5 Long Weekend Home Update Ideas
It's supposedly spring, even if the weather doesn't always feel like it! With long weekends coming up over the summer, here are 5 long weekend home update ideas you can use to spruce up your space in just one weekend.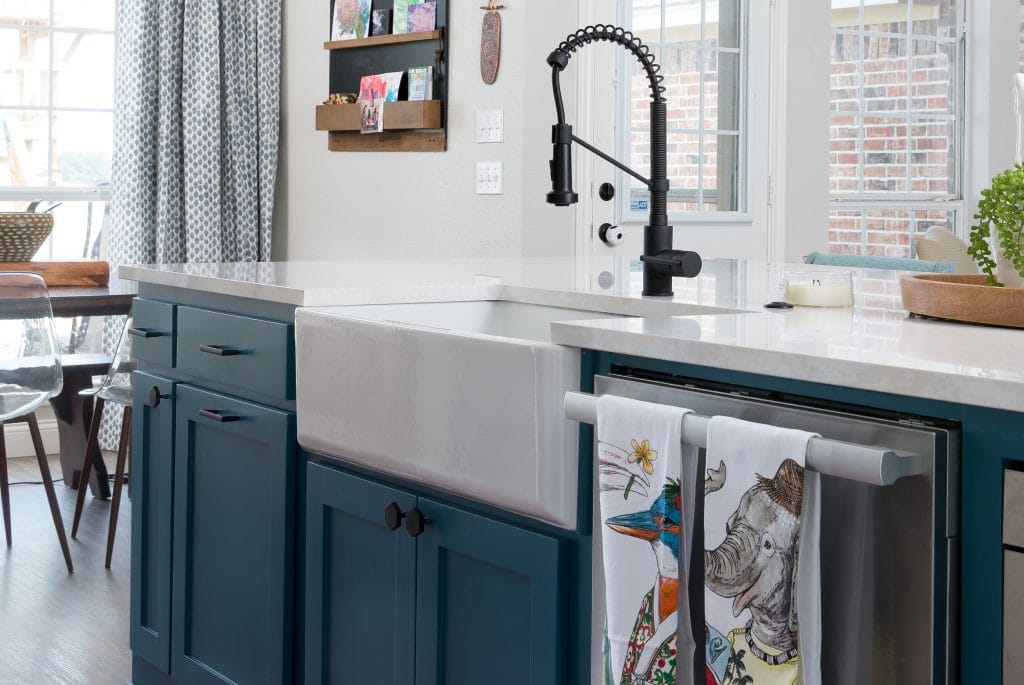 Paint your kitchen cabinets.
You know I learned the hard way that painting your kitchen cabinets is easier said than done! But it's still a do-able weekend project if you plan and prep properly. Painting your tired wood cabinets white or adding a pop of color to your kitchen island will have such a huge impact on your home.
Rearrange your living room.
Feeling bored with your current living room layout? A new furniture arrangement might be the fresh perspective you need to love your living room again. Float your sofa away from the walls, change up a stale seating arrangement, or completely flip your furniture around. A new setup can make a tired room feel new again.
Create and hang some DIY art.
Grab a canvas and get inspired by an artist you love. Create a color-block painting, a modern abstract, or a painterly landscape of your favorite vacation spot. Hang it up unframed for a modern look, or totally elevate it to gallery-worthy status with a custom frame.
Install crown molding.
My love for crown molding runs deep. Whenever I see a room without it, I feel like I'm seeing someone in their underpants. A room just isn't properly dressed without crown!
While it's not usually a good choice in a bathroom (hello, rising steam that can rot wood), crown molding looks fab in a living room, bedroom, dining room, or kitchen.
Upgrade your light fixtures.
Have you been living with those builder's grade boob lights? You know the ones. They're cheap glass domes with metal…nipples. (I mean, that's really what they look like!)
Use a well-earned long weekend to replace ALL THE BOOBS with more stylish flush mount ceiling lights; upgrade your boring kitchen chandelier with something more exciting; and add battery-operated undercabinet LED lights for a major makeover in your kitchen. Good lighting is always underestimated and will totally transform a room.
I'm sure these 5 long weekend home update ideas will keep you busy. Get to it, Weekend Warrior!