5 Questions to Ask an Interior Designer Before You Hire Them
Thinking it's time to bring in a kickass interior designer to help you bust out of a boring home?
It's crucial that you totally jive with your designer, share similar values, and that you trust her to push you a bit outside of your comfort zone. After all, why else would you hire a designer if you could have done it yourself?
Here are 5 questions to ask an interior designer before you hire them to make sure it's the right fit (and I'll just go ahead and answer them right now for you, too):
Can you help me figure out my design style?
You got it! In fact, you can get started discovering your true design style LIKERIGHTNOW with this awesome quiz. Helping people bust out of boring and discover their true style is a crucial part of our design process, and as I get to know you and your tastes we'll create a design plan that makes your heart totally sing (belt out Whitney Houston tunes, even!).
Can you work with my budget?
Aaaah, budget. The short answer: YES. If that's what you really, really want.
The long answer: it's your home, your investment, and ultimately you as the client decide what to spend. I have never worked with anybody whose budget matched their wishlist. That's human nature. Think of it like buying a car. You might only want to invest in a Kia but everything you want is a Mercedes. It is totally in your power to decide if you want to scale down your wants and needs to the Kia, or if you want to up your budget to meet your Mercedes dreams.
(Here's a deeper dive on how to keep an interior design project in budget, if you're interested.)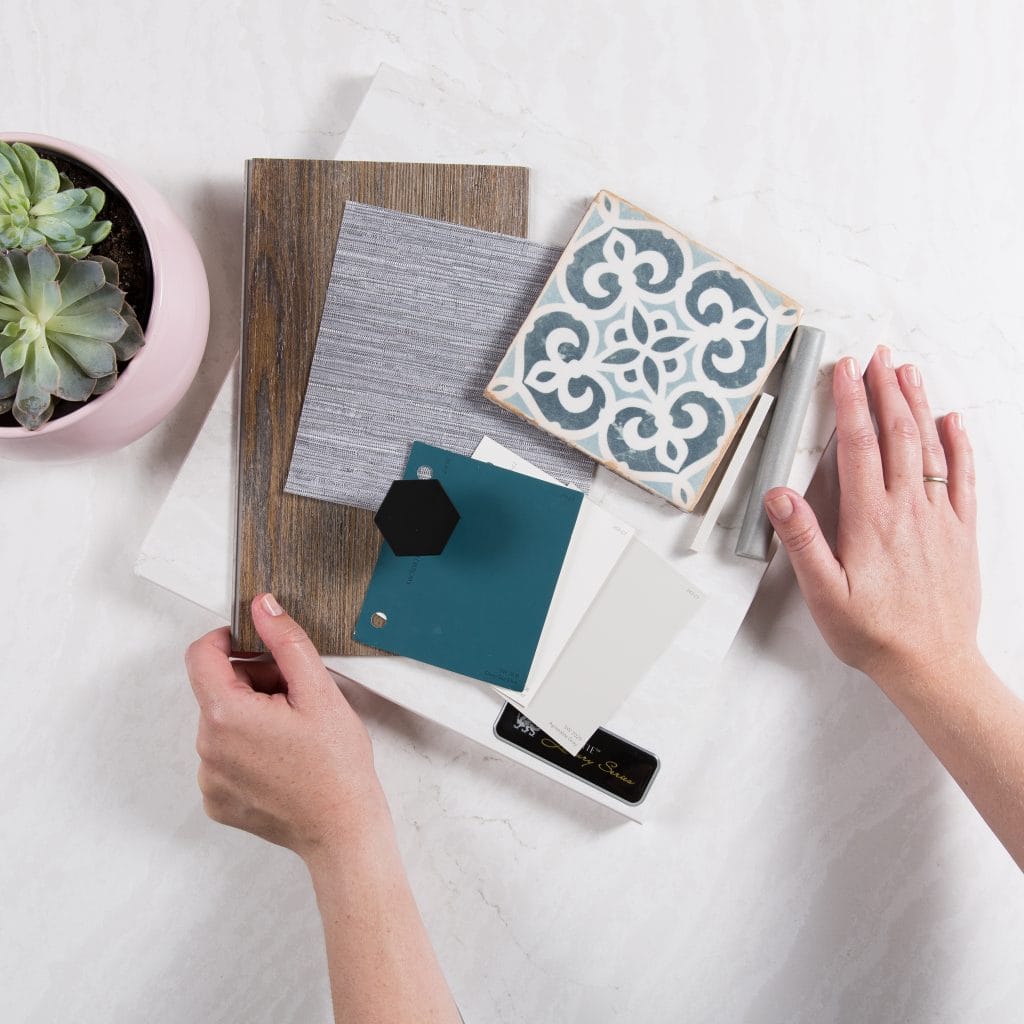 What design package is the best fit for me?
I'm so glad you asked! There's a reason we don't list the details about the interior design services we offer online and we ask new clients to book a complimentary consultation call first. It's amazing what we can uncover on a 20-minute call together and by learning more about you, your wants and needs, and your budget, I can recommend the most ideal package that's going to get you a kickass end result (ie. your dream living room you can't wait to invite your girlfriends into for a wine and cheese and gossip sesh!).
We have several awesome design packages ranging from a 2-hour Design Jumpstart session (where you'll get lots of high-level ideas and a ton of resources to make things happen on your own) to full-service Design Comprehensive (where we do all the heavy lifting and wow you with an HGTV-worthy reveal) as well as several options in between.
Depending on how much you want to be involved and how much you want to invest, we'll recommend the design package that will best rock your world.
What if I don't like something you've selected?
Girl, it happens. We usually knock it out of the park with our design plan and furnishings selections, but occasionally there will be one or two things that just don't do it for you. And that's okay – please speak up! We want you to be over the moon with your room design, and we allow time for reselections.
Nothing will be purchased on your behalf without your approval (and without a check from you) so no worries. We're not gonna go rogue and put something in your home you'd rather pass on.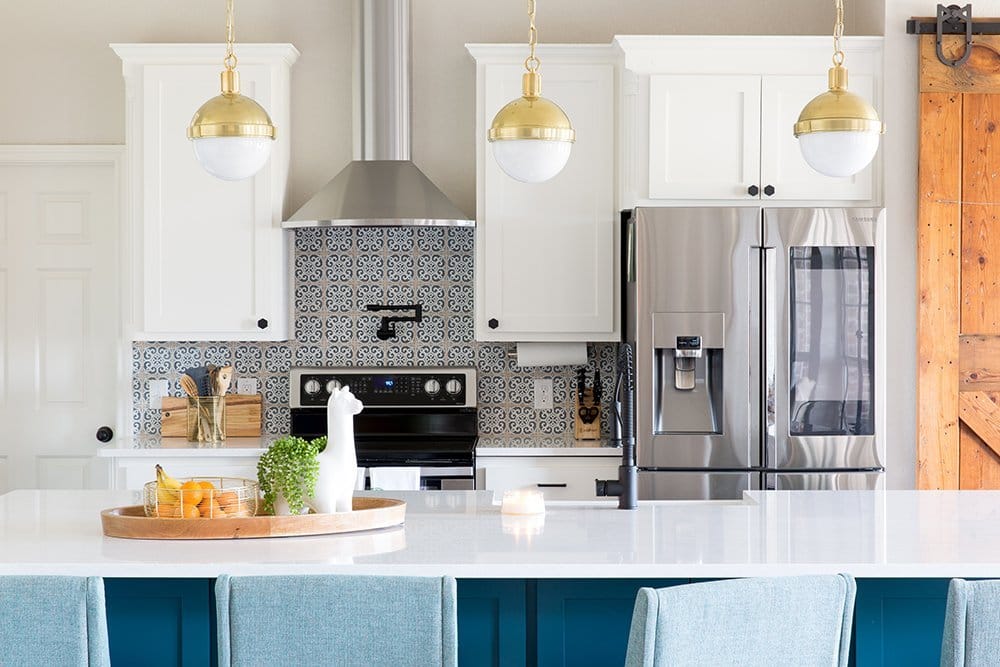 If I find a better deal on furniture, can I buy it on my own, instead of through you?
There are a lot of designers with their knickers in a twist over this one. "Clients are shopping me! They're buying the same things behind my back that I proposed to them!"
I'm going to be super candid here, as I know there's a lot of chatter about this between designers, but not in front of clients. So, dear reader/potential client/curious observer of the design industry, here's how it works if a designer proposes something (say, a sofa) and you buy it through her firm. Designers do get a discount off of "retail" pricing, and those discounts vary from vendor to vendor. If a designer is selling something to you, she likely has a margin on it and YES, WILL MAKE SOME MONEY BY SELLING IT TO YOU. Interior design is a business, not a hobby! And selling furniture and decor is one revenue stream for designers.
Just because a designer is making some profit on the items she's selling doesn't mean you're not getting a great price on it. I try to match MSRP or even offer clients a lower price than they can find online. But ultimately, Lesley Myrick Art + Design isn't Wayfair or Amazon – and I just don't have the buying power that the retail giants do to offer crazy discounted prices.
The reality is, I'm procuring items less and less frequently for clients these days. Sometimes a 10% off coupon is all it takes for a client to be able to get a better price than I can offer.
And that's okay! Wayfair and Amazon aren't going away, and I'm not going to fight it. It ain't worth my time to sell products at bottom dollar. I'd be broke-ass and a pretty sad designer. Nobody wants to hire an interior designer that lives in a cardboard box because she can't afford her mortgage payment.
So here's the deal – for projects at a certain budget level, I am happy to take on the workload of procuring furnishings and decor as part of a full-service, we-do-all-the-work-so-you-don't-have-to project. For busy clients who don't want to spend their time shopping with 10% off coupons and dealing with the headache of lost deliveries and damages and assembling furniture, they LOVE that we can take care of all this crap for them.
But as the interior design industry changes and becomes more accessible and affordable, more and more clients want to buy things themselves. I am totally down with that, and because of this shift in the past few years, most of our design packages are now design only – we'll do the awesome creative stuff that only we can do (really, that's what you're hiring Lesley Myrick + Design for!) and you pull the trigger and make it happen on your own.
PHEW. End of soap box rant.
Is there a question you'd love to ask Lesley Myrick Art + Design?
If it's pertaining to a design project in your home, I'd love to chat with you on a complimentary call – book yours right here. If it's a general interior design question you're curious about, please email me and I'd be happy to help!