Our Atlanta Interior Design Office: After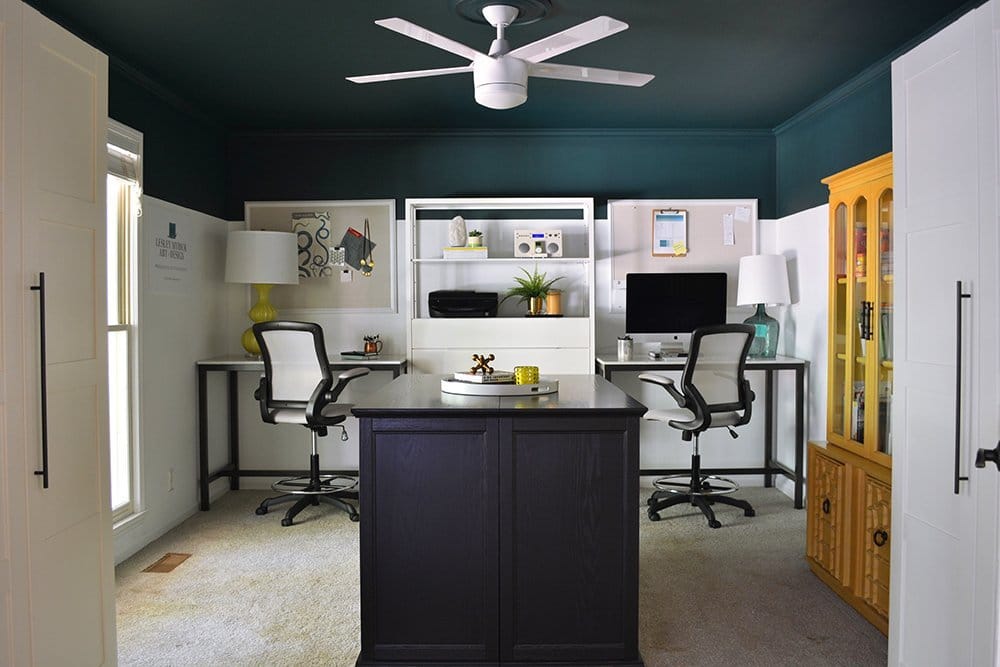 I'm so excited to share the big reveal of our Atlanta interior design office! Let me tell you, I looooove working in this space. It's not a huge room, but I've maximized it with plenty of storage and space to spread out and work.
Here's what the office space looked like before.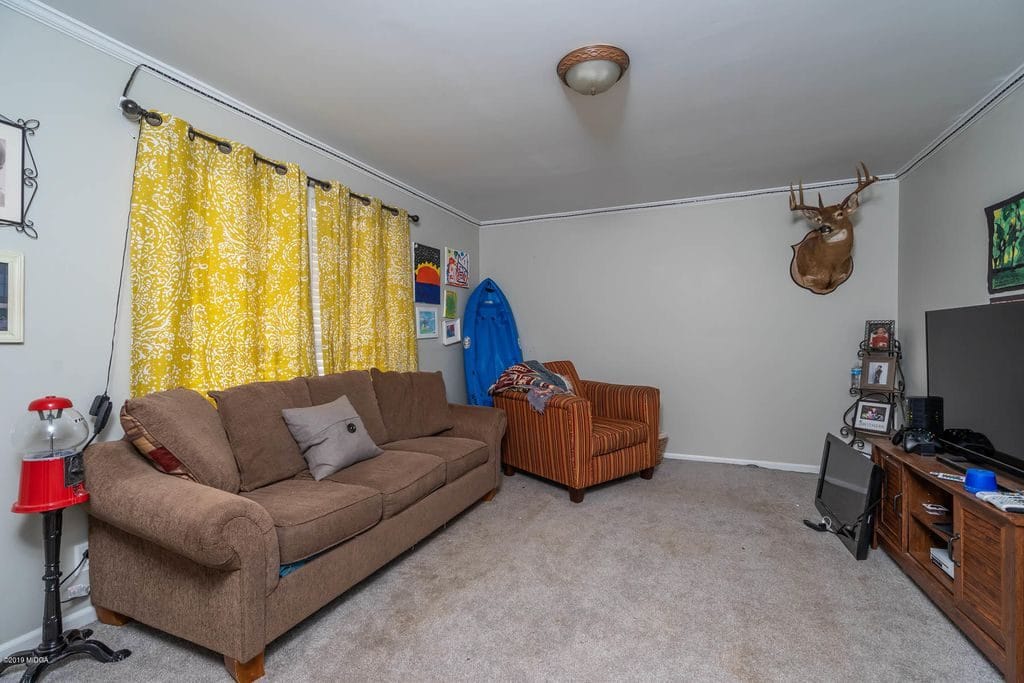 When the home was on the market and we did our first walk-through, here's what we saw. Trust me, it took a lot of imagination to envision this as the new headquarters for Lesley Myrick Art + Design. If you've ever thought that "bust out of boring" was just a cute catchphrase, think again – busting out of boring is what I live for. And this room was boring, baby.
And here's the office, after.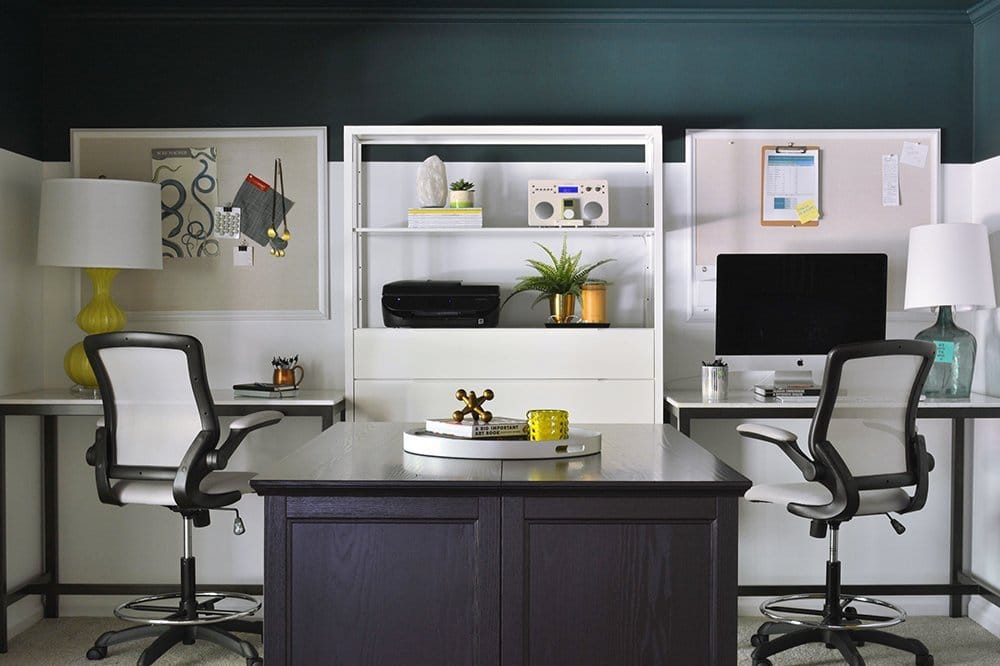 I'm obsessed with the dark teal ceiling – it's Sherwin-William Cascades, if you're curious. I love teal – obviously – but in a north-facing room with its only window obscured by our wraparound porch, my office doesn't get a lot of natural light. I wanted the punch of dark teal, but I knew it would be too gloomy in there (and terrible for choosing colors for clients!) so instead I opted for a teal ceiling that wraps down onto the walls. The lower portion of the walls are painted in my favorite crisp white, Sherwin-Williams Extra White.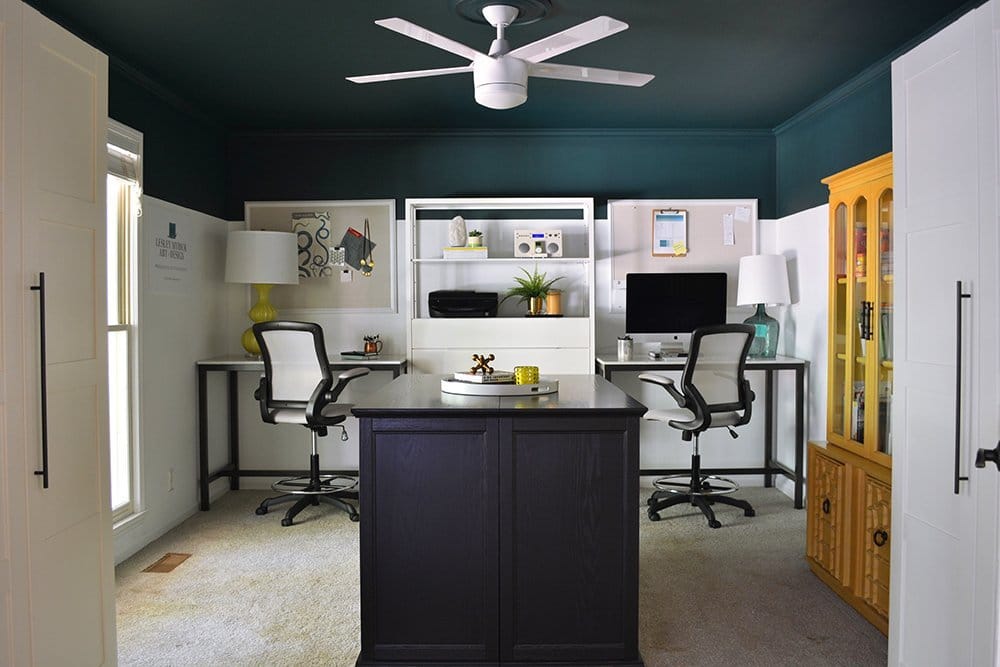 Since I work with so much color every day (think: wallpaper, fabric, tile, paint swatches…) I prefer my workspace to be mainly neutral. But – when you've got a fabulous vintage yellow Chinoiserie bookcase you've gotta find a kickass home for it. And FINALLY, I GET TO ORGANIZE MY BOOKS IN RAINBOW ORDER AGAIN! My husband's books have moved to his new office and I get to embrace all the rainbow goodness.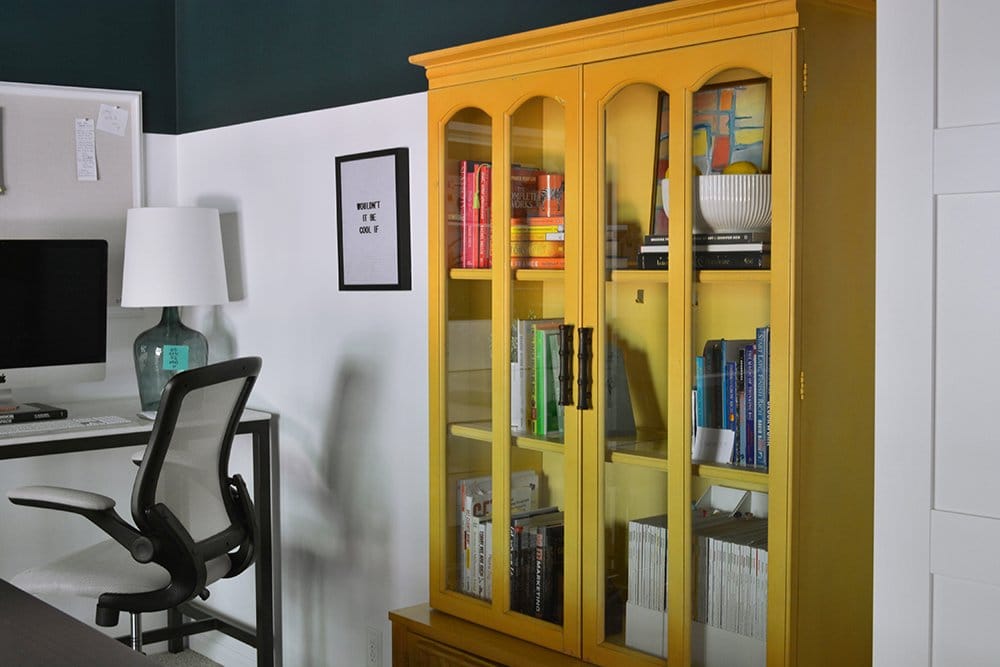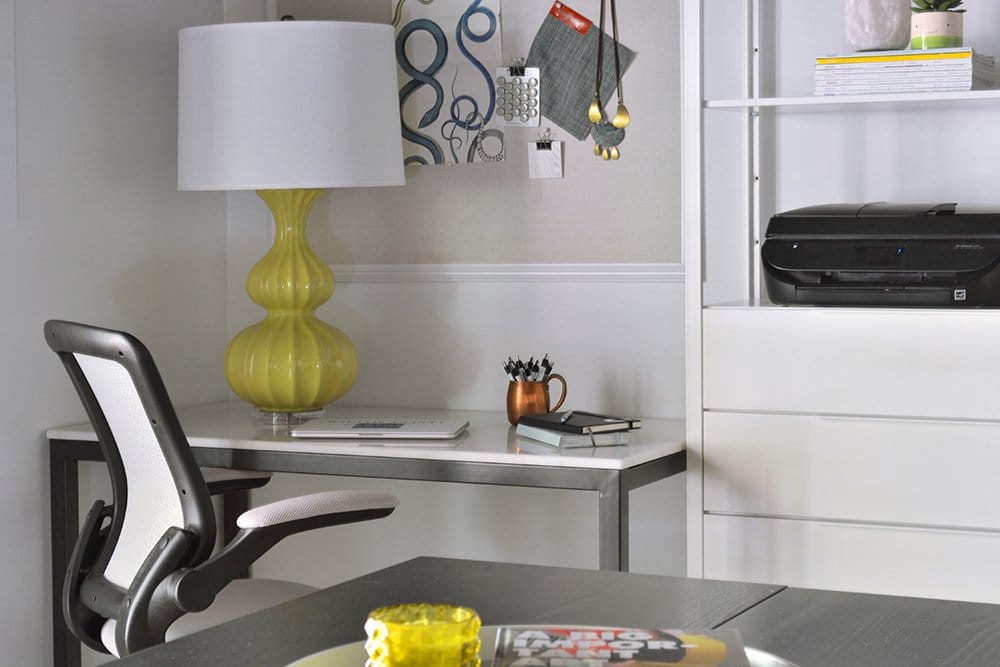 This is my favorite little corner of the office where I pin up inspiring interiors, art, and notes from my 5-year-old son. I'd love to tell you that I sit here and actually use this chair, but let's be real – it's mostly used by my cat.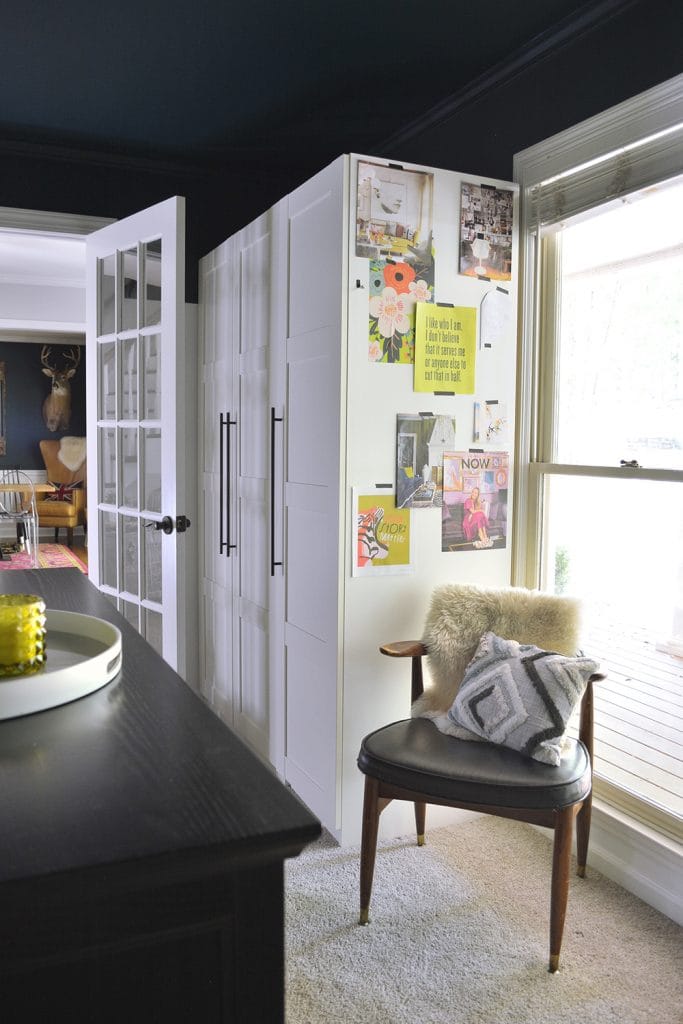 I know you're curious…
…about what's in those cabinets. Since this room was just a blank rectangle with no closets, I built in a ton of storage. The cabinets on the window side (pictured below) are home to fabric books and hard samples (like tile, countertops, and flooring), as well as drawing and drafting supplies.
The opposite cabinets store office supplies and files, with a lot of open space for receiving small packages and fabrics for clients. I hate clutter, and nothing bothered me more in my former office than the boxes that would occasionally pile up beside my desk on the floor.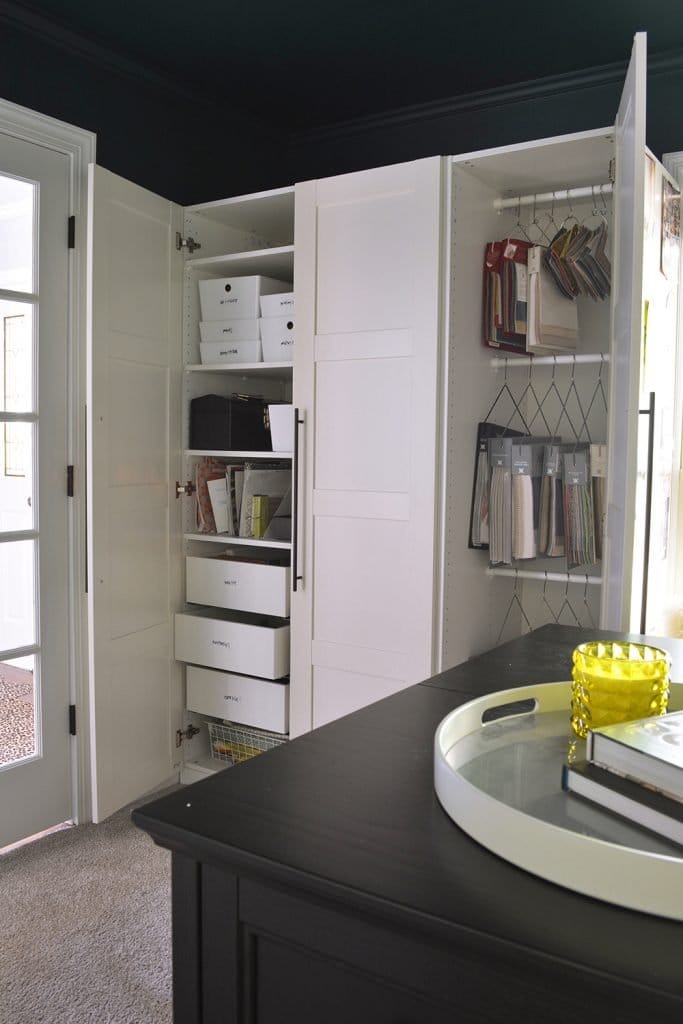 Thanks for taking a peek at our Atlanta interior design office after the makeover! I don't just talk about busting out of boring, I live and breathe it. If you'd like help busting out of your boring home, here's how to get started.