The Best Blue and Teal Paint Colors
If you're like me, you LOVE blue and teal paint colors! But you've probably tried to choose a color before, only to find out that it was too bright, or too blue, or too…something.
Frustrating, right?
There are 8 blue and teal paint colors that are tried and true favorites of mine that I've used for myself and for clients with smashing success, and you can get them all right here in the Best Blue and Teal Paint Color Guide.
Here are a few of the best blue and teal paint colors, in action: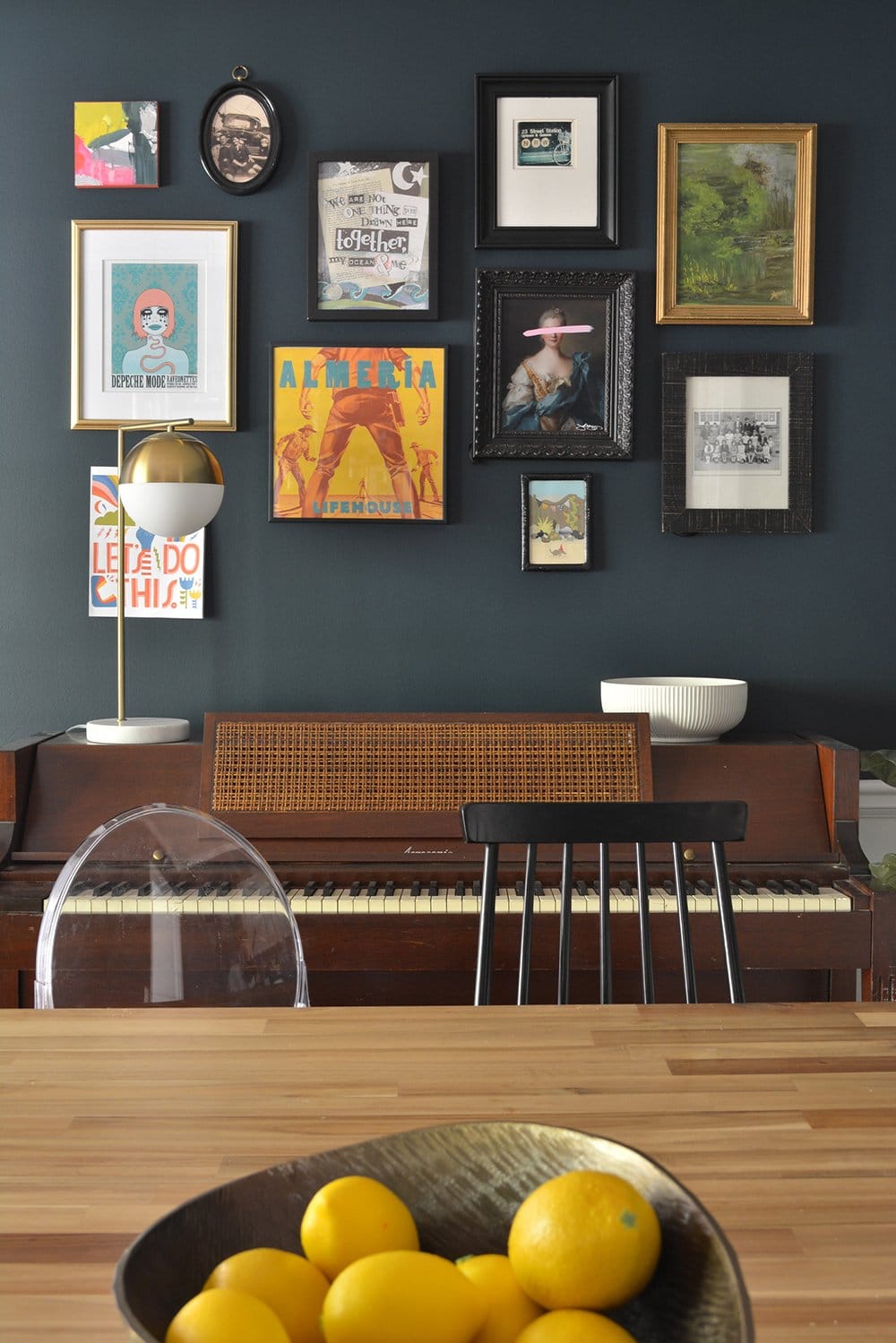 Sherwin-Williams Dark Night
If you're a client of mine, I've probably tried to push Dark Night on you. #sorrynotsorry
I'm totally obsessed with this navy-meets-peacock shade. I love that it leans juuuuuust a little green instead of a true navy. I've used it in my former master bedroom and current dining room, plus you can check it out in this Design Kit Before and After.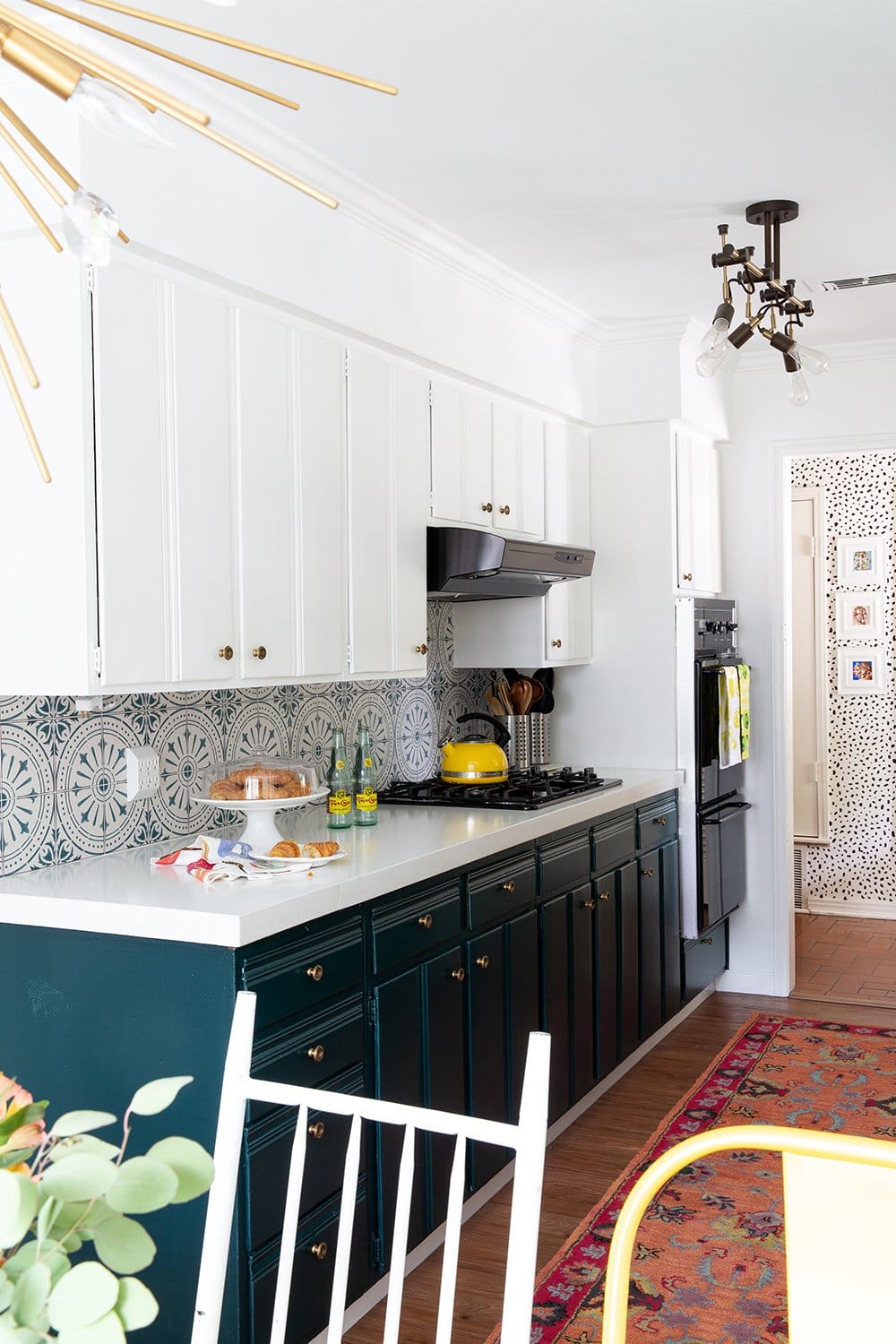 Sherwin-Williams Cascades
Is it teal? Is it hunter green? I don't know and I don't care. But Cascades is a color I've used twice now and loved it both times, in my Texas kitchen (above) and in my Atlanta office.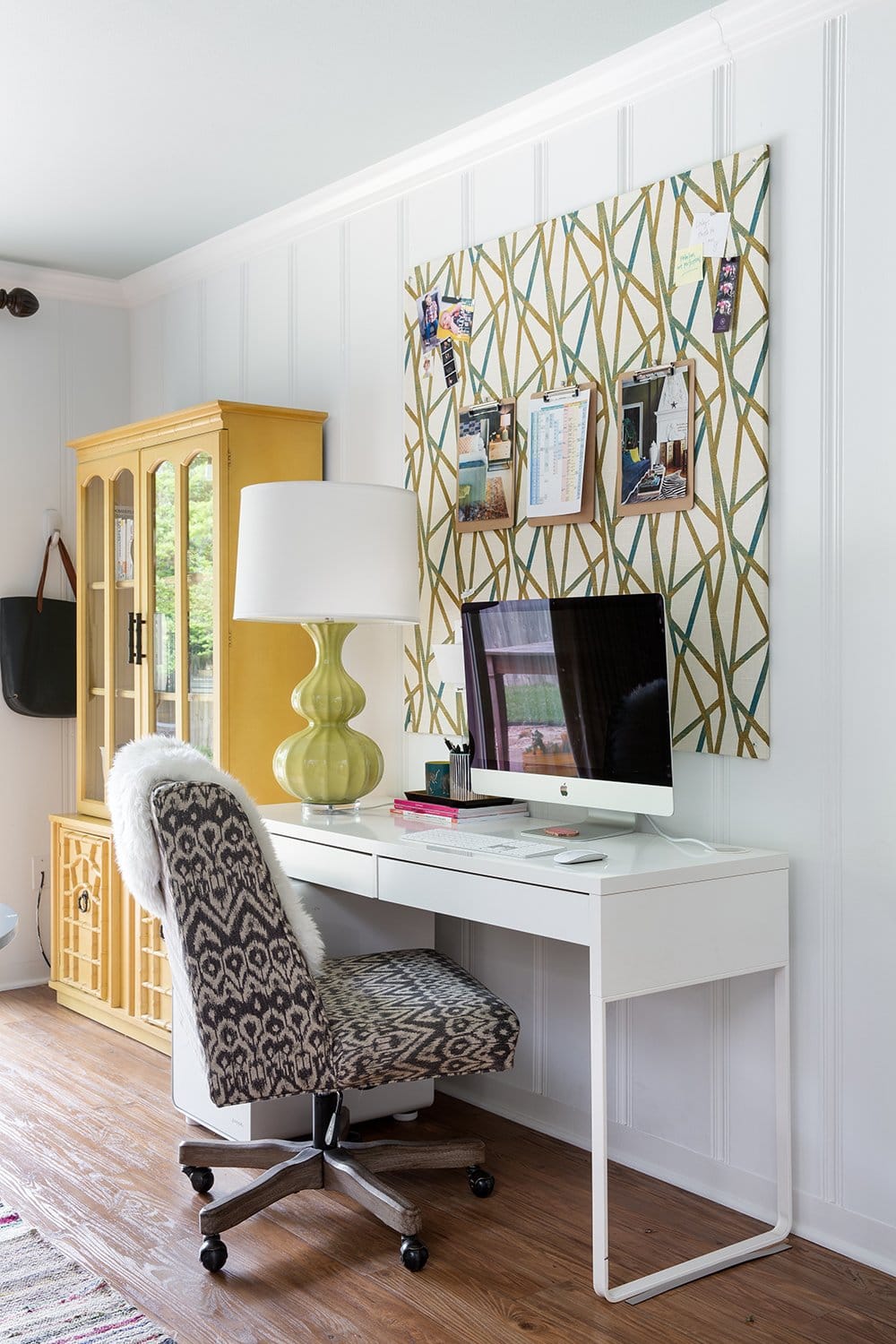 Sherwin-Williams Rainwashed
Betcha never even noticed that my former office ceiling wasn't white, did you? While the paneled walls looked crisp and fresh in Extra White, I painted the ceiling in Rainwashed, a soft green-blue. It wasn't overwhelming, but it was definitely an unexpected surprise to have color on the ceiling.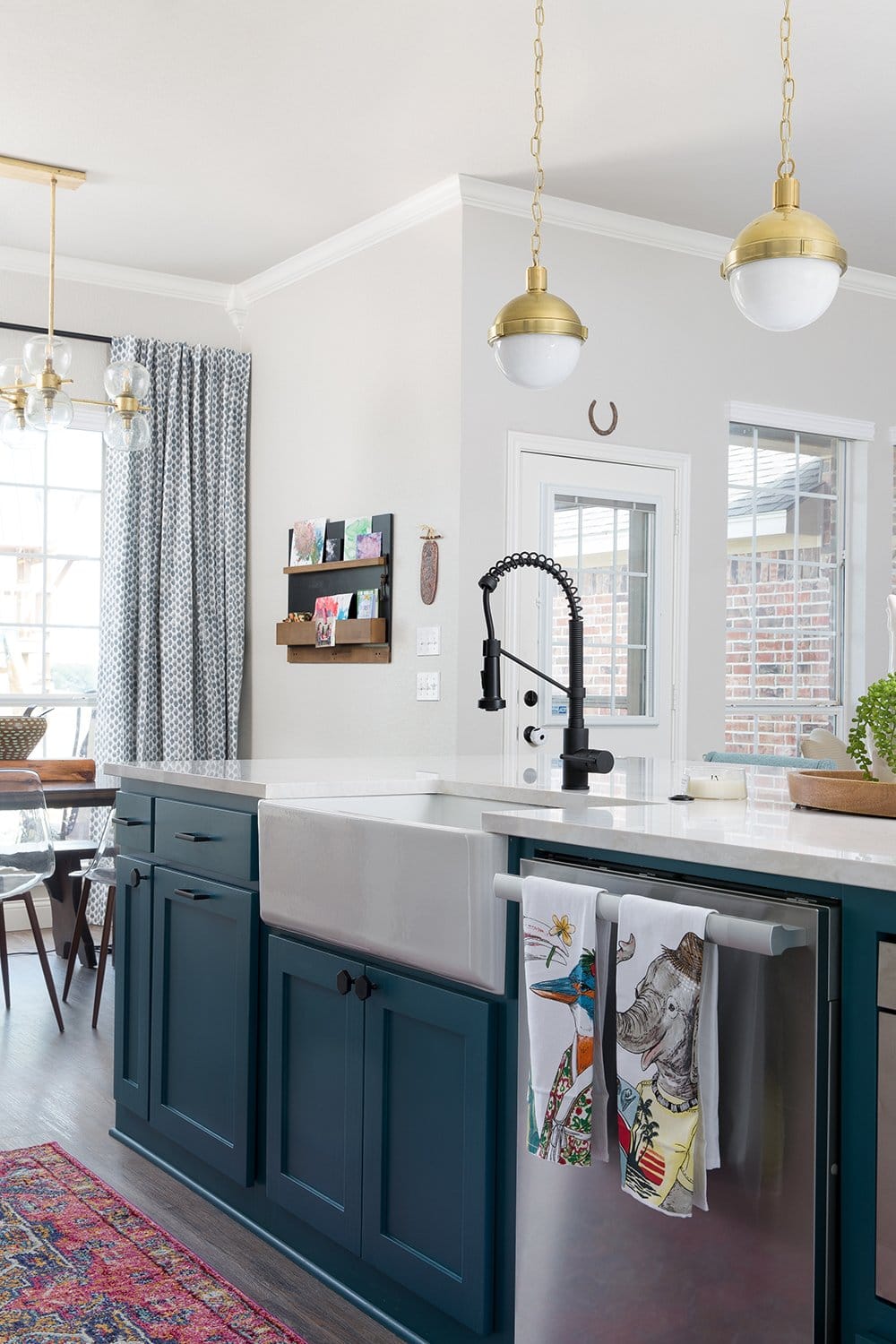 Sherwin-Williams Deep Sea Dive
Deep Sea Dive is so much more of a bright, true teal than I'm usually drawn to, but I love how it looked in this funky farmhouse kitchen. It was just the pop of color that this island needed to create a focal point in the space.
Grab the complete "Best Blue and Teal Paint Colors Guide" right here, totally free. It has a bunch more of my most-loved Sherwin-Williams and Farrow & Ball paint colors – along with a super valuable tip about choosing paint colors.