The Best Neutral Paint Colors
I know I'm known for bold and badass color, pattern, and style, but here's a little secret. You can't have bold and badass without neutral and normal. You actually need a lot of neutrals to let colors do their jobs. Neutrals set a great backdrop when they are chosen intentionally, so let's talk about picking the best neutral paint colors and some of my very favorites.
Whites
When it comes to whites, my two favorite neutrals are Sherwin Williams Extra White and Pure White. Sherwin Williams Extra White is a really clean pure white, perfect for modern design. It's not too blue and not too yellow – it's just right. It is almost always my go-to except sometimes Pure White, which works really well in traditional spaces with warmer colors and furnishings.
Lights
Two of my favorite light neutrals are Sherwin Williams Agreeable Gray and Accessible Beige. They are both very similar and somewhere between gray and beige. Both look fabulous on walls and pretty much disappear and become the background, which is exactly what makes them two of the best neutral paint colors.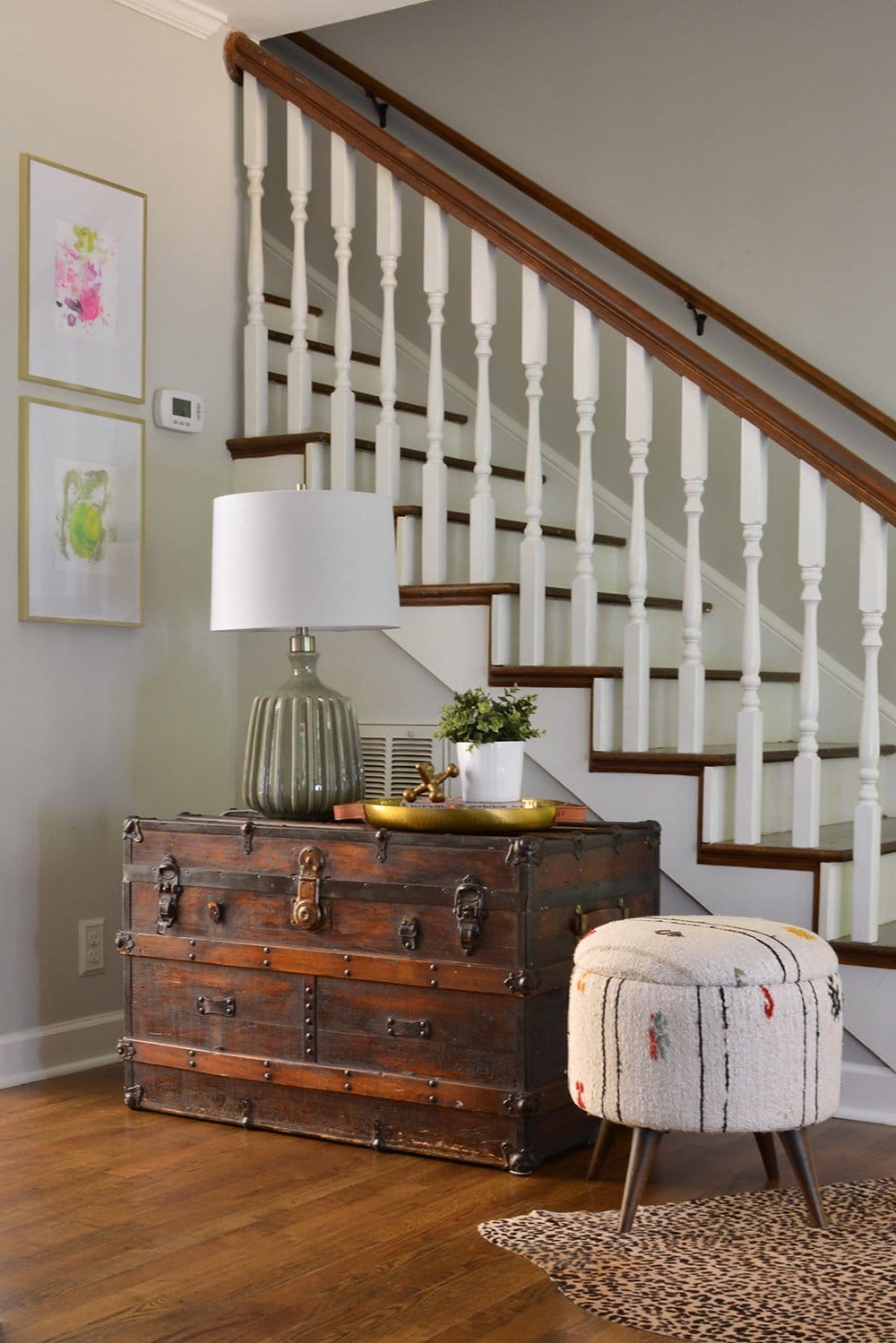 Here's the difference between the two. Agreeable Gray does lean a little more gray and works very well in contemporary spaces with cooler colors and finishes. Accessible Beige is a warmer color and works better in a more traditional design scheme. Either way, these are great colors to explore when choosing neutrals for your home.
Darks
Lastly, two of my favorite dark neutrals are Sherwin Williams Tricorn Black and Iron Ore. If you're looking for a beautiful rich color that definitely reads black, Sherwin Williams Tricorn Black is a great place to start. For a softer, more charcoal look I recommend Sherwin Williams Iron Ore. Now, obviously, like whites, there are a million different blacks to choose from in the paint aisle (and none are a true black), but depending on your preference, either of these options would be worth exploring.
Listen, I know choosing colors can be a total pain, especially when you're making decisions about neutral colors. But as someone who's been in the design industry for 17 years, I can tell you the decision matters. If you'd like some help, please contact us to start your design project.