Residential interior design is my jam (and my bread and butter! #PunIntended) but sometimes an offbeat exterior project comes my way and it's such a cool opportunity I'll put aside sourcing sofas and pillows. Since 2016 I've been partnering with Mission Waco, an awesome local…
READ MORE...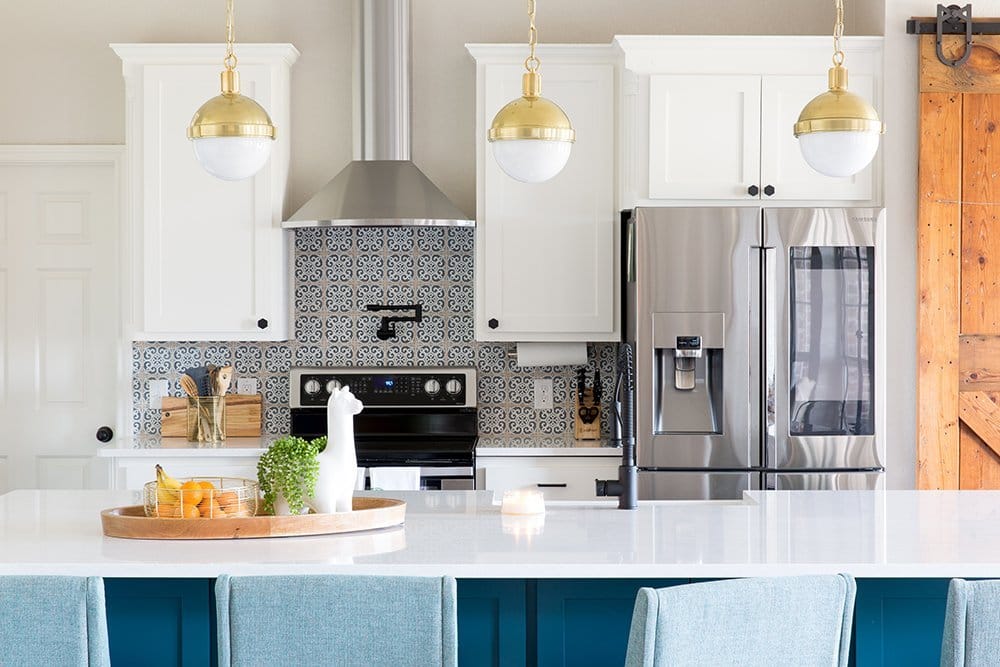 I looooove me a good project reveal! This Waco family-friendly kitchen remodel was such a blast to work on, and any time a client gives the go-ahead for a bright blue island you just KNOW the end result is going to be smashing. If you…
READ MORE...
If you've recently shopped for a sofa, I can bet you got pretty overwhelmed with all the decision-making. Sofa, or sectional? A tight upholstered back, or loose cushions? Do you need a matching ottoman? Leather, or fabric? Do you need performance fabric for a sofa?…
READ MORE...
I'm not usually into pastels, but I'm bonkers in love with this blush and grey girls' bedroom moodboard. (I mean, seriously, that tufted velvet sofa is amazeballs!) This moodboard was part of a Design Kit for a fave client's tween daughter and stepdaughter. You might…
READ MORE...