Have a Boring Room? Try This.
Do you have a room that's just…boring? First of all, don't feel bad – you are definitely not alone. I once had a client tell me her living room was "a beige box of sadness", and I'm guessing you can relate! So many homes have rooms that are a total snooze-fest with four blank walls, a window, and a door. So what can you do if you have a boring room?
How to Fix a Boring Room
Here's how to quickly fix a boring room: add architecture. Your home may not be blessed with amazing architectural features, but you can sure add them!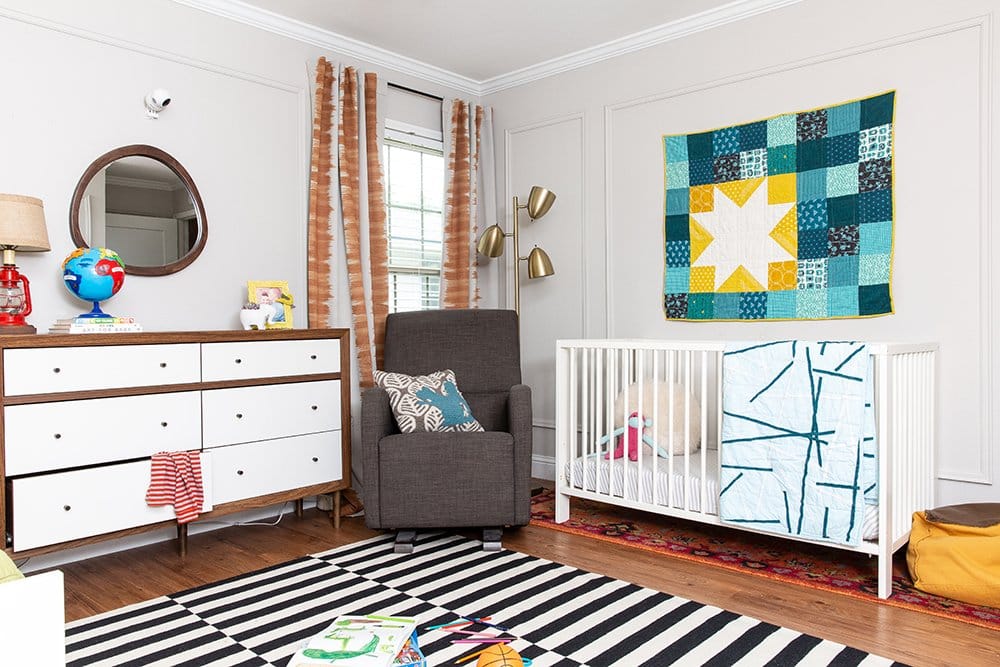 Add Baseboard + Crown Molding
If a room is just feeling like a rectangle of despair, think about adding baseboard or crown molding. If your room already has both of those, but they're falling flat, consider replacing them with a taller more elegant baseboard and a more badass crown molding. (Metrie is my favorite place to find beautiful architectural moldings.)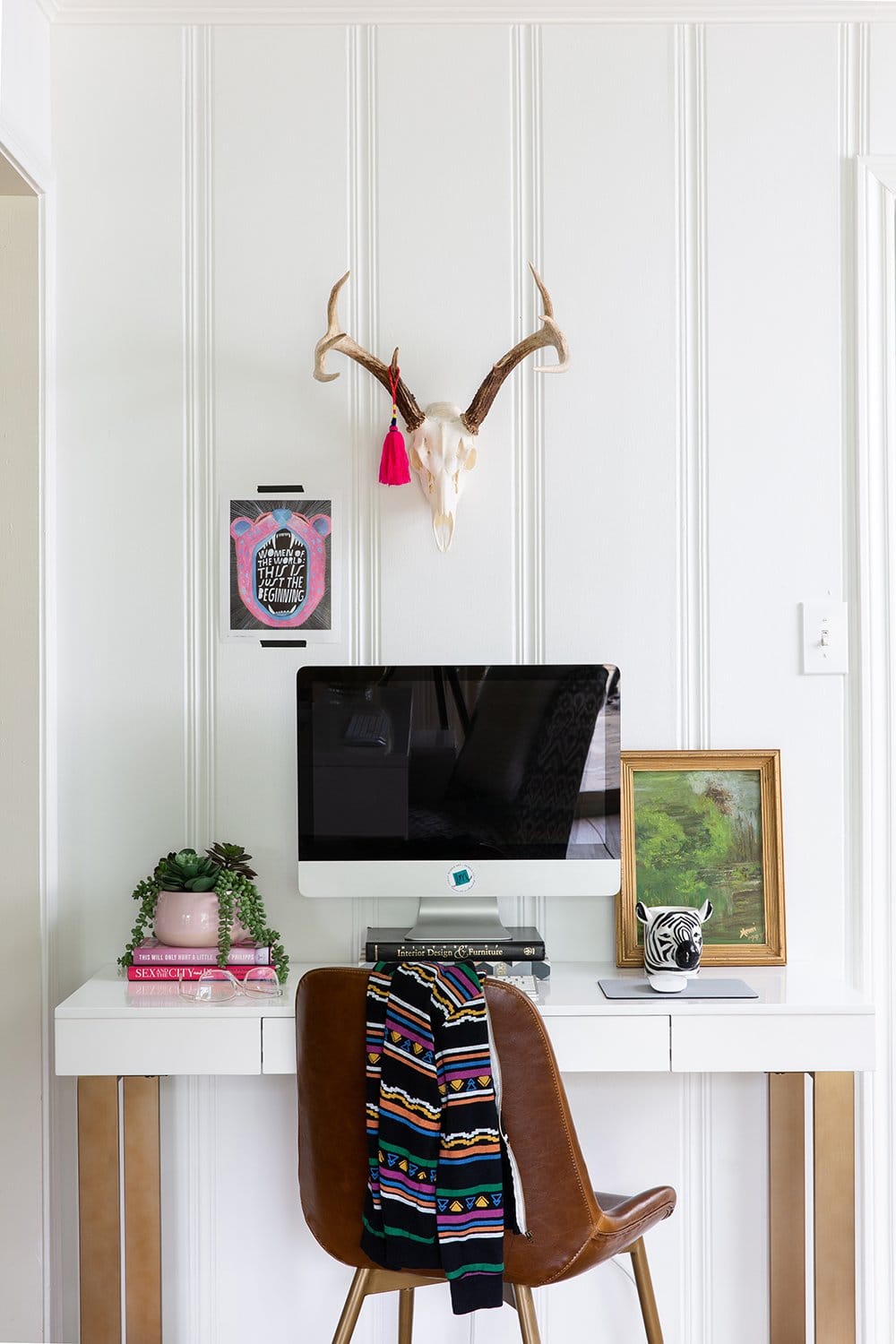 Add Wall Paneling
Whether it's wainscotting on the lower portion of your walls, or a chair rail around the perimeter, or applied panel molding, adding some sort of paneling will break up the monotony of drywall. Even when painted white, wall paneling brings texture and interest.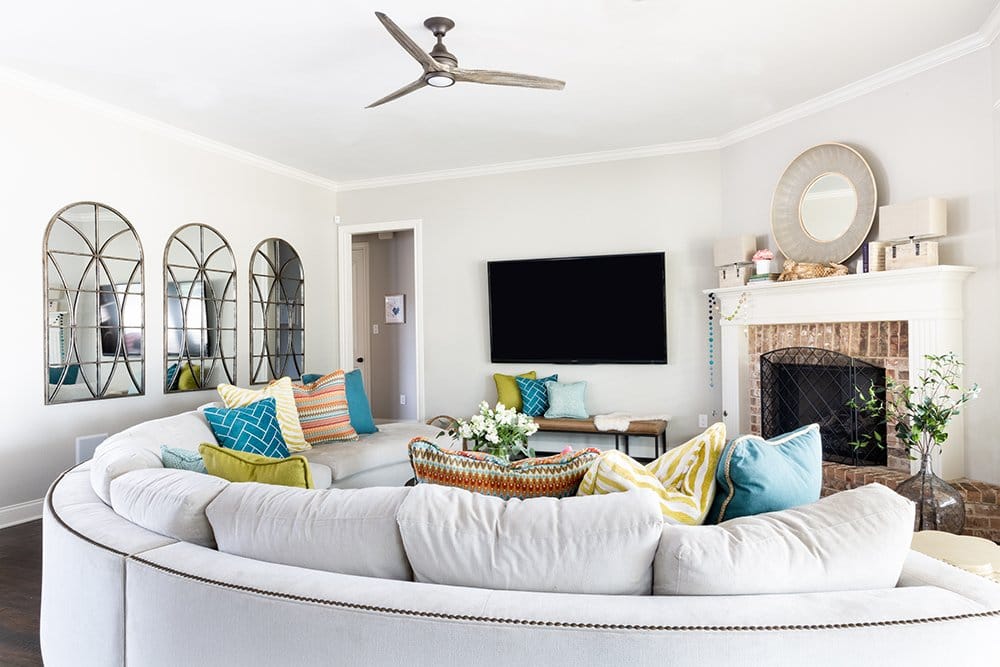 Add Mirrors
If adding a permanent architectural element isn't appropriate for your home, think about adding mirrors instead. For the Waco living room above, we added 3 arched mirrors that looked like windows to trick the eye and create the illusion of architecture. Bonus: mirrors reflect light and make a room look larger.
Add a Fireplace Mantel
Maybe you have a fireplace already but it's a bit…uninspiring. Or perhaps you've got a blank wall that's just begging to become a focal point! Update your boring room with an interesting fireplace mantel – maybe one that's reclaimed from a historic home (check local antique shops and architectural salvage markets) or a clean and modern design. Or heck, add an electric fireplace! There are many options on the market that are deceptively good-looking and can easily bring that architectural focal point to a room that's missing it.
Architecture Isn't Just for Traditional Homes
"Architectural details" get a bad rap for being stuffy and traditional, and you might think these tips won't work for your house. Not so! If your home and your style are more modern, there are clean, simple baseboards and moldings that add texture and character to a room without fussiness.
Adding architecture is just one way to bust out of a boring room. Need more help to bust out of your boring home? Learn more about how to work with Lesley Myrick Interior Design here.