5 Ways to Bust Out of a Boring Staircase
I bet you haven't even thought about designing the staircase in your home – it's one of those spaces that we tend to forget about completely when it comes to design. We go literally go up and down every day and we're in there all the time. And yet we don't pay much attention to this space, and we don't consider how we can create a magic design moment. If your staircase is a dark dungeon of despair, here's how to bust out of a boring staircase.
5 Ways to Bust Out of a Boring Staircase
1. A Statement-Making Wallpaper
A narrow, tall staircase is a phenomenal place to add a wallpaper with pattern and color that wouldn't really fit anywhere else in your home. It's an unexpected surprise when you walk around the corner! This amazing floral wallpaper made this dull dark staircase something that was actually worthy of being featured in the home, even though it was a secondary staircase only used by the family.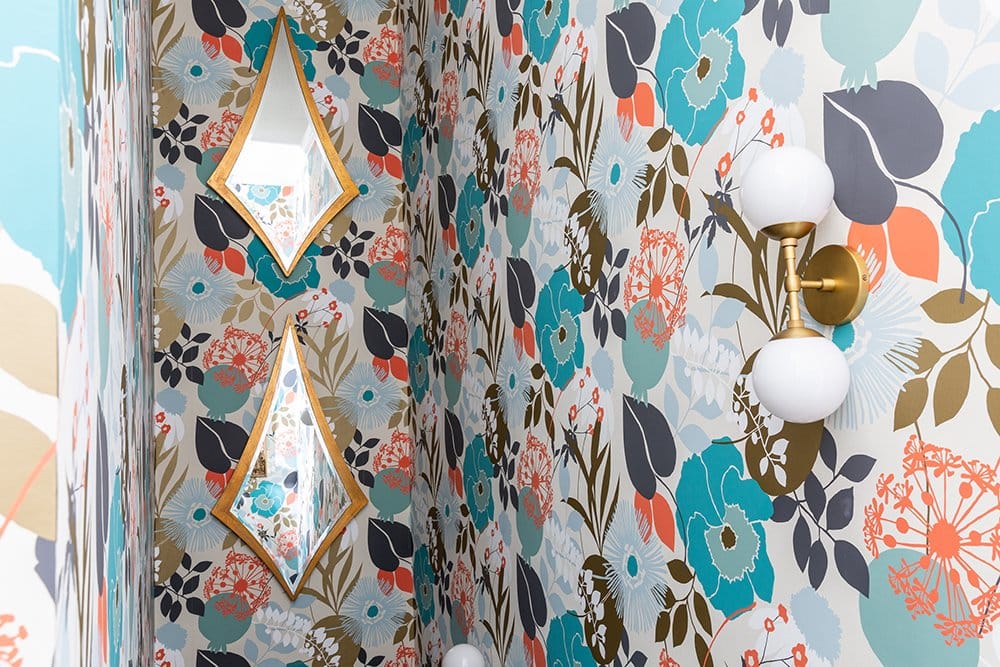 2. Sexy Lighting
When builders build homes, they set budgets aside for fixtures and finishes – and I would argue that usually, it's not nearly enough, especially when it comes to lighting. If you have a home with some sort of builder-grade wall sconce in your staircase, I'm sure it sucks! If you've got sconces or light fixtures with only one bulb, find sexy new fixtures that have two (or even three) light sources to make that space so much lighter, brighter, and more interesting.
Even if you do nothing else to your boring stairwell, lighting will make a huge difference in how you feel in the space.
3. Space-Expanding Mirrors
Mirrors bounce light around and to make spaces look larger, which is often needed in a tight narrow staircase. A mirror affords an opportunity to showcase your style and visually expand a tight space.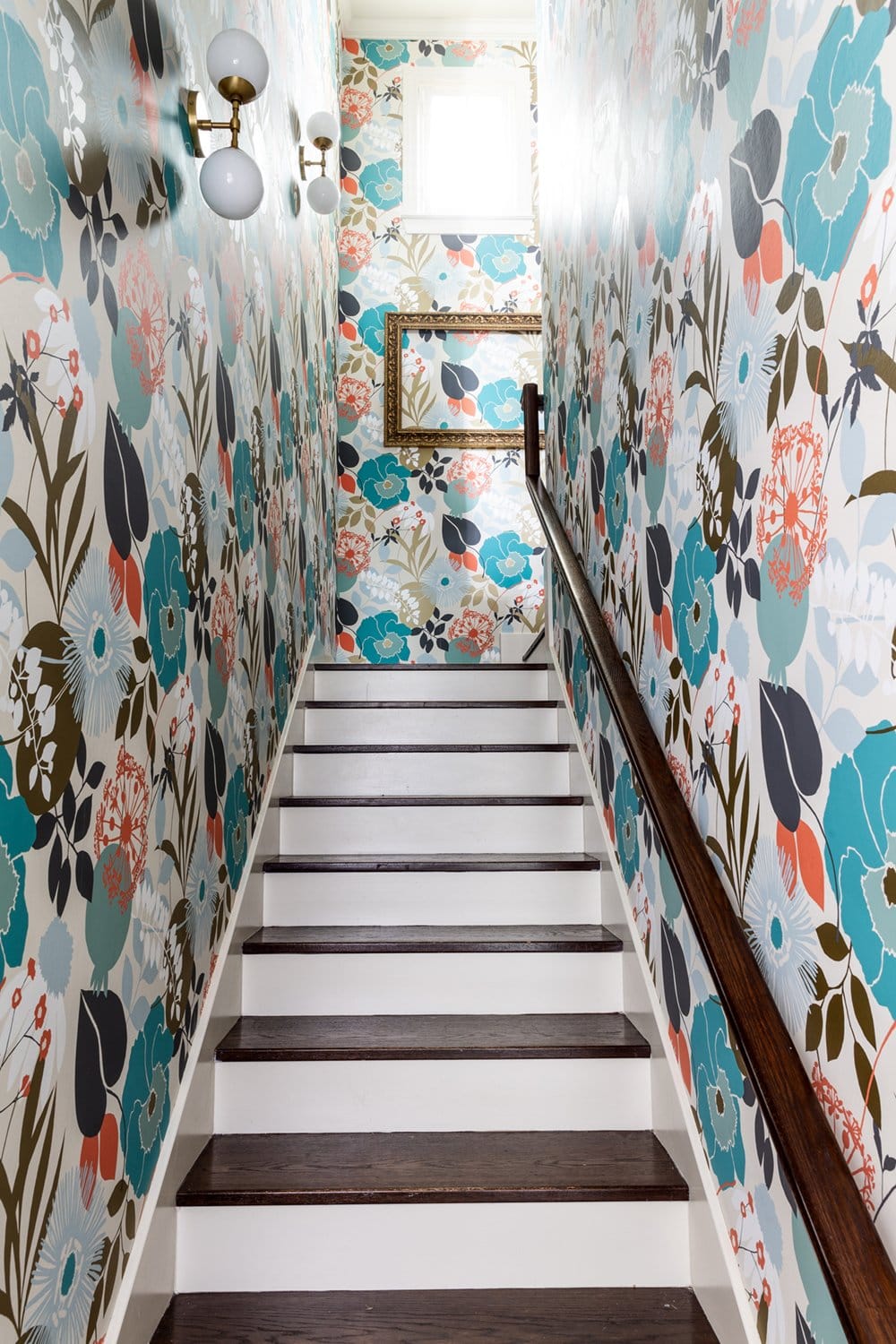 4. An Eclectic Salon-Style Wall
There is a lot – yes, a lot – of wall space in a stairwell. And because of this, it's the perfect place to create a gallery wall. Use these awesome verticals to hang a family photo gallery, a collection of art, or a mix of both for an eclectic "Parisian salon" vibe.
There's no pressure for perfection here because this isn't a space that's visible all the time. It's a special little moment that you pass through. Have fun sharing your family's story through things you've collected over the years and really express yourself on these walls.
5. A Pop of Color on the Ceiling
Sometimes, leaving the walls simple allows for a fabulous focal point on the ceiling. Why not do something wild like paint it black, navy, or even hot pink? It's so freaking chic to just have this surprise peek of color across the top.
Staircases, like powder rooms, are spaces that you can really play with when it comes to interior design. There are no rules, and there's not the same kind of pressure as designing a living room or a dining room. A stairway is a safe place to go a little crazy, express yourself, and bust out of boring.