Can You Use Rugs in the Kitchen?
This is one of those things that seems a little quirky and taboo, and people are really unsure if this is okay – can you use rugs in the kitchen?
My answer: heck yes to rugs in the kitchen!
Area rugs are an awesome way to bring a jolt of color, pattern, softness, and sound-dampening to a space. And a kitchen, with all its hard surfaces, can really benefit from something soft and squishy like an area rug.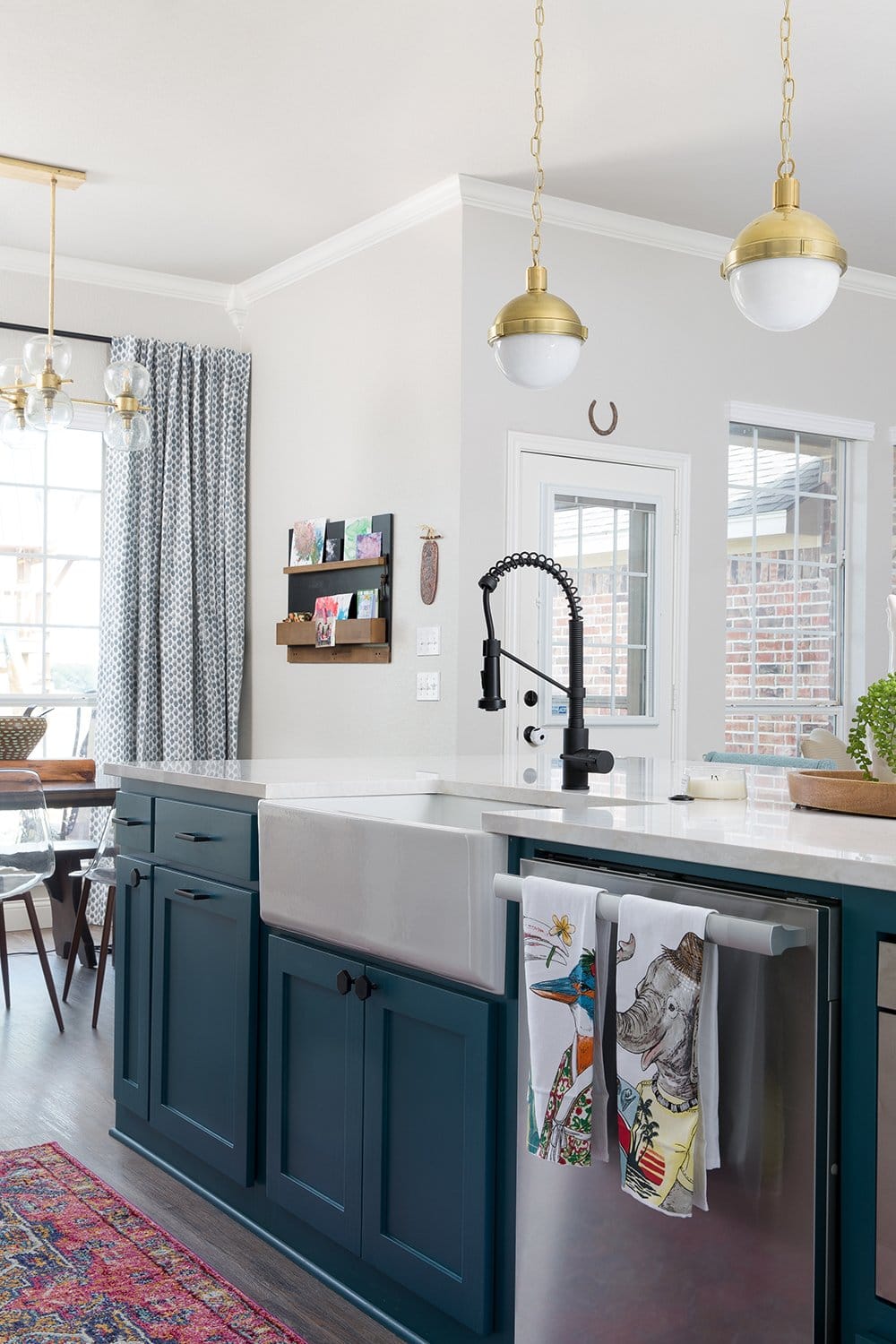 An area rug (or more likely given the space constraints, a runner) is a rad addition to a galley kitchen or a kitchen with an island. I like to leave a few inches of space on either side of the runner to let some floor peek out, but I don't want the rug so narrow that my feet hang off of it when I'm working at the counter (ugh).
What do you need to know about rugs in the kitchen?
First: that any rug in the kitchen is going to get wet and dirty. It's inevitable. So be sure to select a rug that's durable and easy to clean. A 100% wool runner is a great choice for a kitchen, as is any kind of indoor/outdoor rug.
A good-quality vintage rug that has stood the test of time is also a rad idea for a kitchen. That distressed look is going to be super-forgiving with kitchen spills and stains.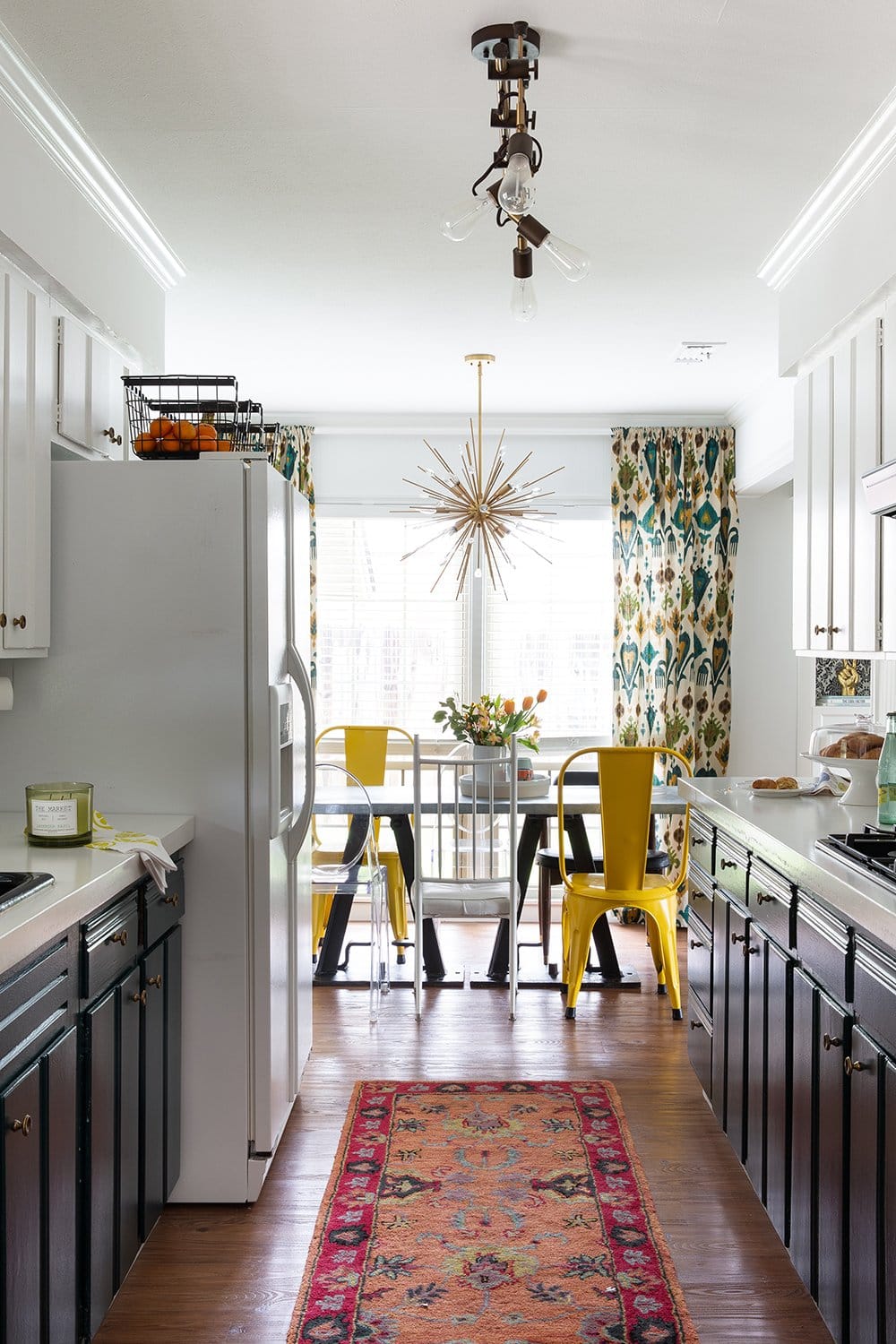 But please, for the love of all that is holy, stay away from rugs that contain viscose fibers! While viscose looks real pretty (it has the look and feel of silk) that stuff is a nightmare to maintain, in the kitchen or otherwise. Viscose rugs shed, stain easily (even plain water can leave marks), and are a big no-no from many designers I speak with. Rugs crafted of a natural fiber like wool, or a durable synthetic like polypropylene are far better choices for a kitchen.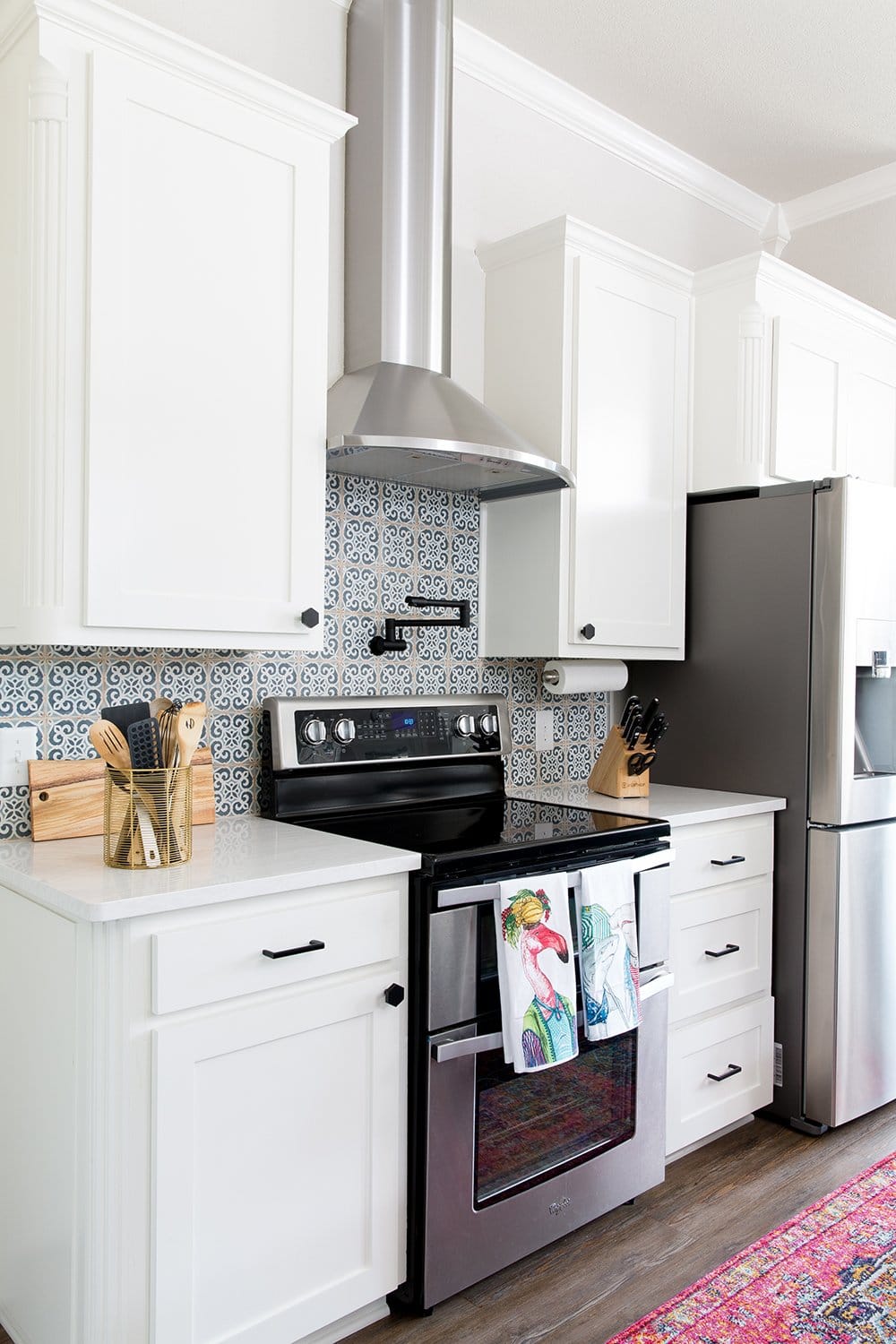 If you're dreaming of updating your kitchen, be sure to grab the FREE Essential Kitchen Design Checklist to help you get started.