What I Wish I'd Known About Choosing White Paint Colors
Even with 12+ years experience in the interior design business and a background studying art and design, there's still one thing I find incredibly difficult to do well – choosing white paint colors. You know how people make fun of designers obsessing over white paint colors? Because how many whites could there possibly be?
Seriously. There are SO MANY WHITES. With SO MANY UNDERTONES. Some whites look pink, some look yellow, some look blue. White is never just white! I've made a few mistakes with white paint over the years. Here's what I goofed up on so you don't have to.
What I Wish I'd Known About Choosing White Paint Colors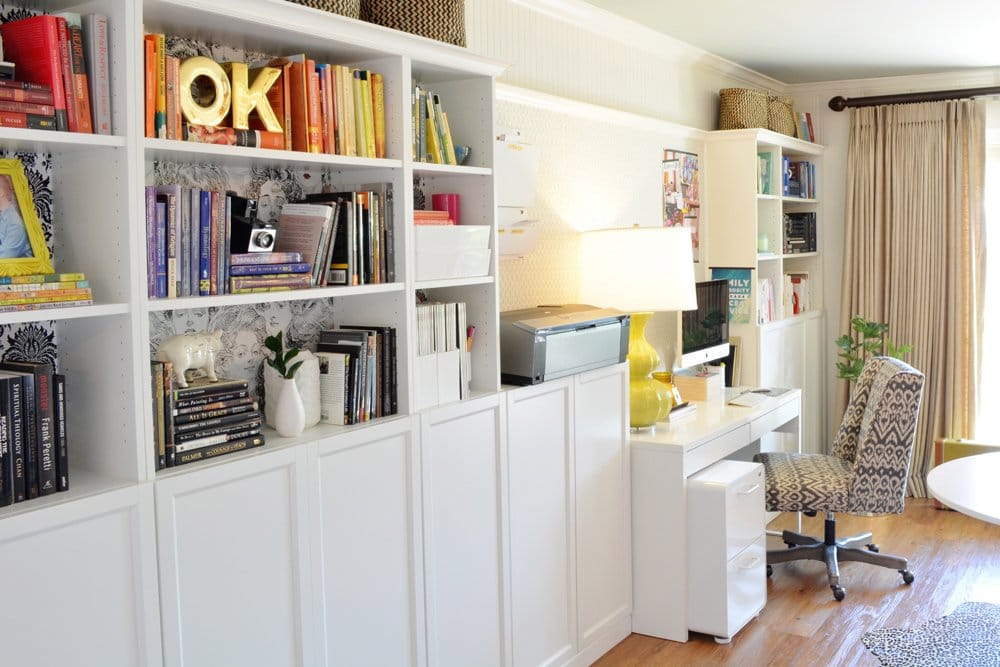 Welcome to my office. See those bookshelves? Crisp white. See that gorgeous crown molding from Metrie? Also painted crisp white. See that strip of wall high above my desk that looks kinda yellowish-beige?
That was supposed to be white too. UGH. But guess what? Not all whites are created equal.
With all these cool, fresh whites on the furniture and trim I decided it would be a good idea to "soften" the white on the walls and choose a slightly creamier (read: more yellow/peach) white for the walls. I thought it would make the moldings pop and be a nice contrast. NOPE. I was wrong, friends. Instead of looking intentionally different, these different shades of white just look like I tried to make it all match but wasn't successful.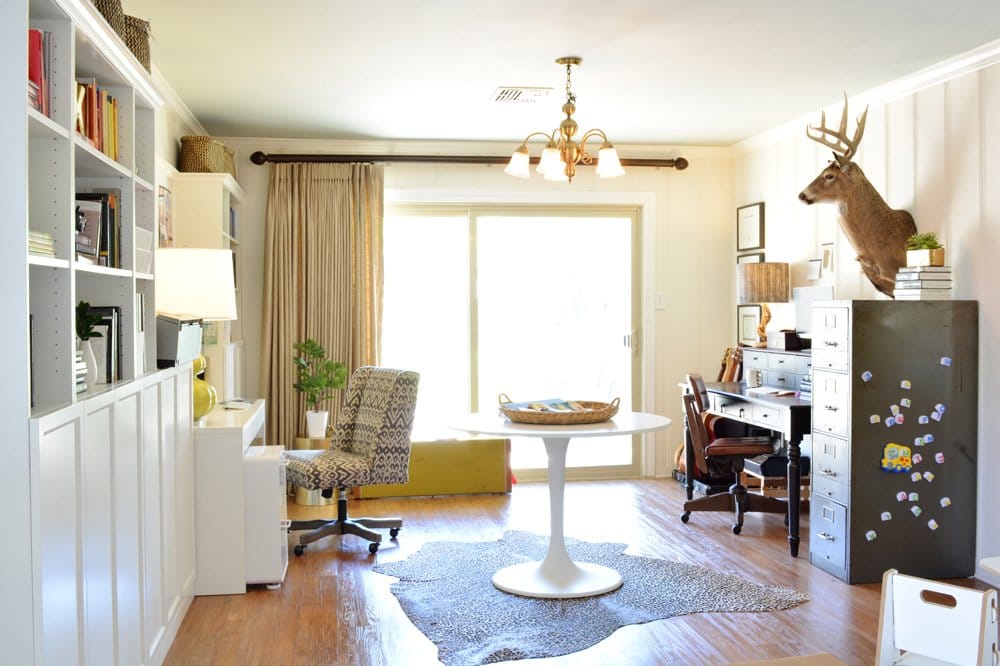 I'm sure it doesn't look like much to you in this photo, but let me tell you, staring at pinky-dingy-blah-not-white walls every day is driving me bonkers! What I wouldn't give for crisp white walls to blend seamlessly into everything else.
Here's what I wish I'd known about choosing white paint colors: Find a white you love – and stick with it. I wish I had painted the walls the same color as all the trim but in different sheen levels for subtle contrast. (Personally, I'm a fan of matte walls and satin finish trim.) By trying to "layer" different shade of white paint on the furniture, walls, and trim, it just looks like I tried to match but got it wrong. If you want contrast, be bold! Pick a wall color that's vastly different from white so that the white accents really pop. But if you're going for a white, bright, and airy look, keep the white paint color all the same and vary the sheen level for visual interest.
PS. In case you're wondering, I totally plan to repaint this room.
👉 Don't make the same mistakes I did! Learn from a design pro – check out more of Lesley's hard-earned wisdom in the What I Wish I'd Known series.