Before and After: A Colorful Boy's Bedroom with Bunk Beds
How fun is this colorful boy's bedroom with bunk beds?
I designed this space for my 5-year-old son Ford, with the intention that his little sister can crash in here too when we have houseguests.
This is what the bedroom looked like before we moved in, from the home's online listing photos: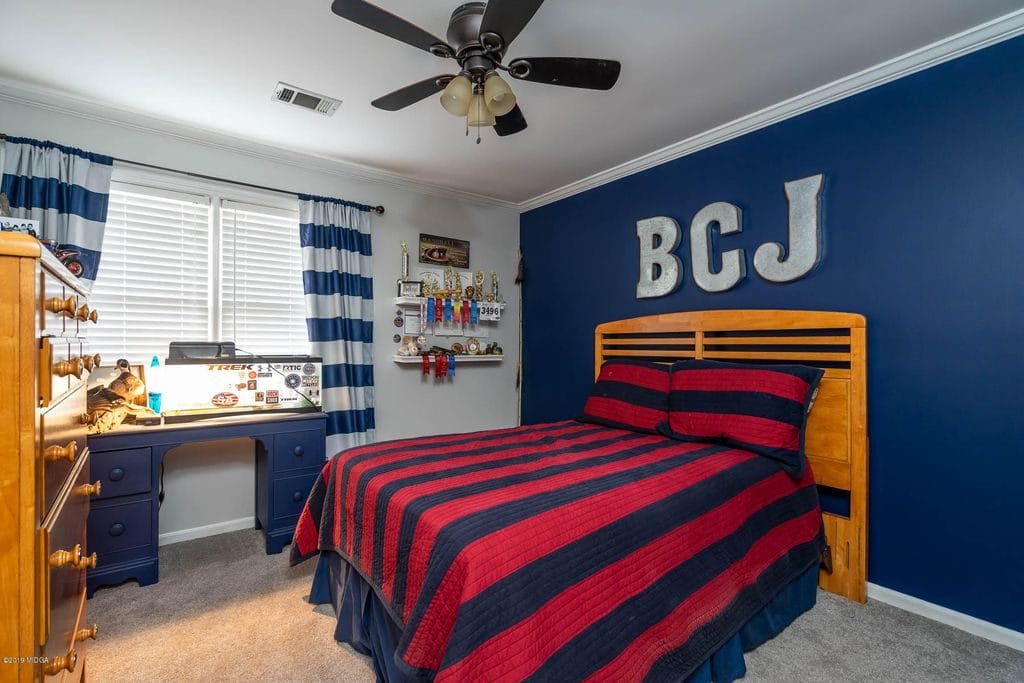 You know I'm down with an accent wall, but I don't love this blue. Neither did Ford.
Ford has a LOT of opinions about his bedroom decor – I guess that's what happens when you're the child of an interior designer! He wanted bright orange walls (!) but knowing that we wanted this to be a room for him to grow into and not have to repaint in a year, I stuck with one of my favorite gray-green neutrals, Sherwin-Williams Chatroom. Instead of orange walls, we chose to use bright pops of orange on the bedding and window treatments.
Of course, the after photos: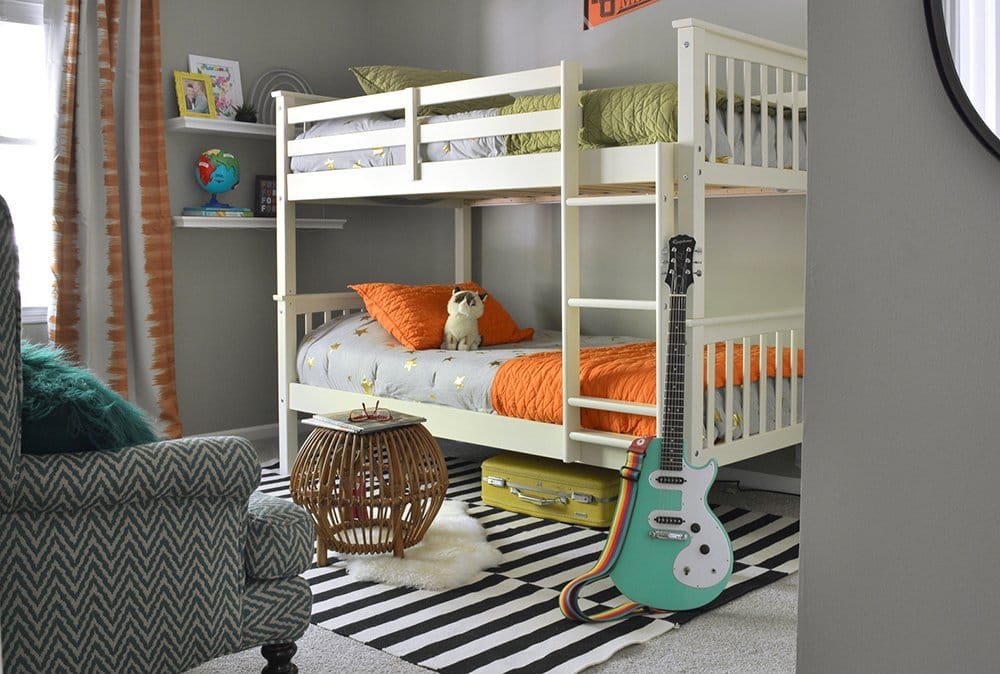 The bunk bed is new, as is the adorable metallic gold star bedding, but the other furnishings and decor were "recycled" from other spaces in our Texas home. The chevron loveseat was custom upholstered for our master bedroom; the curtains were in Ford's previous bedroom; and the black and white area rug has been in pretty much every room in our home over the years. (Thank you, IKEA!)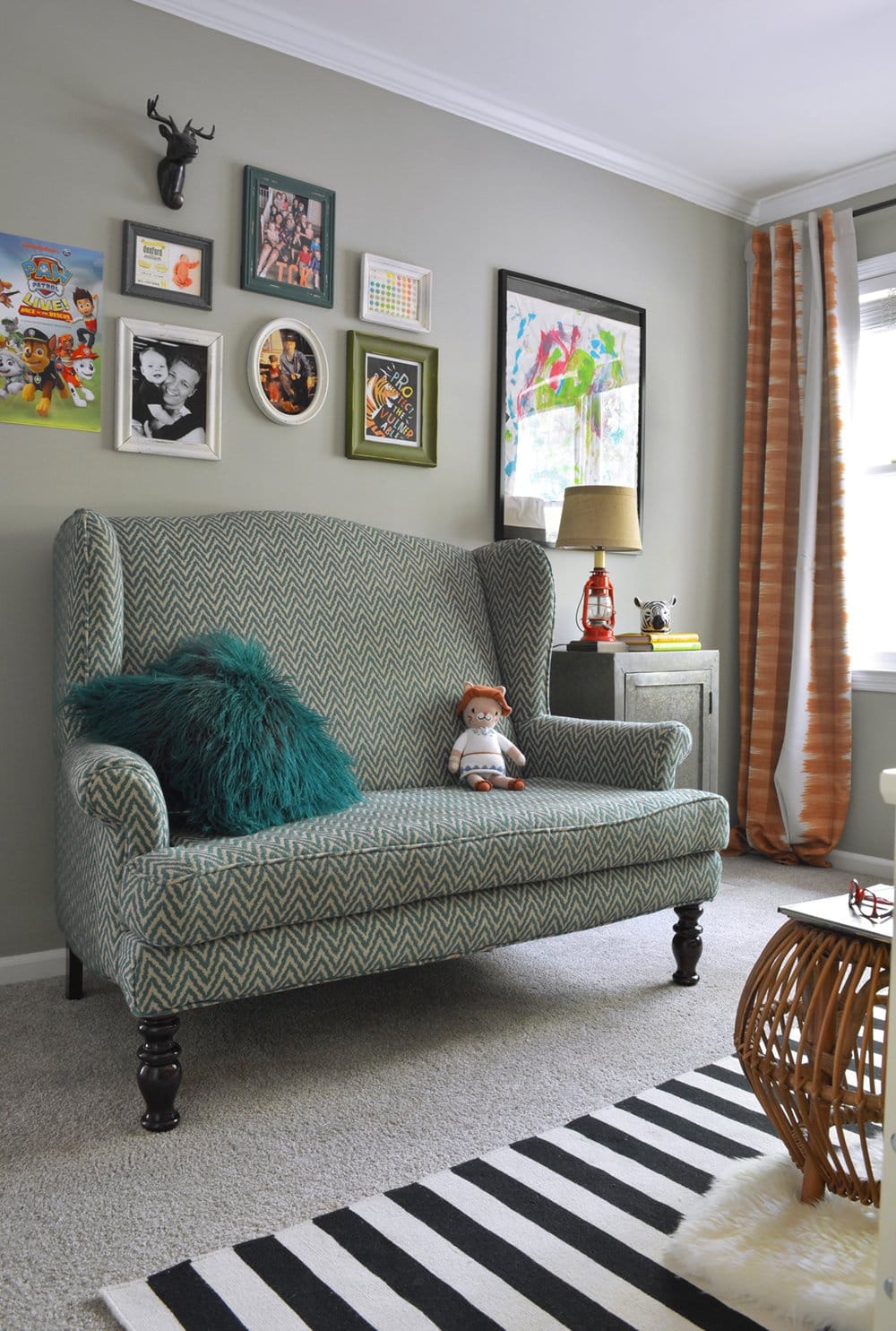 I love that Ford has added his own touches to the room,
including a Paw Patrol poster on the gallery wall. (I have to say, he did a pretty good job of placing it without my help.) While I like to get the foundation of the room in place, I love that he takes ownership and wants to help create a bedroom that's unique to him.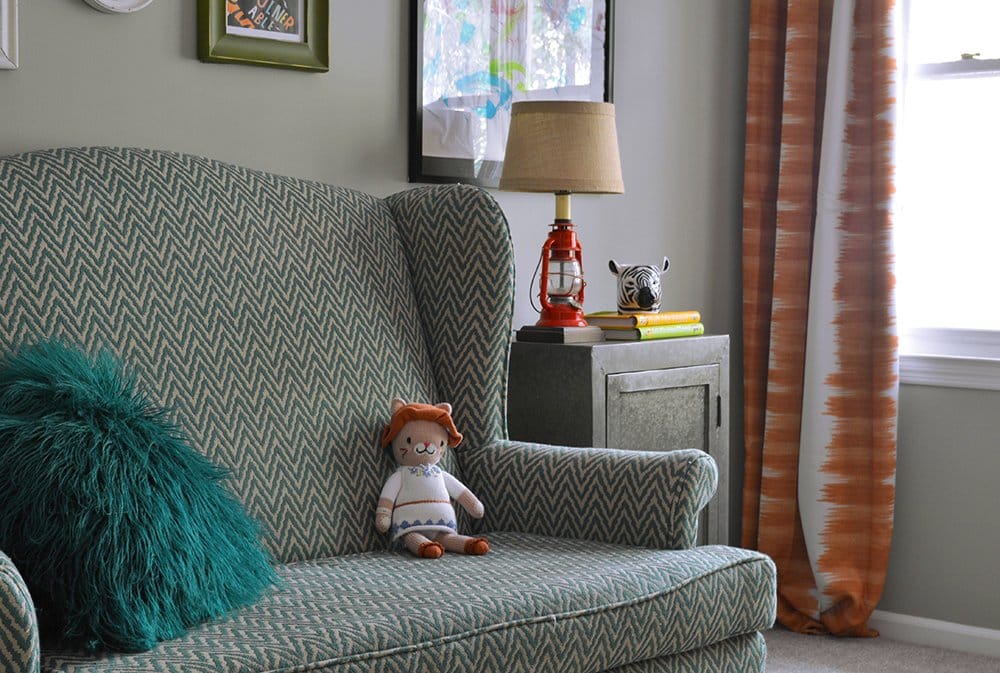 I wanted him to have a bedroom that was colorful, comfortable, restful, and fun. We've used a lot of bold color – burnt orange, moss green, and teal – but it's balanced with black, white, and neutral textures like rattan and galvanized metal.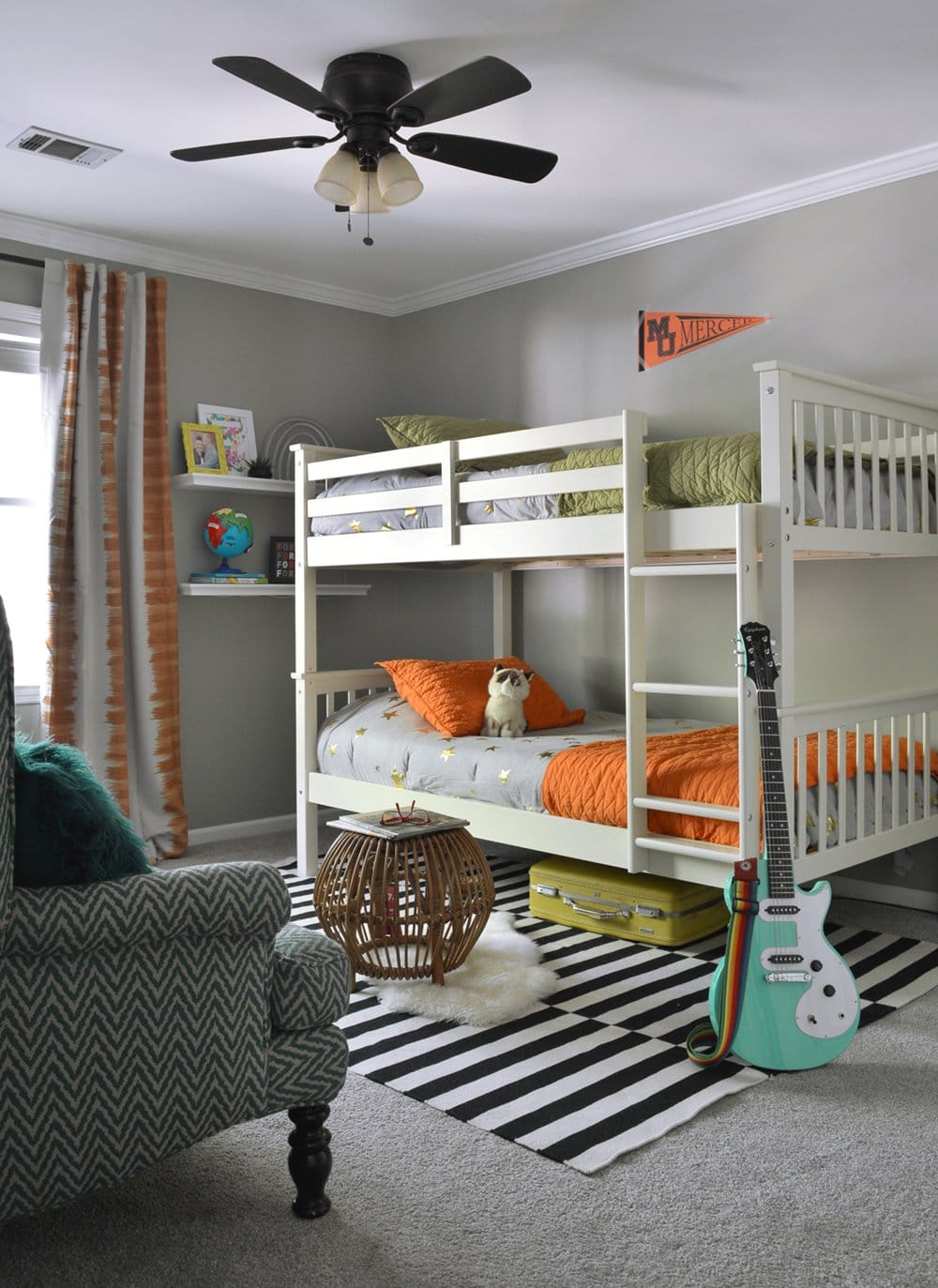 In case you're curious about storage,
Ford does have a dresser that fits inside the closet. We wanted to leave as much floor space open as possible since it's a pretty modest-sized room, so we've maximized the closet storage space.
I hope you've enjoyed checking the before and after of this colorful boy's bedroom (with bunk beds!) and a couple of other rooms in our Atlanta home too. In case you missed it, here's the dining room and my office.