How to Create More Storage Space in a Small Office
Suddenly, we're all working from home this year! The Coronavirus crisis has brought about myriad changes to how we live and work, and now home offices are the new…offices. If you're feeling cramped in your home workspace and are in desperate need of additional storage for all the things, here's how to create more storage space in a small office: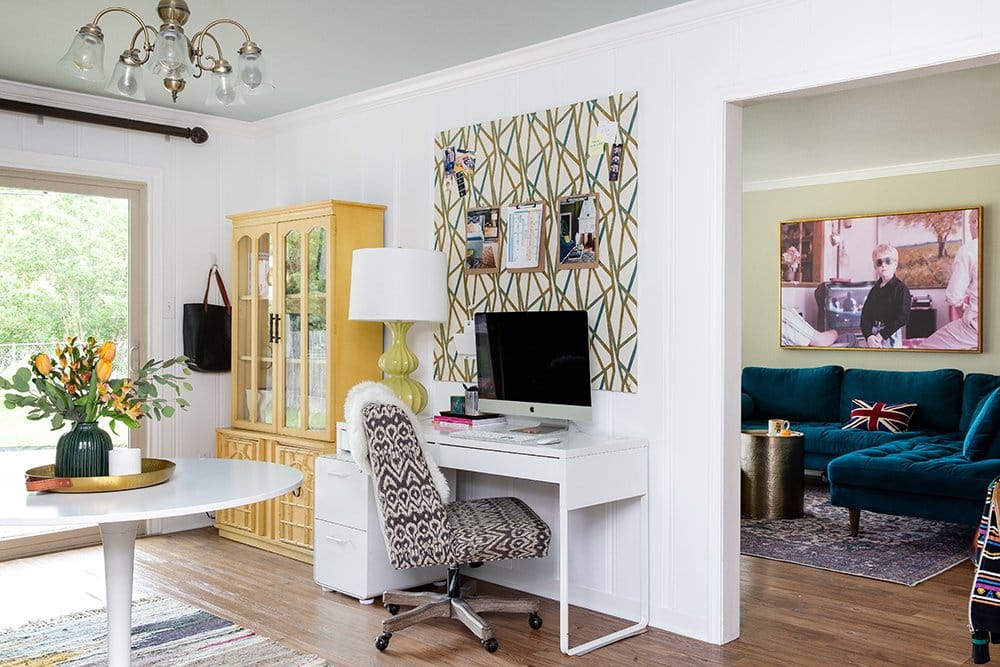 When you can't go out, go up.
Nope, I'm not talking about "going out" as in "leaving your house". Because 'tis the season of staying home. I'm talking about when a room feels packed, what do you do to gain more storage space? Go up, up up.
You might be out of desktop space or counter space, but I suspect you've got walls that are just being…walls.
What about adding a tall bookshelf, cabinet, or wall-mounted shelves? When horizontal space is at a premium it's time to take advantage of vertical space. If getting your hands on a new piece of furniture isn't in the cards right now, consider re-purposing something from elsewhere in your home like an underutilized china cabinet, baker's rack, or half-empty bookshelf. Get creative! It's not forever – but if you like it, it totally could be.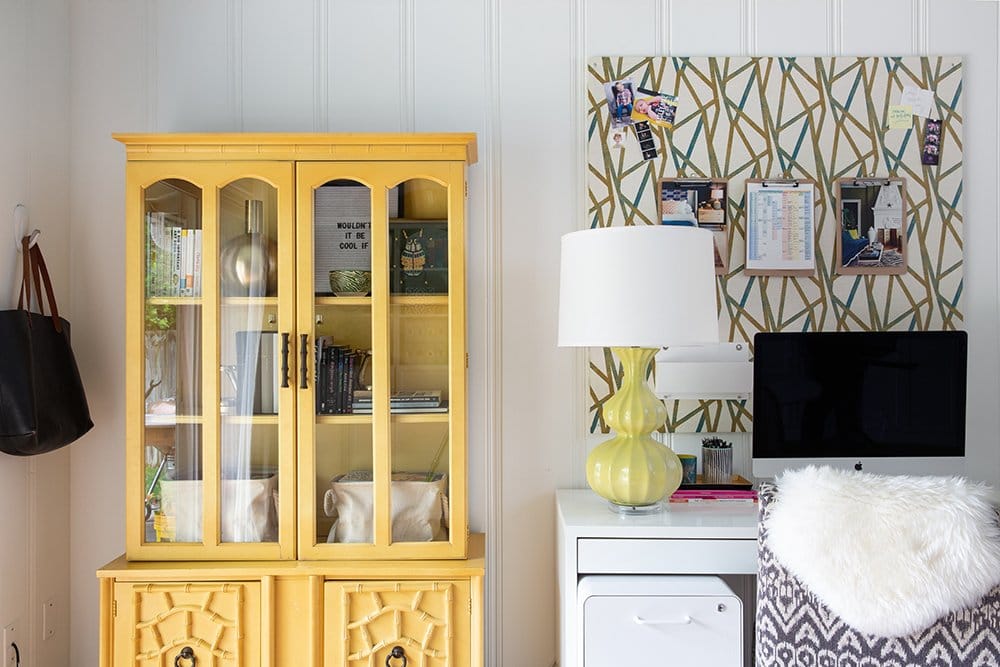 To create more storage space in a small office, take advantage of the height of your room. Make those walls work for you, baby!