What's Better – Dark or Light Paint Colors?
What's better – dark or light paint colors? We all know that picking paint colors is tricky. What a paint sample looks like in the store or on a swatch can be completely different than what it looks like in your room. Sometimes light paint colors can look disappointingly dull and drab on the walls, and dark colors can look surprisingly rich and welcoming. But before we can determine whether dark or light paint colors are better, we've gotta bust a couple of common paint color myths.
Paint color myths – busted.
We all have expectations about paint colors; one being that white or light colors will make your room look light and bright. (Think of those beautiful Scandinavian interiors that you see all over Pinterest with white walls, light wood furniture, and beams of sunlight.) And, by contrast, most people also believe that dark colors will make your room feel small and oppressive.
Spoiler alert – neither of those are necessarily true! White colors do not automatically make a room light and bright, and dark colors do not automatically make a room feels small and cavernous. It's all about lighting. Lighting greatly impacts paint colors and the vibe of a room.
The reason those beautiful Scandinavian white rooms look so fresh and bright and pretty is because they have killer sunlight. And the reason that some dark rooms can look expansive and welcoming is that they've got great lighting, too.
If a room is small or is poorly lit, it's often our first instinct to paint it white to "brighten it up". But all that's going to do is emphasize the fact that it's a small, poorly lit room. You won't get that bright, clean white you're hoping for with paint alone – you'll get a dull, greyish room with dark shadows in the corners. In this case, white walls will only make the room look smaller by calling attention to the corners and boundaries of the space.
What's crazy is that dark wall colors can actually make a room look bigger! Dark colors blur the visual boundaries. Because the walls are dark and shadowy, the edges and corners aren't as defined and it creates the illusion of a larger, more expansive space. A room with less natural light can actually look bigger with dark walls.
Let's talk about lighting.
So let's talk a little bit about lighting and how it will help your paint color choice look better. There are three types of lighting every room needs: ambient lighting, task lighting, and accent lighting. Ambient lighting is your main overhead lighting; task lighting illuminates a specific area so that you can complete a task (like a desk lamp); and accent lighting is what helps create ambiance.
Accent lighting is your best friend in a room. You can have bright accent lighting to really lighten and brighten a room, or you can have dimmer, more moody accent lighting. All of that is going to affect the color in a room.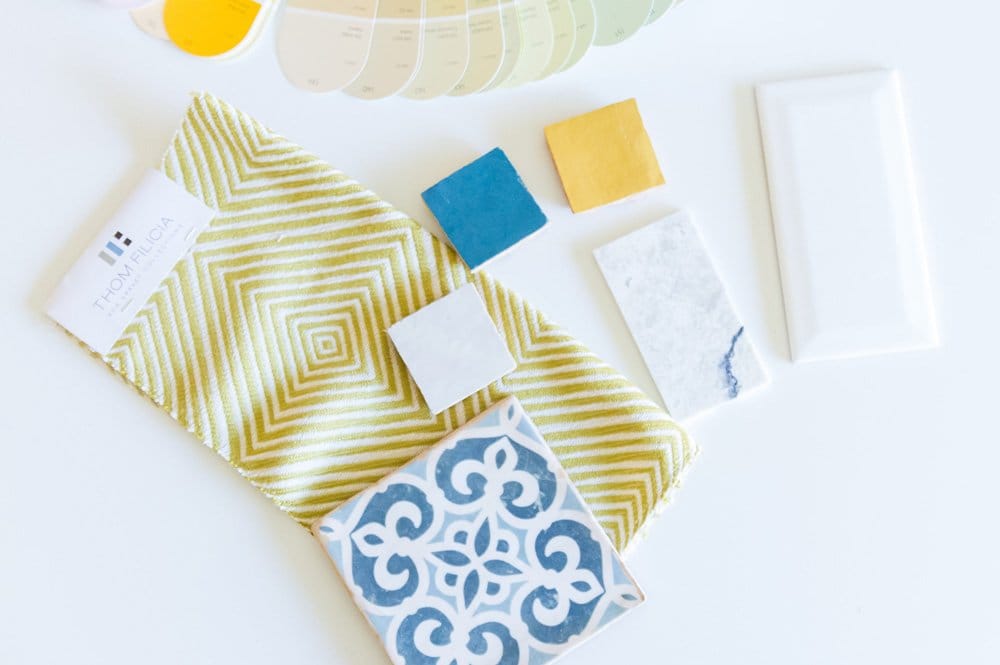 When should you choose light paint colors?
When it comes down to it, lighter, brighter colors are going to work great in large open spaces (like if you have a large living room or an open floor plan). Light colors are also practical in task-heavy spaces like home offices and workshops. Between natural light and the right mix of ambient, task, and accent lighting, these spaces look great with light to medium paint colors.
When should you choose dark paint colors?
Dark paint colors look fabulous in smaller, more enclosed spaces where there are four very defined walls. They can create a vibe that's both cozy and expansive, and feel great in bedrooms, libraries, and powder rooms. Dark colors are also awesome on an accent wall to create a focal point in a larger room.
So, what's better – dark or light paint colors? One isn't better than the other. It's all about the size of the space, the lighting, and how you need to use the space. I love both light and dark colors – I could never choose between them! In my office, my walls are bright white (with a dark teal ceiling). And then my bedroom is grey with a navy accent wall.
What if you have a paint color you like, but it doesn't look right?
Lighting is going to fix a multitude of problems with paint colors! If your room feels dull or the paint color your choose is falling flat, add some lighting. Maybe it's extra can lights in the ceiling for overall brightness, or a floor lamp to brighten up a dark corner. The right lighing will completely change how you feel about being in that space – and how you feel about your wall color.