You're eager to redecorate a room...
...and now you just need a plan. Shopping online is daunting. What if the sofa you like isn't the right size for your living room? Or how can you possibly pick just one dining chair from the 8000+ options online? Uggggh. It's too much, and you're totally over it.
You've come to the right place, and here's why:
Your Go-To Attitude + a Design Kit = A Kickass Combo to Bust Out of a Boring Room.
We provide floor plans, moodboards, furniture and decor selections, material and paint swatches, a clickable shopping list and Pinterest board, and clear instructions on how to pull it all together, packaged and delivered to your door.
So what does that mean for you? A Design Kit is a complete design plan, custom created for you by Lesley Myrick Art + Design, that you implement on your own as time and budget allow.
3 Simple Steps to the Room of Your Dreams
We need a few things from you to get started, including photos of the room we're designing, measurements, and answers to a design questionnaire. We've got a resource guide to make this easy.
You've done your part - and now it's time for us to do ours! Once we have all your info and have learned more about your needs and design preferences, we get to work on custom designing your space.
YOUR DESIGN KIT IS HERE! Put the kids to bed, grab a glass of wine, and enjoy the unboxing of your awesome design plan. Start clicking and shopping for your new room as soon as you want!
Your Design Kit is delivered to your door in 4 weeks, with a digital version arriving via email after you've had a chance to review and enjoy your box. If something we've selected isn't totally rocking your world (maybe you'd prefer a navy rug instead of a deep green one?) we'll re-select up to 3 items for you at no extra cost.
You'll also get a complimentary 20-minute follow-up phone call to get any questions answered as you implement your Design Kit plan.
"The experience was so awesome. I still have her notes and keep implementing small tweaks when I have the time and the resources. Loved working with her. Her style is like if funky and classy had a love child."  - A. PAPA, Toronto ON
"I think my favorite part was the Pinterest board and being able to see it all together in one place and then be able to simply click a link to order the product.  Super efficient and fun." - P. HANSON, Waco TX
"Lesley was wonderful! She asked lots of good questions about the space and my likes/dislikes. She used my existing pieces nicely, and most importantly, I loved her ideas." - K. ANDERSON, Boston MA
Check Out This Living Room Design Kit
What Does a Design Kit Actually Look Like?
It's Like Having a Designer Delivered to Your Door
While I don't fit into a box (literally and metaphorically), a Design Kit does! Think of this handy-dandy package like an interior designer delivered to your door.
A Design Kit is a complete design plan, customized for you, with the same attention to detail and kickass design style that Lesley Myrick Art + Design is known for.
We design and take care of all the design decision-making; you shop and make it happen. Use the vendor links and resources that we'll provide you with, or shop around to take advantage of sales and discounted pricing.
Design Kits are a-la-carte per room. Have an open plan or multi-purpose space? Please contact us for a custom quote.
*Hey, a quick note before purchasing: kitchen and bathroom Design Kits include design selections but do not include suggested floor plans or space planning info. There's just too much detail that needs to be addressed in person when it comes to remodeling, and we'll help connect you with kitchen and bath specialists that can help you rock a brand new layout. We will, however, pick every faucet and tile and paint color and grout color and door hardware and...well, everything else!
Check Out This Master Bedroom Design Kit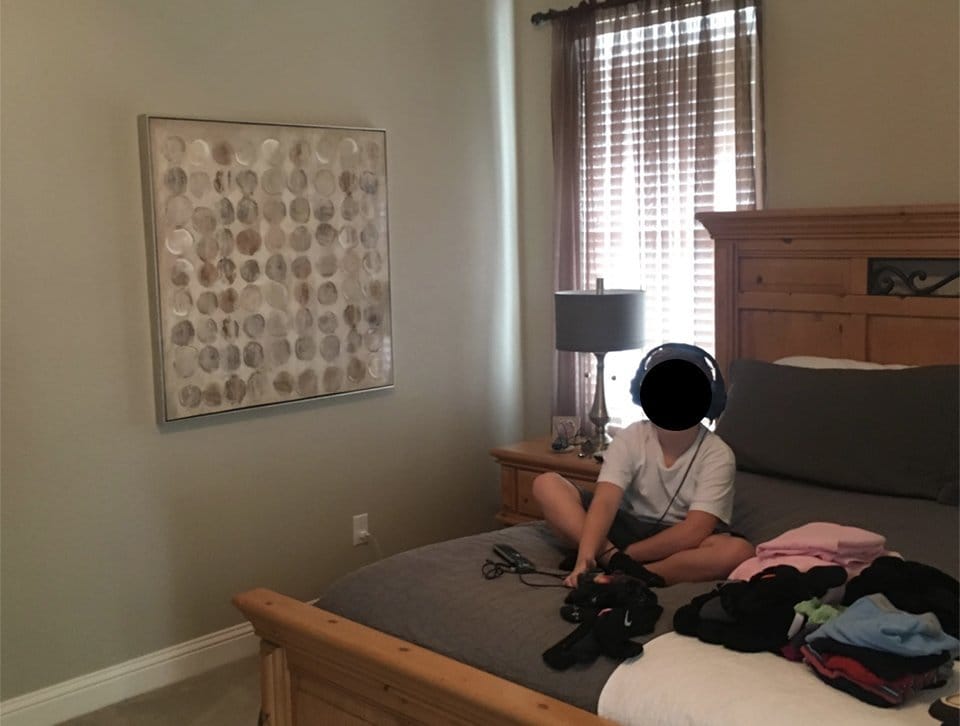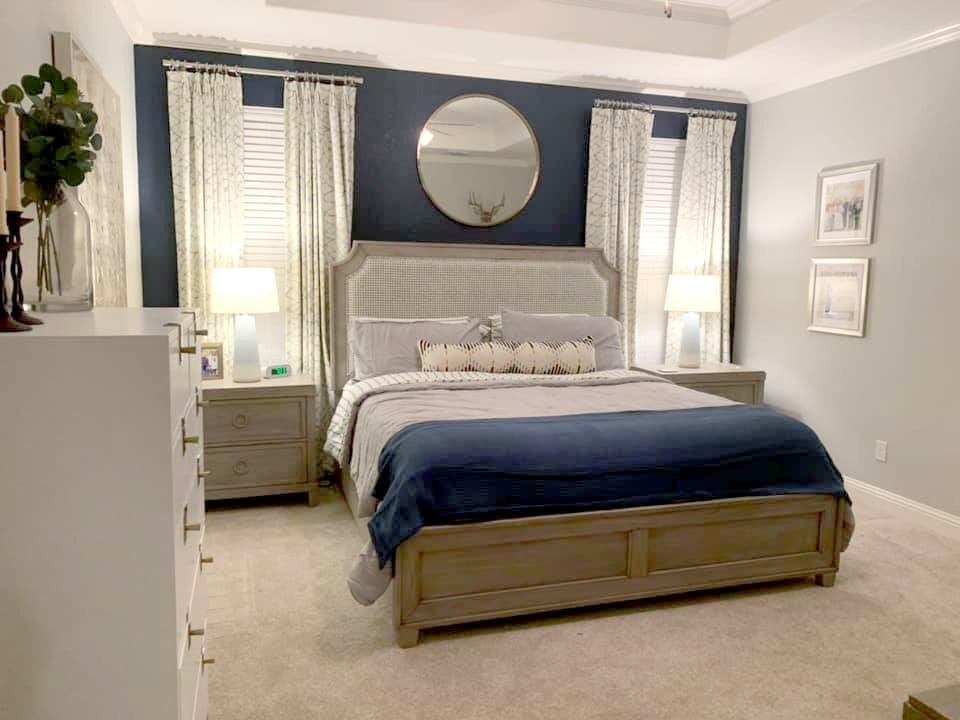 Maybe a Design Kit where you implement a design plan on your own isn't your thing, and we totally get that. Schedule a complimentary consultation call with Lesley instead to see if we're a great fit and get your questions answered. We've got other awesome ways to help you bust out of a boring home, too.