3 Designer Styling Secrets to Copy In Your Own Home
Who's up for some designer styling secrets? Because today I'm spilling the tea on how to give your home that magazine-worthy vibe you're craving. With a few small tweaks here and there, you can have a home you love that looks like it was styled by a pro with a magic touch. Here are three styling secrets you can copy in your own home.
Styling Secret #1: Height
The first thing you want to do is introduce some height in your decor. When you have all your accessories down low, it literally falls flat. You want to introduce height and mix things up – think tall vases, stacks of books, decorative boxes, etc.
You also want to make sure your accessories land at varying heights. Play around and have fun with your shelves and coffee tables and raise things up a bit. You'll be amazed at what a difference it makes.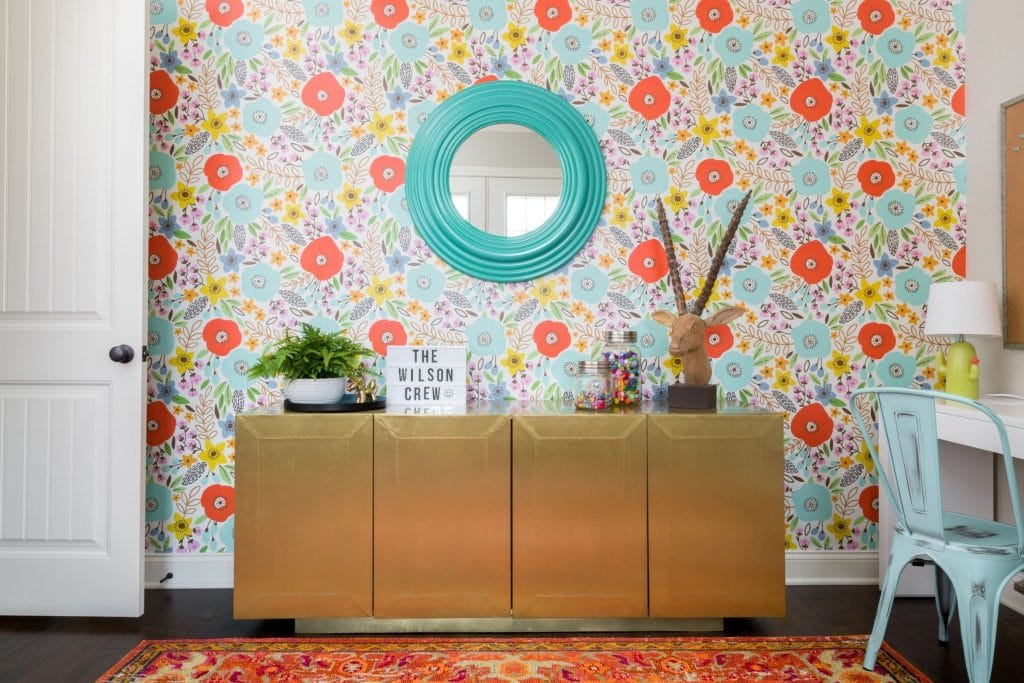 Styling Secret #2: Nature
Natural elements are next on the list of designer styling secrets. Fresh cut branches from your garden, a beautiful bouquet of flowers, a potted plant – every room needs something natural to make it feel complete. Also, spoiler alert, your "natural" plants can totally be fake.
The imperfection of natural elements will help to soften all your store-bought decor. They add color and interest. And they just help a room feel better. It's a subtle shift, but it will help take your room to the next level.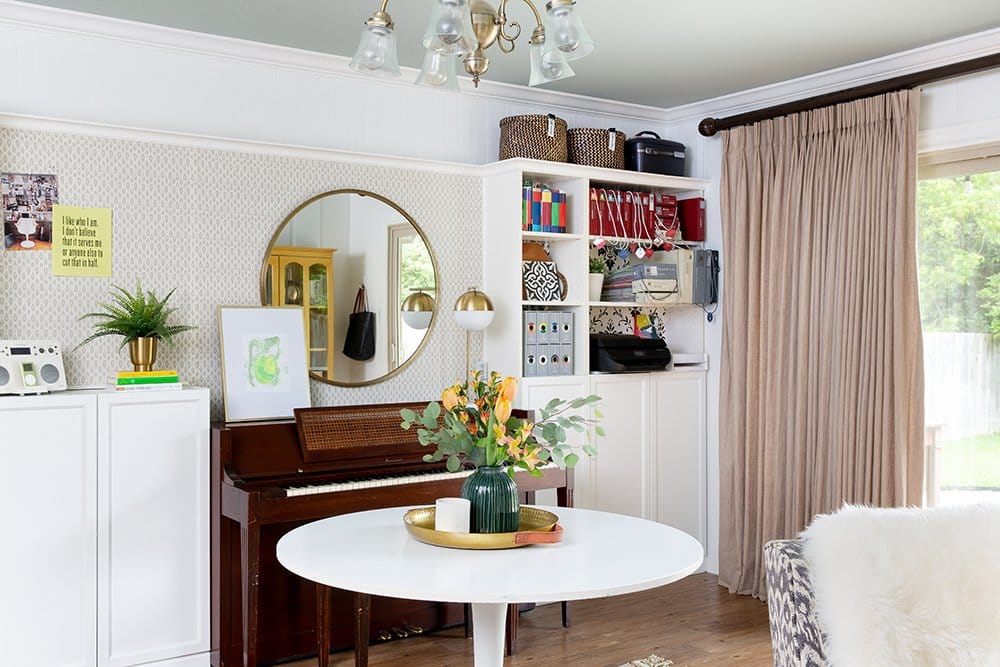 Styling Secret #3: Size
Lastly, you guys – size matters. I know I've said this before, but it bears repeating. When shopping for decor, choose accessories at least as large as your head. This is really key in a perfectly styled space because nothing will kill the vibe in a room faster than lots of little tchotchkes everywhere.
Large accessories – vases, bowls, sculptures, trays, thick juicy stacks of books – look more intentional and thoughtful. They do tend to be more expensive but trust me they are worth it. A few well-chosen pieces will serve you much better than lots of inexpensive junk. Look closely at your inspiration images – I bet you notice more scale and less stuff. That's totally on purpose.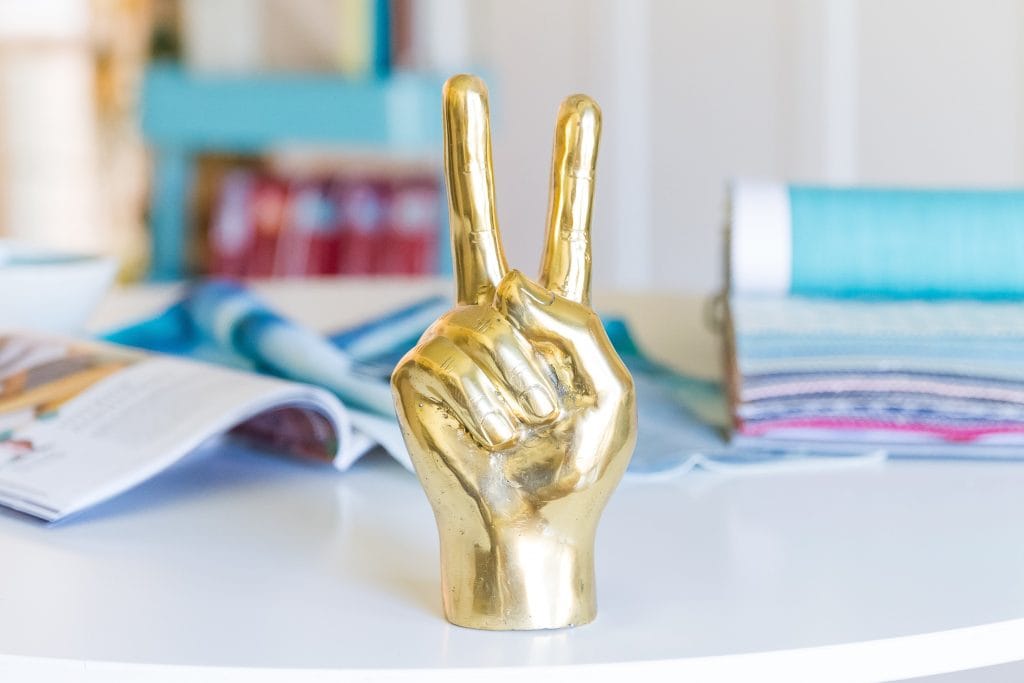 So there you go – three designer styling secrets that you can start using today to update your home. Add height, introduce something natural and choose fewer larger-scale accessories. Give these a try and watch your space transform before your eyes.
Thirsty for more? You can download my designer styling cheat sheet for even more tips and advice. Or even better, reach out to yours truly, and let's style your space together. There's still time to whip things into shape before the holidays, and I'd love to help make your design dreams come true.