3 Dining Room Lighting Tips
'Tis the season for entertaining, and let's be honest – no one wants a holiday party to fall flat. One of the best ways to ensure your next dinner party is on point is to have top-notch lighting. It may not seem like it, but lighting really does make or break a space, and I've got a few dining room lighting tips to make your space look spectacular.
I'll say it again – lighting really does make or break a space. You can have the best furniture, the perfect layout, and the most beautiful accessories, but if your lighting sucks – your room sucks. Lighting is what makes a room feel good. It adds the ambiance and creates the cozy vibe you want, especially in a dining space where intimate quality time is shared. So let's dive into my three best tips to take your dining room lighting to the next level.
Tip #1: Choose the RIGHT Chandelier
Your chandelier is the hero of your dining room and something you should totally splurge on (more on how to splurge and save on dining room lighting here). And if you're going to splurge, you need to do it right. But how?
Choosing the right chandelier means finding one that relates to the table, not the room. If you have a round or square table, you want a fixture that's round or square and scaled appropriately. If you have a longer rectangular table, you want to want a linear light fixture that goes the length of the table. Make sure your shining star of the dining space plays nicely with your table and you'll be off to a great start.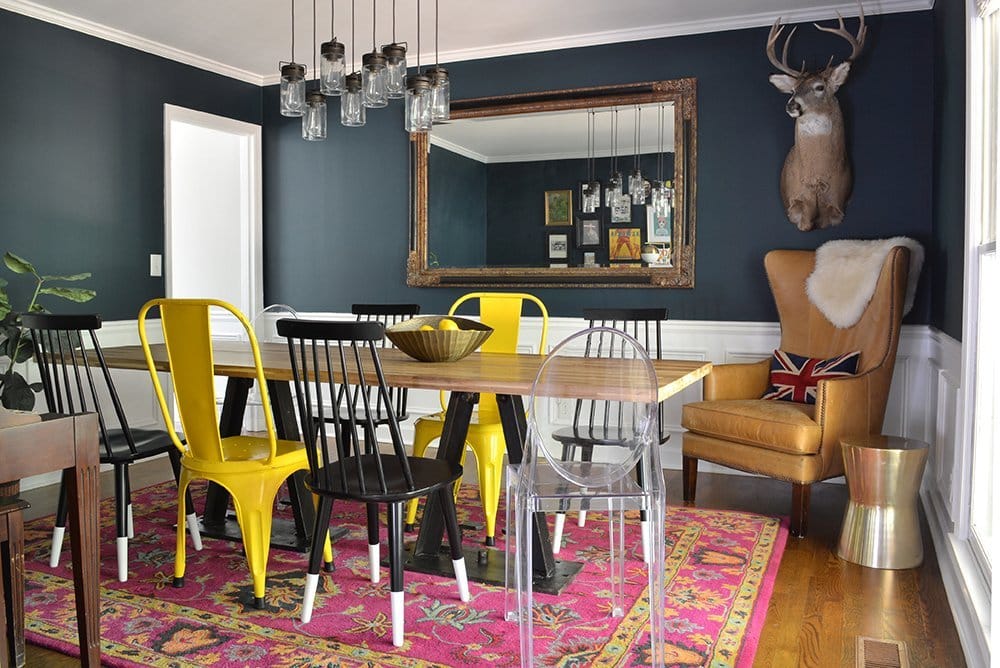 Tip #2: Dim the Lights
This tip extends beyond just the dining room, but one of the best things you can do to elevate the lighting in your home is to install dimmer switches. Dim light is romantic and charming, and it creates a cozy vibe that makes people feel comfortable and relaxed.
Blaring bright overhead lights puts off a sterile hospital vibe, and no one wants that – especially in an intimate space. Put everything on dimmers so you can control the intensity of the light in your space. Everything will look and feel so much better.
Tip #3: Layer with Lamps
The finishing touches for your lighting scheme are your lamps. Now that you've got a kickass chandelier that's proportionate to your table and on a dimmer switch, the last step is to add accent lighting to bring in a little more glow and ambiance.
If you have a sideboard or credenza (or even a vintage piano), add a lamp or two that you love. If you are short on tabletop surfaces, install wall sconces or put a floor lamp in the corner. As you layer your lighting, you give yourself more options to control the mood and vibe in the space. And that's exactly what you want.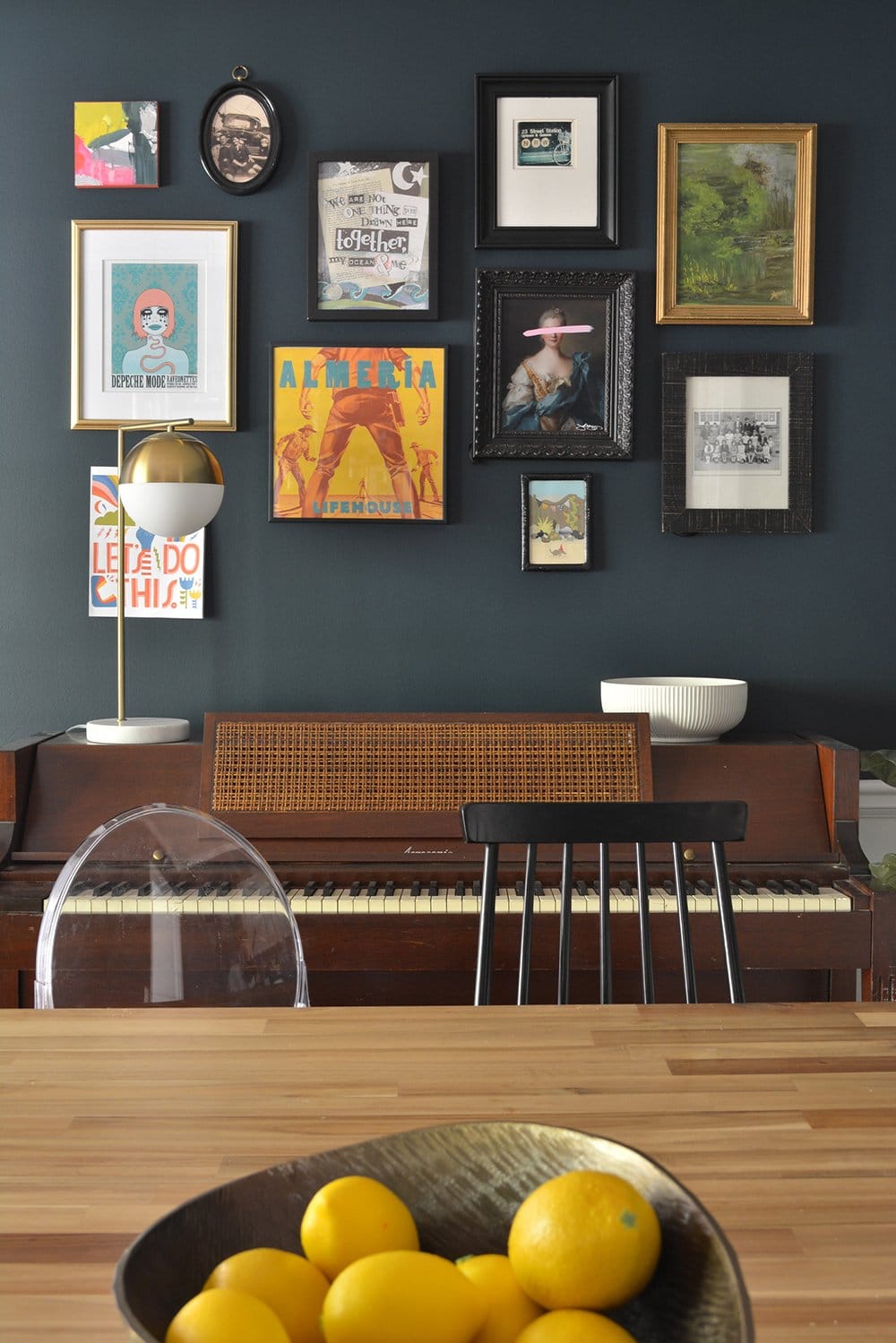 Whether you're dining with someone special and sipping wine, or hosting friends and family for a festive meal, you're going to want your dining room to be a comfortable space to enjoy. Follow these dining room lighting tips and you'll end up with a space that looks and feels amazing. For those of you on the hunt for new fixtures, check out this special collection of my lighting favorites and get your dining room lit just in time for the holidays.