I see this interior design faux pas in homes all the time – artwork that's hanging waaaay too high. Why is that a problem, you ask? Well, what happens is that the art becomes completely disconnected from the room around and it with the furniture under it. The whole space ends up not looking quite right, and you can't really put your finger on why. So today, I'm going to share a simple answer for how high to hang art.
How High to Hang Art
So, how high should you hang your art? There's an easy answer for this, and that is, at eye level.
(You're probably saying, "Well, that's not an easy answer because what the heck even IS eye level? I'm shorter than my spouse but taller than my kids and my everyone's eye level is different, Lesley.")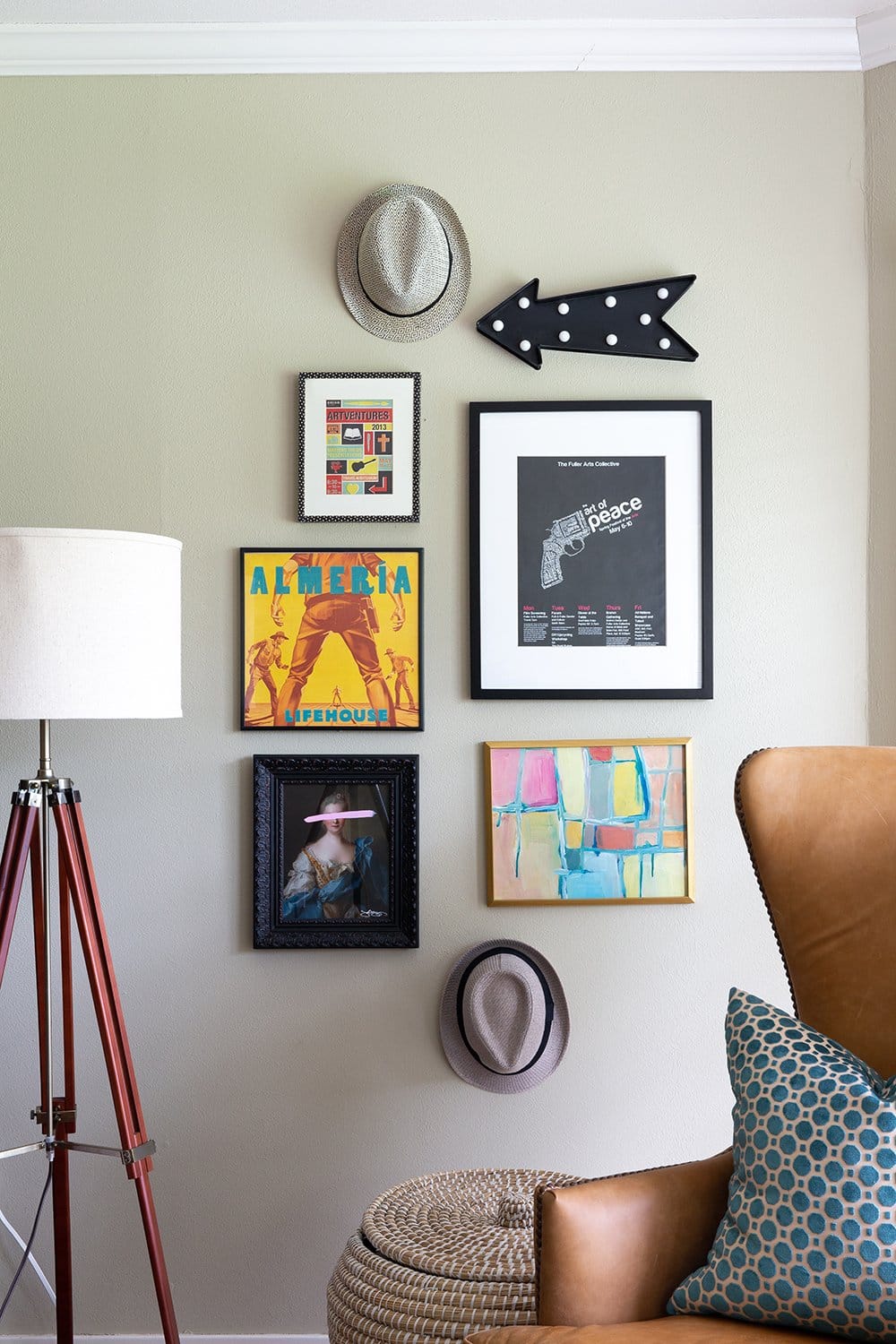 But WTF is eye level, actually?
Okay, you got me. I know that "eye level" is a useless answer. But here's the actual number: the middle of your artwork (or grouping of smaller artworks, like a gallery wall) should be hung between 57 to 60 inches off the floor. This is typically where eye level is for most adults.
If you've got a family full of shorties, you probably want to aim for that 57″ zone. If you are tall or, or your ceilings are tall, you're going to want to push the center of your art up to about 60″ which will feel more proportionate to you and the scale of your home.
What if it doesn't look right?
While the solution to "how high to hang art" sounds simple, you might give it a try but discover something looks a little weird. Here's the thing: it's an art. Not an exact science. These are guidelines to get you started, but they're not set in stone. So, play around! See what looks best in your home.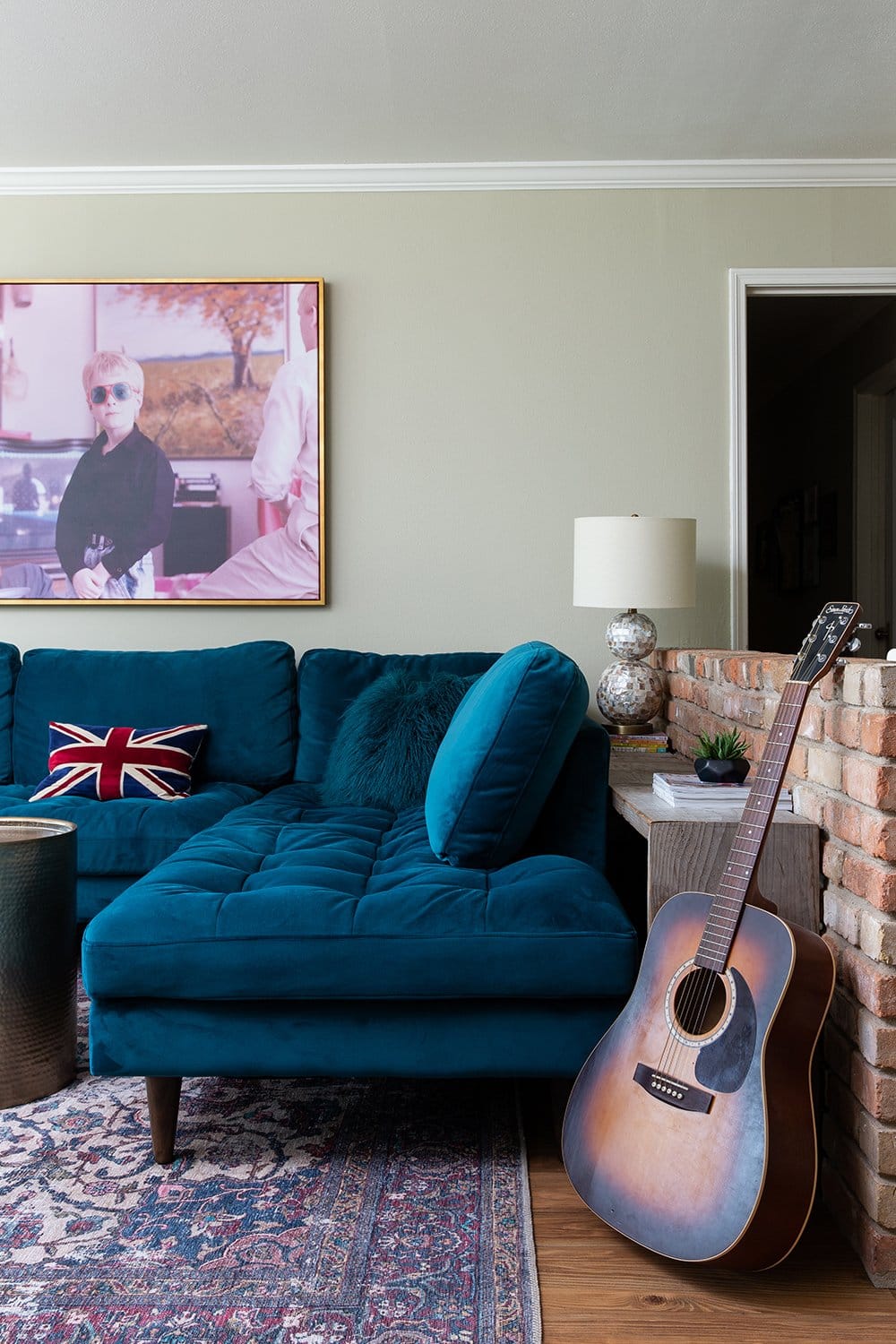 What if the art is going above a piece of furniture?
While hanging your art at eye level (with the center being 57 to 60″ above the floor) works in a hallway or on a random wall with no furniture against it, things might look a little different when you're hanging something above a piece of furniture like a sofa, console table, or dresser.
You want the art piece close enough to that piece of furniture that there's a relationship between them. So typically, when hanging art above furniture, the bottom of your art should be between 6 and 10 inches above that piece of furniture.
This spacing is going to give you enough clearance that the art doesn't feel like it's crammed above your furnishings, but it also is close enough that you understand the relationship between the piece of art above that piece of furniture.
I have a feeling if you look around your home right now, there are some pieces of art or family photos or mirrors that aren't quite at the right height. And it's okay to take some nails out and pound some new holes and move things around! Bringing your art down to an appropriate eye level will completely transform a room and make it feel far more pulled-together.