How to Choose Art for Your Home
Whether you love abstract paintings, landscapes, large statement pieces or gallery-style collections, here's how to choose art for your home.
Actually, let's start with how not to choose art for your home: by picking what's popular that you're seeing all over Pinterest. It's so easy to succumb to peer pressure with art. After all, if "they" like it, why shouldn't you?
I might offend some cactus- and macrame-lovers, but I'm not into either of those trendy art themes. At all.
I know, they're both having a major moment right now, but really – they're just not for me. The only reason I would hang either a cactus print or macrame wall-hanging in my home is that I've gotten so used to seeing them everywhere that they (almost) feel acceptable to me.
But honestly, they just don't speak to me personally. They might finish off a wall and look rad for now, but in a few months, I'm going to be totally tired of that dumb cactus.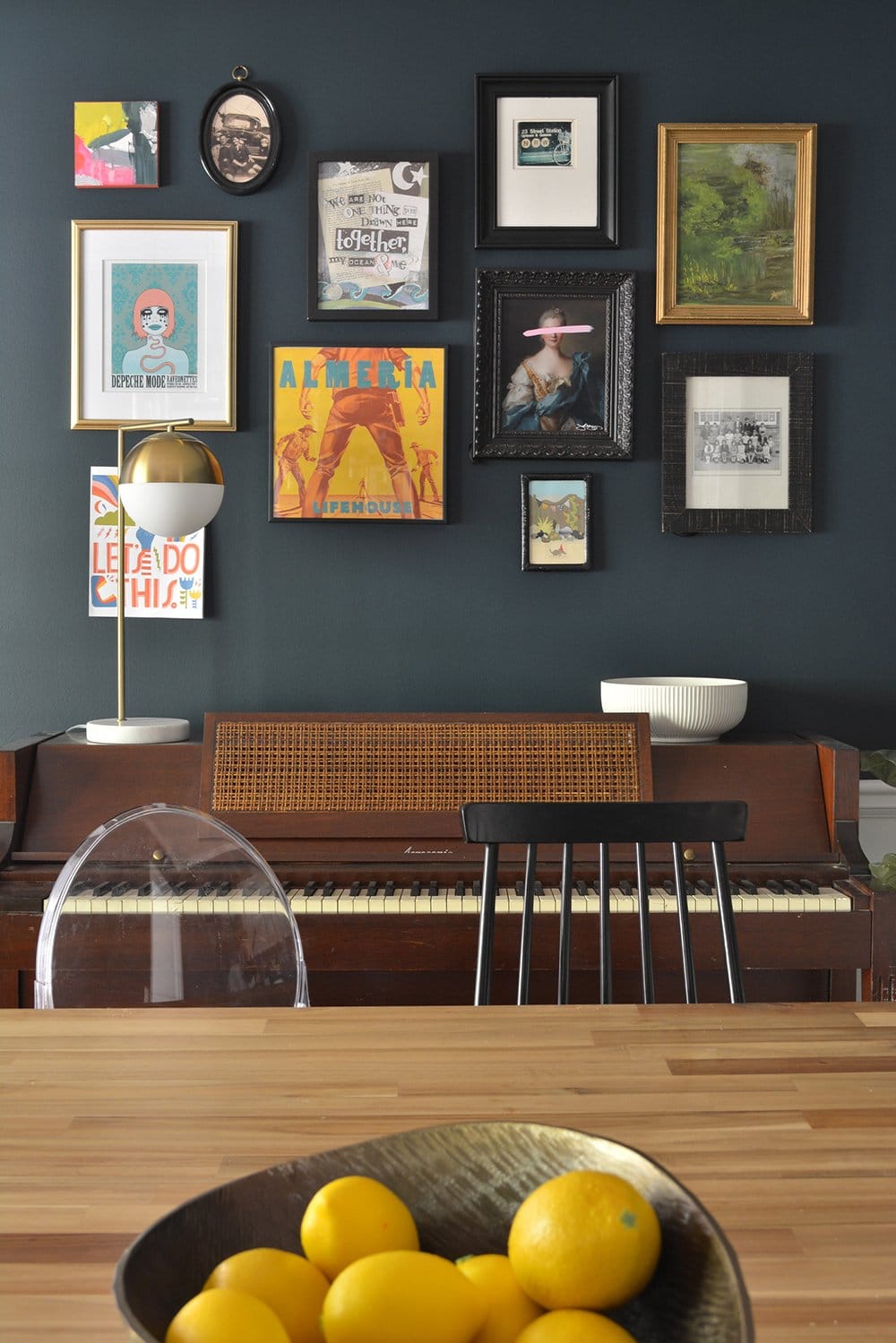 So how do you choose the right art for your home?
There's no magic formula, but trust that you'll know the right art when you see it. It will connect with you in an unusual way, and will speak to you. You'll probably find yourself saying something like, "I really dig this piece of art, but I can't explain why."
THAT is how to choose art. Figure out what you like, what you're attracted to, and then hang it on your walls.
"But Lesley," I can hear you saying,
"what if I love a whole bunch of styles of art that don't make any sense together?"
Even better, my friend! There is nothing more boring than matchy-matchy art that feels like it was purchased out of a catalog or mass home-decor retailer. I actually love layering art pieces in different mediums and different styles. In the photo above of my dining room there's an abstract landscape oil painting done by my late Grandmother, a traditional-meets-modern portrait by Josh Young, a Lifehouse album cover, a Depeche Mode concert poster by Tara McPherson, an illustration by Lisa Congdon, and a subway station polaroid I picked up on the streets of New York.
Does any of this logically make sense together? Nope. But is it awesome all together? Yes.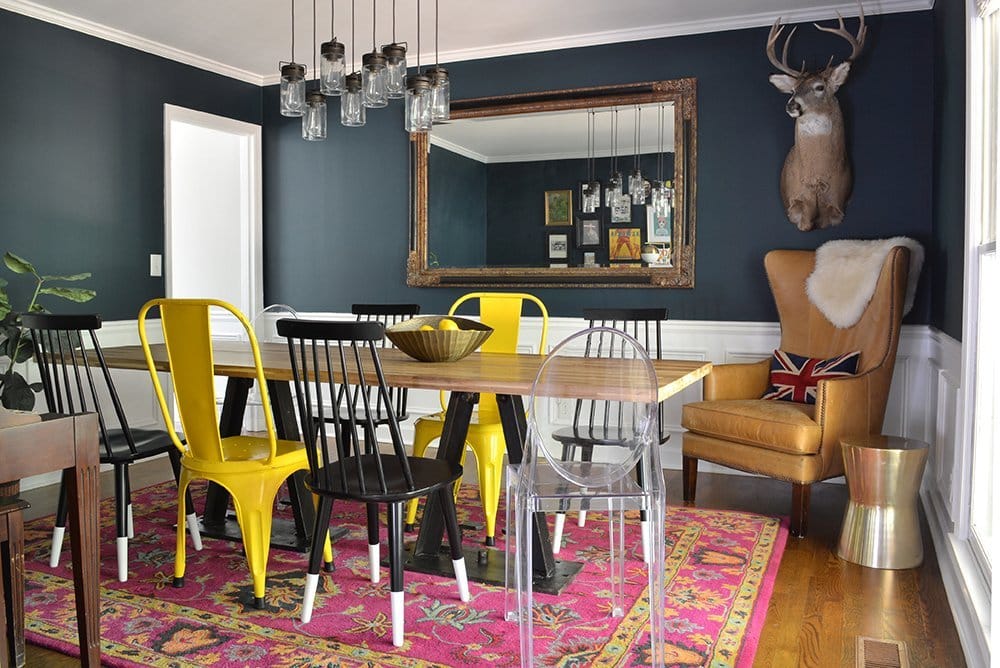 Look for something common between the art pieces you select.
It could be a color (you'll notice a green-blue color appears in almost every piece above), or maybe the subject matter.
If your art collection really does give off random (and not in a good way) vibes, you can unify the pieces by framing them in the same style or color of frame, or by using the same color of matting.
Great art will last through trends and be with you for a long time.
Trust your gut, listen to what you love (even if it doesn't make sense!) and embrace the random. No one else has to love the art except you.
Trust your gut. Embrace what you love. That's how to choose art for your home, and that is what busting out of boring is all about.