How to Choose the Right Area Rug Size
We're dropping truth bombs today and answering the age-old question: does size matter? Why yes, yes it does -when it comes to area rugs, that is. 😉 For many people, finding the perfect rug for their room can be super challenging. But it doesn't have to be. By the end of this, you'll be an expert. So let's dive in and discuss how to choose the right area rug size, shall we?
I have a theory. I think a big part of why rug shopping can be so difficult is because purchasing the right rug is an investment. And when you see a 5′ x 7′ at a certain price and then you see the 9′ x 12′ in the same design but way more expensive, it's tempting to go with the smaller size. Don't do it! You'll regret it.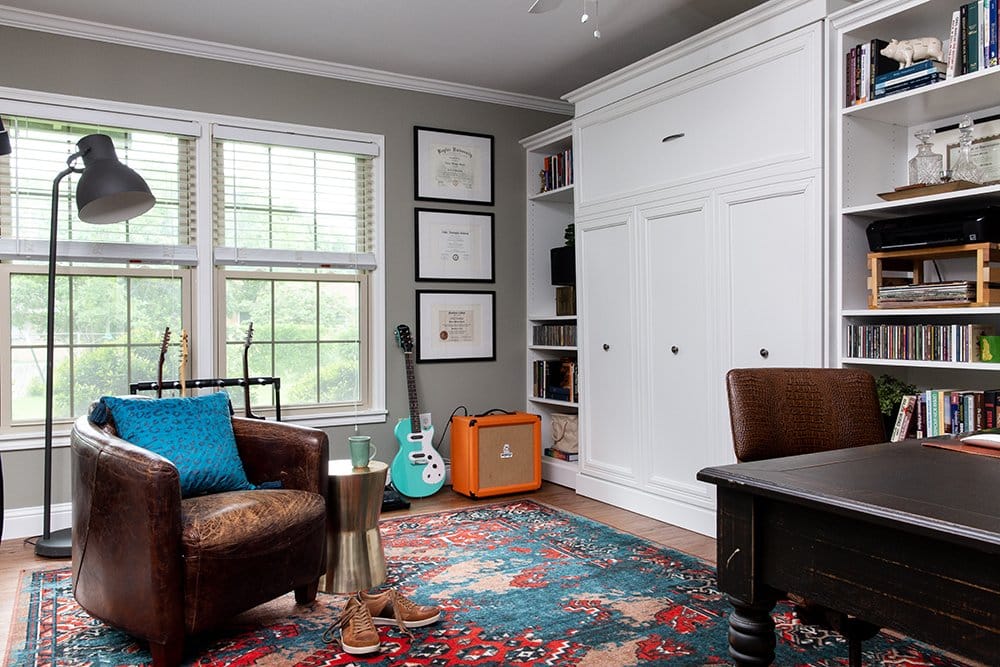 I'll Say it Again, Size Matters.
A good rule of thumb to follow is to leave the same amount of floor space on all sides of your rug. And depending on the size of your room, that will be anywhere from about eight to 24 inches. The larger the room, the more space you're going to want around the edge. The most common distance between the edge of a rug and the wall is about 18 inches. But for smaller spaces, you can get away with 8 inches.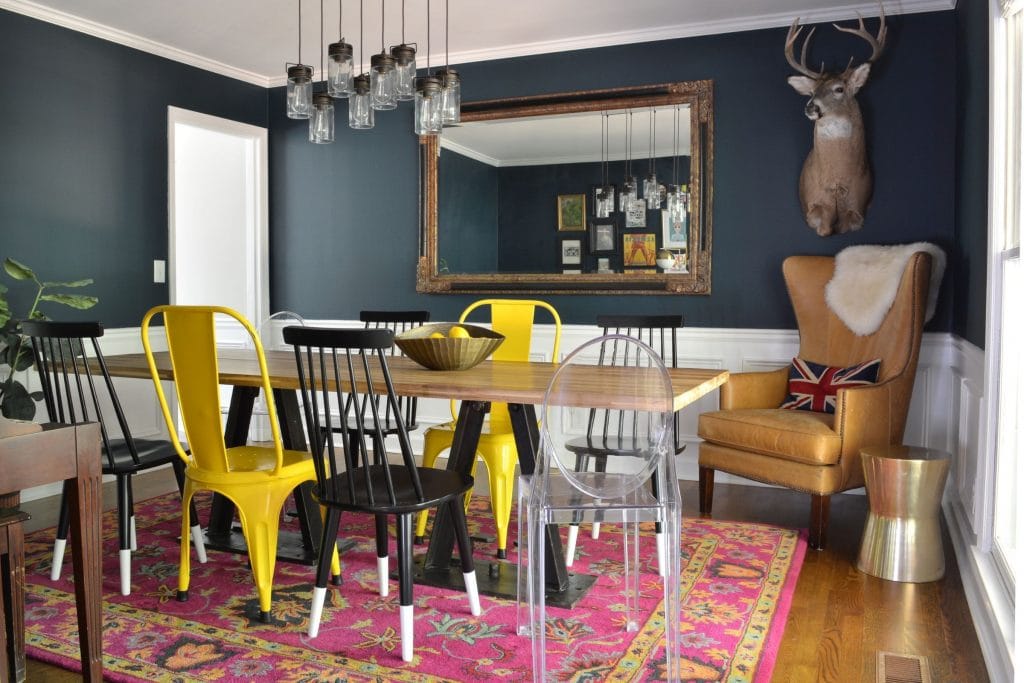 The most important part of how to choose the right area rug size is you want the rug to feel centered in the room. In addition, you want the rug large enough to support the furniture in the space. In a perfect world, all the legs of all furniture pieces would be on the rug and be happily nestled in the center of the room. But that isn't always reality. The next best thing is to be sure at least the front legs of your furniture rest on the rug.
When you've got a group of furniture and none of the furniture pieces are touching or engaging with the rug, everything feels really choppy and disconnected. So you want to go as big as you can with your rug. Aim for that 18-inch band of floor around your room and have everything in the seating area, hanging out and playing nicely together.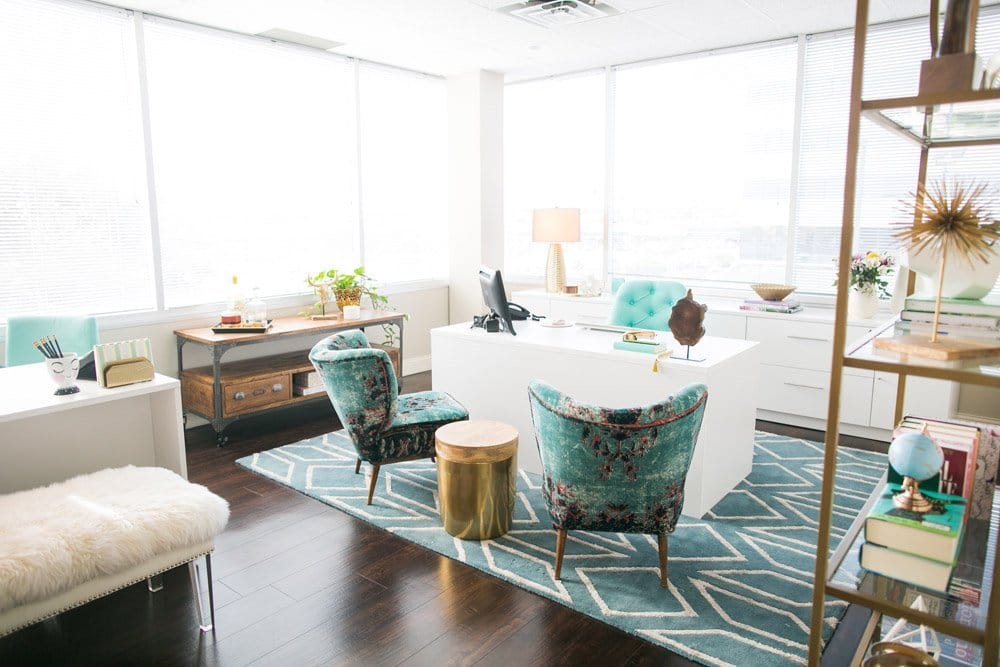 Now, let's talk about a really big room. Sometimes rooms are very long skinny rectangles with weird layouts, and you may need to visually divide the room into zones. Maybe you've got a comfortable TV watching zone on one end and a more formal grown-up lounge area on the other. Or maybe you have an office with a waiting area or secondary workspace. Group your furniture in each zone, making sure the legs are touching the rug (or rugs), and voila!
You've Got This!
This isn't rocket science. Buy a big rug. Leave about 18 to 24 inches around the border of your room (less if you're working with a smaller space). And group your furniture, so that at least the front legs of each piece are on the rug. This will give your room a cohesive and put-together feel. Here's a shopping list of my favorites to get you started.
Stay tuned in the coming weeks for more rug tips. I'll be sharing what materials to avoid and a few of my favorites. I've also got a fabulous freebie on my website for you now – an area rug size guide – with visual examples of bedrooms, living rooms, and dining rooms. It's got all the things to help you buy a kickass rug you love. And as always, if you'd like more hands-on help, give me a call, and let's work together.