How to Organize a Kitchen
How to Organize a Kitchen
We started with the easy stuff: how to organize a bookshelf, how to organize a home office, and how to organize a living room. But now? It's time to roll up your sleeves and get 'er done in your kitchen.
The kitchen is one of the trickiest spaces to get organized, because we use it allll the time with allll the gadgets and stuff and things. It's so easy for it to look chaotic on the daily. Creating a magazine-worthy kitchen takes daily discipline and attention. (And a housekeeper. Worth every penny!)
So how can you actually organize your kitchen and keep it looking good all day long? It's about keeping the amount of stuff under control, and using the space to its best advantage.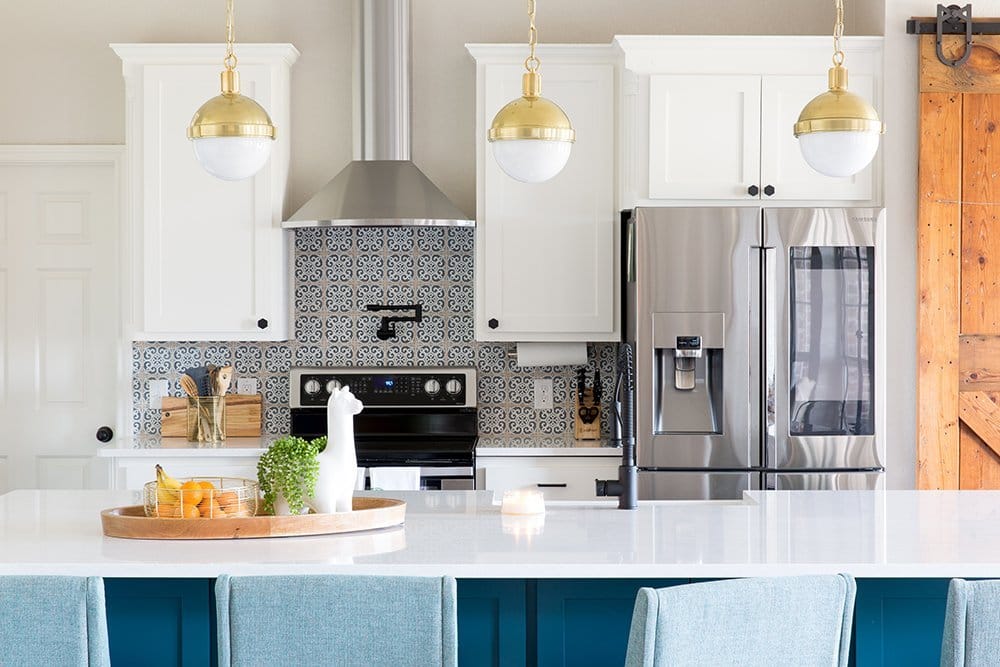 Declutter. Ruthlessly.
You had to know this one was coming from me. If you don't use it or love it, IT'S OUT. I promise you, you'll be just fine with two spatulas instead of 5. And that the George Foreman grill you've been hanging onto since college is not worth the real estate it's taking up in your pantry. Kitchens are often disorganized simply because there's too much stuff in there!
Hire a professional organizer to help with this process – it's much easier to part with your belongings when guided by an expert.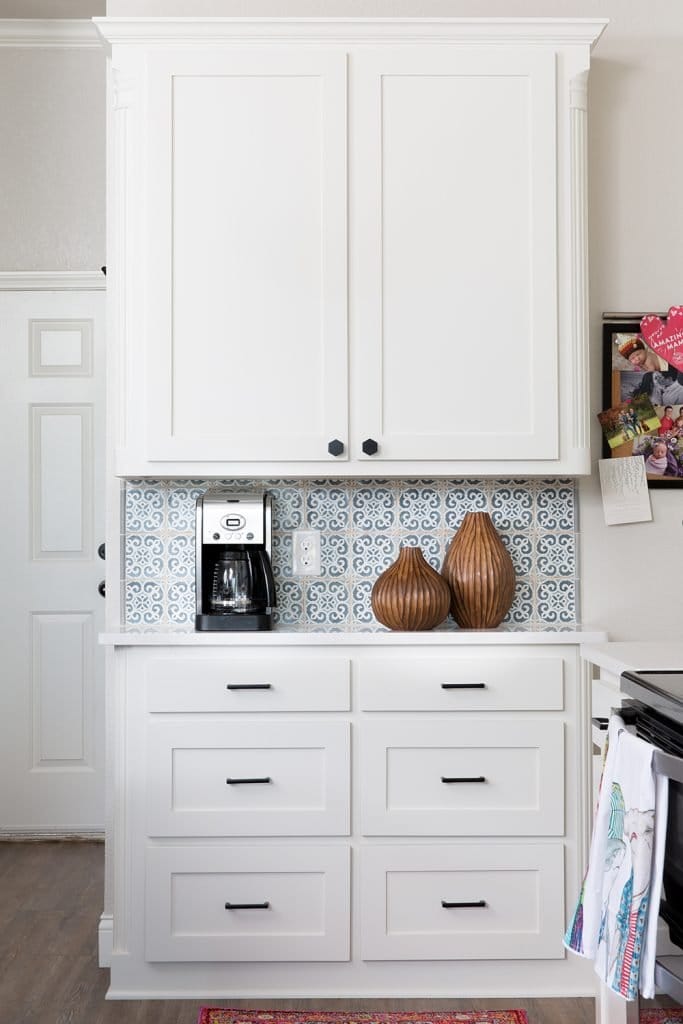 Create a Home for the Essentials.
Girl, I know your coffee maker needs to be out on the counter. Don't allow it to feel like clutter, and don't feel guilty for not having perfectly clear countertops – create a home for it where it belongs. I love using trays to corral all my coffee-related stuff (like the grinder, milk frother, and French press) so it feels intentional.
For appliances that are used less frequently (you know, that vintage fondue set you picked up at an antique store that you use for your holiday parties?), create a home for them out of sight. Keep your countertops as clear as possible – but acknowledge that you will need some stuff easily accessible.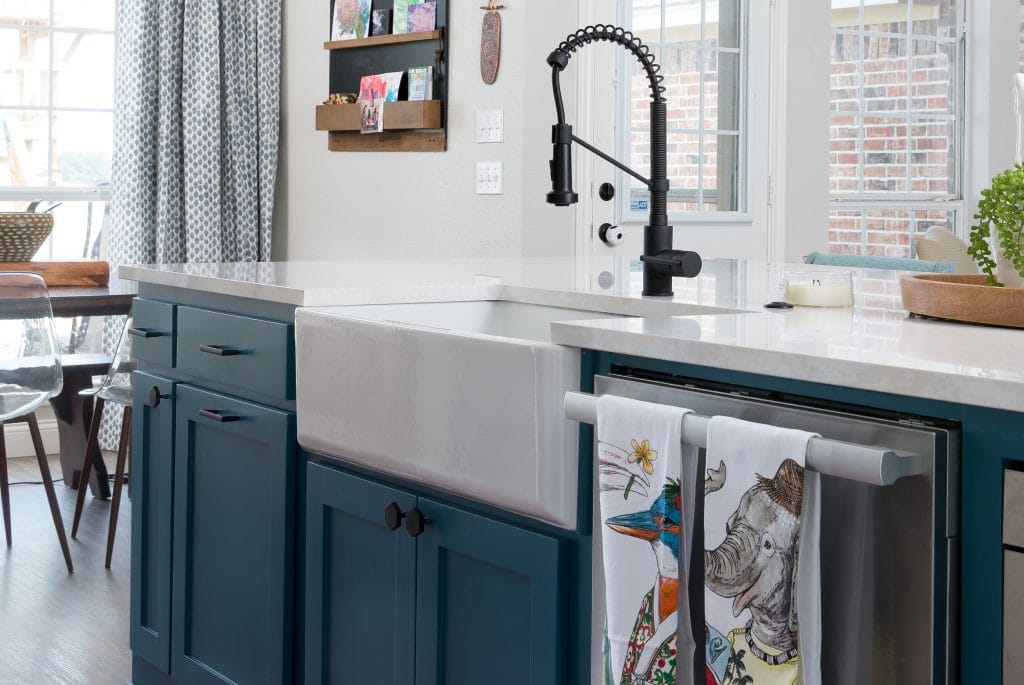 Customize Your Cabinetry.
A full-on gut kitchen remodel is the dream, right? If that's where you're headed, I would looooove to help you create a kickass kitchen with all the organizational hacks! It's pretty much what I live and breathe. Let's talk.
If you're working with what you've got instead of renovating, there are great aftermarket options to bring major function to your to kitchen. Trash pullouts. Drawer dividers. Dishware drawer inserts.
I'm drooling over here.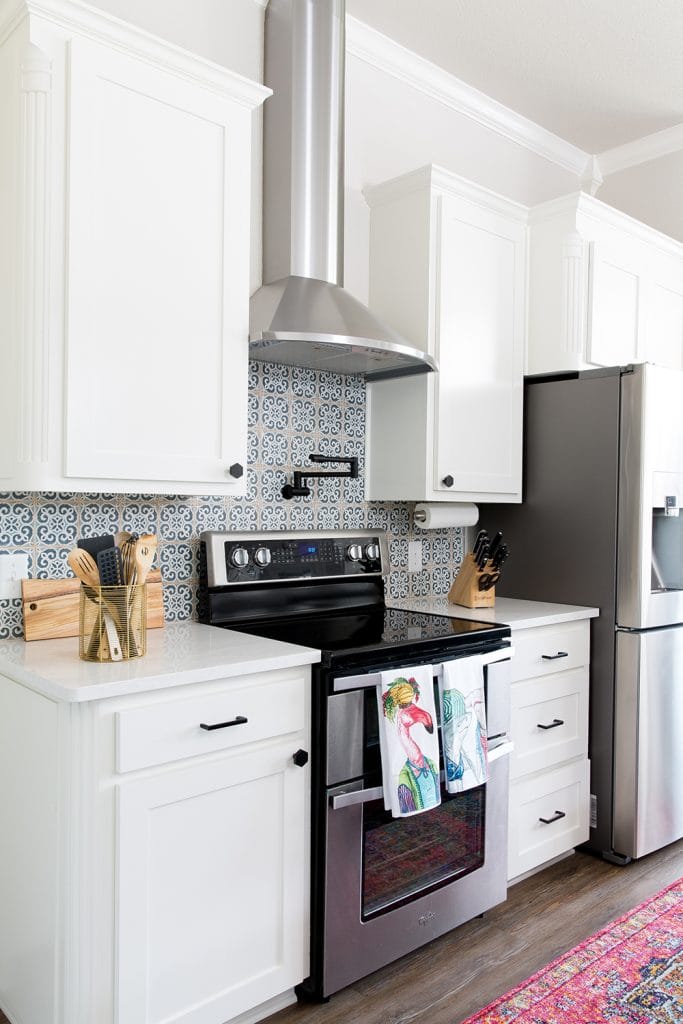 If It's Going to Be On Display, Make it Sexy.
Coffee maker? Cooking tools? Knife block? Yup, you're gonna want these easily accessible. And if they're going to be out and about, make them look good! Nothing inspires you like a beautiful space. Splurge on a stunning handmade wood cutting board. Invest in the prettiest vessel for organizing your wooden spoons.
Just because the kitchen is a utilitarian space doesn't mean it can't also be filled with your favorite things.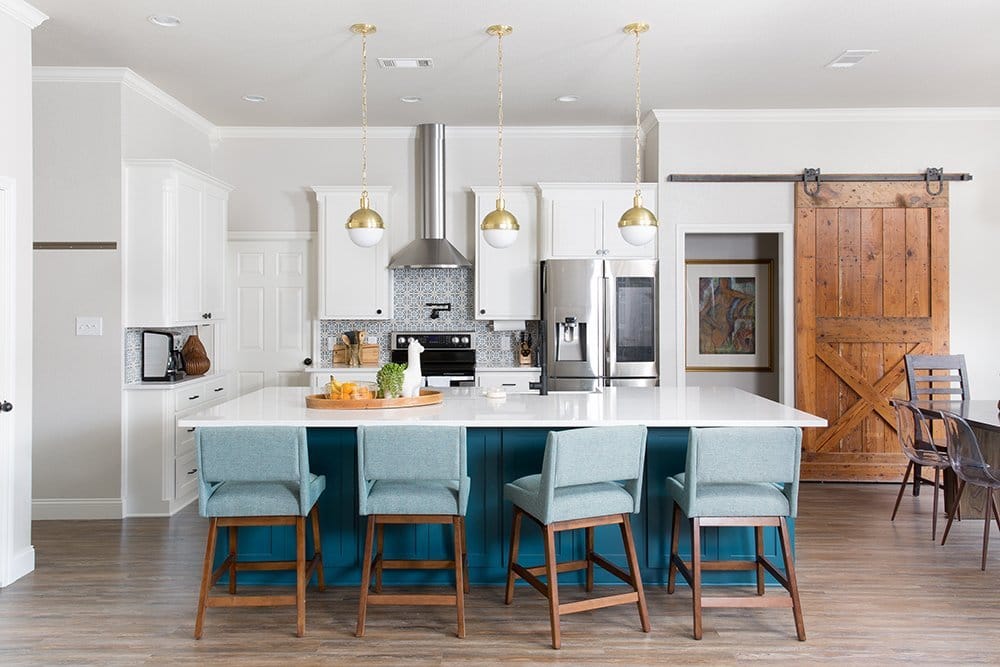 Don't Have Space to Go Out? Go Up.
See allllll that empty space above the upper cabinets? That's GOLD for storage and organization, people! If possible, extend your cabinetry all the way up to the ceiling. You'll never regret creating extra storage space. (Yes, you might need a stepladder to access it, but that's where you store the stuff you only use once per year. Or where you hide your candy stash from the kids, wink.)
If a complete cabinetry re-do isn't in the cards, a row of matching baskets or lidded storage boxes can give you a ton of extra space up high to store and organize your stuff. When you don't have room in your kitchen's footprint to expand outwards, find opportunities to use the height of the room to your advantage.
---
DOES YOUR HOME REFLECT THE TRUE YOU?
Take our fun quiz to discover your true design style – and get a personalized, shoppable style board curated by Lesley to help create a kickass home you love.