How to Organize a Living Room
How to organize a living room
If there's one thing I know about how to organize a living room, it's this: the less stuff you have, the easier it is to keep it organized!
As you can probably tell, I'm a bit of a minimalist. I'm intentional about only keeping things that I use and love and creating a home for each of those things, which makes keeping things tidy and organized pretty easy. But while I personally am a minimalist…my two kids and husband are not.
So how do we keep our kid-friendly living room functioning as an organized, grown-up space, and hide all their crap?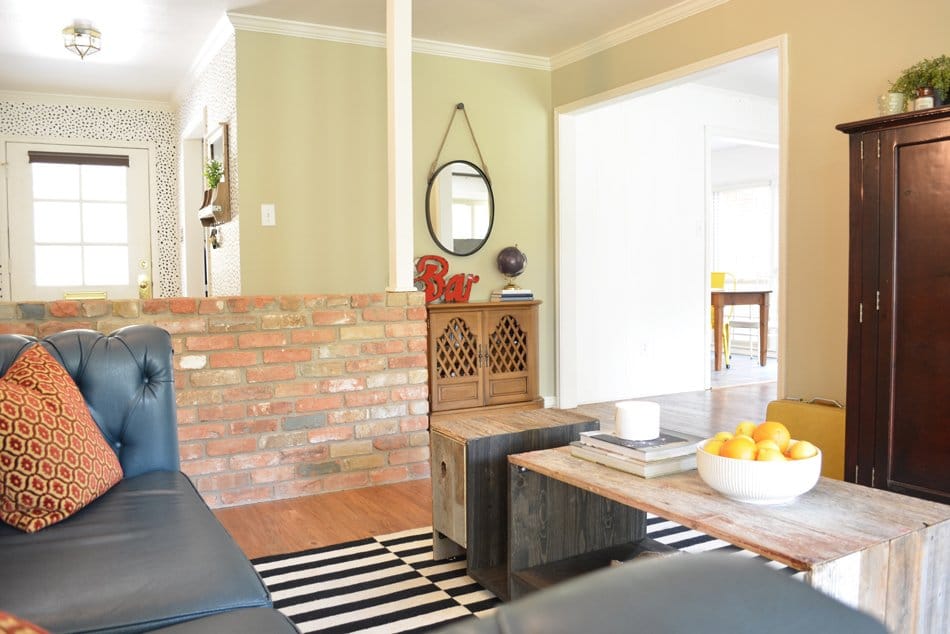 Utilize allll the closed storage.
Open shelving? Seriously, it can go to hell. I ain't got time to keep open shelving organized! I LOVE our vintage TV cabinet (pictured above on the right) for storage. Not only do we conceal our TV in there, we've got 3 shelves for bins and baskets of toys, books, and DVDs. I love being able to close the doors and make all the things disappear after the kids go to bed.
Choose a coffee table with hidden storage.
No glass-topped tables for this girl. We chose a coffee table with a storage drawer and an open shelf. Shhh…for the photos we styled the shelf and kept it pretty open, but usually we keep several soft-sided storage bins down there for blankets and toys.
I love a coffee table with drawers, shelves, or even a lift-off top. If you're going to need a place to rest your feet anyway, you might as well make it work for you! Here are a few ideas of coffee tables with storage.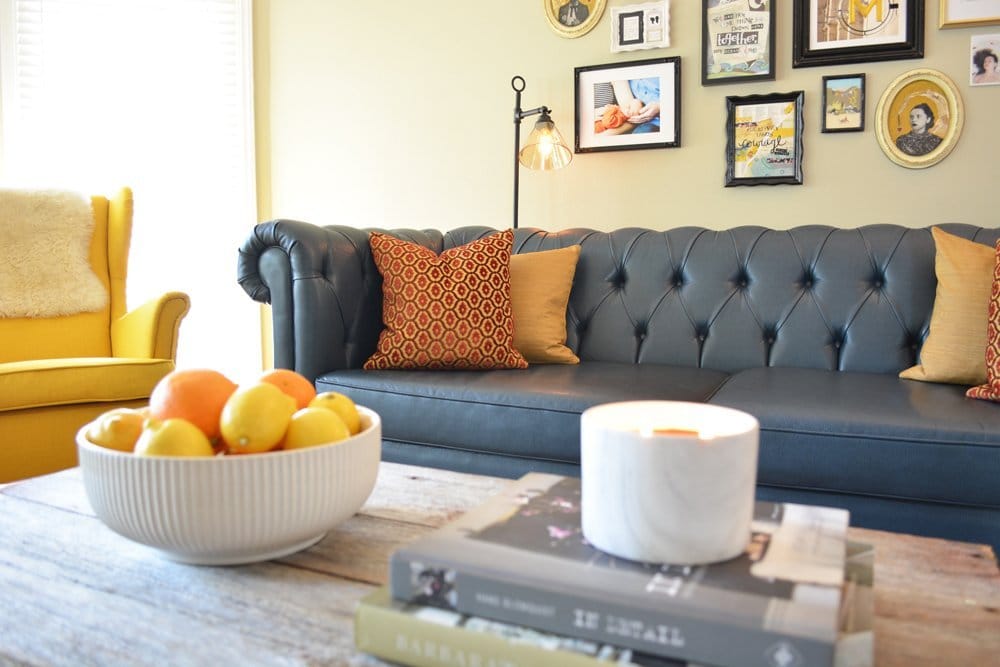 Choose decorative items thoughtfully.
A bowl? It's pretty AND it can hold things. A stack of books? Looks awesome AND I can read them! Pare down to only your absolute favorite decorative items, and give them the attention they deserve.
Styling tip: look for accessories that are at least as big as your head. Weird rule, but it works! Accessories and decor items smaller than your noggin tend to look cluttered quickly.
I've got a cheat sheet with 7 other styling secrets to help your living room look totally awesome…grab it here.
Organize your walls, too.
Oh, you thought it was just tabletops and floors that could be attacked by clutter? It's easy for walls to look untidy too. If you have several smaller frames hanging haphazardly, consider grouping them to create a gallery wall. Leave some breathing room around your gallery wall decor so your eye has a place to rest.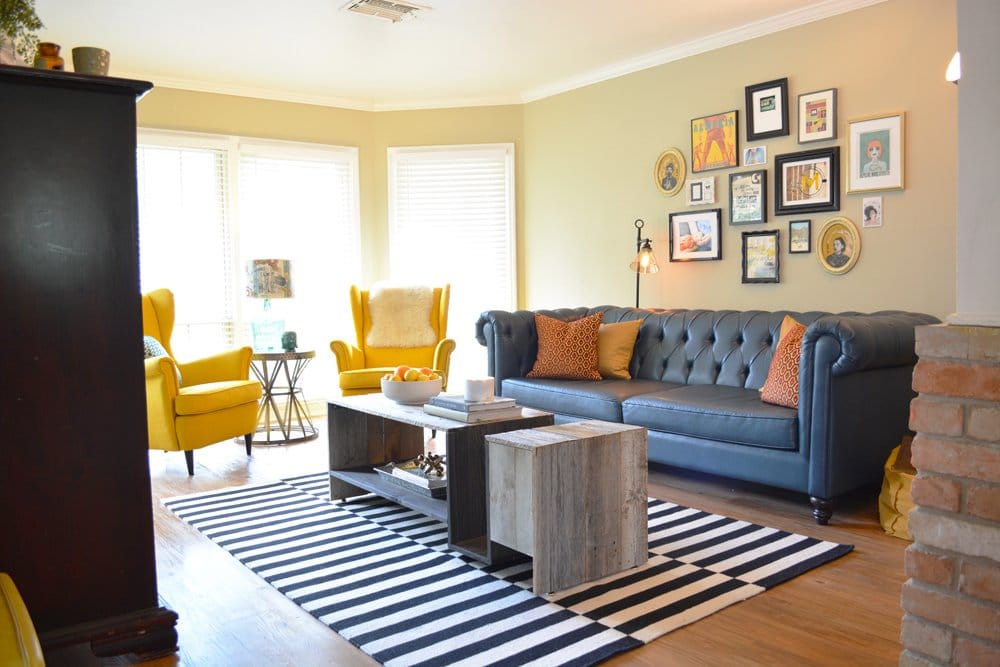 Ruthlessly declutter – and create a home for what's left.
It's easier said than done, but I promise you, letting go of excess will feel like such a relief! We often hold on to things because of fear (what if I need this again?) or attachment (but this was from my late grandmother!), but if you don't love or use an item, it's not worthy of taking up space.
You'll be amazed at how good it feels to live in tidy, uncluttered, organized home. The biggest hurdle in how to organize a living room is not actually organizing – it's letting go of excess. When you keep only what you use and love and everything has a home it belongs in, it's much easier to get – and to stay – organized.
---
DOES YOUR HOME REFLECT THE TRUE YOU?
Take our fun quiz to discover your true design style – and get a personalized, shoppable style board curated by Lesley to help create a kickass home you love.