Room Feeling Unfinished? Try This
Picture this. You have invested in furniture, painted your walls, spent money, spent time, and did your absolute best to pull your project together. And somehow it still kind of…sucks. (Whomp whomp.) Has this ever happened to you? Do you currently have a room feeling unfinished in your home?
It's not all bad, but it's just not finished. Something is missing and it just doesn't feel like you can sit back, put your feet up, and truly feel relaxed in your space. Why is that?
Well, just like an outfit needs awesome jewelry, a room needs thoughtful finishing touches to make it feel complete. If your room is feeling unfinished, I've got five things for you to try. Here's how you can dress it up and turn it into a space you love.
Give Your Windows Some Wow-Factor
My number one go-to in an unfinished room is windows. If you've neglected them, adding window treatments will instantly dress up the space, and really take it to the next level. And there are so many options out there.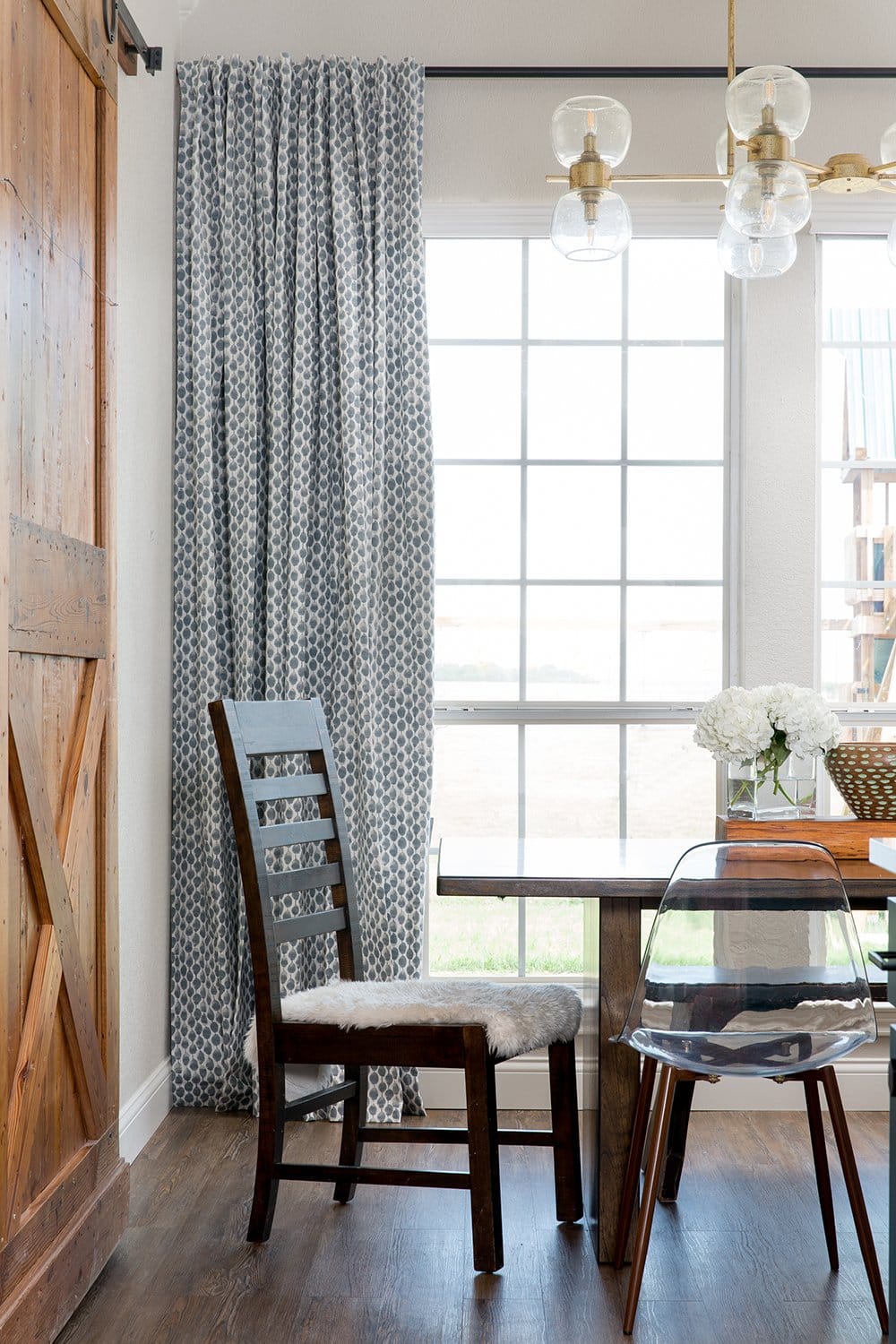 Whether you have full-length curtain panels, relaxed Roman shades, or even some bamboo shades for added texture, it will make your windows pop. And once your windows pop, you'll be amazed at how quickly your room starts to come together.
Give Your Floors a Little Flare
Sometimes a rug (or two) is all it takes to finish a space. A perfectly sized area rug can add great texture and warmth to a room. And it can also be fun to layer your rugs for additional character and flare.
Rugs can do so many things to breathe life into a room feeling unfinished. They give your furniture a place to live. They help to define and visually anchor the space. And they create zones within an open concept design, which can sometimes be tricky. Best of all, they add color, softness, texture, and personality.
Shop my favorite area rugs right here.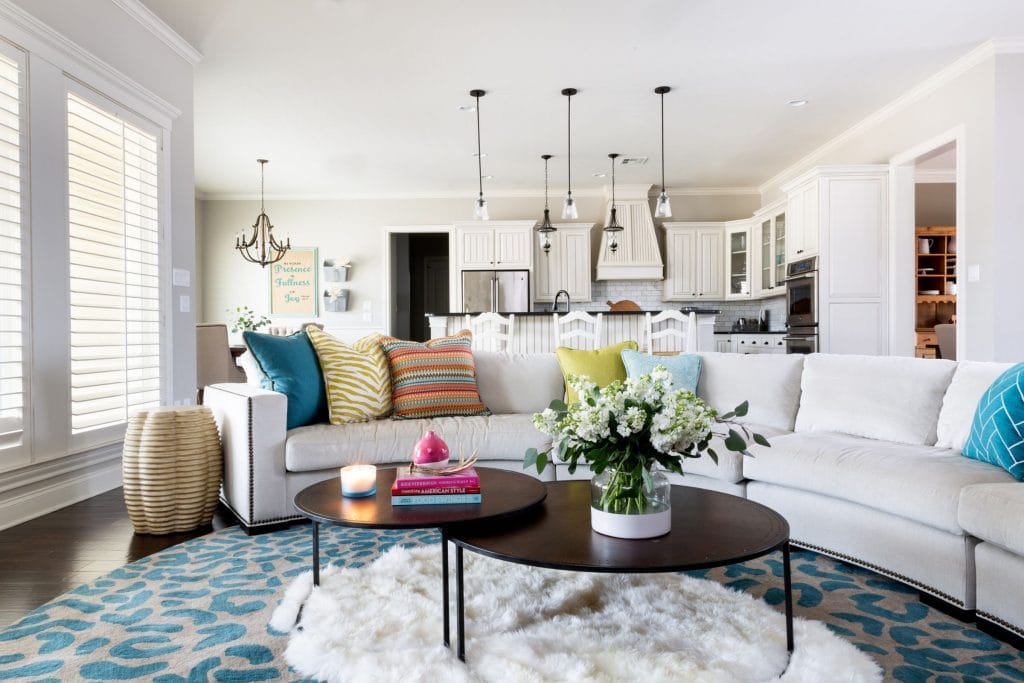 Give Your Couch Some Character
If you've addressed your windows and floors and something is still missing, try accent pillows. Most sofas will come with a couple of pillows, but they are likely made of the same material and often disappear into the fabric. Adding a few more in different colors, patterns and textures can really make a difference.
This is an awesome area to infuse some color and personality in your space to make it yours. Whether you choose to go the custom designer route or snag a few pillows from your favorite big-box store (more on that here), you'll be impressed with how quickly they can transform your room.
Give Your Lighting a Little Luster
"Okay, Lesley – I bought the curtains, rug, and pillows and something still isn't right. What now?" It's possible you need to adjust the lighting in your space. Every room needs overhead lighting, but most spaces can benefit from additional accent lighting that is a bit softer and less aggressive.
Most of you know by now that I freakin' LOVE lamps (see an entire post on lighting here). I love bringing the lighting of a room to eye level. I love choosing funky and interesting lamps that speak to personal style. The possibilities are endless. And the ambiance good lighting adds to a room is the secret sauce to a great space.
Give Your Project Some Pizazz
I've said it before. Every great outfit needs the right jewelry, and every truly great project needs those last finishing touches – the accessories. I'm not talking tons of tchotchkes that will clutter your space. But rather, a few well-placed large accessories. And you don't have to break the bank doing this, either.
What do I mean by large? Look for items the size of your head – stacks of thick juicy books, decorative boxes, fancy bowls and vases, things with substance and style. You can sprinkle in a few smaller items too, but your larger accessories should be the heroes in your space that give your room a designer look.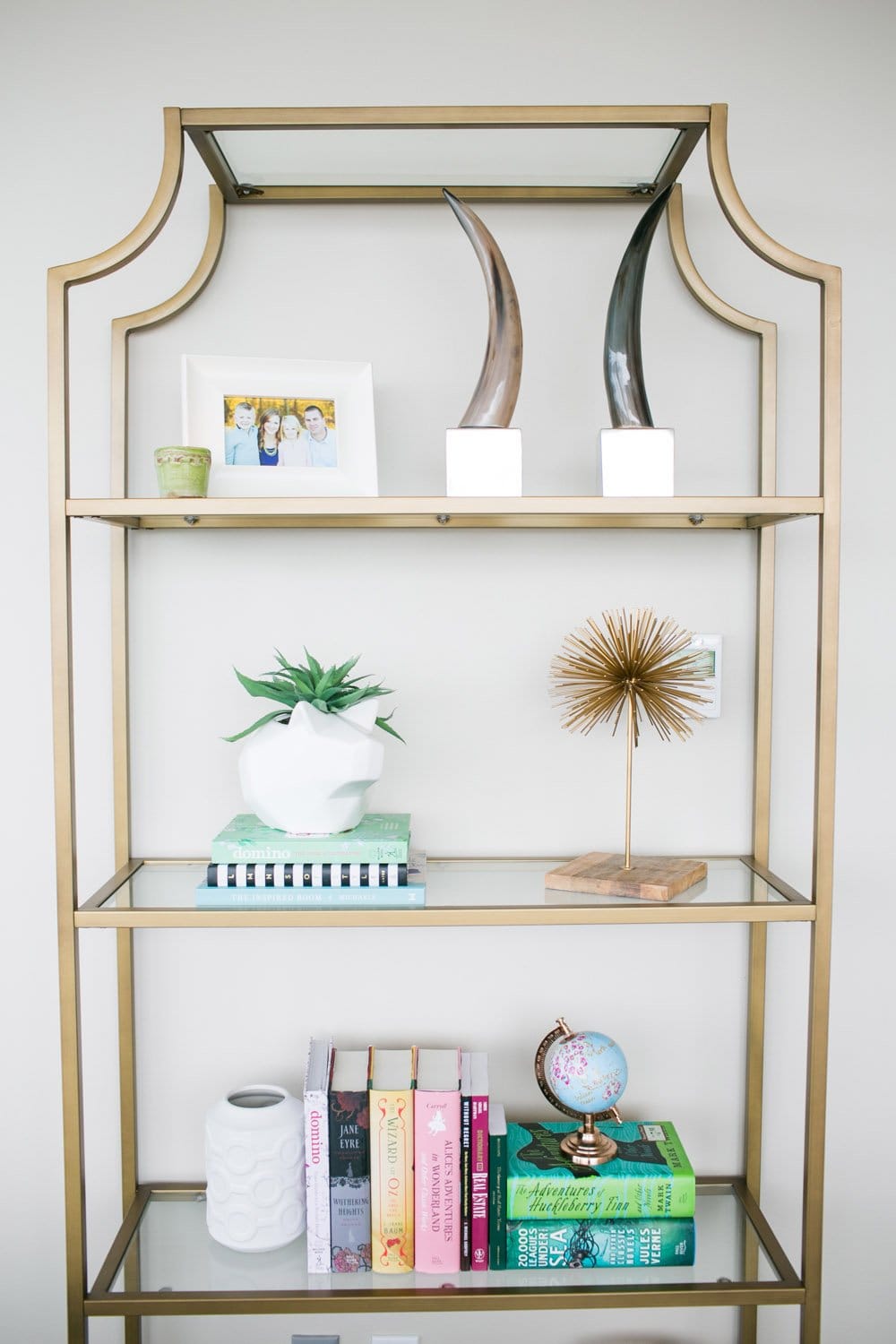 Room Feeling Unfinished?
Let's Recap…
There are five things to try that can really help complete your space – window treatments, area rugs, accent pillows, great lighting, and large-scale accessories. Whether you decide to do one of these or all five – you'll be that much closer to enjoying a space you love. You've got this!
I know it can be overwhelming to finish a project and make all these decisions on your own, which is why I'd love to help. If you're feeling stuck, give me a call, and let's finish your project together.