The Best Design Advice for DIY-ers
The best design advice for DIY-ers
It's a strange time in the world right now – we're all staying home in a much-needed effort to stop the spread of COVID-19. "Normal" life is on pause for a while, and as the working mom of kids who are suddenly at home full-time (!) I am living through this incredibly challenging season right alongside you. But you know what?
I think it's an awesome blessing. Because being at home means you can really WORK on your home, unapologetically! I mean, what else are you going to do?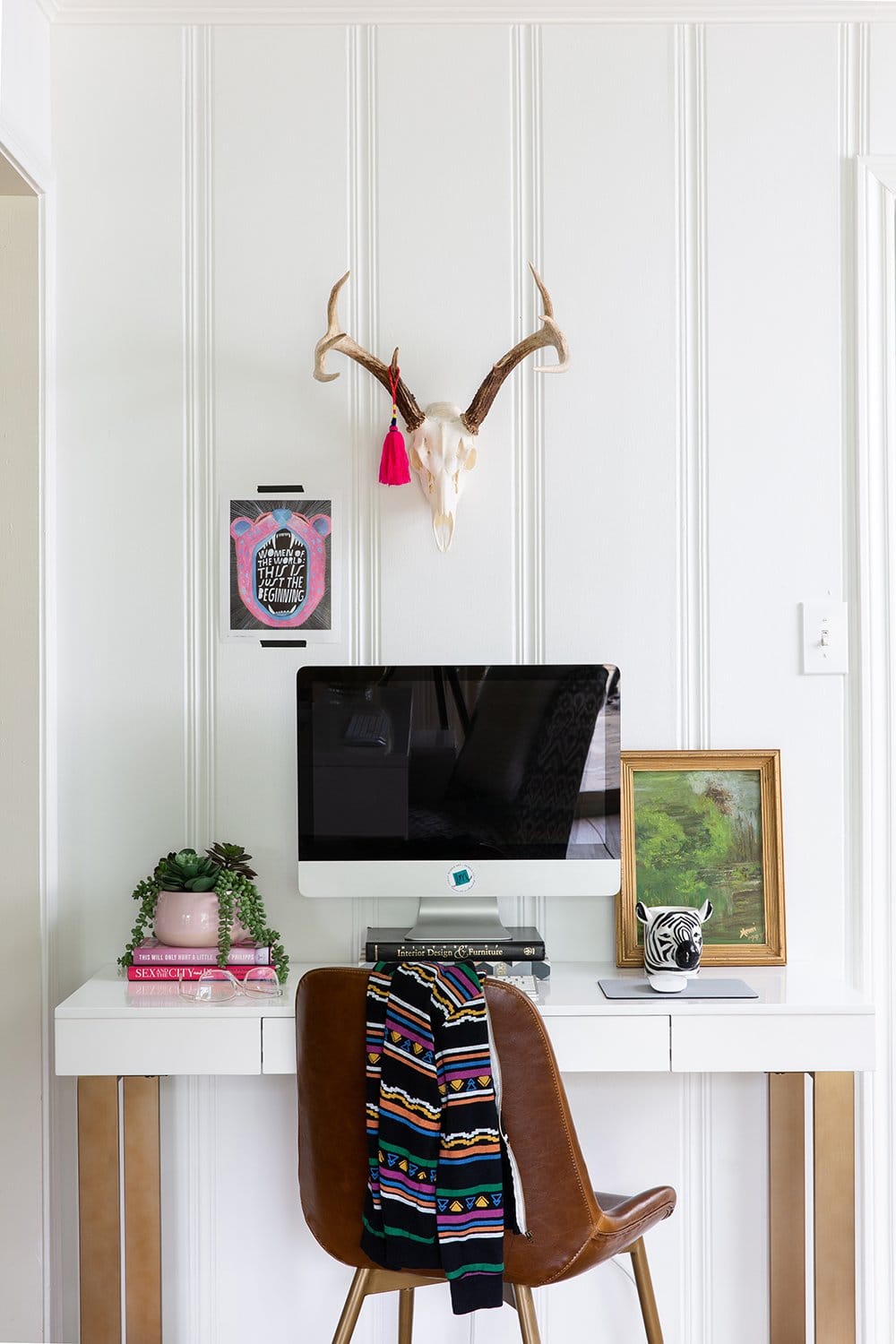 This is an awesome time to tackle DIY projects around the house (or call a design professional for a virtual consultation) and I want to share with you the best design advice I have for DIY-ers:
Trust your gut when decorating.
Confidence is key, baby. And you're probably more capable of tackling that wallpaper installation project or choosing a new sofa than you think.
You know that little "nudge" you get sometimes? That little feeling that tells you when something feels right (even if you can't explain it) or wrong (even if you can't explain it)? THAT is the magic stuff when it comes to interior design. For me, it's a feeling of peaceful excitement when I know I've made the right decision, and also this little bit of uneasiness when something isn't quite right.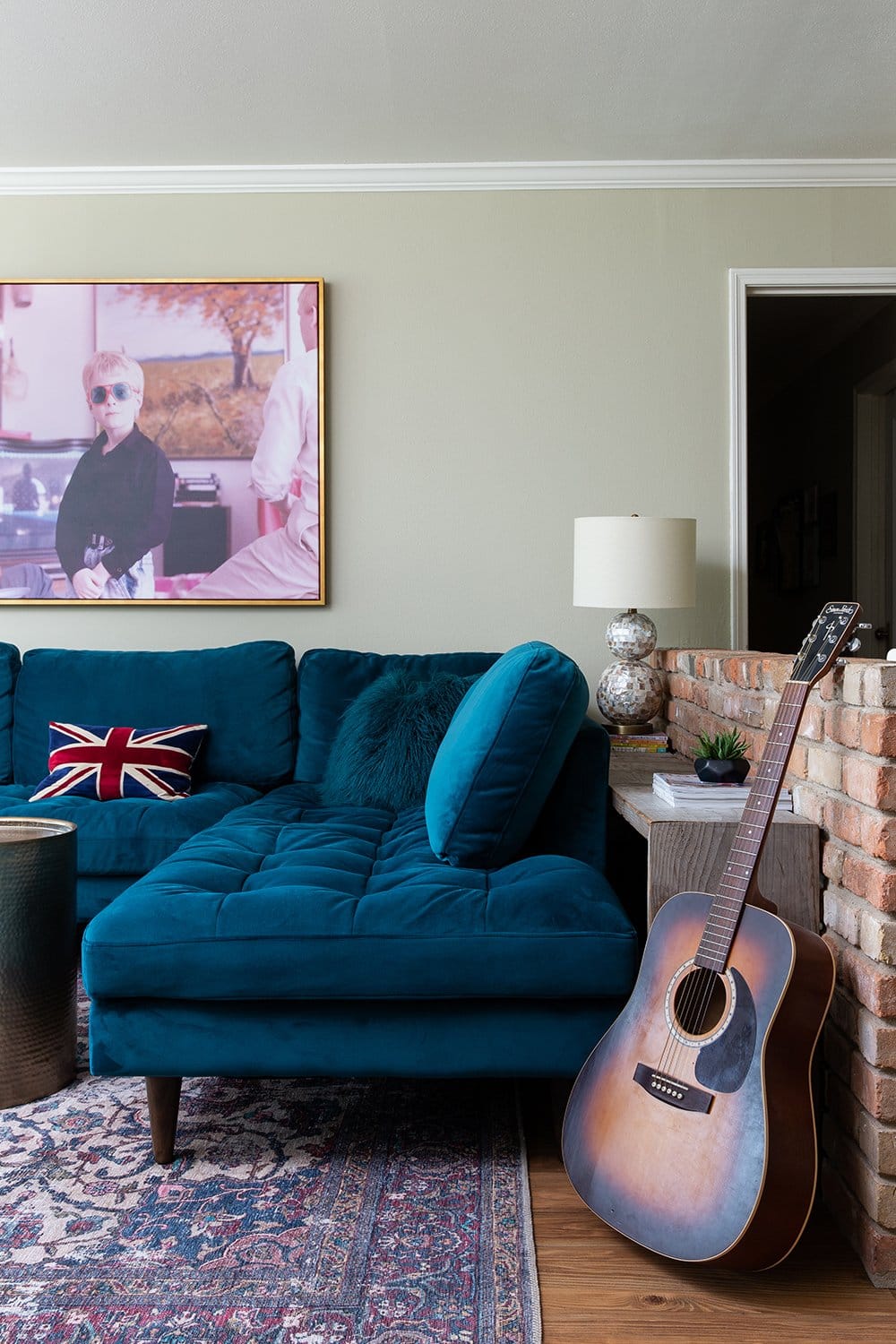 The best design advice for DIY-ers isn't really design advice at all. It's all about listening to your intuition, and saying yes when you get that peaceful excited feeling (even if you're not sure why!) and saying no when something feels inexplicably "off".
I'm a big believer that "useful and beautiful are all you need" at home. It's kind of along the same lines as Marie Kondo urging us to tune into what sparks joy. For me, I only want things that are useful (like the new tortilla warmer that just arrived from Amazon) or beautiful (like the set of two paintings my kids made that are framed in my entryway) or both (my teal sofa!).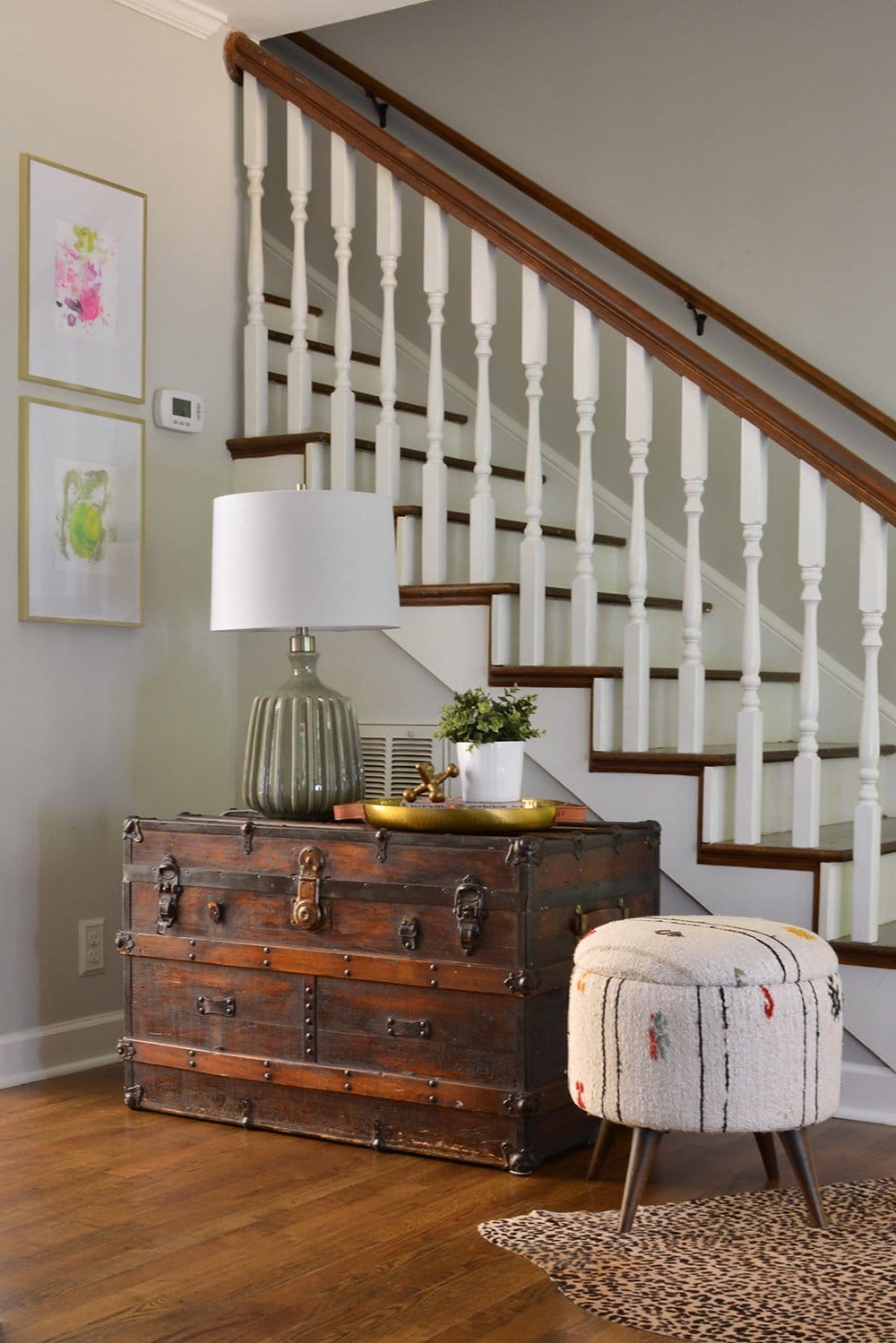 If this idea of listening to your intuition (aka. trusting your gut) is new to you, it might take time before you're able to tune into those feelings that can help guide your design decision-making. And that's okay! My motto is "helping people bust out of a boring home" and I want to help you bust out of boring, regardless of what that looks like. If you'd like to book a complimentary call with me to learn how we work and discover the best (virtual!) design package for you, I'm still available during social distancing. You can schedule a call right here.