Tired Of Your Gallery Wall? Try This Instead.
Here's a fresh idea for your walls.
Tired of your gallery wall? If you've been staring at the same bunch of photo frames for a long time you might be itching for a change. (I still love a good gallery wall though – here's one from my old home in Texas, and our new house in Atlanta.)
If swapping out a couple of pieces of art on your gallery wall doesn't feel like enough of a change, try this instead.
Go big.
Yup, go the complete opposite direction! Instead of multiple small images, start fresh with one GIANT piece of art. I know – it can feel scary committing to just one giant image! But the visual impact and cool-factor are undeniable.
See? Here's the same room with its previous gallery wall: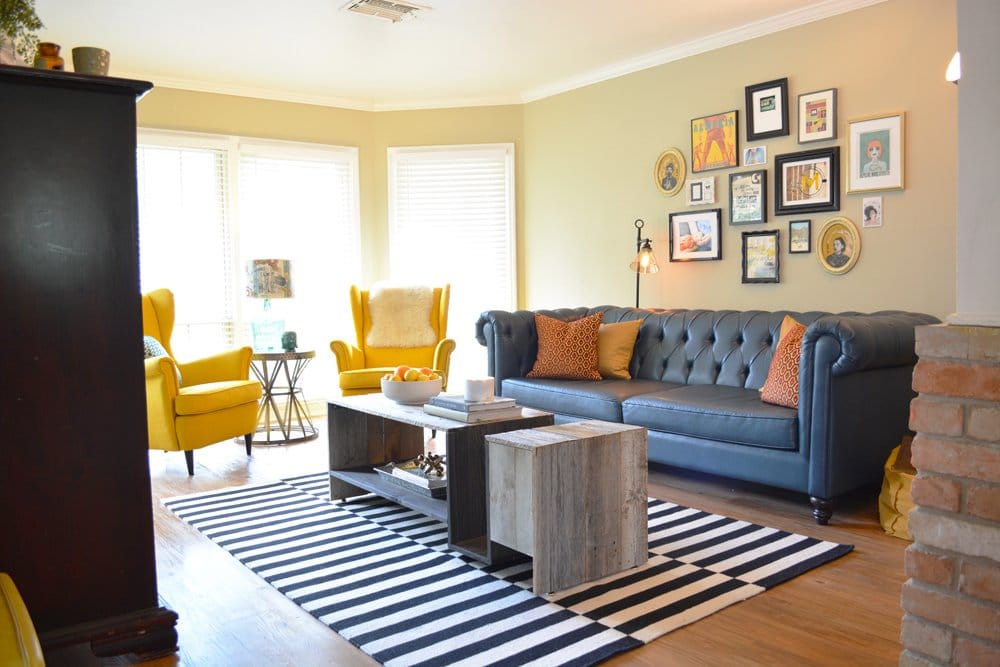 Maybe your statement piece is a vintage family photo that you have blown up to 40″x60″ (like mine above – it's a photo of my husband when he was a kid!). Or perhaps it's one large statement artwork, or even a macrame wall hanging.
It takes a little courage to commit to just one thing on your wall, but I say, go big or go home! If you're growing tired of your gallery wall, try replacing it with one statement piece of art instead.