3 Simple Ways to Upgrade Your Home Office
Is your home office feeling a little stale and blah these days? As someone who has worked from home for the better part of six years, having a kickass workspace is a non-negotiable in my life. I'm a firm believer that having a functional space that you love does wonders for productivity. So this week, I'm sharing three simple ways to upgrade your home office that are quick, easy, and affordable. It's time to treat yo'self and make your home office the oasis you deserve!
Tip #1: Treat Yo'self to a Ring Light
Since working from home usually means virtual meetings via Zoom (and sometimes on-camera podcasts), I highly recommend a ring light. It's basically a quick fix for those baggy saggy eyes and a way to instantly look healthier, brighter, and better on camera. It's a no-brainer.
Ring lights are inexpensive, usually plug-and-play, and some even come with cool features like color tinting and adjustable lighting. Mine makes me feel fancy. And that's what these simple ways to upgrade your home office are all about. You deserve to feel awesome in your workspace, so go buy a ring light. You'll thank me later.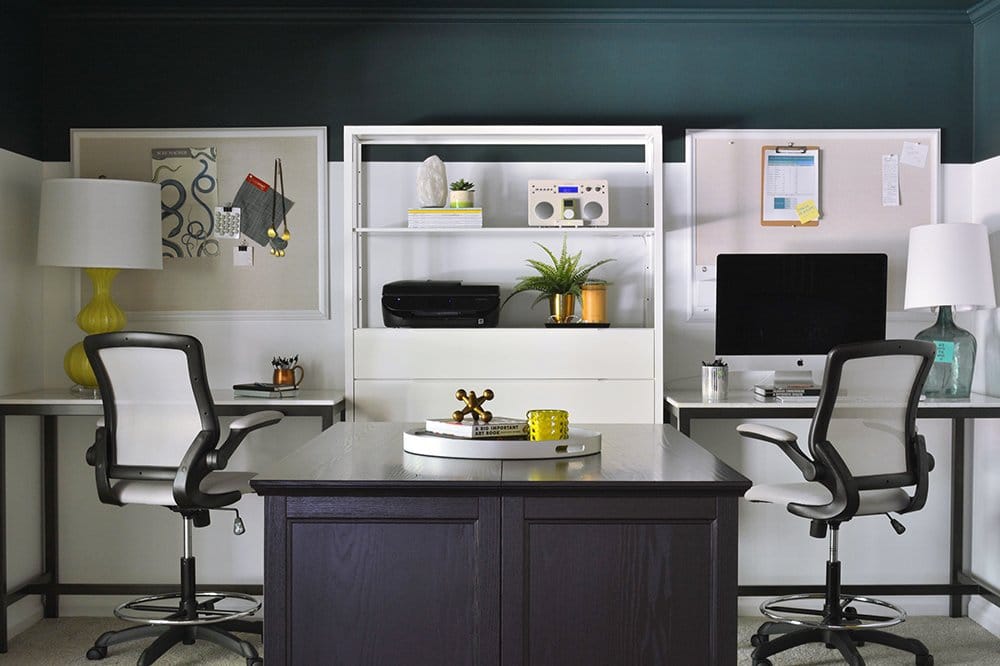 Tip #2: Treat Yo'self to a Stereo
Playing music while I work is my jam. I have Pandora radio going all day long in my home office and it really helps me vibe my way through my to-do list. A good stereo is a great investment because nothing beats great music with quality sound.
These days, stereos are pretty cheap, so you should be able to find something great without breaking the bank. Mine – hilariously – is from 2007, but I still love it. (I love the look and sound of Tivoli stereos.) Buying a stereo that will give you the sound quality you deserve (the kind your computer or laptop speakers can't give you) is a seriously simple way to upgrade your home office.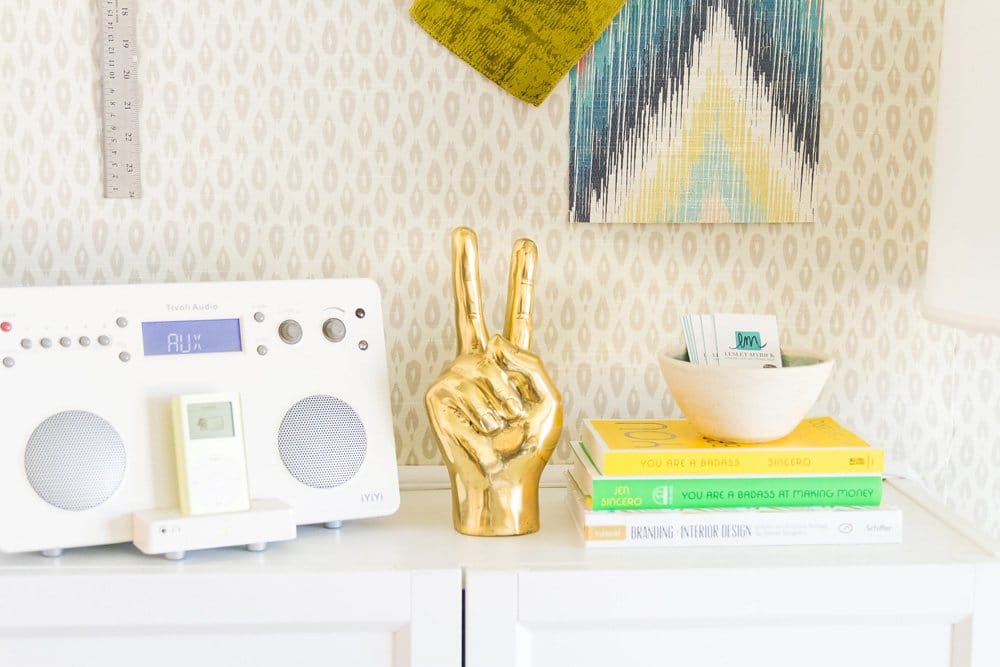 Tip #3: Treat Yo'self to Aromatherapy
I believe in designing spaces that appeal to all the senses. Think about walking into a store you love – Anthropologie for example. The second you enter, you're transported to another place. The atmosphere is on point and you enjoy your shopping experience that much more.
Your workspace is no different. Give yourself the gift of walking into your office and feeling like you're in your happy place. Fill that room with all the smell goods – candles, diffusers, fresh flowers – whatever floats your boat, so that the minute you enter you're like "hell yes, let's do this."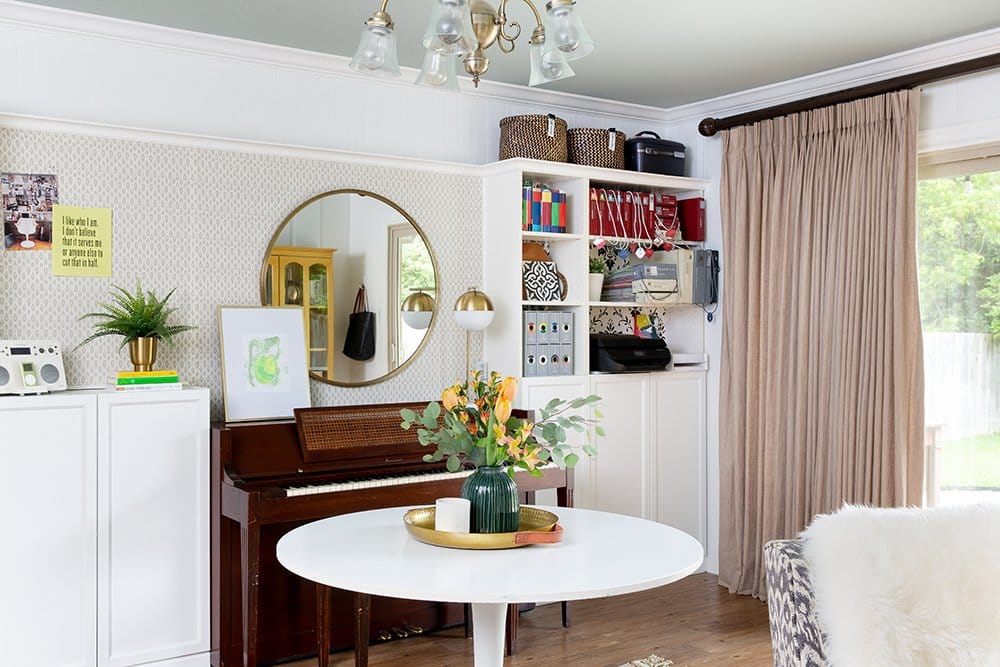 Now, these three simple ways to upgrade your home office are offered under the assumption that you already have a workspace that you love. If you're not quite there, be sure to check out my recent post What to Splurge (and What to Save) on in a Home Office. Once you have that go-to spot, these treat yo'self tips will be the cherries on top.
The funny thing about offices is, sure you need to pick paint and furniture, but the most critical elements are the ones that create an environment and atmosphere that supports you. I think that's why home offices are on my shortlist of favorite spaces to design, and I'd love to help you create yours. Give me a call and let's work together.