5 Ways to Bust Out of Boring
5 Ways to Bust Out of Boring
It's so easy to feel stuck and stagnant when it comes to your home. When you've lived in the same space with the same furnishings and decor for a while, it kinda feels like you develop blinders. A grey sofa is all you've ever known – how on earth can you make a bold change that makes sense? You're dying for something different, but feel like you just don't know where – or how – so start.
These are my 5 favorite ways to help my clients bust out of boring and create kickass homes they love.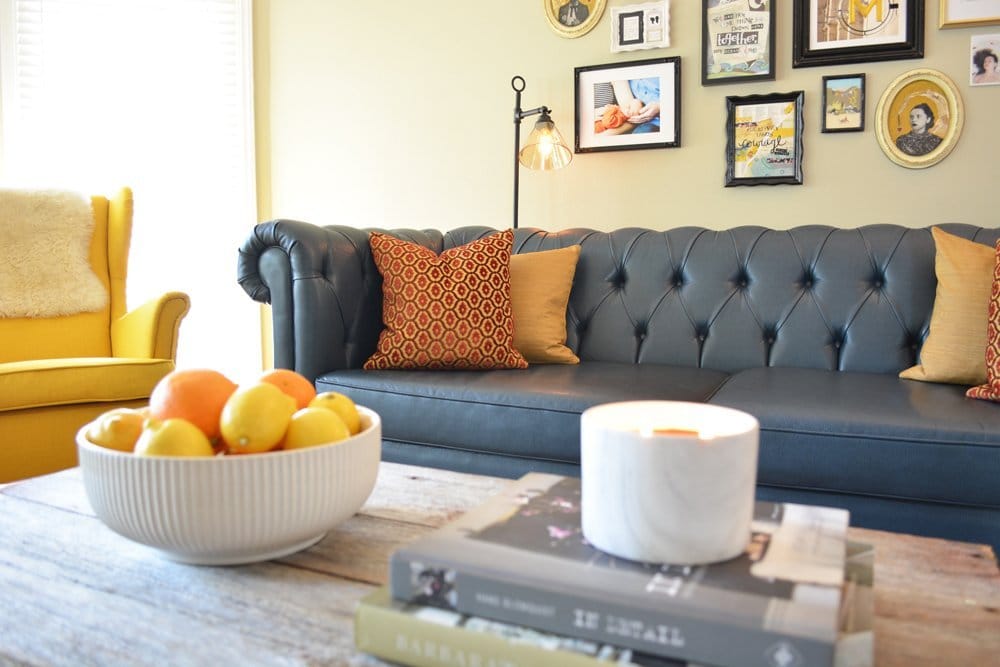 Invest in a bold, jewel-toned sofa.
Grey sofas, you can suck it. I know I don't shut up about how much I love bold sofas, but that's because I REALLY LOVE BOLD SOFAS. A colorful sofa says you're confident, badass, and you're totally not messing around. It takes some balls to go bold, but I know you've got it in you and it's dying to get out.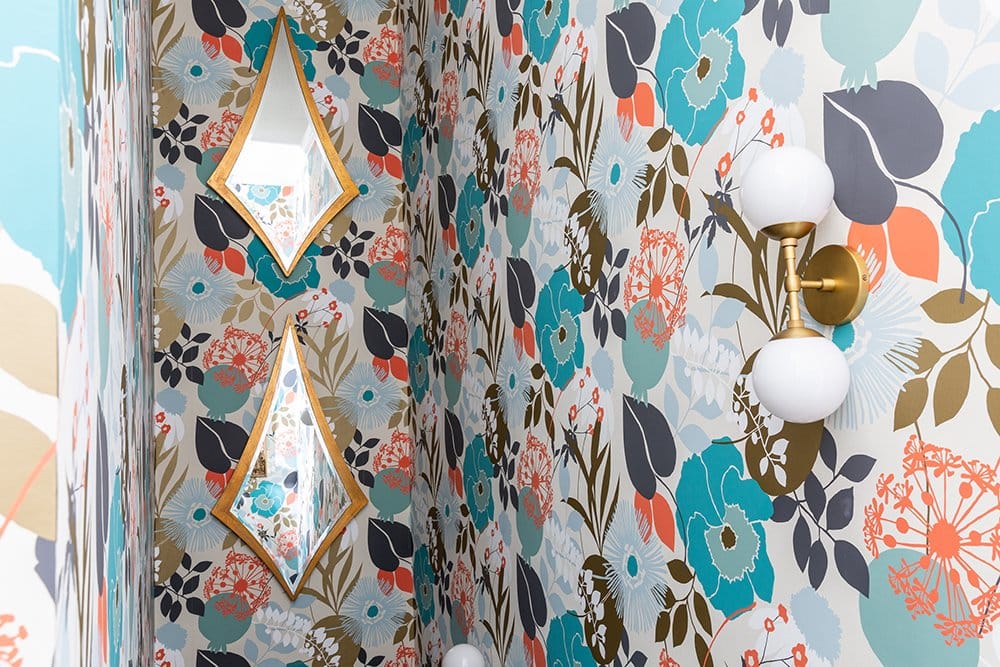 Splash out with a kickass wallpaper.
Stuck with a boring stairwell? NOT ANYMORE. I love the unexpected surprise of turning the corner and seeing a dynamic explosion of color and pattern while you walk down the stairs in the morning. The awesome thing about wallpapering a stairwell is that it's something fun to experience for a moment, but you won't spend all day in that space. An entire living room wallpapered like this would be too much, but it's just right in a transition space like a staircase or hallway.
Get rid of boring stuff.
Sometimes it's about taking away, not adding. Imagine looking at your home with fresh eyes, like you're seeing it for the first time. It's amazing what we get used to when seeing it day in and day out.
It's time to upgrade your hand-me-downs, leftovers, and uninspiring crap. You shouldn't be mentally cursing your beat-up coffee table every time you walk past the living room. Life is too short to hate your home and settle for sub-par. Having less is better than more of the wrong stuff.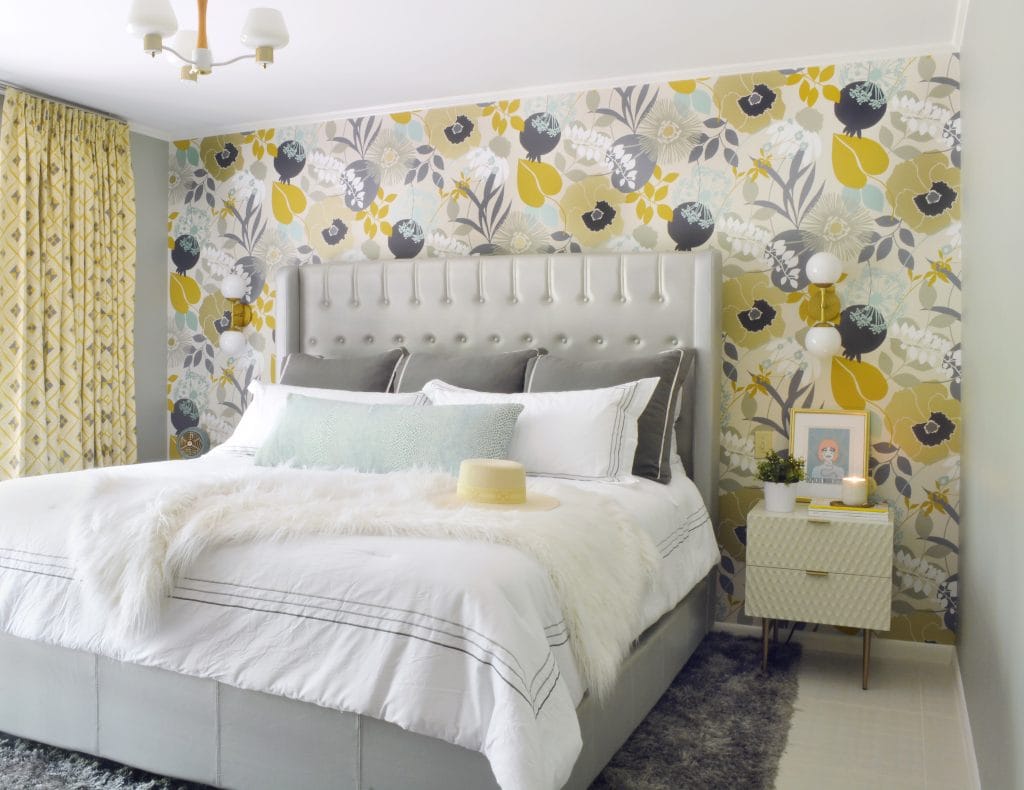 Rock out your window treatments.
Window treatments – curtains, blinds, valances, and shutters – are so often overlooked when decorating a room. It's amazing what a great pair of drapes can do to help your room bust out of boring! Custom window treatments are worth every penny and make all the difference. I love a little pattern on the window, but if you prefer plain curtains, I like to dress 'em up with some trim on the leading edge or a contrasting color band on the bottom. No basic windows here, baby.
Embrace your heritage.
I'm Canadian with British parents living in the United States. Nothing is more unique to you than telling the story of where you're from and how that has shaped you now. For some reason, nobody in Texas or Georgia understands my love for the Union Jack. Whatever. It's me, it's awesome, and it's a mega conversation-starter.
You might not feel unique, but trust me – you are. You have a story and quirks and passions and interests that need to be made known in your home!
Learning to bust out of boring takes time and practice. It's not about following a set of design rules – it's about creating your own rules.
---
WHAT'S YOUR TRUE DESIGN STYLE?
We know you're not just modern or traditional – you're way more stylish and interesting than that! So what's your true design style? Take our fun quiz to learn what your true design style is (and get a shoppable style board to help create a kickass home you love!)