What to Ask an Interior Designer When You Hire Them
Ready to hire an interior designer
for your new build, home remodel, or decorating refresh? Partnering with a designer who aligns with your needs, working style, and planned investment amount is essential for an awesome outcome. When starting a full-service interior design project, we begin the process by asking the potential client a few questions about their project, which is followed by a complimentary consultation call to dive deeper. On that consultation call, here's what to ask an interior designer when you hire them to ensure that your project is the right fit for them – and that their firm is the right fit for you, too.
What to ask an interior designer
1. How do you decide which projects are a a good fit for your firm?
There's more to hiring an interior designer than just making sure that they check the boxes on your list. The relationship between a designer and client gets intimate; after all, we become deeply involved with your personal space, finances, and family.
A great fit is incredibly important, and all parties being aligned with the project investment amount, timeline, working style, and individual personalities is essential.
2. How involved am I expected to be?
Most of our clients come to us as the trusted experts to handle all the details from start to finish, which is what our turnkey Design Comprehensive service ensures. We ask for your timely feedback and clear communication with all decision-makers throughout the project, but you've hired us to create a stellar design plan and for that reason, your involvment is minimal!
However, some clients hire us becuase while design isn't in their wheelhouse (in fact, it's tedious and stressful), they're happy to work from our complete design plan and handle the ordering and implementation. Other clients just need some targeted, expert design suggestions to kickstart their project on their own.
Knowing how your designer works – and how you like to work, too – helps you make the best decision.
(Here's more about our interior design services.)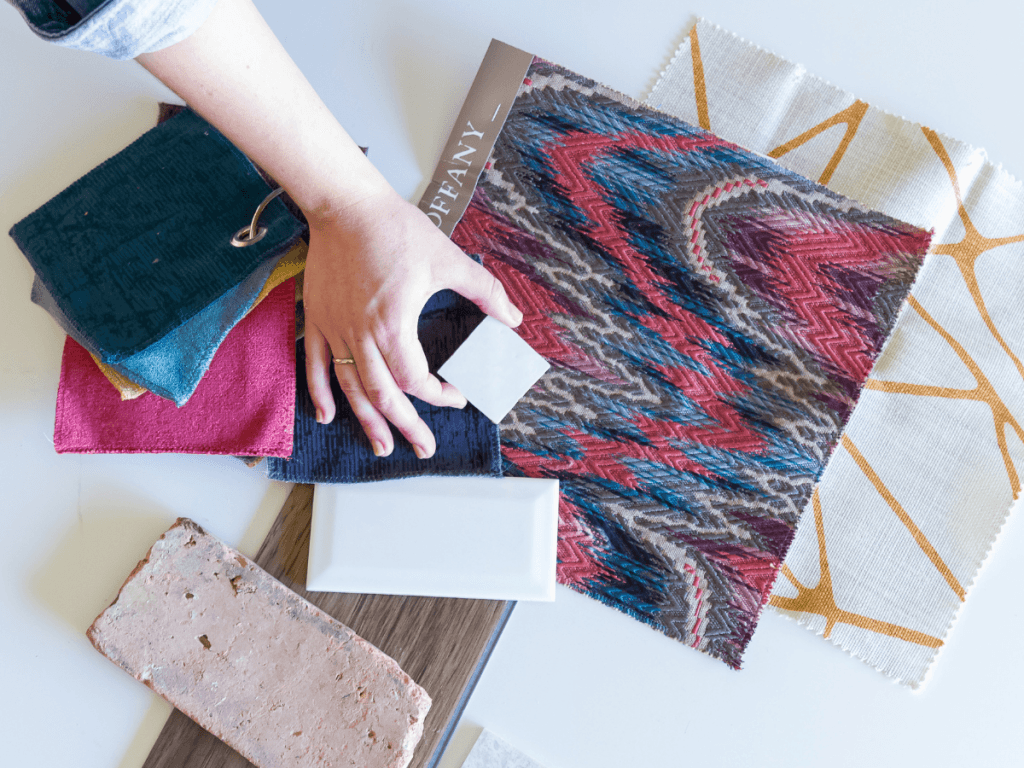 3. Can you work with my budget?
We totally can work with your planned investment, but understand that no one's design wishlist is ever within the amount they hoped to invest! Think of it this way: if you want a Mercedes but have a Kia budget, it's up to you to increase your investment amount to afford the Mercedes, or decide to make some compromises and stick with the Kia. Both cars will get you from point A to point B – and you get to decide which you want and which you can afford.
A clear picture of your planned investment at the start helps us create a design plan that meets your needs, desires, and financial goals. Put some time into coming up with a number before we start, even if you think you have "no idea". We'll talk you through what we can accomplish with your investment and you'll be thankful in the end that we nailed this down in the beginning.
Experience has shown us that it's important to talk about money early and often, and we provide a realistic project estimate to our clients right at the start to bring financial clarity from day one.
Other tips when you hire an interior designer:
Check their social media pages to see when they were last updated. A large social following or dozens of comments does isn't important when choosing an interior designer, but recent social media posts show that the designer is running an active, engaged business.
Read the interior designer's online reviews – with a grain of salt. An outlying one-star review doesn't necessarily mean that the designer isn't trustworthy (after all, there's always that one person you can never make happy!) but a pattern of negative reviews is worth paying attention to.
Ready to start your interior design project? Whether you're local to middle Georgia or live elsewhere in the US or Canada, we'd love to help you bust out of boring and create a kickass home you love. Please inquire to get started.