What to Look for When Buying a Sofa
A sofa is a big freakin' deal to invest in, and there's so much more to a sofa than meets the eye. Not all sofas are created equal, and what's on the inside matters as much – or even more – than what's on the outside. Here's what to look for when buying a new sofa.
A durable frame material
High-quality joinery
Sturdy springs
Firm filling
Genuine leather or performance fabric upholstery
---
Tip #1: Choose a durable frame material.
The best-of-the-best woods for sofa frames are kiln-dried hardwoods, like oak, beech, or ash. They're the most durable and built to last; they're also very expensive which is why a lot of manufacturers don't use them.
Some sofa frames are made of softer wood like pine, which aren't quite as tough as hardwoods. But if it comes down to a sofa with a particleboard frame or pine, choose the real wood every time. Particleboard, plastic, or metal is going to be uncomfortable and deteriorate quickly.
Tip #2: Know how the frame is joined together.
"Joinery" is a fancy word for how things are stuck together. Joinery in a sofa is where corners join up – sofa arms meeting frames or frames meeting legs. High-quality joinery matters, otherwise that sofa is going to end up in a broken heap.
Here are a few keywords to look for: wooden corner blocks, corner blocks glued and screwed, wooden dowels, double wooden dowels, or metal screws with brackets. These are high quality ways of joining corners together. You do not want a sofa, that is held together mainly with staples, nails, glue, love, and hope.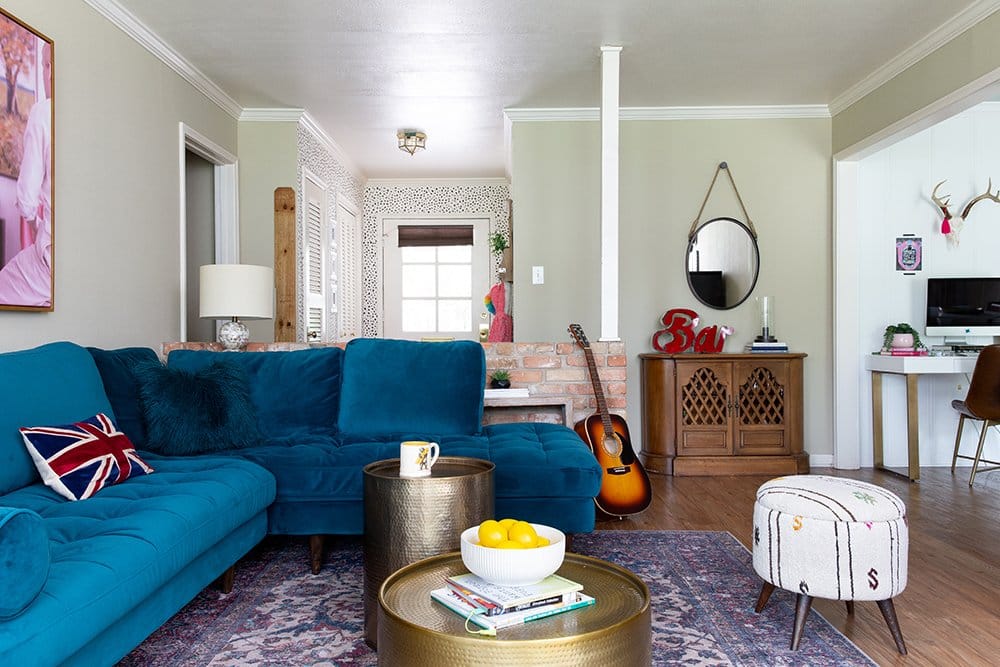 Tip #3: Invest in sturdy springs.
Springs! You know, the boingboing stuff in a sofa that keeps you from sagging into the middle of the couch? 8-way hand-tied springs are best – incredibly comfortable and incredibly well made. Each spring is tied in eight different places all around to make sure there is even distribution of weight and even bounciness on the sofa.
A less expensive option is called serpentine springs. Serpentine springs are pre-assembled springs that are linked together. Heavyweight serpentine springs are a good affordable option, but avoid lightweight serpentine springs – they aren't going to offer much support.
Tip #4: Choose a firm (but not too hard) filling.
Polyurethane foam is the most popular filling for sofa cushions, but not all foam is created equal. If the foam is too dense and hard it's uncomfortable, but if it's too soft it will deteriorate quickly.
Look for a firm foam cushion wrapped with polyester batting, or feathers – those will give the squishy softness you want, but the core of the cushion will be firm enough to hold up over time.
Think of a sofa cushion like a hamburger: a meaty middle (firm polyurethane foam) and a soft bun on the outside (polyester wrap). Solid middle, squishy outside!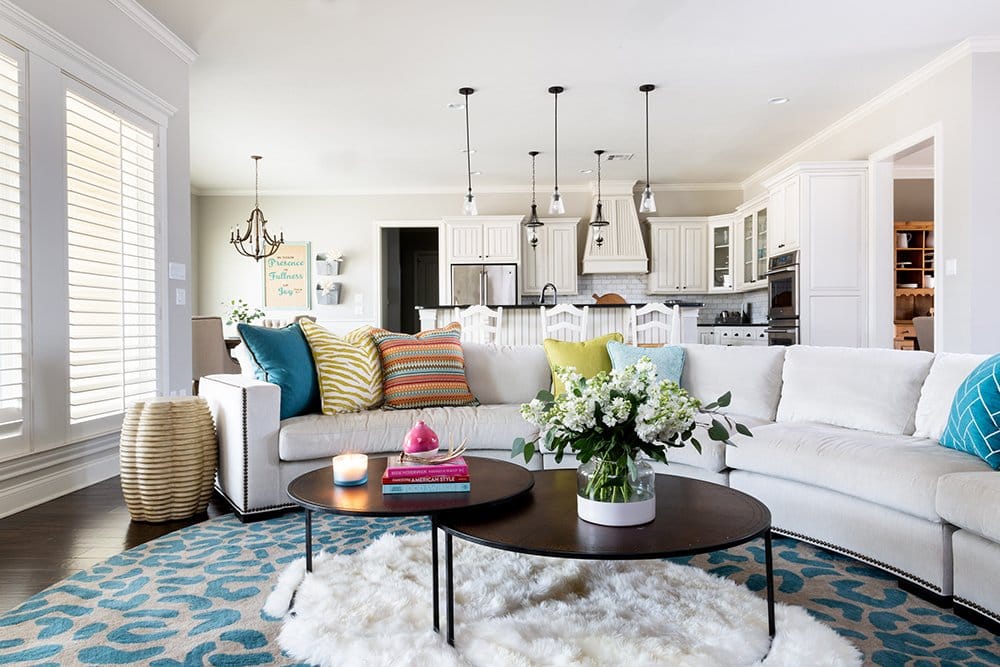 Tip #5: Leather and performance fabrics are the best.
The final thing to look for when buying a sofa is the upholstery material. You may have heard about the mistake I made buying a faux leather sofa – basically, the surface of the fabric deteriorated after only a few years and fell off in huge teal flakes.
My two favorite options for sofa upholstery (and what I typically recommend to my clients) are top grain leather and performance fabric.
Just because something says "leather" doesn't mean it's quality at all. Bicast leather is still technically leather, but it's basically vinyl and will behave as such. Genuine leather is worth the investment – it gets a beautiful patina over time and ages beautifully.
If you prefer a fabric sofa, performance fabric is absolutely worth the (modest) splurge. Performance fabric has stain-repellents woven right into the fibers to make cleaning up spills and splashes much more successful. It doesn't mean it's never going to get stained, but performance fabrics allow you more time to react and treat the stain before it sinks in.
Oh, and if you have pets? Velvet is great for cats, since they can't scratch the fabric like other woven materials.
Bonus tip: measure, measure, measure!
Before ordering a sofa, please measure carefully! Not only the sofa itself and how it's going to fit in your space (obviously), but also figure out if the sofa will fit through your front door and through any interior doors or passageways it'll need to get to its destination.
Find out if the legs or feet are removable (usually they are, but sometimes they're not) as this has a huge impact on how the sofa will maneuver through your home. If the legs aren't removable, you may end up bringing that sofa in through a picture window because it's too wide to fit down your hallway. (Not that that's ever happened to me…)
A few of my favorite sofas…
Shop a selection of sofas I love, at a variety of price points. (I love the mustard yellow one!) Now you know what to look for when buying a sofa online.