What's In My Styling Toolbox?
Every designer has their go-to styling kit – those must-have accessories to finish off a room and add the final decorative touches. So what's in my styling toolbox at Lesley Myrick Art + Design?
Here are the accessories that I use regularly to style a room for photography and finish it off beautifully.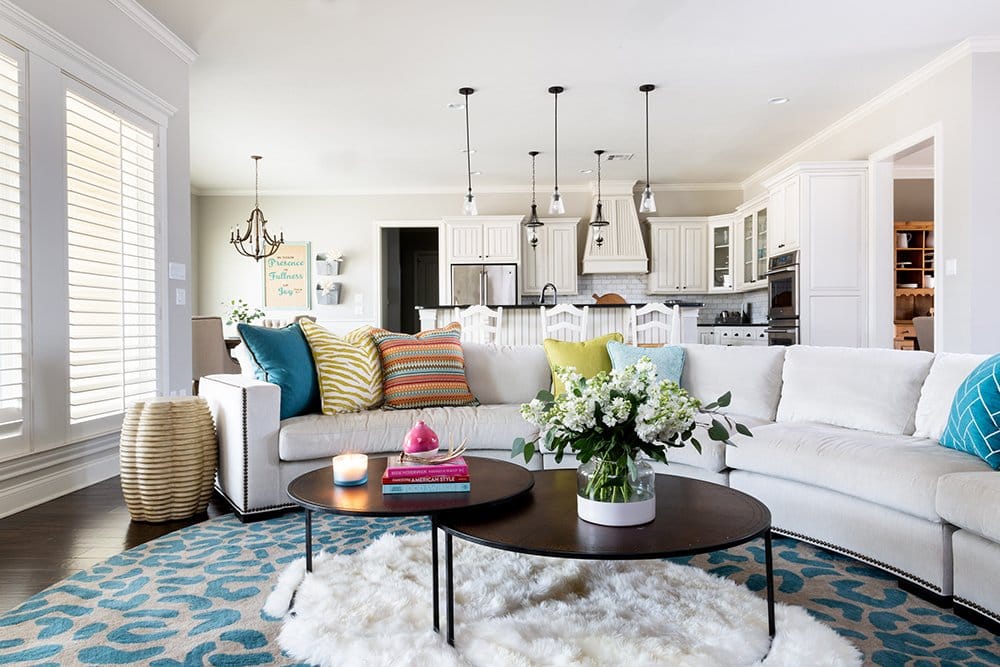 Fresh Flowers + Vases.
Girl, fresh flowers just can't be beat to make a room look amazing. I never want a floral arrangement to be a scene-stealer though. Flowers are there to complement the design and bring a natural, organic element – not be the center of attention. For a photo shoot I like a low, wide arrangement in a vase with cool texture or detail. And you've gotta have a little greenery sticking out.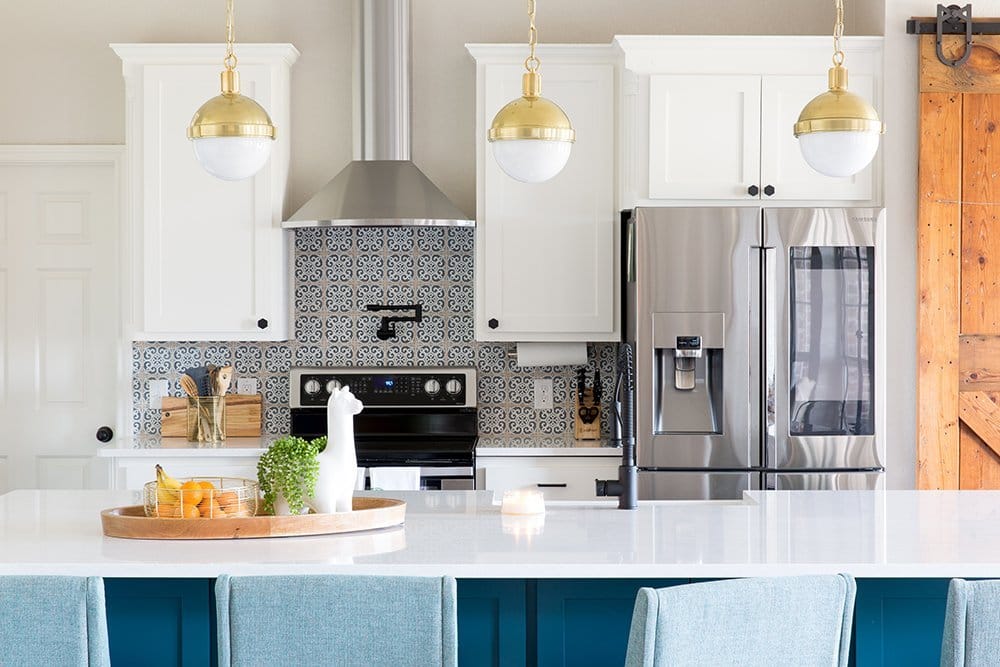 Candles.
Want a room to look beautiful? Light a candle. They bring a special sparkle and warmth that just can't be beat, both in real life and in photographs.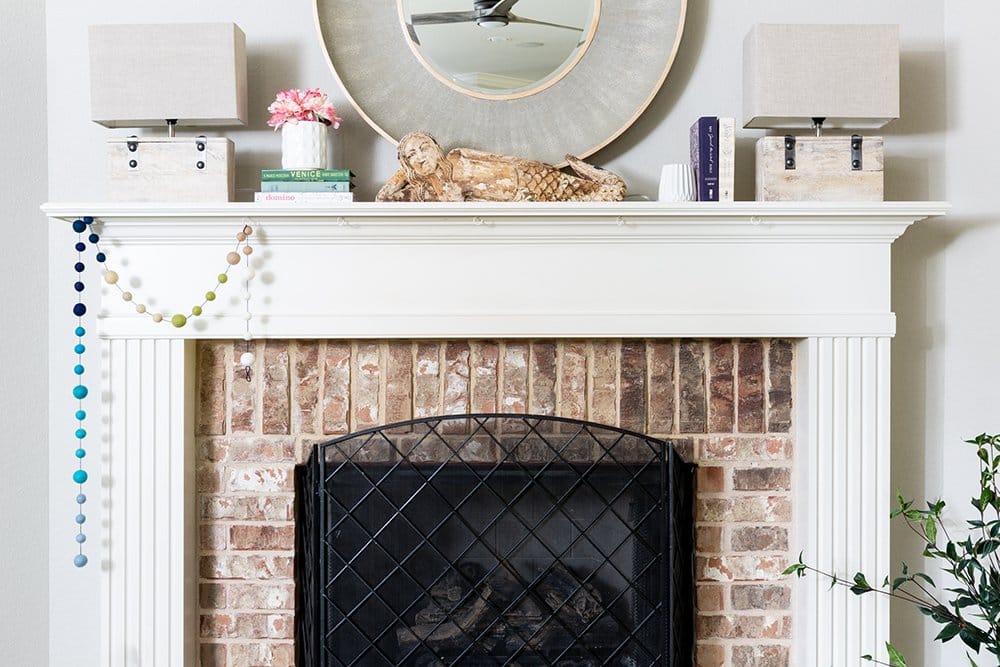 Magazines + books.
Stacks of books and magazines are an interior designer's best friends. Need a little texture and color? Add a row of pretty hardcover books. Need a platform to raise an accessory up higher so things feel balanced? Place it on a stack of magazines. Seriously, books and magazines are indispensable when accessorizing a room and help a space feel truly lived-in.
Trays.
I love to corral allll the things. There's no better way to create an intentional grouping of accessories than by gathering and arranging them on a tray. A tray can serve as the centerpiece on a coffee table; as a way to create a mini bar on a sideboard; or as a pretty option to organize toiletries on a bathroom counter.
Decanters.
Glass and crystal decanters bring a hip element and just a little sparkle to a space. Even if you don't drink, they sure look pretty! I have a collection of vintage decanters that belonged to my grandmother, and I love using them for the vintage vibe they bring to a modern space. And I totally love this decanter with the word "booze" emblazoned in gold script.
A sheepskin.
Draped over a metal chair or layered on top of a patterned rug, I'm a sucker for a good sheepskin. You can use them anywhere! I have one on the back of a wing chair in my living room, under the dresser in my bedroom, on the armrest of the upholstered glider in my kids' room…you get it. They're versatile. And chic. And furry!
Now that you know what the 6 go-to accessories are in my styling toolbox – flowers and vases, candles, magazines and books, trays, decanters, and a sheepskin – you'll probably spot them in just about every photo in my portfolio! Busted.
I've got a printable freebie for you with 7 Designer Styling Secrets to help you take your room from unfinished to unbelievably awesome. Grab it right here.