What I Wish I'd Known About Removable Wallpaper
Just because I'm an interior designer doesn't mean I know everything about everything when it comes to home decorating. I learn a lot (and I mean a LOT) as I go, through trial and error and making mistakes. On the Bust Out of Boring show last week, I shared what I wish I'd known about removable wallpaper before using it for the first time. And I promised y'all a deeper dive here – with photos.
(Wait, you're not tuning in to Bust Out of Boring on Monday mornings? Catch me live on Facebook and Instagram every Monday at 9amET answering your design Q's and helping you create kickass homes you love.)
If the word "wallpaper" still conjures up bad memories of scraping outdated floral prints off of every surface in an older home, you're not alone. Wallpaper has gotten a majorly bad rap because it used to be SO TEDIOUS to install – and take down.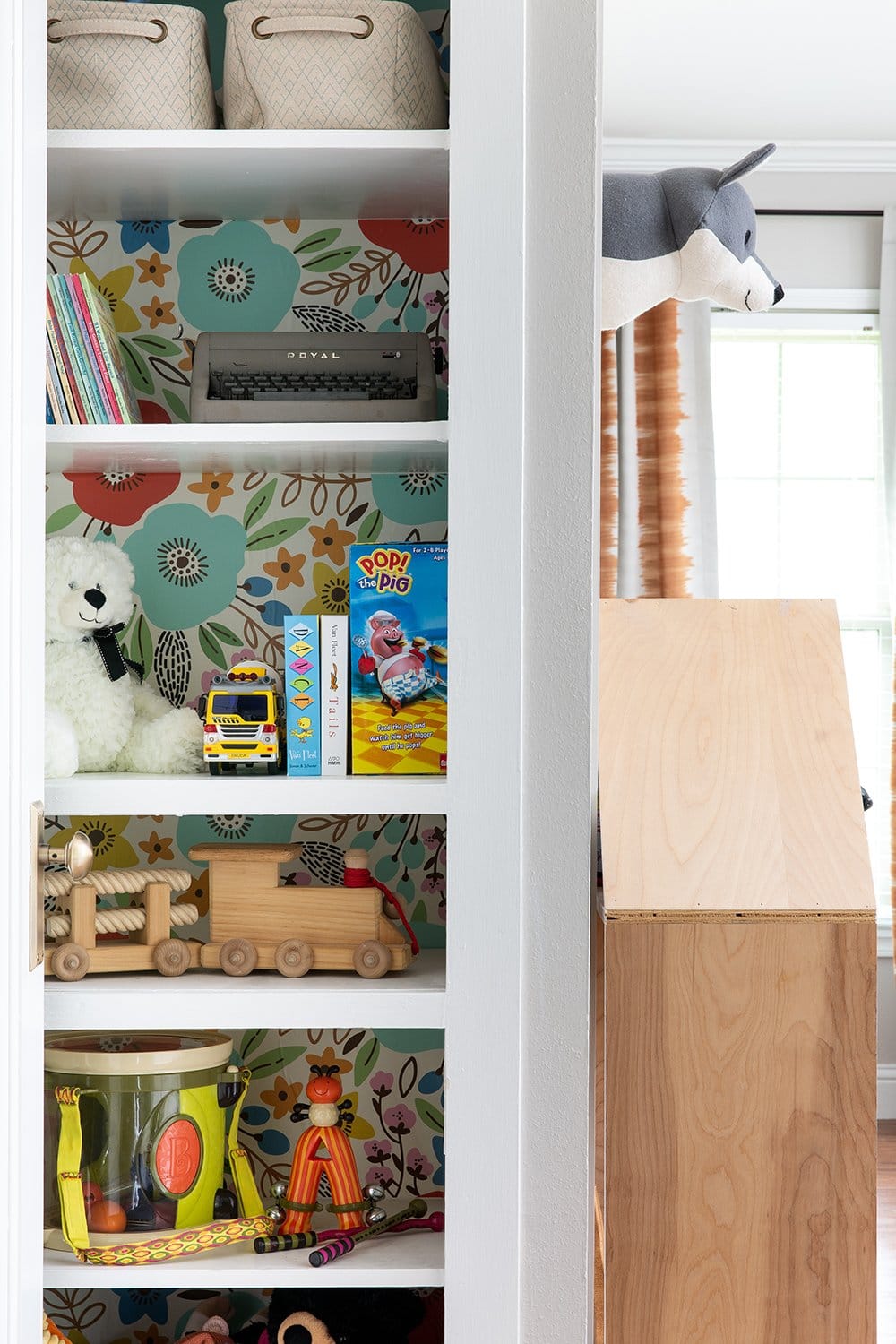 Thankfully, wallpaper has come a long way.
Wallpapers are now easier to install, and much easier to remove than they used to be. But regardless, traditional papers are still quite permanent. When you glue something to a wall, it's gonna be there for a while. That's why I totally love removable wallpaper. It's basically a giant vinyl sticker strip that's stuck to the wall – and can then be easily peeled off with no damage to the wall surface underneath. Removable wallpaper is awesome for renters, or for an office where you can't make any permanent changes.
Despite its advantages, here's what I wish I'd known about removable wallpaper before I used it for the first time.
#1. Removable Wallpaper Isn't Necessarily Cheaper
Oh, did you think giant stickers for your wall would be way less of an investment than traditional wallpaper? So did I. But that's not always the case. If you're thinking about using a removable wallpaper only because you think it's gonna be cheap and cheerful, think again. The price may be more similar than you think to regular ol' wallpaper. (But since you can DIY and don't need an installer, it may work out to be more affordable in the end.)
#2. Installation Can Be A Little Tricky
For the wallpaper installation above, I hired a professional installer since the room has 10′ ceilings (and also because I didn't want to mess it up!). My installer surprised me by saying this was one of the most difficult installations he had done.
Why?
Traditional wallpaper – installed by wetting a floor-to-ceiling length strip of paper with water and paste – has a lot of wiggle room to slide into place on the wall. If the strip of wallpaper is slightly crooked, it's easy to shimmy it straight while it's wet.
Removable wallpaper has no forgiveness. It's gonna stick to that wall exactly where you place it. If it's slightly crooked or the pattern doesn't quite match, you've gotta peel up the whole strip and re-position it.
#3. Vinyl Is Stretchy.
I would have never thought of this unless my wallpaper installer had pointed it out, but as he was pulling and re-positioning the removable wallpaper, it would stretch ever so slightly. It may not look like much of a change, but when the vinyl stretches just a little bit, the pattern may not quite line up with what's already been applied to the wall. He did a stellar job with the installation, but he admitted to me that there was one area he just could not get to match up properly. (Thankfully, it's hidden behind the brass credenza.)
Most removable wallpapers are touted as "removable and re-positionable", meaning they can be removed and re-applied somewhere else. However, experience has shown me that once they've been pulled off a wall, they've stretched enough to be nearly impossible to re-install well.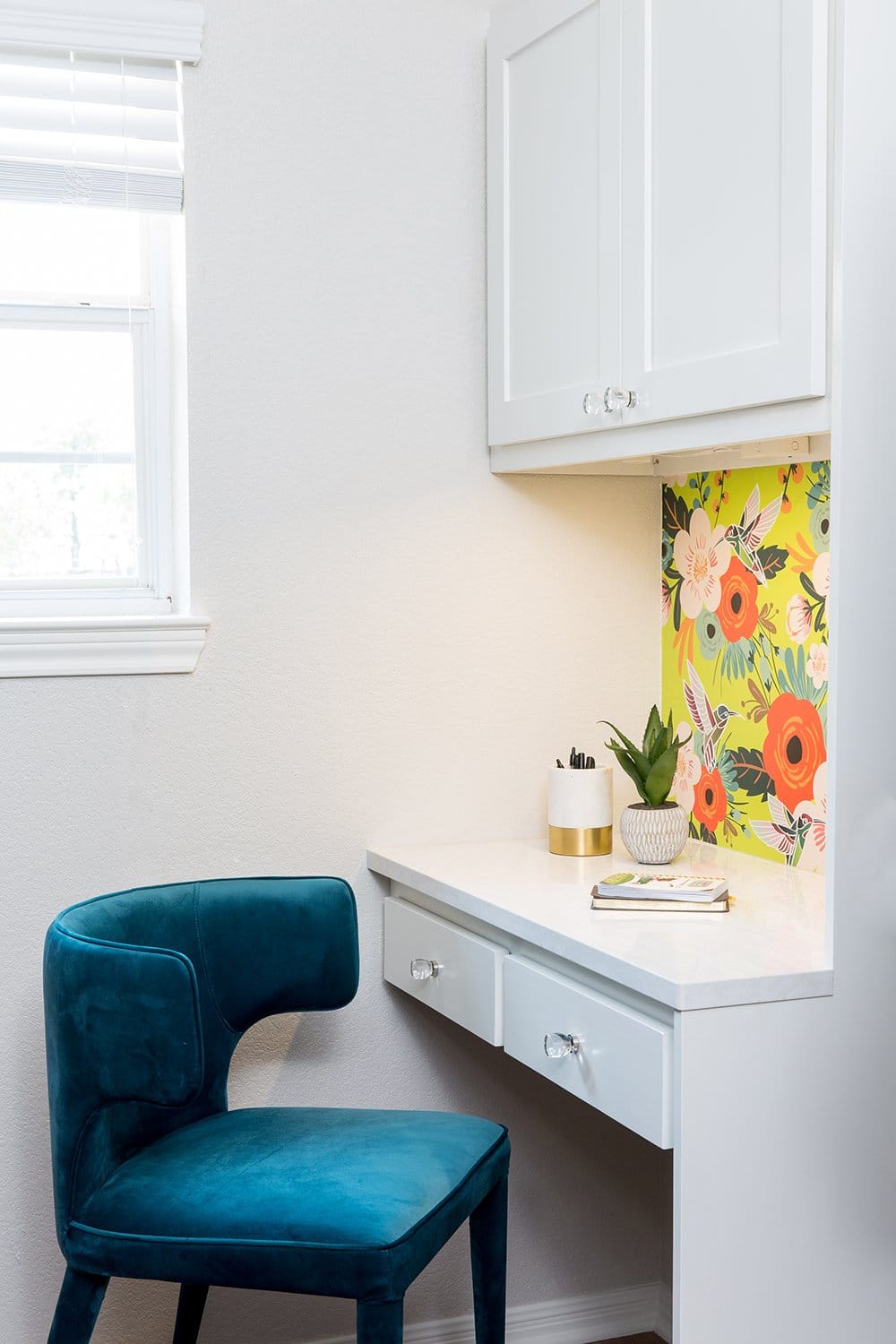 Removable wallpapers are cool, quick to install and remove, and super awesome for anyone who wants to jazz up their space but can't make a permanent change. All of the wallpapers shown here are from Walls Need Love, one of my fave wallpaper vendors. They're not sponsoring this post – I just dig 'em and think you might too.
What I wish I'd known about removable wallpaper is that it has its own quirks with installation and removal (so be prepared!), but it's an awesome option for major impact with minor commitment.
👉 Don't make the same mistakes I did! Learn from a design pro – check out more of Lesley's hard-earned wisdom in the What I Wish I'd Known series.