The Worst Design Investment I've Ever Made
I would love to think that design school and 15 years of experience has prevented me from making mistakes when it comes to interior design, but alas, that is not true. And often, my own home becomes the proverbial guinea pig, where I try things out and see if they work. And when they don't? Well, you can be sure that I'll never do that for a client! Here's the worst design investment I've ever made – and what I learned from it.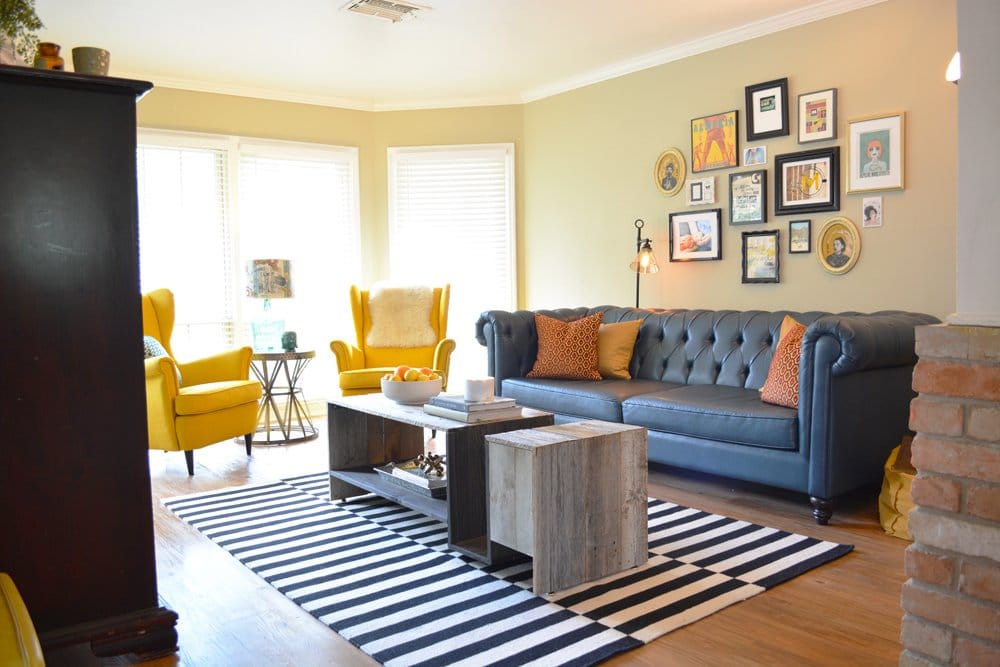 It was a few years ago, and my husband Nate and I were newly married. We had always had hand-me-down secondhand furniture (you know how it is when you're young!), but we decided we were going to splurge and invest in a brand new sofa. We planned on a beautiful rolled arm Chesterfield style in grey fabric. At the time, I wanted to keep it neutral because grey goes with everything, and since it was our first sofa purchase I wanted it to last. We found the exact sofa style we wanted at a local showroom and went shopping to choose the upholstery fabric.
We were living in southern California, and if you've ever tried to park there, you know that finding street parking is no easy feat! My husband went out to move the car because we'd hit our time limit and by the time he came back 10 minutes later, I was doing a happy dance around the showroom because I had found the perfect fabric for our sofa.
It was not grey.
And it was not fabric.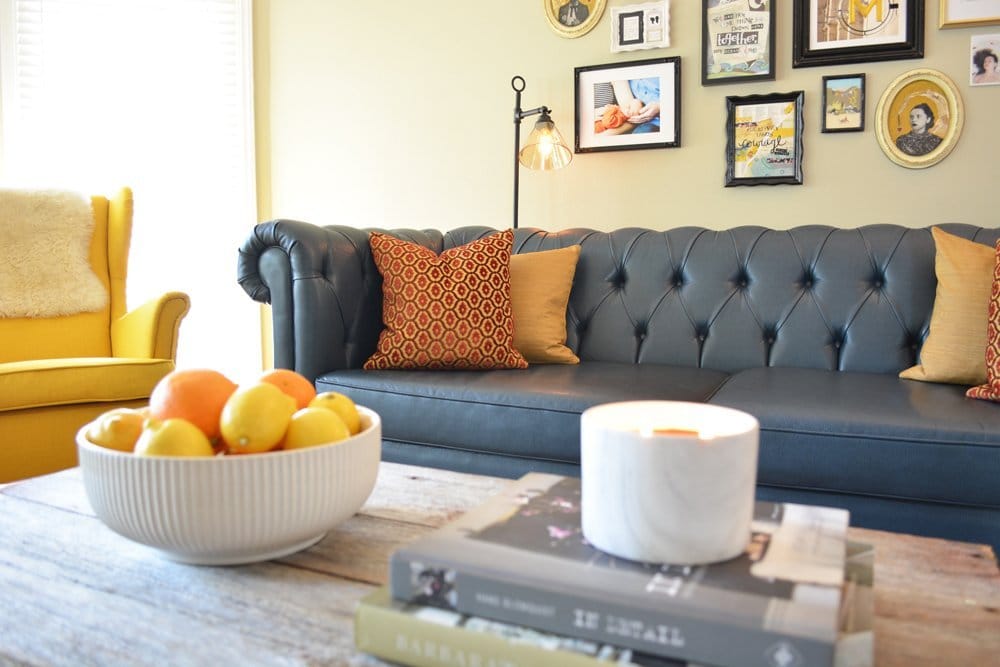 It was teal faux leather! Completely different from what we had planned on. But this teal color was perfect! The sofa style was perfect! The price was perfect! (Well, the price was within reach because it was fabric, not genuine leather.)
But that's where things went wrong.
We invested (what felt to us like) a ton of money at the time, and just a few short years later that stupid sofa started falling apart. Construction-wise it was well-built, but that faux leather upholstery did not hold up to daily use. The material started deteriorating and flaking off and it was a hot mess. It was everywhere!
Faux leather was a lot more affordable than splurging on genuine leather, but that is, by far, the worst design investment I've ever made.
A sofa that you're going to sit on daily needs to have a lot of support and flexibility in the upholstery material, so my two favorite long-lasting options are either a performance fabric or high-quality leather. I wish we had chosen one of those two materials because just a few years after buying our dream sofa, we had to invest in another one.
So what happened to that dumb, falling apart sofa? We still love it so much that we can't get rid of it! One day we will reupholster it (in teal leather, naturally) but right now it's in the master bedroom dressed with an inexpensive slipcover.
A sofa upholstered in the wrong material was the worst design investment I've ever made. Don't make the same mistake I did!
(Want to hear about more design mistakes I've made? Here's what I wish I'd known about reupholstering a sofa, choosing paint colors, and more.)