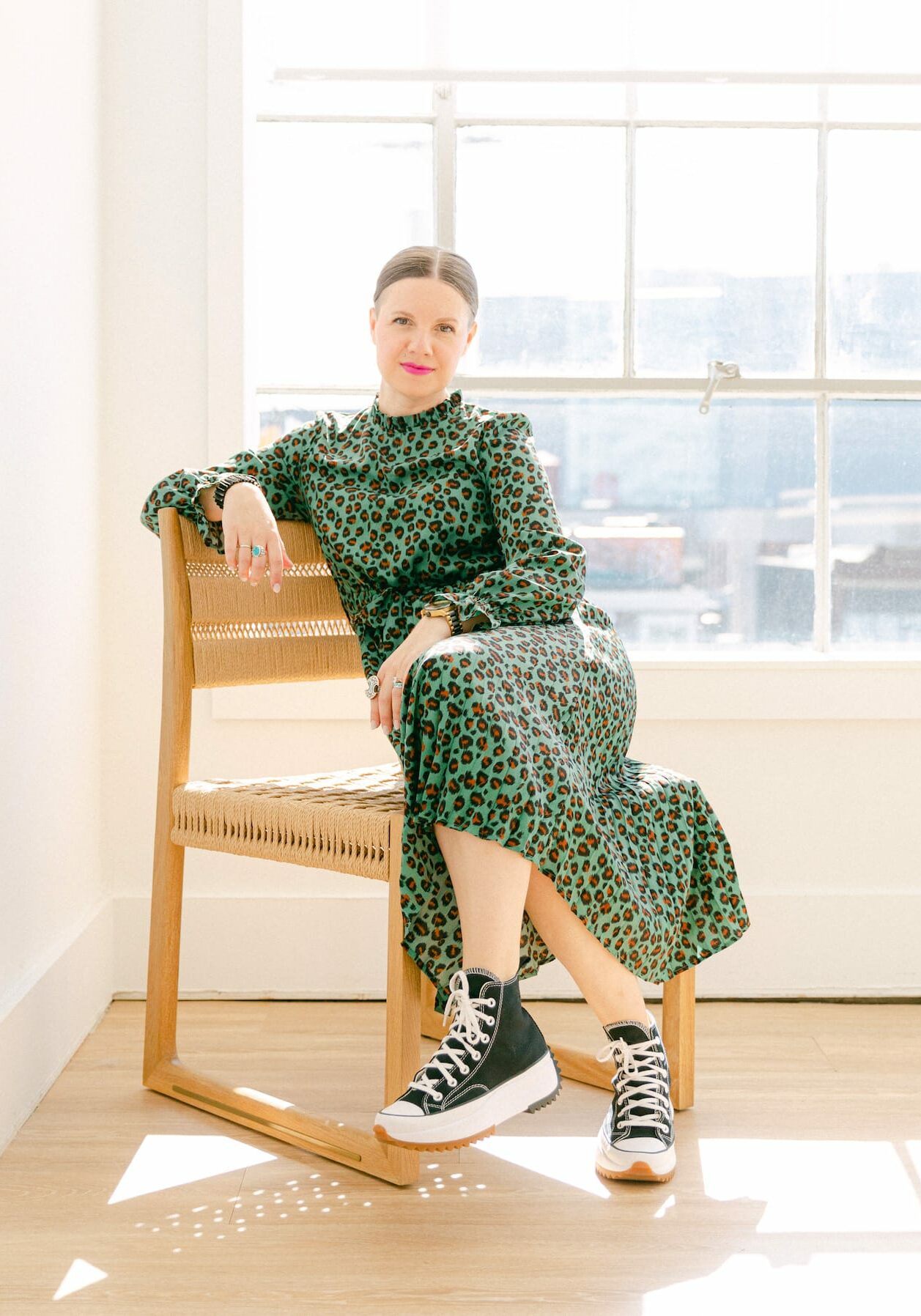 Meet LESLEY MYRICK
CEO + PRINCIPAL DESIGNER
Lesley Myrick is a recognized design media personality and the CEO of her full-service boutique interior design firm in Macon, GA.  Having lived and worked internationally, Lesley specializes in designing personality-driven, playful, and function-forward "forever homes" for professional families. Her interiors have been declared as "on point" by Architectural Digest, and media outlets including Forbes, My Domaine, and People have celebrated Lesley for her signature aesthetic of bold, colorful, and collected interiors that offer a fresh take on Southern design.
Born and raised in Canada to British parents, creativity was embedded in Lesley's DNA. Her grandmother, an oil painter and pianist, nurtured her with art classes while her parents supported her in musical theatre, piano, dance, and vocal lessons. After receiving her honors diploma in interior design and gaining experience alongside both a celebrity interior designer and couture furnishings artisan, an opportunity of a lifetime presented itself: to travel the globe as a professional vocalist, singing at noteworthy venues around the world.
During her international travels she was inspired by stunning art and architecture, and with a decade of design experience behind her, Lesley felt called to launch Lesley Myrick Interior Design.
Here, she offers clients a curated worldview and her creative expertise through her full-service projects. LMID specializes in turnkey, multi-room interior design projects with a strong nod to design principles juxtaposed with an unexpected take on high design in the South.
Her high-touch, deeply engaged design process means that Lesley accepts just 6 large-scale remodeling projects per year with clients who are leaders in various industries and are ready to celebrate their successes with a personality-driven home that stands the test of time.
Well-established as a design leader, Lesley has spoken on platforms like A Well-Designed Business, The Business of Design, and High Point Market. When she's not working you'll find her, alongside her professor husband Nate and two kids, enjoying local and international travel, visiting museums, frequenting independent coffee shops (caramel macchiato in hand), collecting original artwork from emerging artists, and soaking up design inspiration at boutique hotels.
The Lesley Myrick Interior Design Team
All positive feedback! I don't know how you do it, but it looks amazing.