How much does it cost to decorate a house?
Get ready to kickstart your interior design project and plan your budget like a pro! Download our super helpful guide with room-by-room furnishing budgets and printable worksheets.
If you're an interior designer, business owner, or are just super curious about the interior design business, you're gonna love the Designers Getting Coffee podcast. Are you listening to it? How the Designers Getting Coffee Podcast Was Born My designer bestie Kate and I created…
READ MORE...
Yup, the holidays are coming – and if you're anything like me, gift-giving isn't what you're best at. (I'll stick with interior design, thankyouverymuch.) So what do you get for that fabulously creative lady in your life when you want to knock her socks off…
READ MORE...
Here's a fresh idea for your walls. Tired of your gallery wall? If you've been staring at the same bunch of photo frames for a long time you might be itching for a change. (I still love a good gallery wall though – here's one…
READ MORE...
Just because I'm an interior designer doesn't mean I know everything about everything when it comes to home decorating. I learn a lot (and I mean a LOT) as I go, through trial and error and making mistakes. On the Bust Out of Boring show…
READ MORE...
You know I love a beautiful, non-boring sofa. And with so many great deals on sofas out there, why buy the more expensive sofa when there's a cheaper lookalike? Here's a little #realtalk from your designer friend Lesley. Cheap sofas are cheaply made, and being…
READ MORE...
In the 4 years I've been in business with Lesley Myrick Art + Design, I've worked with over 90 clients on everything from 2-hour Design Jumpstart sessions to full turnkey home renovations. Most of our design projects turn out awesome, and my clients are thrilled…
READ MORE...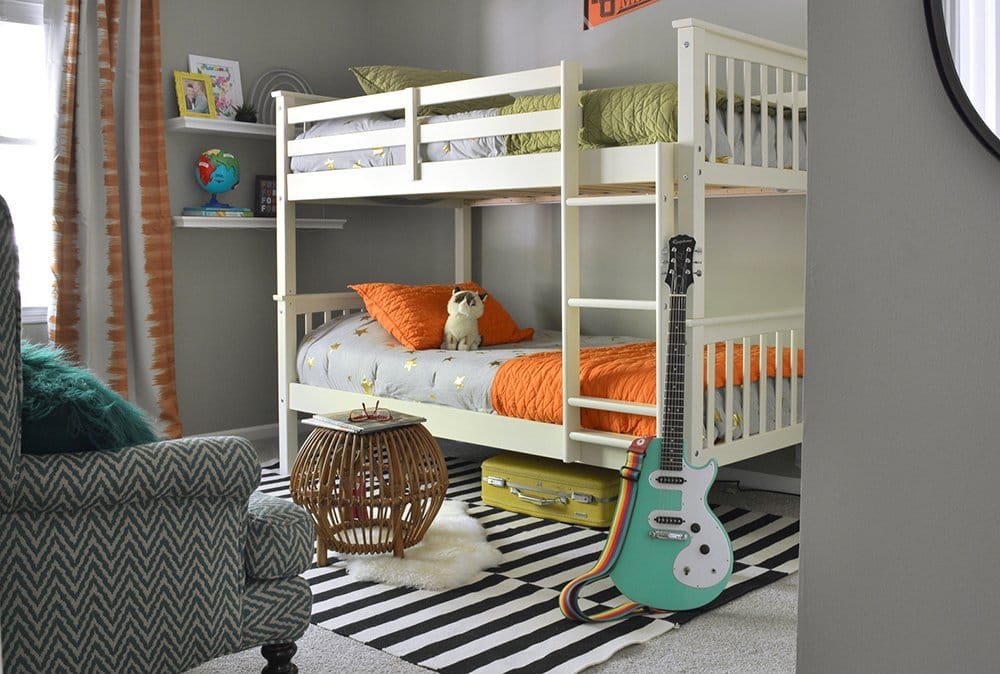 How fun is this colorful boy's bedroom with bunk beds? I designed this space for my 5-year-old son Ford, with the intention that his little sister can crash in here too when we have houseguests. This is what the bedroom looked like before we moved…
READ MORE...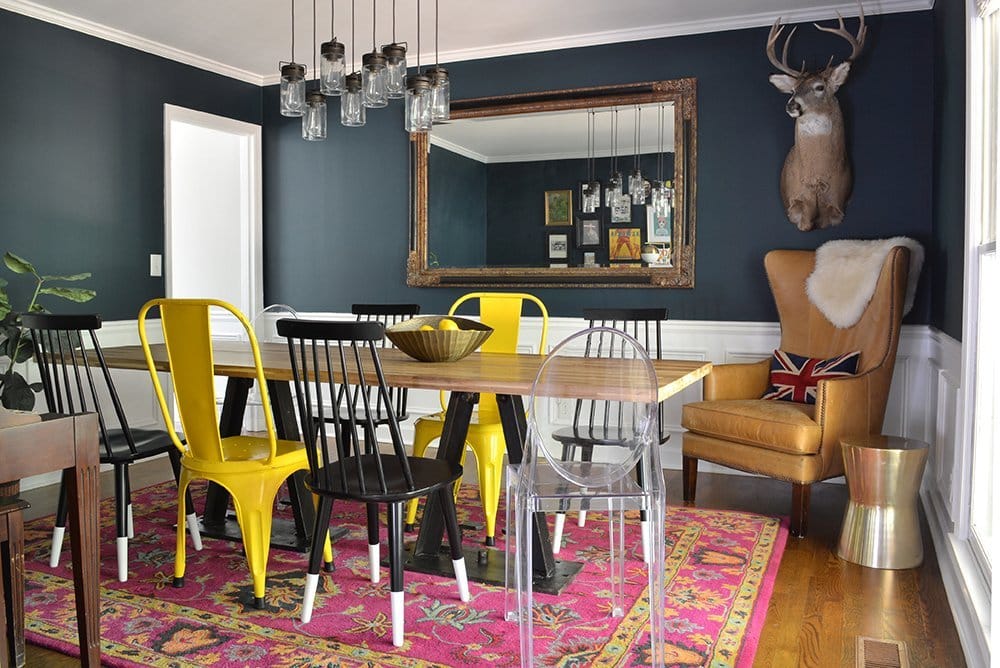 Whoa, Nelly! I love the before and after of this dramatic navy dining room in Atlanta, Georgia. (Especially because it's my own home and I'm the lucky gal who gets to enjoy it every day.) Here's what the room looked like before we moved in:…
READ MORE...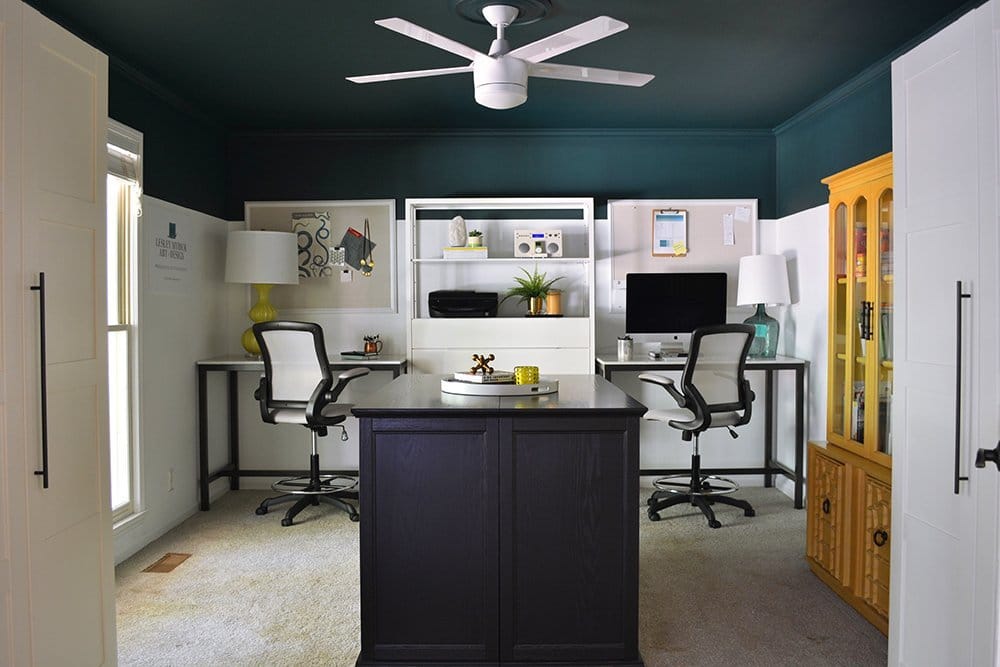 I'm so excited to share the big reveal of our Atlanta interior design office! Let me tell you, I looooove working in this space. It's not a huge room, but I've maximized it with plenty of storage and space to spread out and work. Here's…
READ MORE...