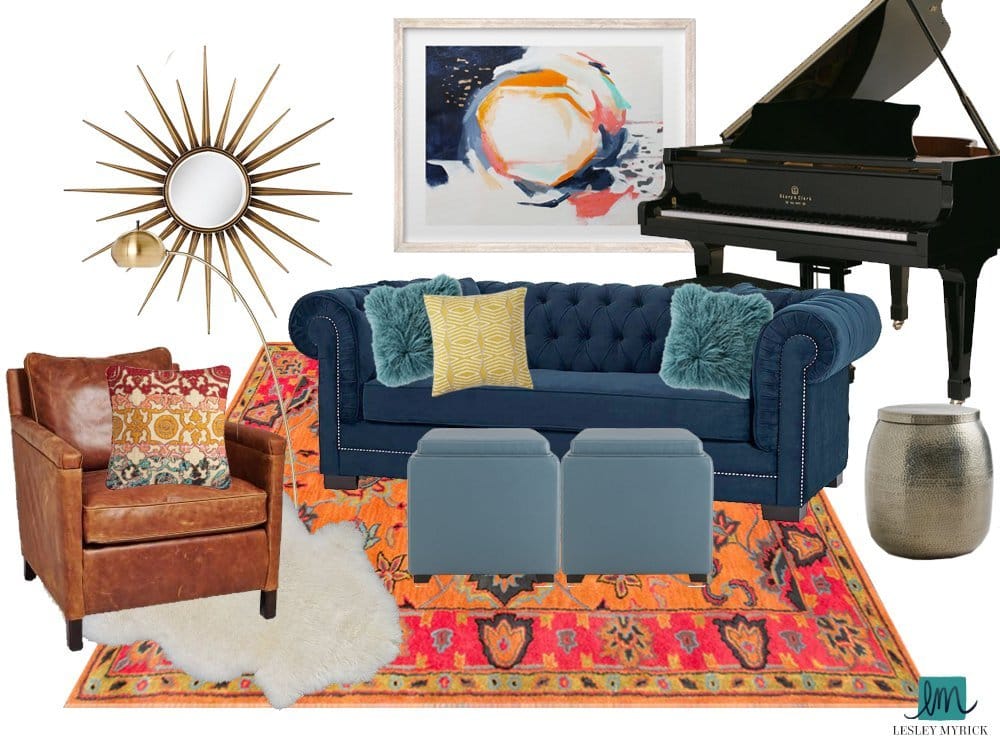 Boston. Home of clam chowder, Fenway Park, and this colorful and cozy living room for a rad music-loving couple. Their Colonial Revival home built in 1910 is seriously East Coast cute – but seriously lacking storage. And that just will not do! Plus, a gorgeous black…
READ MORE...
Boy meets girl. Boy marries girl. Boy is a devastatingly handsome rockstar academic with, like, a million books. Girl is a clever designer who creates a DIY bookshelf built-in spanning an entire 14′ wall to house her handsome hubby's ever-growing library. Boy and girl live…
READ MORE...
Sometimes you've just gotta wait for the perfect piece to complete a space. For my home office that I share with my PhD student husband, that piece was a mounted deer head. His name is Hector, he sits above my husband's desk, and this room is definitely…
READ MORE...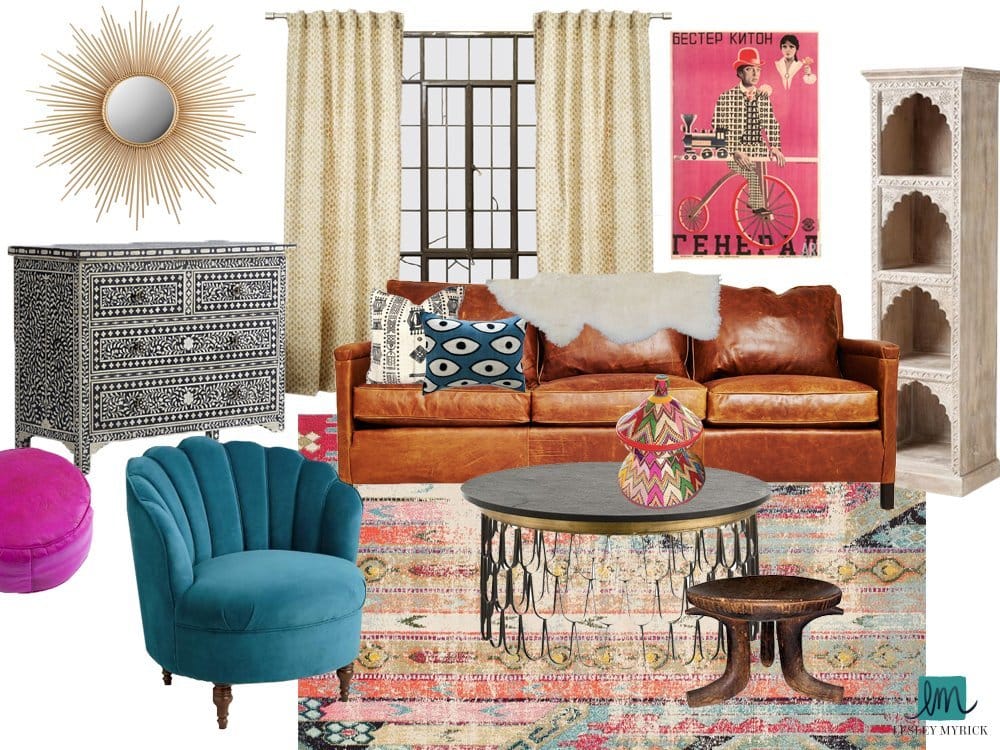 "Bohemian" isn't typically a word I gravitate to in the interior design sense. Full-on Bohemian-style rooms tend to be a little too earthy-crunchy for my taste. But blend some Boho elements with a dreamy tailored cognac leather sofa, an Art Deco-inspired accent chair, and a vintage…
READ MORE...