How much does it cost to decorate a house?
Get ready to kickstart your interior design project and plan your budget like a pro! Download our super helpful guide with room-by-room furnishing budgets and printable worksheets.
It's one of those mysterious phrases: "Virtual interior design". What does that even mean? What does it look like to work with a virtual interior designer? I answered a few frequently asked questions from clients in this blog post, and I'm diving a little deeper…
READ MORE...
I've written about accent walls before (right here) and while others are kinda over them, I'm still in love. You heard me: ACCENT WALLS, I LOVE YOU. I'm not one to jump on a trend just because it's a trend, and I'm not one to…
READ MORE...
Mixing design styles is totally my jam. So when my cool new clients came to me with a style challenge, I readily accepted. The great room in their 1960s bungalow had a seriously Mid-Century vibe, but their aesthetic preferences leaned more towards French country. My task? Design…
READ MORE...
Seriously. Can we talk about those hand-painted Moroccan terra cotta tiles for the vanity backsplash wall? I'm in love. This eclectic bathroom design (with totally awesome tiles) was recently completed for a cool client here in Waco, Texas. Her burning desires were for a freestanding pedestal…
READ MORE...
When your client tells you, "I love teal, aqua, and coral" you listen. Because you love those colors too. And then you create a dreamy living room moodboard that makes you want to move in and curl up on a peacock-blue wing chair with a…
READ MORE...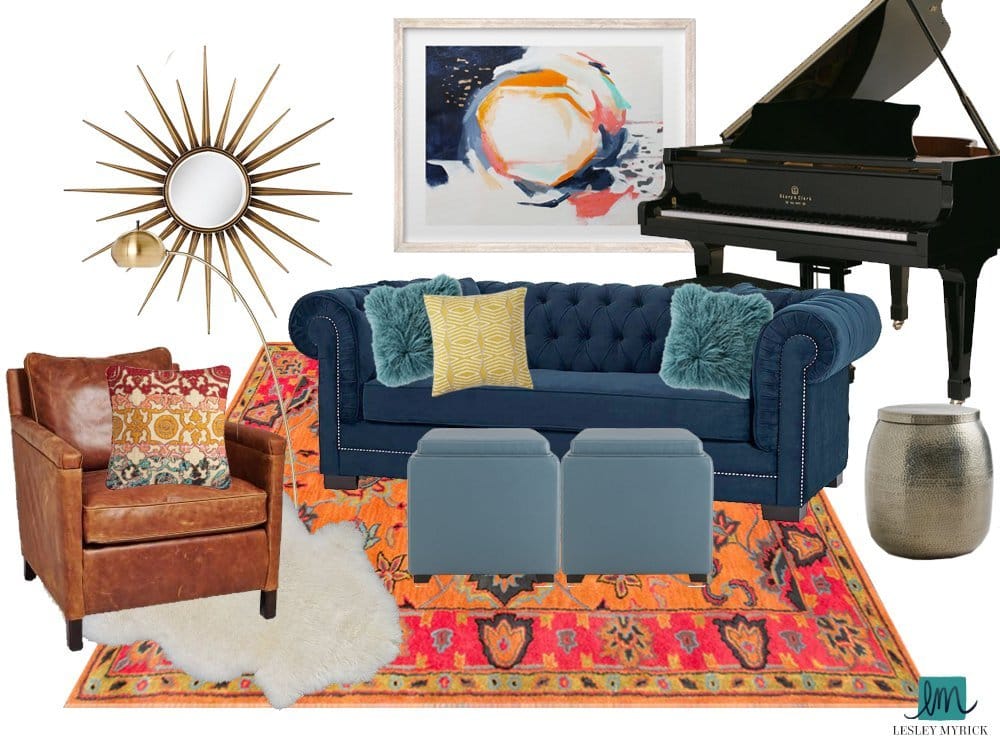 Boston. Home of clam chowder, Fenway Park, and this colorful and cozy living room for a rad music-loving couple. Their Colonial Revival home built in 1910 is seriously East Coast cute – but seriously lacking storage. And that just will not do! Plus, a gorgeous black…
READ MORE...
Boy meets girl. Boy marries girl. Boy is a devastatingly handsome rockstar academic with, like, a million books. Girl is a clever designer who creates a DIY bookshelf built-in spanning an entire 14′ wall to house her handsome hubby's ever-growing library. Boy and girl live…
READ MORE...
Sometimes you've just gotta wait for the perfect piece to complete a space. For my home office that I share with my PhD student husband, that piece was a mounted deer head. His name is Hector, he sits above my husband's desk, and this room is definitely…
READ MORE...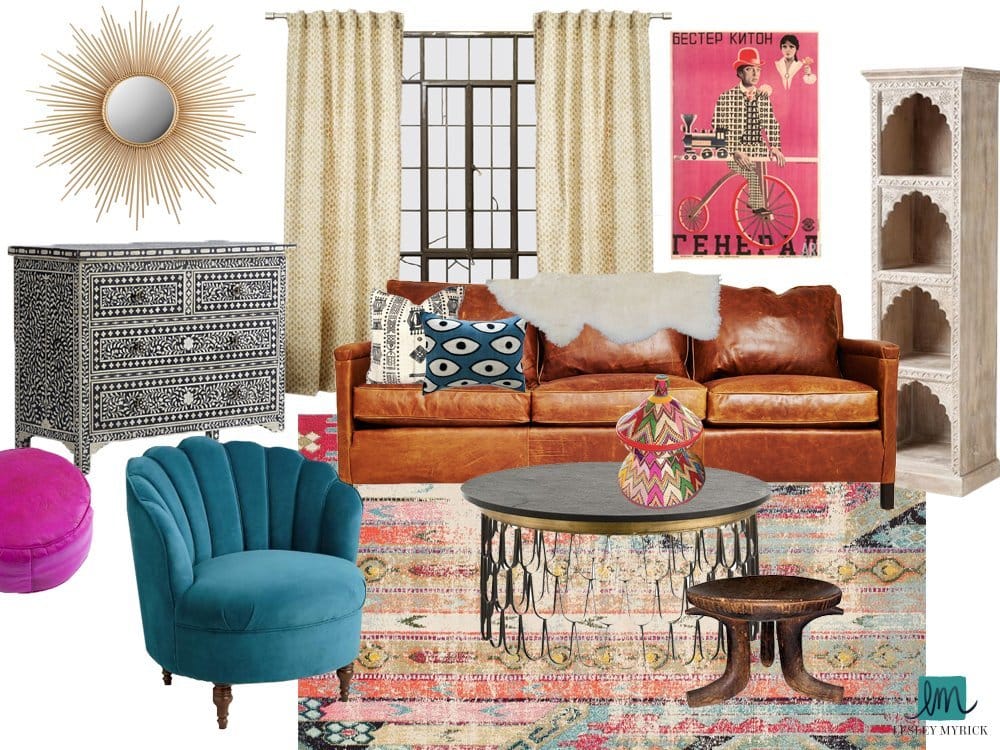 "Bohemian" isn't typically a word I gravitate to in the interior design sense. Full-on Bohemian-style rooms tend to be a little too earthy-crunchy for my taste. But blend some Boho elements with a dreamy tailored cognac leather sofa, an Art Deco-inspired accent chair, and a vintage…
READ MORE...