How to Decorate a Long Narrow Living Room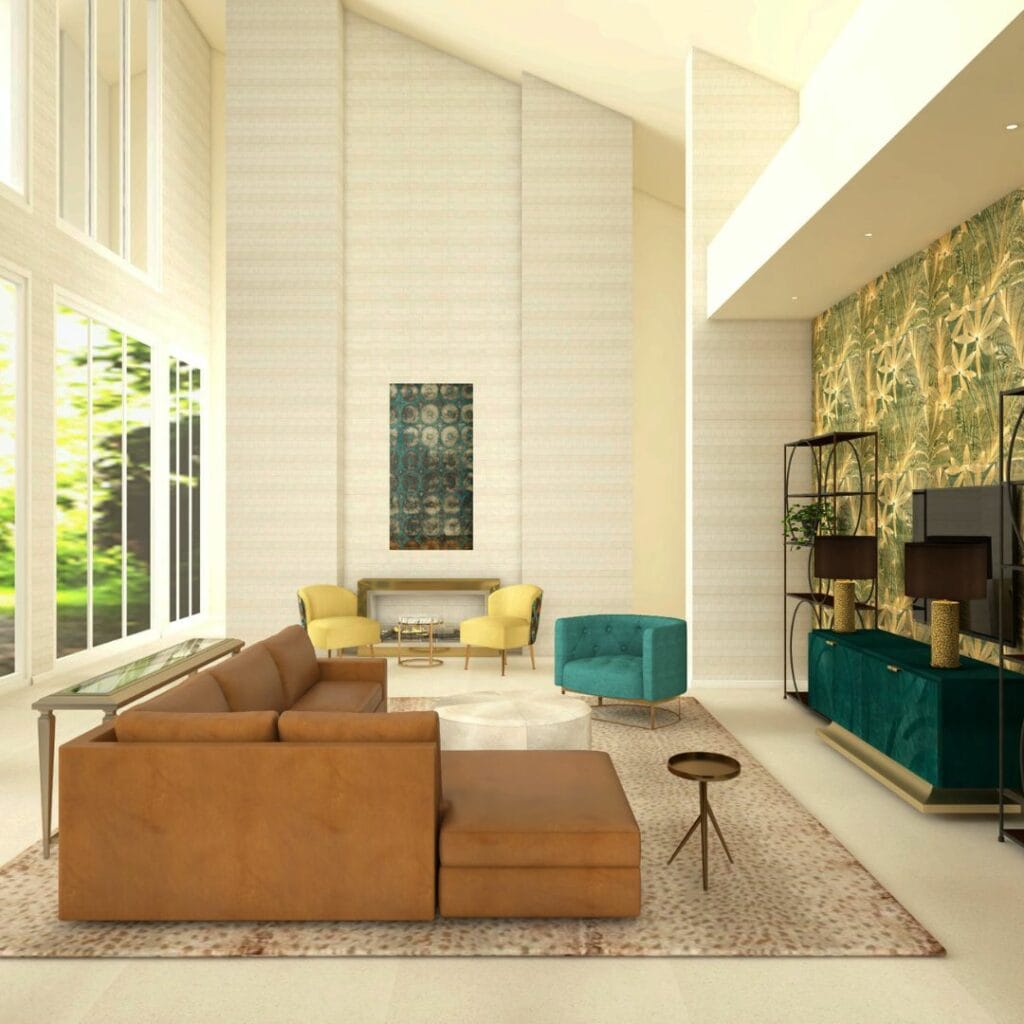 Close your eyes for me and picture a galley kitchen. They're long, narrow, often cramped, and very blah. They're definitely not ideal, but it's pretty straightforward from a design perspective, right? A long, narrow living room, however, is very different. You still want that space to feel cozy and intentional, and it's not a one-size-fits-all solution. So what do you do with a long, narrow living room? This can be a real design challenge. Not all rooms are great shapes. Not all rooms have great proportions. And when you have a long, skinny room, you might feel really stuck arranging furniture in a way that feels right. Don't worry – I have a few designer tricks to help you decorate a long narrow living room like a pro. Let's dive in.
Tip #1: Divide and Conquer
Instead of using that long skinny room for one purpose, it actually often makes more sense to divide the space functionally into two smaller areas. For example, maybe half the room is the main living or sitting area with a sectional, chair, and TV zone, while the other half serves as a small office space, dining area, or even a cozy reading nook.
So how do you divide the space? My favorite way is to float a sectional in the middle so it acts as a purposeful barrier between your two zones. It clearly defines your sitting area and also carves out a second space for you to repurpose as you please. That extra space is like a bonus area and you can get creative to make it suit the needs of your family.
Tip #2: Float Your Furniture
It is so tempting in a long, narrow room to push your furniture to the edges to emphasize the size of the space and make it feel bigger. But what actually happens is the room ends up feeling like a big bowling alley and it just doesn't work. It accentuates the tunnel effect and that's the exact opposite of what you are going for.
Instead, consider pieces that are going to go crosswise in the room. Maybe it's a smaller scale sofa or even a pair of them sitting across from each other. It could be a sectional, where part of the sofa sticks out into the room. Anytime you can put something crosswise in a long room, it's a bit counterintuitive. But it's actually going to give the room a wider appearance and make it feel bigger than it really is.
Tip #3: Soften Your Lines
If you're not careful, long narrow living rooms can quickly feel very boxy and geometric. The room is a rectangle, your sofas are rectangles, the accent tables and area rugs may be rectangular or square and before long you start to feel like you're building with Legos. You're going to want to break up all those lines with pieces that add a bit of softness.
Introducing round or irregular-shaped objects to the space is the best way to soften your lines. Think about a round coffee table instead of a rectangular one or even an irregular-shaped kidney table. Consider a cowhide rug, a round mirror, wavy and organic fabric prints on your window treatments and accent pillows. Look for things with round edges to soften and balance the otherwise boxy space and you'll end up with a result you love.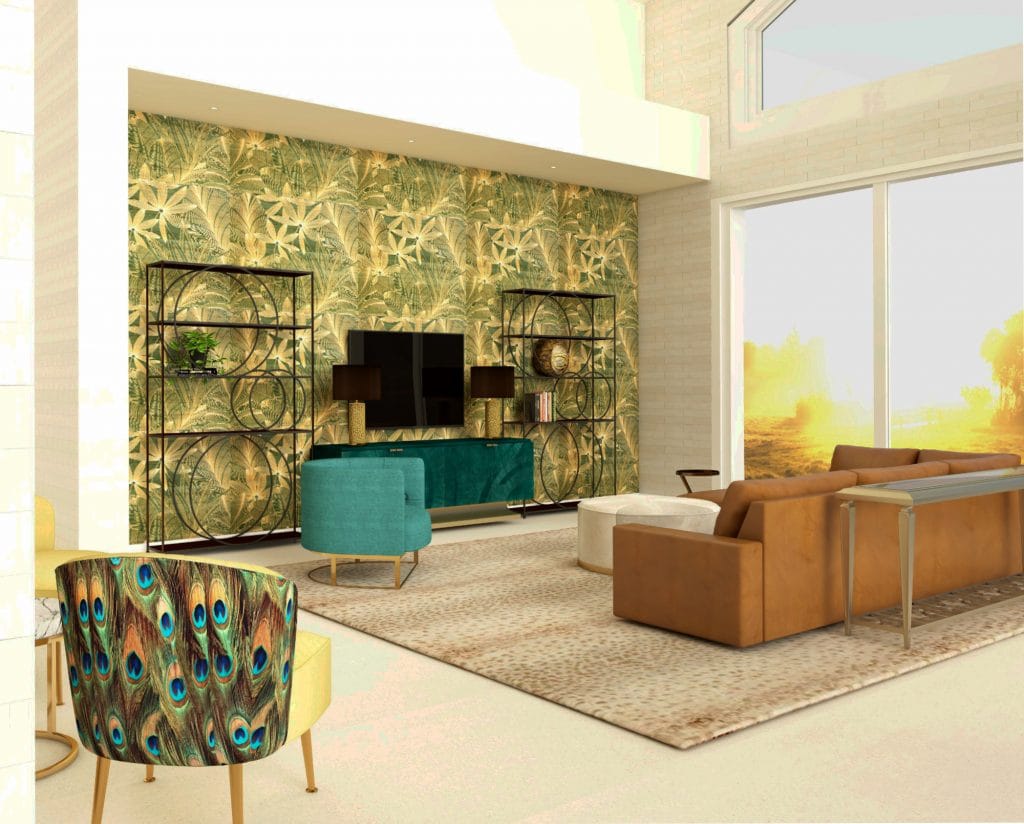 Let's Recap…
With these quick tips, you'll be ready to decorate a long narrow living room like a pro.
Divide and Conquer – take your long narrow space and create two functional zones that serve your family well. This will add interest to the room and give you a little bonus area to enjoy.
Float Your Furniture – pull your furniture away from the walls to avoid the bowling alley vibe and allow your furniture to help you divide the space.
Soften Your Lines – be sure to introduce round or irregular-shaped furniture and accessories or even wavy and organic prints to soften the space and avoid that Lego Land boxy feel.
Interested in hiring Lesley Myrick Interior Design to transform your long and narrow living room? Request a complimentary consultation call here.