Posts Tagged 'coffee table'
I know, I know – interior designers make styling look easy! But if you've ever tried to accessorize your living room, arrange a bookshelf, or style your kitchen countertop, you know it's not as easy as it looks.
That's why I'm sharing my cheat sheet with 7 Designer Styling Secrets. (There's a free download for you at the end of this post!) Getting an expertly-styled space can be within reach once you know a few tips and tricks.
Tip #1: Create Balance
Use symmetrical (formal) or asymmetrical (informal) balance when you're arranging a grouping of items. Symmetrical means that everything is the same on both sides (like a matching pair or lamps); asymmetrical means the items aren't identical but have the same visual weight to balance each side out (like a lamp on one side, and a tall vase on the other).
When creating a grouping of accessories, always use odd numbers! Arrangements of 3 or 5 items look way better than things in even numbers, which can visually fall flat.
Tip #2: Pay Attention to Proportion and Height
Use stacked books or boxes as pedestals to display items on to create height, and look for vertical accessories like vases, branches, and candlesticks to break up horizontal items.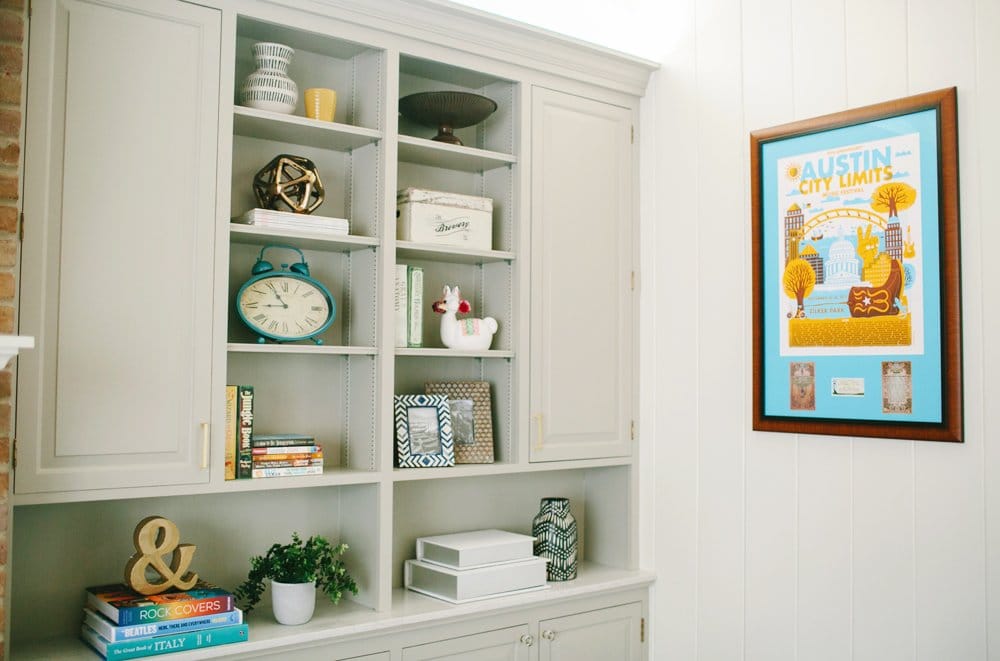 Tip #3: Have an Anchor
Choose one item in each grouping of accessories to become the "anchor" – the focal point. Allow the anchor item to take center stage, and for the other accessories to support it.
Tip #4: Less is More
Let your "anchor" accessory – your statement piece – shine. If something isn't working, consider paring down! Sometimes taking away is better than adding an accessory. And as much as I love color, beautifully layered textures can sometimes be better when styling accessories than bold color.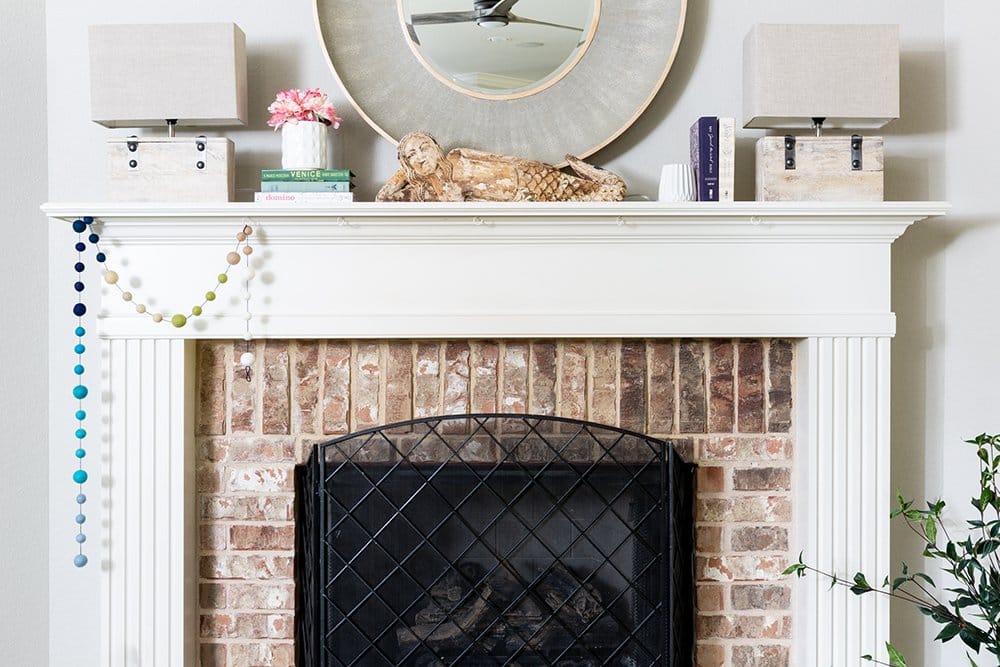 Tip #5: Bookshelves Are a Beast!
Yeah, that's not really a tip – just a heads up that styling bookshelves is tricky! Bookshelves are a beast to style, but keep a few things in mind: stack books both horizontally and vertically for interest; break books up with art, photos, and collectibles; and embrace breathing room.
Tip #6: Bring In Something Natural
Organic elements are often the missing item that can take a room from feeling incomplete to perfectly styled. Introduce florals and greenery (faux is fine!) to soften up your shelves or coffee table, and think about bringing in a tall potted plant to a lonely corner.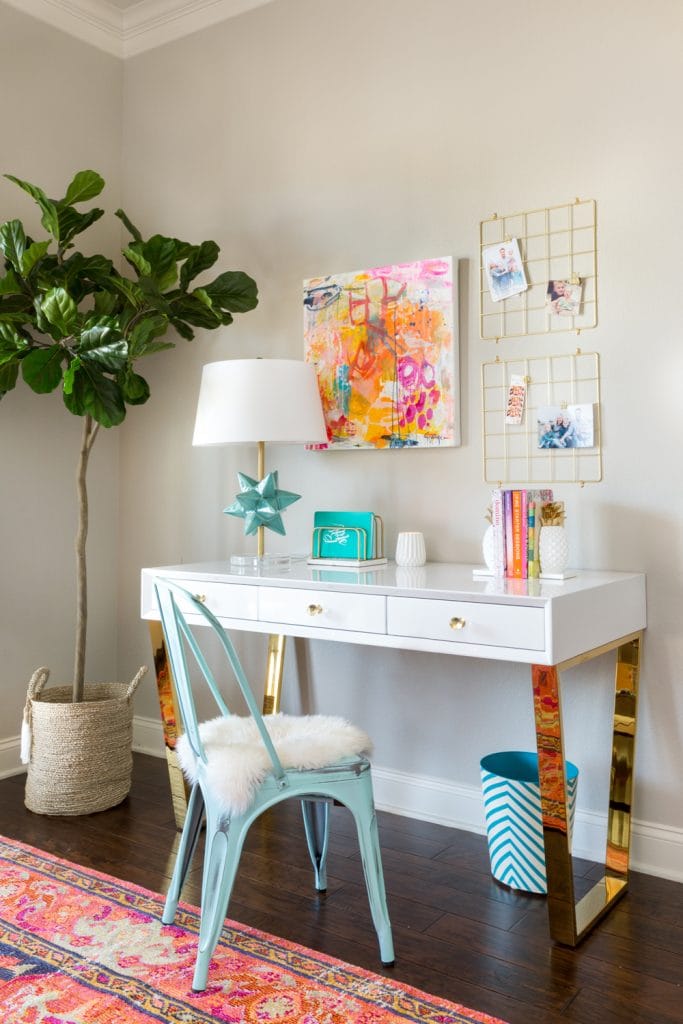 Tip #7: Buy More Than You Need (And Return the Rest)
Stylists always have options! Always buy more accessories than you think you need so you have the flexibility to play around and see what works best. You might be surprised what looks best in your home! Keep the price tags on, and return what doesn't work in the end. Be sure to check the store's return policy first.
Want to take these tips to go? Download your FREE printable cheat sheet with these 7 Designer Styling Secrets to reference when you're decorating and styling your own home.