DIY vs. Interior Designers
With HGTV, Pinterest, Houzz and alllll the design inspiration and ideas out there, it feels a lot like it's DIY vs. interior designers. Interior design looks easy, and I can totally understand why people try to DIY when it comes to decorating and design.
But have you ever tried to decorate a room and found that it came up short of your expectations? Maybe you found a beautiful inspiration image, but couldn't quite find the right pieces to pull it off in real life? Or perhaps you found similar furniture to what was pictured, but somehow it didn't quite look right in your home?
I recently surveyed my fans and followers about their struggles decorating their own homes, and these were overwhelmingly the top 3 responses:
"I have a vision in my head but don't know where to find the right pieces"
"I don't really know what my style is" (I can help you with that!)
"I'm afraid to shop in case I make an expensive mistake"
Guys, I totally get it. Interior designers make it look easy – because THIS IS WHAT WE'RE TRAINED IN AND WORK WITH EVERY. SINGLE. DAY. We take courses and classes to hone our design skills; we attend markets and events to educate ourselves on vendors and products; and we spend years building a dream team of contractors and trades to bring our design visions to life.
It's not easy to DIY an interior design project…
…because interior designers are experts who have devoted their careers to creating exceptional spaces. Don't beat yourself up because you can't get a professional result with one photo you found on Pinterest to guide you!
Think about his: would you DIY your haircut and color? Maybe – but your botched bangs and box-dye are never going to look like the professional cut and balayage you happily splurge on. When the pros do it, you look and feel like the totally badass rockstar queen you are! When you DIY your hair, well, you like like you cut your own hair. You won't be happy with the results because it takes years to become an expert. Same goes with interior design.
(One funny confession: I do cut my own hair! But only because I never wear it down. I absolutely hate hair touching my neck and shoulders! It is 100%, all the time, up in a big ol' bun.)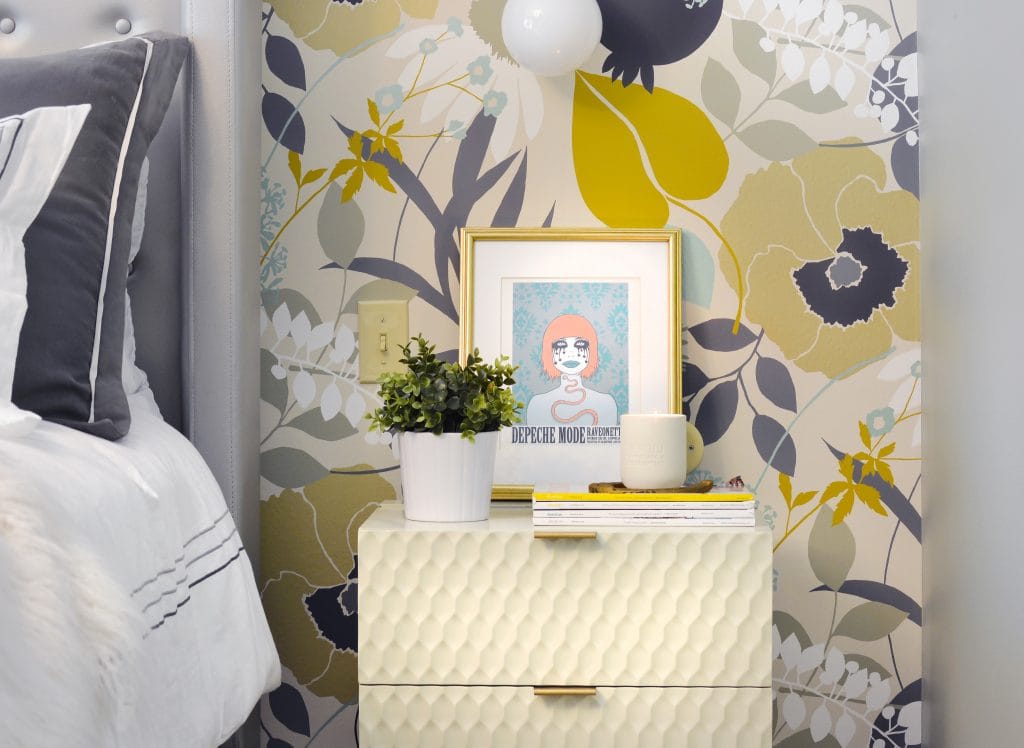 If you have no training in design,
you're not likely to be happy with the outcome of an online shopping spree and haphazard attempt at picking paint colors. Interior designers are experts in the elements and principles of design like color, balance, harmony, proportion, space, and contrast. These are all things designers have learned, know intuitively, and engage with every day.
Tell me – can you relate to any of these?
Have you ever ordered an area rug only to find out that it was too small for your space? And then had to navigate the hassle (and expense) of shipping it back?
Have you brought home ready-made curtain panels only to discover they're not nearly long enough?
Have you tried to install peel-and-stick wallpaper but couldn't get the pattern to line up and gotten massively frustrated? (I'll admit, in a pinch I totally have and regret not calling in a wallpaper installer!)
Have you ever hung pictures and created a hot mess of nail holes in the wrong spots?
Have you chosen a backsplash that ended up looking terrible with your countertops – but just lived with it because it was expensive?
I can only imagine how many hands are raised after reading that list! What a waste of your time, money, and mental bandwidth. Never mind the mega-frustrations that arise because "interior design is supposed to be easy!" and somehow you're the only one who can't do it. (Not true, by the way.)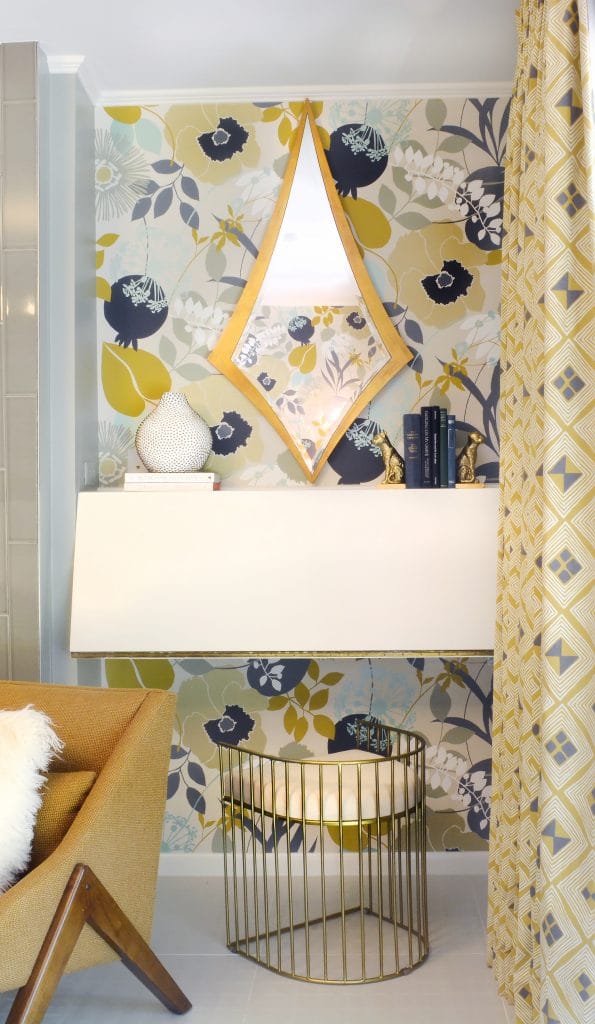 You can probably see where I'm going with this DIY vs. interior designers conversation.
Interior design is a professional service, a well-honed skill, and worth every darn penny you can afford to invest in it! An interior designer will listen to your ideas; interpret your design vision; source incredible furnishings, fixtures, and decor; navigate the ordering, scheduling of trades, and delivery of furnishings; and create a kickass home without the frustration, disappointment, financial risk, and uncertainty of trying to do it yourself.
Phew. That's a mouthful. All that to say: the value of an interior designer's services is so much greater than the time and money you risk losing to DIY.
And you know what? We LOVE doing this. Absolutely love it. Where you struggle, we thrive. I was born for this, baby!
Ready to learn more about working with Lesley Myrick Art + Design?
First, I've got an awesome FREE resource for you. It's a 10-page PDF guide with printable worksheets called How Much Does It Cost to Decorate a House? Get real room-by-room budget examples to help plan for your design project like a total boss.
Second, book a complimentary consultation call with me so I can learn more about your project and recommend the best design package for you. I'm here to save you from expensive mistakes, massive frustrations, and DIY design insanity. Let's do this.