Posts Tagged 'interior design budget'
Thinking it's time to bring in a kickass interior designer to help you bust out of a boring home?
It's crucial that you totally jive with your designer, share similar values, and that you trust her to push you a bit outside of your comfort zone. After all, why else would you hire a designer if you could have done it yourself?
Here are 5 questions to ask an interior designer before you hire them to make sure it's the right fit (and I'll just go ahead and answer them right now for you, too):
Can you help me figure out my design style?
You got it! In fact, you can get started discovering your true design style LIKERIGHTNOW with this awesome quiz. Helping people bust out of boring and discover their true style is a crucial part of our design process, and as I get to know you and your tastes we'll create a design plan that makes your heart totally sing (belt out Whitney Houston tunes, even!).
Can you work with my budget?
Aaaah, budget. The short answer: YES. If that's what you really, really want.
The long answer: it's your home, your investment, and ultimately you as the client decide what to spend. I have never worked with anybody whose budget matched their wishlist. That's human nature. Think of it like buying a car. You might only want to invest in a Kia but everything you want is a Mercedes. It is totally in your power to decide if you want to scale down your wants and needs to the Kia, or if you want to up your budget to meet your Mercedes dreams.
(Here's a deeper dive on how to keep an interior design project in budget, if you're interested.)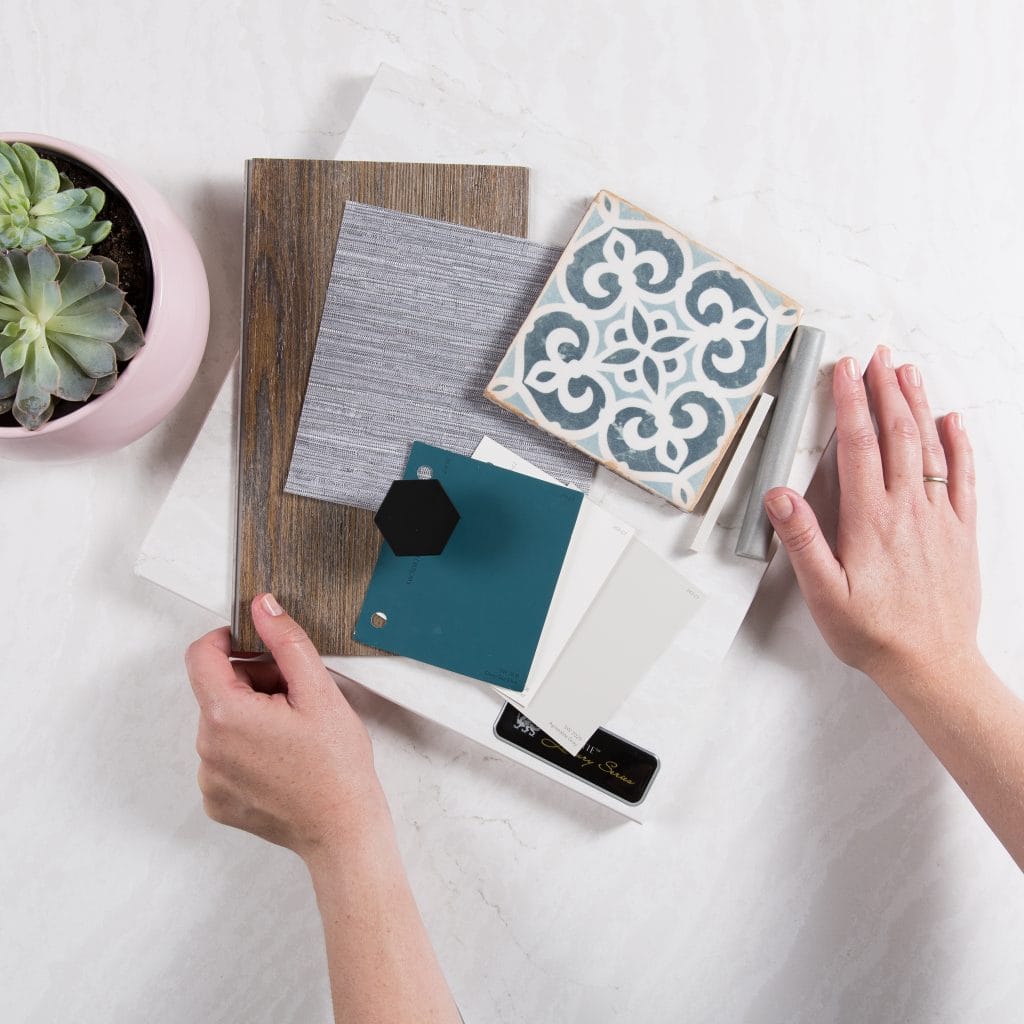 What design package is the best fit for me?
I'm so glad you asked! There's a reason we don't list the details about the interior design services we offer online and we ask new clients to book a complimentary consultation call first. It's amazing what we can uncover on a 20-minute call together and by learning more about you, your wants and needs, and your budget, I can recommend the most ideal package that's going to get you a kickass end result (ie. your dream living room you can't wait to invite your girlfriends into for a wine and cheese and gossip sesh!).
We have several awesome design packages ranging from a 2-hour Design Jumpstart session (where you'll get lots of high-level ideas and a ton of resources to make things happen on your own) to full-service Design Comprehensive (where we do all the heavy lifting and wow you with an HGTV-worthy reveal) as well as several options in between.
Depending on how much you want to be involved and how much you want to invest, we'll recommend the design package that will best rock your world.
What if I don't like something you've selected?
Girl, it happens. We usually knock it out of the park with our design plan and furnishings selections, but occasionally there will be one or two things that just don't do it for you. And that's okay – please speak up! We want you to be over the moon with your room design, and we allow time for reselections.
Nothing will be purchased on your behalf without your approval (and without a check from you) so no worries. We're not gonna go rogue and put something in your home you'd rather pass on.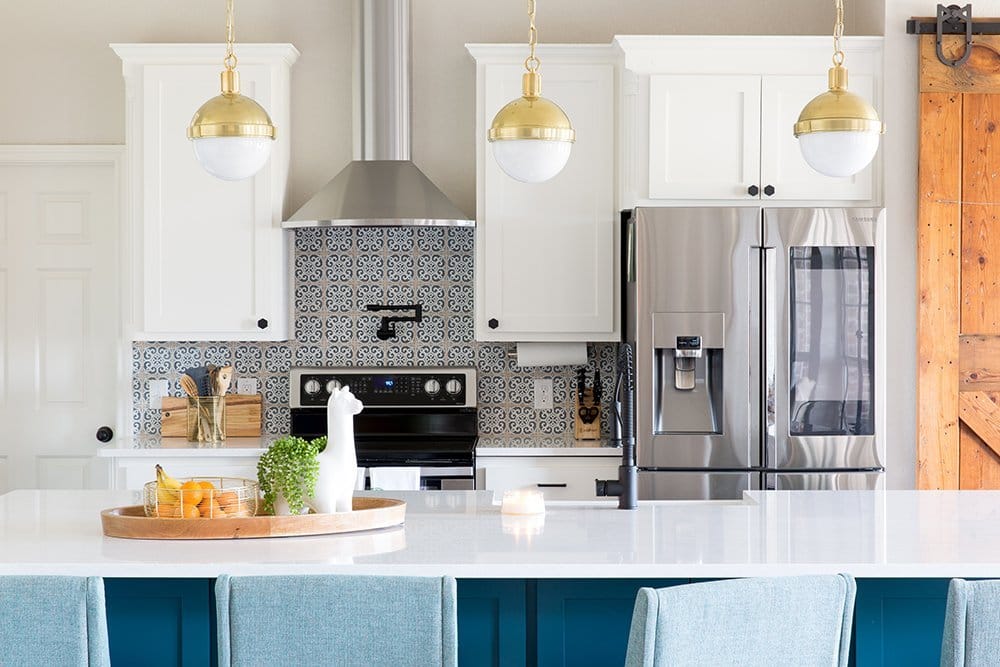 If I find a better deal on furniture, can I buy it on my own, instead of through you?
There are a lot of designers with their knickers in a twist over this one. "Clients are shopping me! They're buying the same things behind my back that I proposed to them!"
I'm going to be super candid here, as I know there's a lot of chatter about this between designers, but not in front of clients. So, dear reader/potential client/curious observer of the design industry, here's how it works if a designer proposes something (say, a sofa) and you buy it through her firm. Designers do get a discount off of "retail" pricing, and those discounts vary from vendor to vendor. If a designer is selling something to you, she likely has a margin on it and YES, WILL MAKE SOME MONEY BY SELLING IT TO YOU. Interior design is a business, not a hobby! And selling furniture and decor is one revenue stream for designers.
Just because a designer is making some profit on the items she's selling doesn't mean you're not getting a great price on it. I try to match MSRP or even offer clients a lower price than they can find online. But ultimately, Lesley Myrick Art + Design isn't Wayfair or Amazon – and I just don't have the buying power that the retail giants do to offer crazy discounted prices.
The reality is, I'm procuring items less and less frequently for clients these days. Sometimes a 10% off coupon is all it takes for a client to be able to get a better price than I can offer.
And that's okay! Wayfair and Amazon aren't going away, and I'm not going to fight it. It ain't worth my time to sell products at bottom dollar. I'd be broke-ass and a pretty sad designer. Nobody wants to hire an interior designer that lives in a cardboard box because she can't afford her mortgage payment.
So here's the deal – for projects at a certain budget level, I am happy to take on the workload of procuring furnishings and decor as part of a full-service, we-do-all-the-work-so-you-don't-have-to project. For busy clients who don't want to spend their time shopping with 10% off coupons and dealing with the headache of lost deliveries and damages and assembling furniture, they LOVE that we can take care of all this crap for them.
But as the interior design industry changes and becomes more accessible and affordable, more and more clients want to buy things themselves. I am totally down with that, and because of this shift in the past few years, most of our design packages are now design only – we'll do the awesome creative stuff that only we can do (really, that's what you're hiring Lesley Myrick + Design for!) and you pull the trigger and make it happen on your own.
PHEW. End of soap box rant.
Is there a question you'd love to ask Lesley Myrick Art + Design?
If it's pertaining to a design project in your home, I'd love to chat with you on a complimentary call – book yours right here. If it's a general interior design question you're curious about, please email me and I'd be happy to help!
Unless you've previously worked with an interior designer, you might not have any idea what the process looks like. So, here's the complete beginner's guide to working with an interior designer.
I totally understand when people are hesitant to invest in a design pro – after all, there's so much work that goes on behind the scenes that it's easy to be unsure of where your money is going. What does an interior designer do, anyway? How long does it take? And what does the process look like along the way?
Here's what the 10-step process with Lesley Myrick Art + Design looks like from start to finish for a full-service project (we call this our "Design Comprehensive" package). Of course, each client and project is different and we've got different design packages for different needs and budgets; but this is generally what to expect.
The Complete Beginner's Guide to Working with An Interior Designer
Step 0: Complimentary Phone Consultation
This is the pre-game: we want to get to know you and your project! This free 20-minute call with yours truly is a chance for you to make sure that Lesley Myrick Art + Design is an awesome fit for you. We'll ask you to share a little about your project with us, we'll recommend the best design package for you, and you'll be able to get all of your questions answered. Working together should totally jive and feel great – the complimentary phone consultation is like our "first date".
Step 1a: Design Jumpstart session
A 2-hour design consultation called a Design Jumpstart will kick off your project. We'll review your existing floor plan, recommend a new plan (if needed), discuss what type of furniture to purchase, talk about window treatments and finishes, help create a livable budget, come up with a design direction and vision, and answer your design and project questions. The Design Jumpstart is the launching point for you to gather expert advice and resources to continue on your own, or it sets the foundation for our work together.
Step 1b: Signing of Agreement and Payment of Design Fees
At the end of our Design Jumpstart session, a signed Professional Services Agreement and payment for initial design fees will officially kick off your project. Huzzah!
Step 2: On-Site Measurements and Photos
Lesley Myrick Art + Design will take detailed measurements of your home, as well as thorough reference photos. This is also the time that we'll invite your contractors into your space to take their own photos and measurements and discuss the scope of the project.
Step 3: Design Planning + Concept Meeting
We'll take all the information discussed in the Design Jumpstart and use it to design your floor plan; choose furnishings, fabrics, and finishes; select appliances and light fixtures; and create cost estimates for every necessary aspect of your design. This is the part of the process where a TON is done behind the scenes, and the client sees very little immediate results. We know it sucks to wait, but it takes time to do this right and make sure every last detail is covered.
Once we have a design direction and some initial selections made, we'll schedule a meeting to present our Design Concept and get your feedback on where things are headed before buttoning up all the details.
Step 4: Design Proposal Presentation and Collection of Payment
After all the behind the scenes planning is done, we'll present your design plan and proposal. Payment for all the goods you approve is due and we'll get busy procuring your items!
Step 5: Procurement
We'll place all of the orders for furniture, fabrics, appliances – you name it. We manage allllll the tedium of ordering, tracking, receiving, and inspecting your furniture and decor.
Step 6: Construction + Site Visits
It's go time! This is when your contractors will get started with their work. We'll pop in for site visits (usually weekly) and be available via phone and email to discuss the project with your contractors and answer their questions. This part of the design project can take a number of weeks – or months – depending on the scope of the project.
Step 7: Furniture Installation + Styling
Contractors are done doing their thing, and now the pretty stuff will arrive! Once everything has been delivered on-site, our team will arrange and style everything for the big reveal. Your home will go from construction zone to finished magazine-worthy space practically overnight.
Step 8: The Big Reveal + Walk-Through
TA-DA! At the end of the day you'll walk in the door to see your home completely finished. (Cue angels singing.) All your patience will have paid off when you see the incredible transformation! Your home will feel totally amazing. And it's all yours to enjoy. We'll also do a detailed walk-through with you and create a punch-list of deficiencies that need to be addressed.
There are always going to be a few minor things to take care of – this is totally normal. Sometimes furniture arrives damaged, or an issue arises with work that's been done. This is the time to fix those pesky problems and ensure you're over the moon with your new home.
Step 9: Professional Photography
Your stunning space deserves a moment in the limelight! Right after the big reveal when your home is perfectly styled (usually the next day) we'll bring in our rockstar photographer.
Step 10: Resolving Deficiencies + Project Wrap-Up
When all deficiencies and problems have been resolved, we'll officially wrap. Clients will receive a project binder which includes fabric swatches, paint colors, and other useful information to have on hand. And of course, a little thank-you gift from us.
Do you have a question about working with a designer that wasn't answered here?
This complete beginner's guide to working with an interior designer is just scratching the surface. If you have a question or are you're interested in starting a design project (no pressure to marry me, it's just a first date!) you can book a complimentary consultation call right here.
How much does it cost to decorate a living room?
It seems like one of those well-guarded secrets: how much does it cost to decorate a living room? Whenever I have a consultation call with a potential new client, I always ask what they've set aside to invest in their design project.
And nine times out of ten, the answer is, "I have absolutely no idea."
You know what? I don't blame them! Unless you've sat down to make an itemized list of every single item that goes into a typical room, it's such an abstract concept to come up with a budget. I mean, $10,000 sounds like a lot of money and you can probably decorate a living room for $10k, right?
Uhhhhh…no.
Unless you're shopping exclusively at IKEA and garage sales, a dreamy living room for $10,000 isn't going to happen. Think about it: you likely need a sofa, and two accent chairs, and a coffee table, and two end tables, and an area rug, and a couple of table lamps, and a light fixture…oh, and did I mention window treatments, accent pillows, wall art, maybe a mirror, and accessories?
There's some interior design #realtalk for you – it's probably going to cost more than you think to furnish your living room.
While you probably haven't made an itemized list of things you'll need for your living room, I have! Here's a quick breakdown of what you can expect to invest in a living room at a Good, Better, and Best price point.
One of the best indicators I've found for helping clients establish a project budget…
…is discovering what they're comfortable spending on a sofa. For some people, $1000 is a lot; for others, $10,000 is starting to reach the end of their comfort zone. Having real numbers to work with – not just intangible language like affordable or expensive – means I can get a sense quickly of what vendors to source from and at what price point.
So, now what?
I've created a handy-dandy FREE guide for you called How Much Does It Cost to Decorate a House? In it you'll find real room-by-room budgets to help you plan your design investment – at a price point you're comfortable with – to take the guesswork and uncertainty out of the financial side of decorating.
Get ready to kickstart your interior design project and plan your budget like a boss! Download our super helpful guide with room-by-room furnishing budgets and printable worksheets right here.