Posts Tagged 'party decor'
What if your living room doesn't have enough seating?
This is a really common problem. Our living rooms might suit our immediate families – there's enough for four butts comfortably – but when you're hosting a party, have out-of-town family visiting, or just have friends over, there's nowhere to sit. Short of buying a bigger house or using folding chairs (ick!) there actually are things you can do to increase the number of seats in your living room pretty easily.
And yes, it does mean buying new furniture, but it doesn't have to be as complicated as completely redesigning your living room.
What if your living room doesn't have enough seating?
Introduce a bench or ottomans.
When a living room doesn't have enough seating I recommend adding benches or ottomans – or heck, both if you've got the space for 'em! In front of the fireplace is a great opportunity to add a bench and have your guests, perch there when they're over for a party. This space is often underused in a living room, and there might be more room there than you think.
Swap your hard coffee table for a soft surface.
When seating is short in a living room, consider replacing a hard metal or wood coffee table with an upholstered ottoman. For daily use, a large tray on the ottoman will give you that tabletop surface you're looking for. But when you're entertaining that tray can come off and you have another place for people to sit and chat in your space.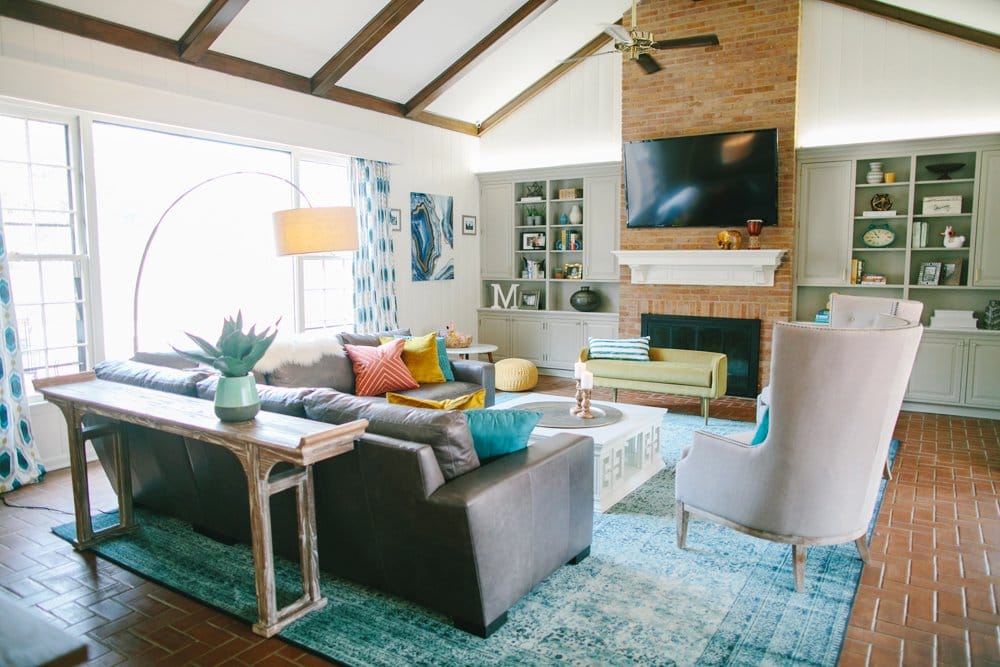 Rock a console table with stools underneath.
If you happen to have enough space behind your sofa, a sofa table or a console table behind it with a couple of benches or stools tucked underneath is a really chic vignette. And then – spoiler alert! – those little stools come out and you can put them wherever you need when you're having a party.
There are creative ways to get more seating incorporated in your living room, with small scale furniture – which I don't always recommend, but in this case if everything else in your space is the right proportion and scale it can be a really nice mix.
Although we're still somewhat sheltering-in-place, life is starting to open up and entertaining at home is becoming a doable again. (Woohoo!) If your living room doesn't have enough seating, these tips can help you make space in your home for your favorite peeps.
---