Before and After: Blue and White Bathroom Remodel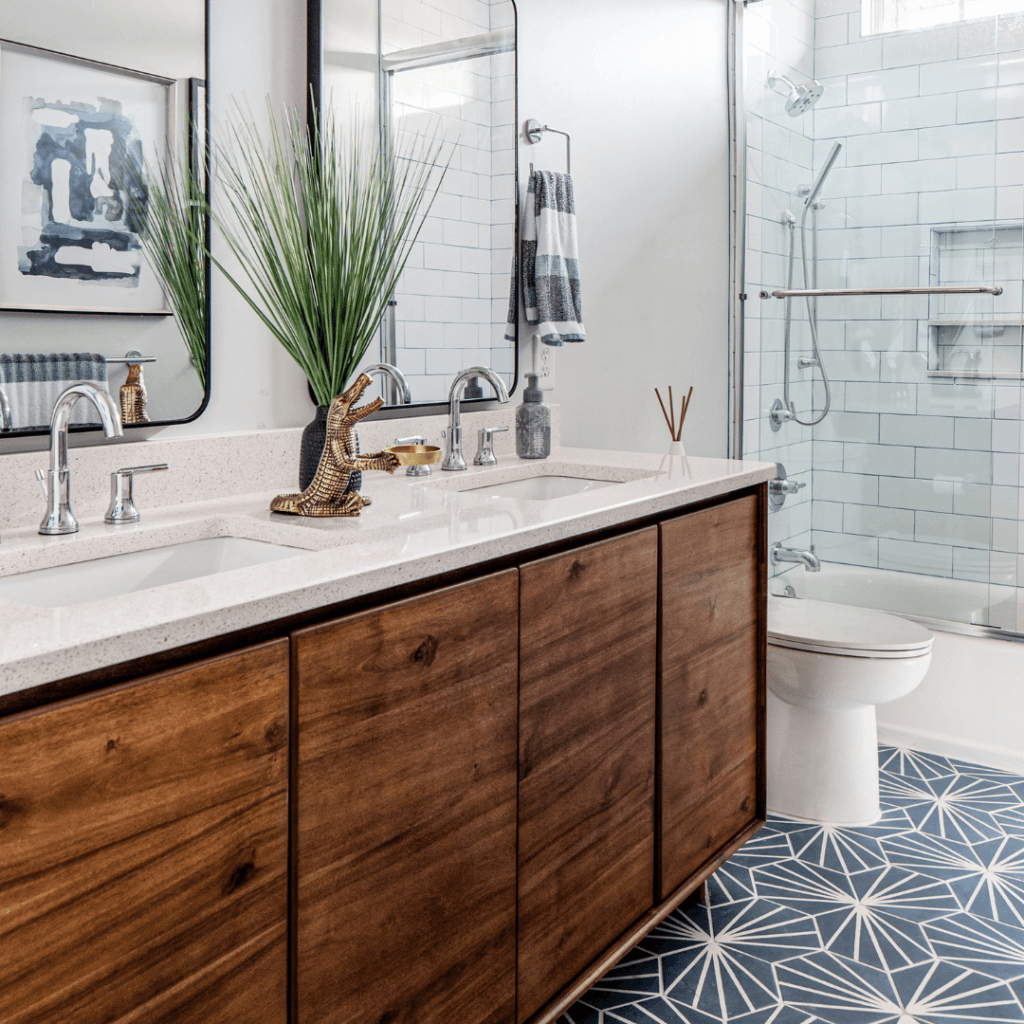 A professional family in Kathleen, GA purchased their first brand-new home a decade ago, and in addition to refreshing their dated builder's beige kitchen (seen here), they were ready for a total remodel of their pre-teen boys' bathroom, updating their builder's beige finishes to a fresh blue and white color palette.
Here's a look at the entire renovation from start to finish.
Boys' Bathroom, Before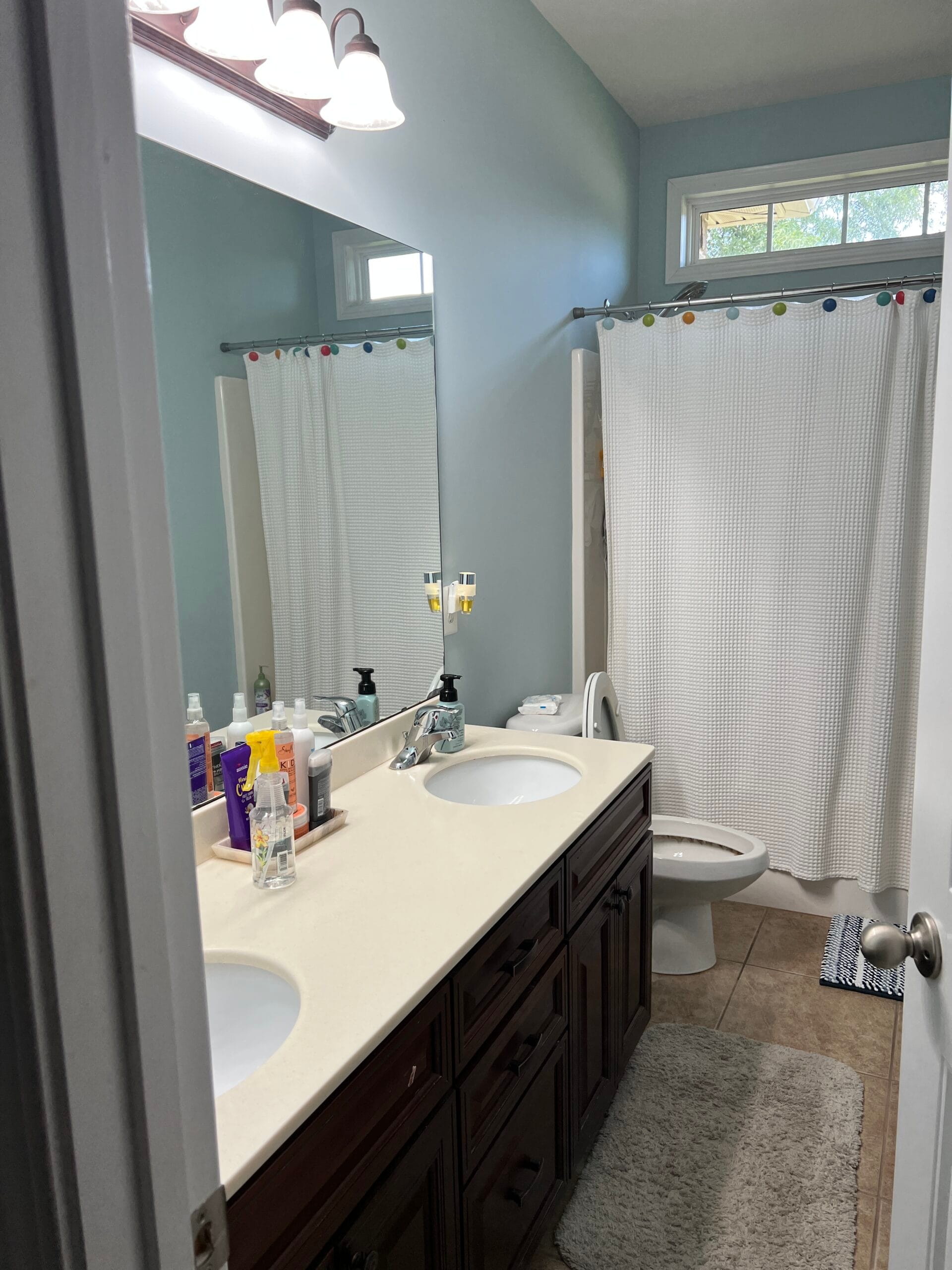 Just like their kitchen, this bathroom was drowning in brown, brown, and more brown! Yellow-toned beige countertops and orange-toned beige floor tiles kept this bathroom squarely in the past, and always looking dingy no matter how often the room was deep-cleaned. The double sinks and simple layout made sense, but this bathroom left a lot to be desired style-wise and it was time for a space that would reflect their boys' fun personalities and grow with them into their teenage years.
Boys' Bathroom Moodboards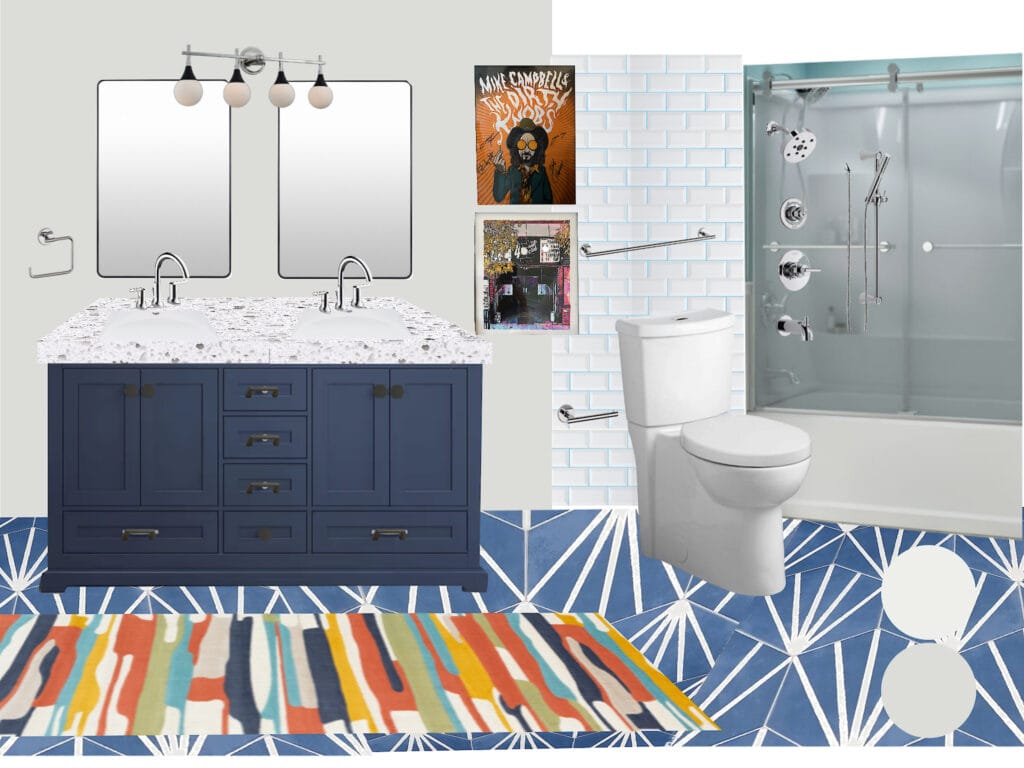 Initially, the clients wanted to keep their existing vanity and refinish it with paint to reduce the investment in their blue and white bathroom remodel; however, a painted vanity lacked the warmth and Mid-Century vibes that a wood vanity provides. Ultimately, they decided to replace the vanity, which was a worthy splurge as it kept the space light and bright, and added warm texture to the cool blue bathroom design.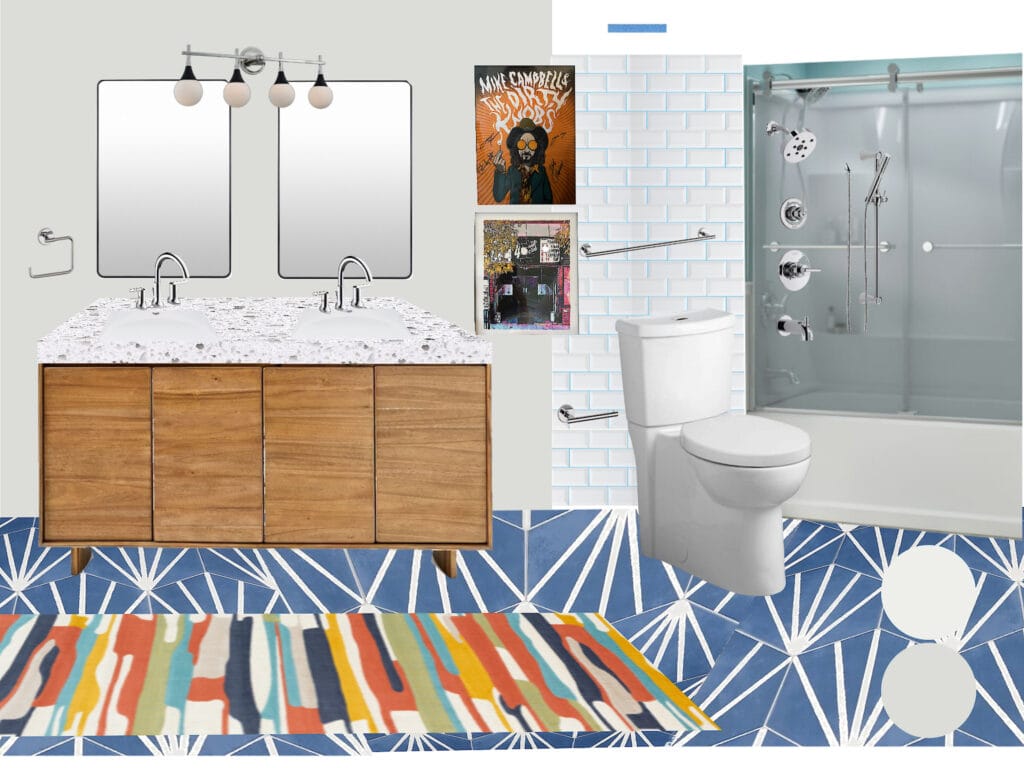 Boys' Bathroom, After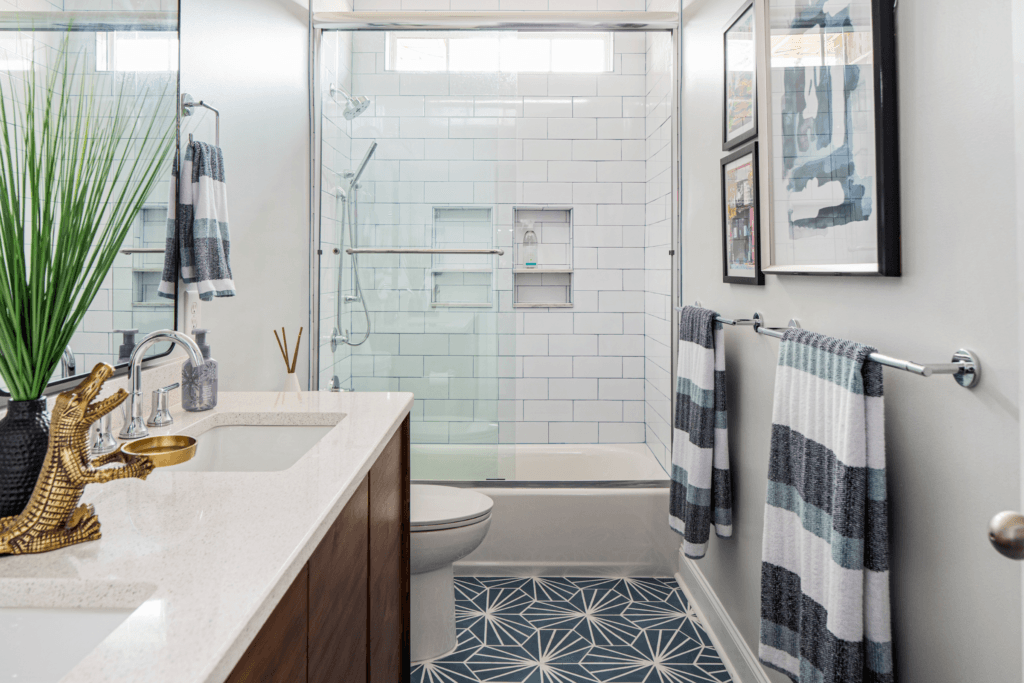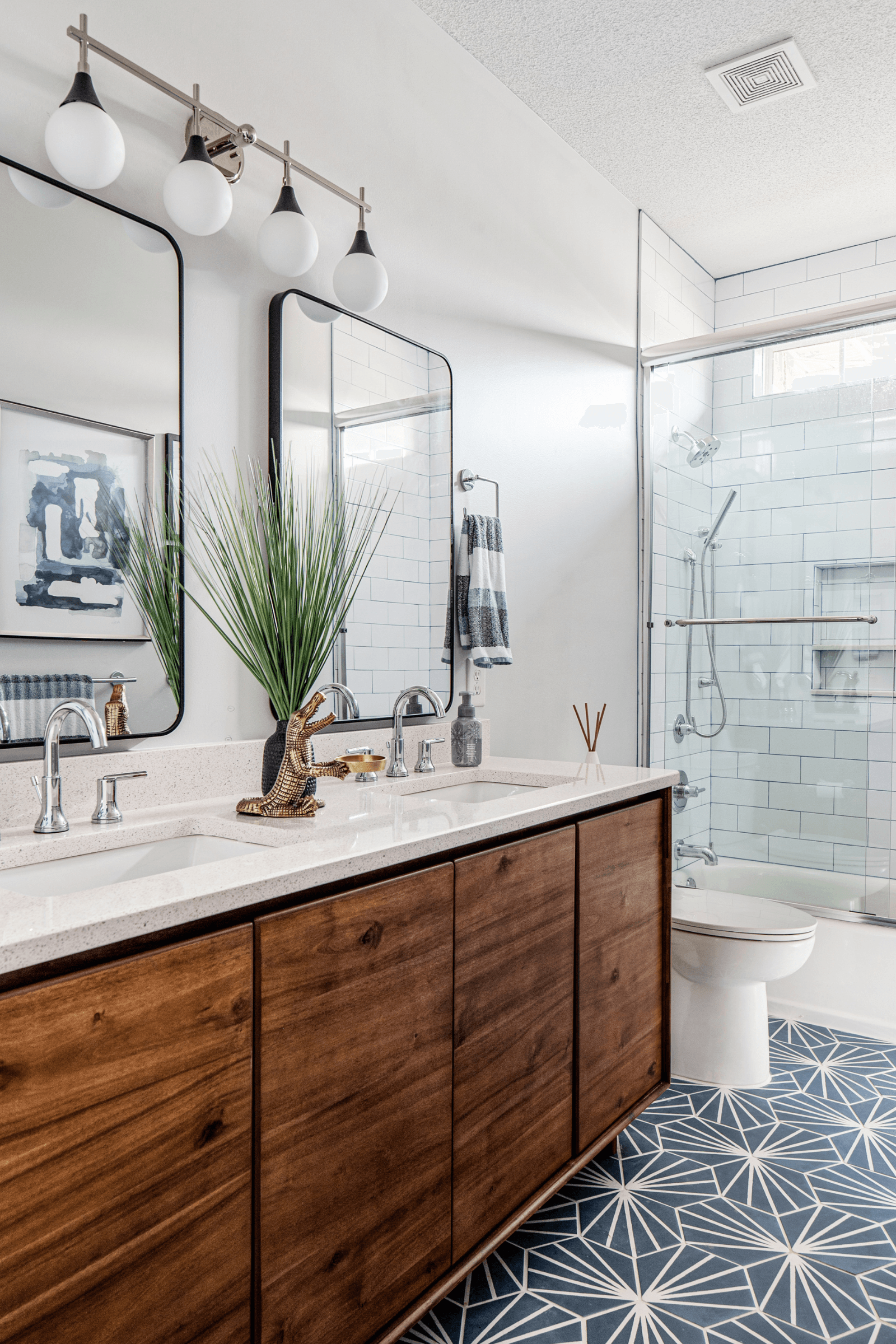 Same room, same layout – completely different feel! Blue hexagon floor tiles, a warm-toned wood vanity with clean lines, and oversize subway tiles with blue grout are colorful and livable for years to come.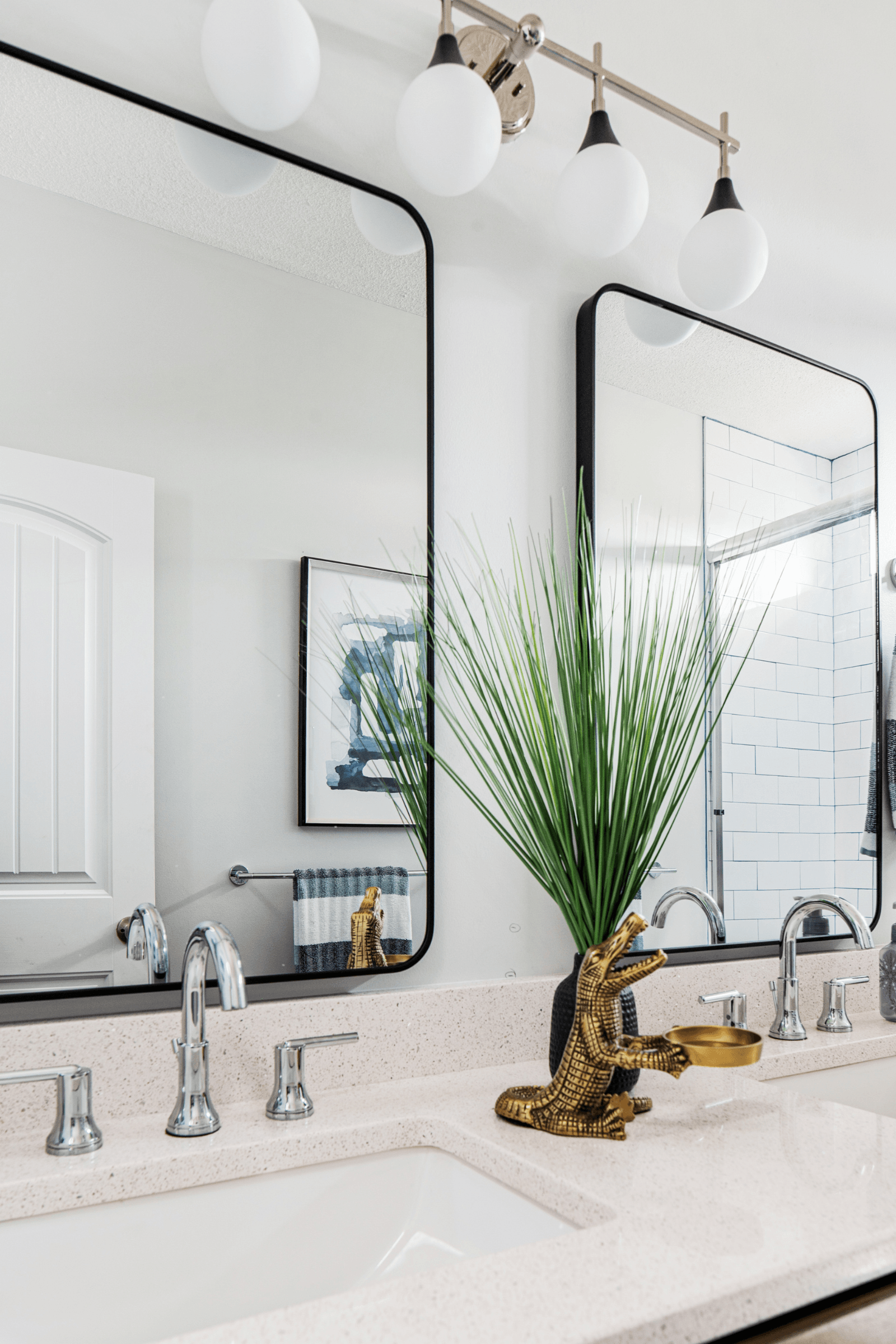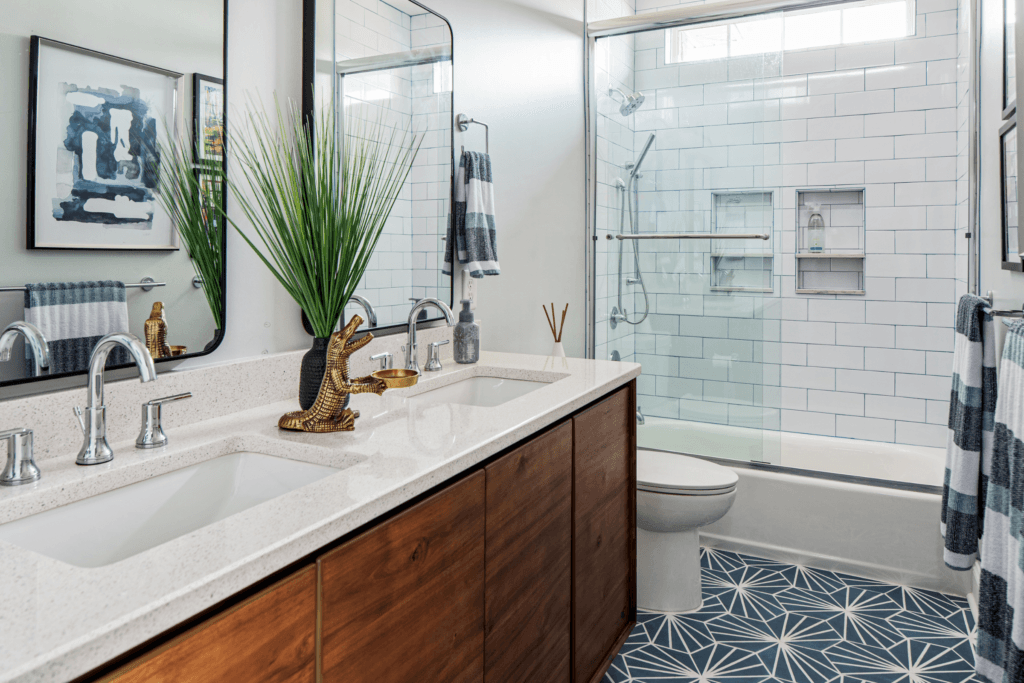 For the faucets and fixtures we choose classic chrome, and introduced accents of black and brass for contrast and interest. Artificial greenery (because let's be real, young boys are not likely to keep up with watering!), striped towels, and visually colorful art soften the hard surfaces of this blue and white bathroom.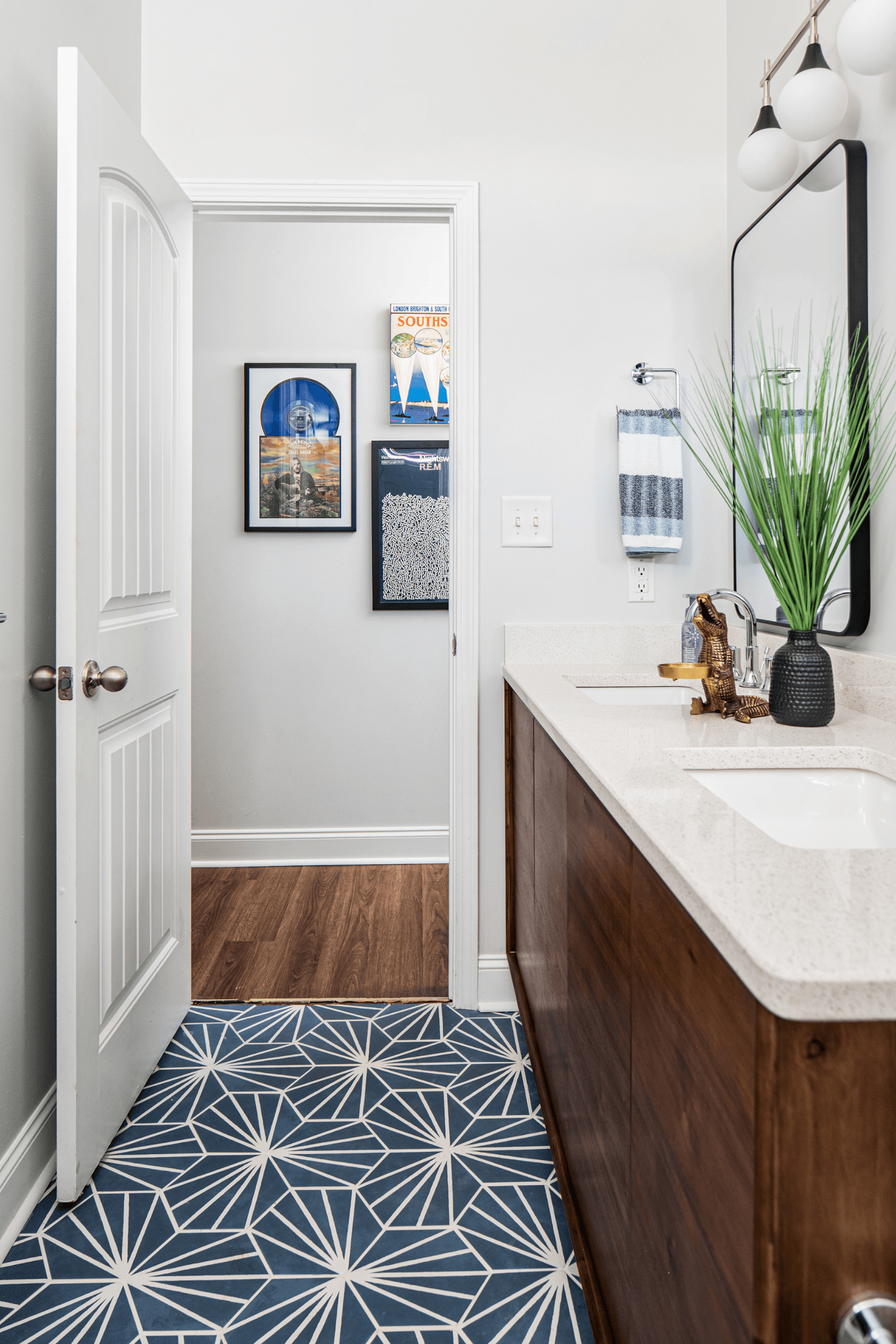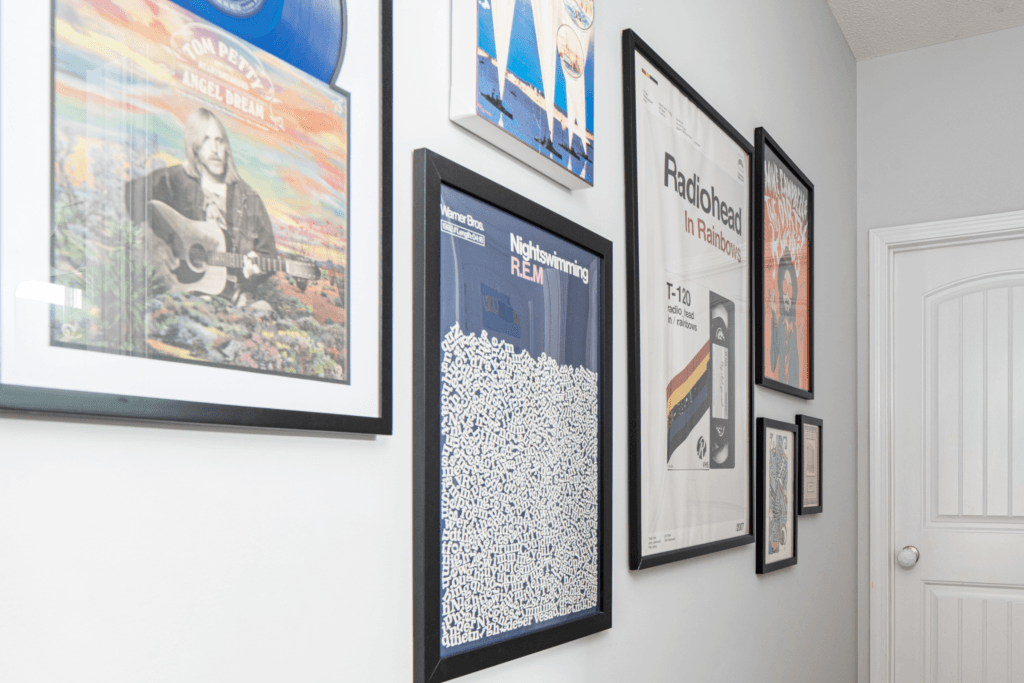 The clients had an amazing collection of music memorabilia and original art, which we happily incorporated into the bathroom design and adjacent hallway.
Start Your Design Project
At Lesley Myrick Interior Design, we make the typically confusing design process seamless. Our high-touch, deeply engaged design process means that we accept just 12 large-scale remodeling projects per year with clients who are leaders in various industries and are ready to celebrate their successes with a personality-driven home that stands the test of time. Learn more about our full-service interior design and inquire here to start your design project.