Before and After: A Dramatic Navy Dining Room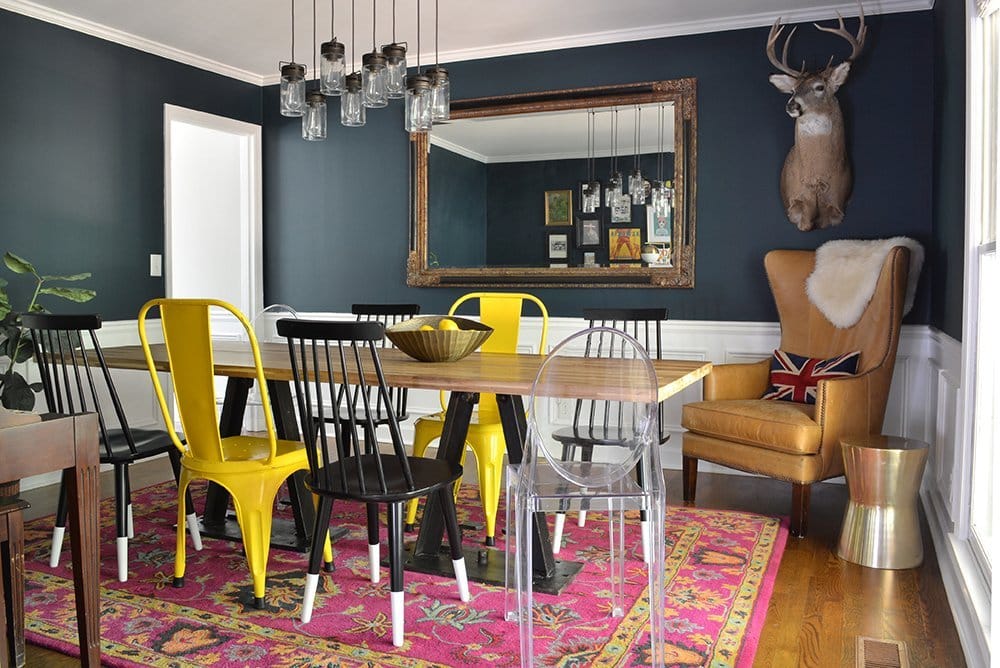 Whoa, Nelly! I love the before and after of this dramatic navy dining room in Atlanta, Georgia. (Especially because it's my own home and I'm the lucky gal who gets to enjoy it every day.)
Here's what the room looked like before we moved in: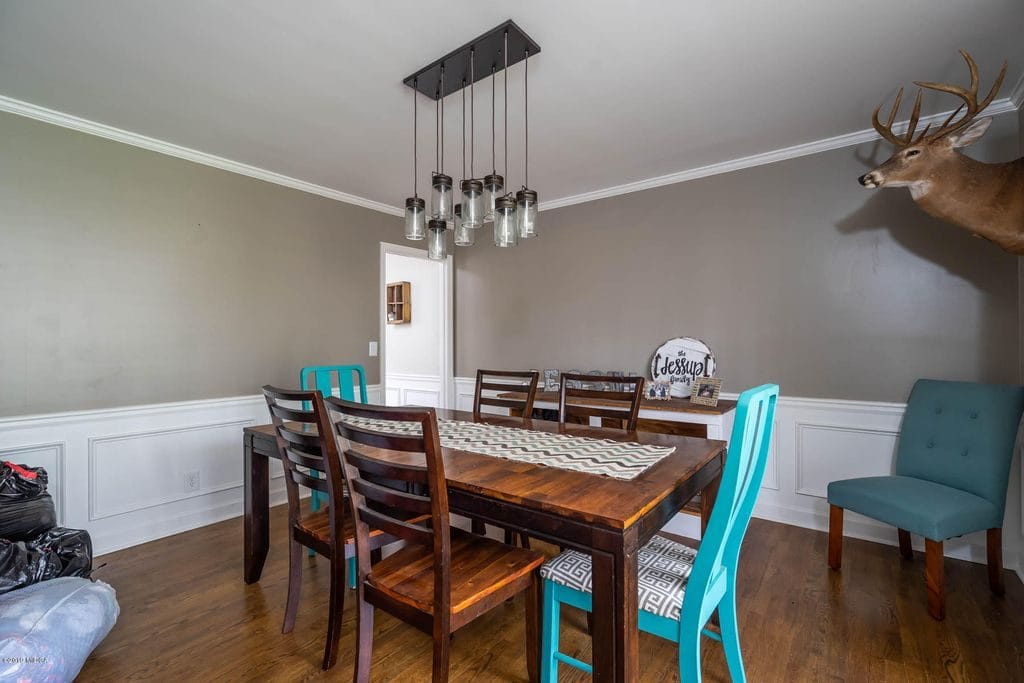 Oh look, it's my favorite wall color – beige! (HA. You know I'm kidding.) The space definitely had some good stuff going for it, including beautiful panel molding, crown molding, and large tall windows. The light fixture leans a little farmhouse-ish, but I dig its slightly industrial vibe so we decided to keep it.
And here's the dramatic navy dining room, after: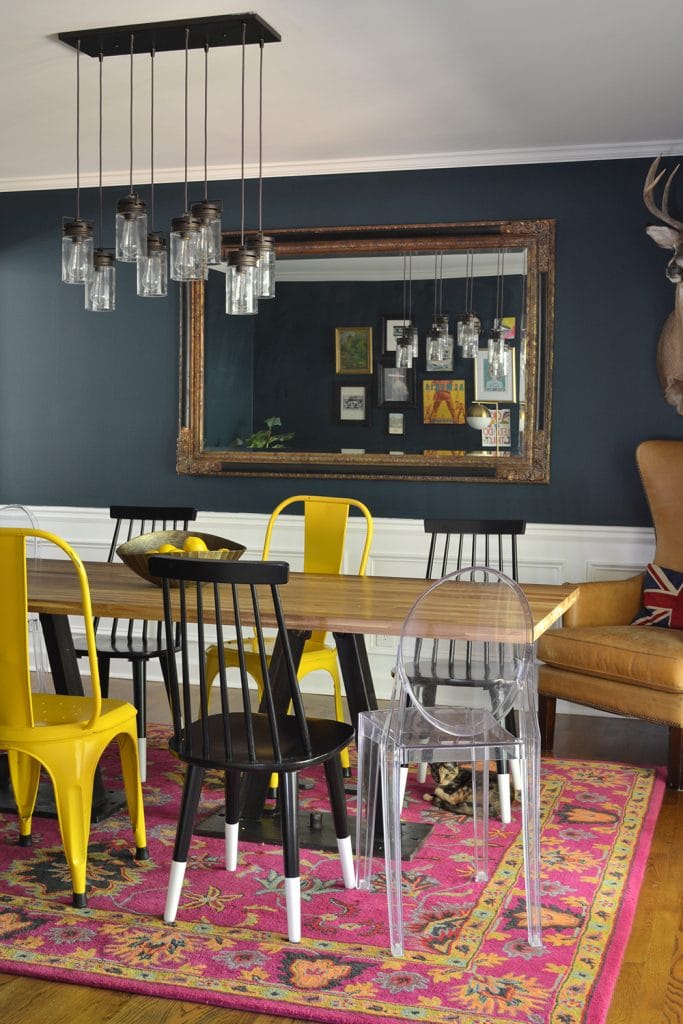 In this dining room we re-used most pieces from other rooms in our Texas home: the area rug and oversize antique mirror from the master bedroom, the kitchen table base and chairs from our kitchen (but we replaced the warped zinc tabletop with a larger butcher-block one), my favorite Cognac leather wing chair from the living room, and the deer mount from my husband's home office. Funny that the previous owners also had a deer head in this room – I guess that's just part of living in the South?
The wall color is one of my tried-and-true favorites, Sherwin-Williams Dark Night, paired with crisp Extra White. (And did you hear that Sherwin-Williams just announced Naval as their Color of the Year for 2020? Navy has officially arrived.)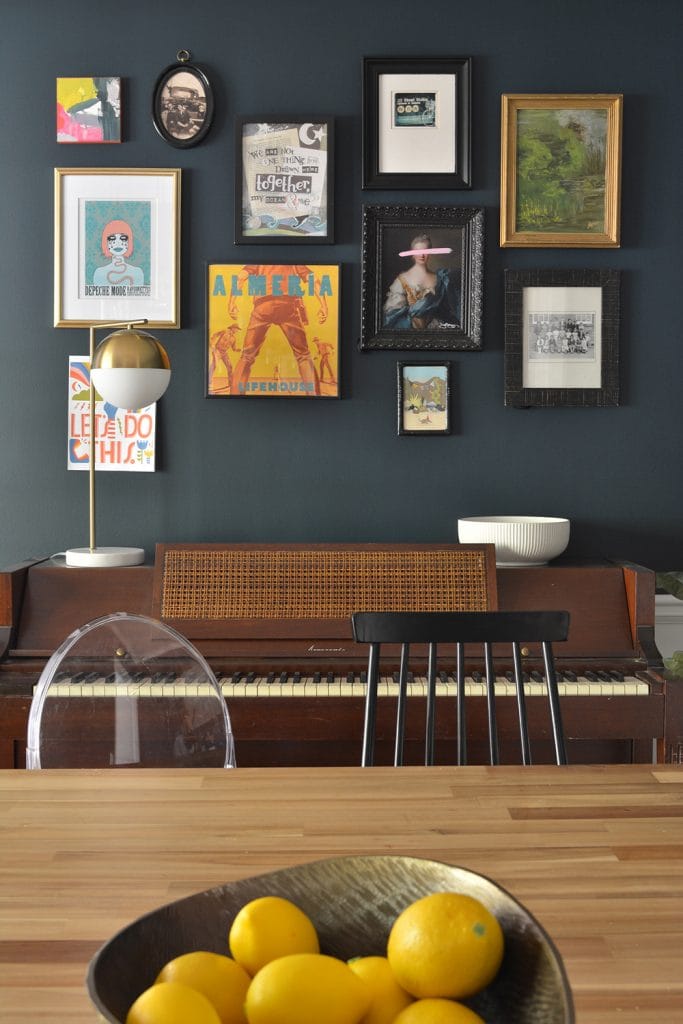 To balance out the large mirror on the opposite wall I created a gallery wall above the piano featuring vintage family photos, meaningful artworks created by friends, a couple of artworks I created, as well as an oil painting done by my late grandmother. She was instrumental in nurturing my artistic talent as a kid, and I'm forever grateful to her for the many Saturdays she spent taking me to art classes.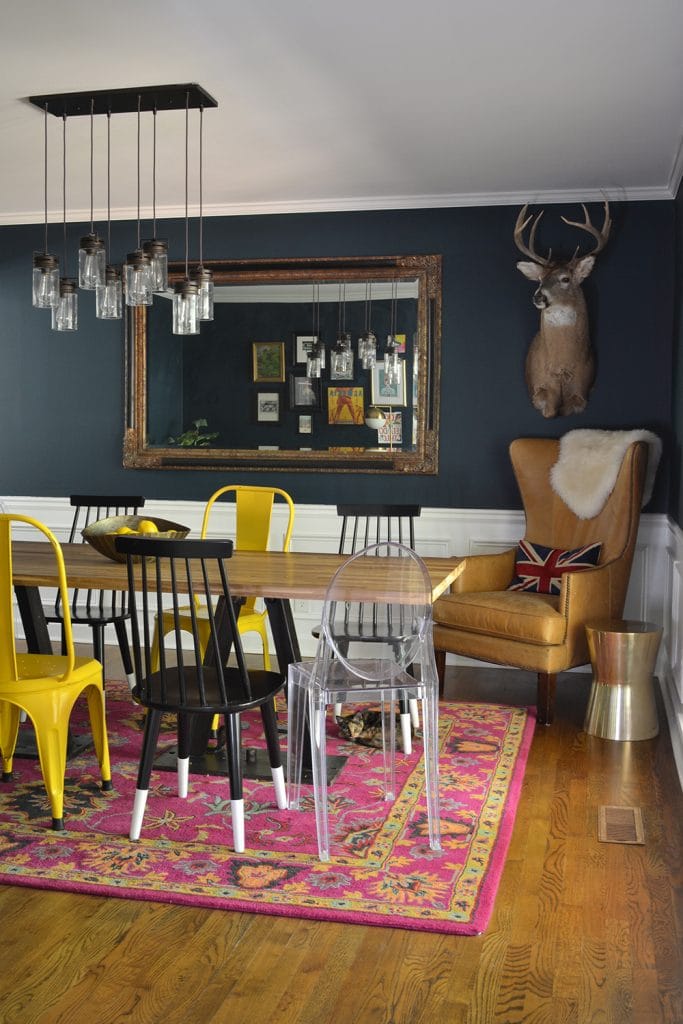 Hope you enjoyed this dining room before and after, and my home office reveal last week too! I've got several other spaces in my new Atlanta home to share with you in the next few weeks too.