Before and After: Mid-Century Master Bedroom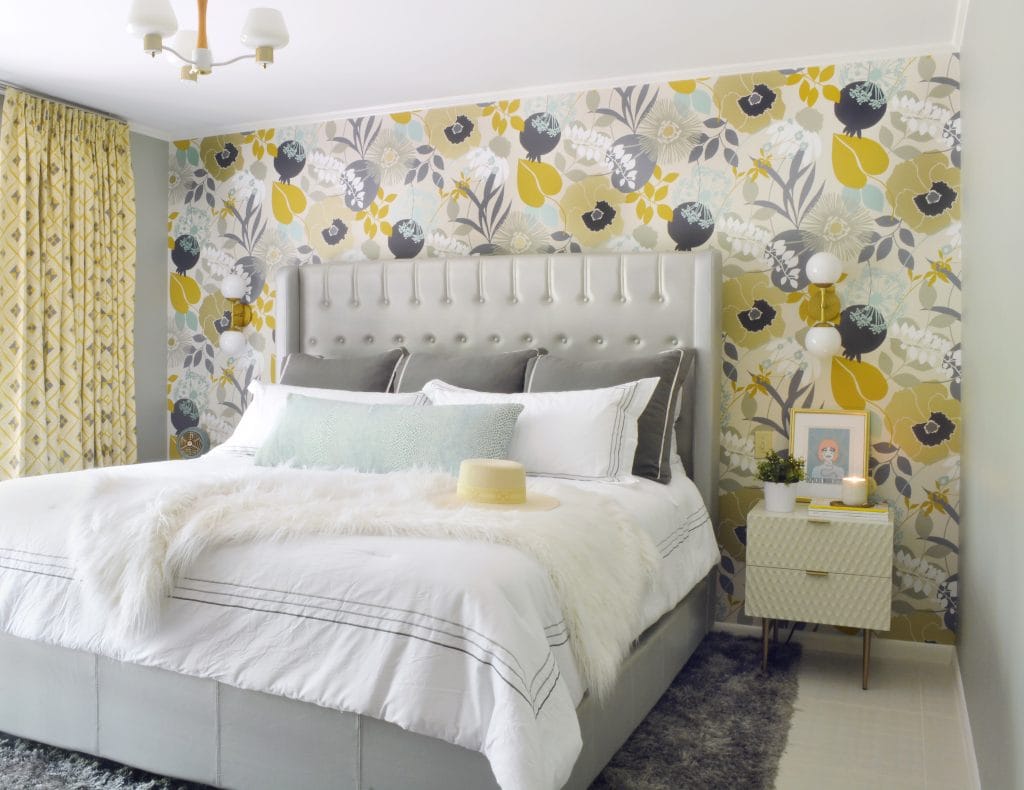 Mustard and mint? Florals and geometrics? BRING IT ON. You know I love a little unexpected mix. And this Mid-Century master bedroom was just screaming for some personality and a little sex appeal.
The home, built in 1961, had some funky features like a built-in secretary desk and some badass original light fixtures hiding in an upstairs closet. But the sad, grey walls and dungeon-looking light fixtures had to go to make room for a modern makeover.
Here's a peek at the master bedroom before. The clients loved their tall upholstered bed and shag rug, so those pieces stayed in the final design: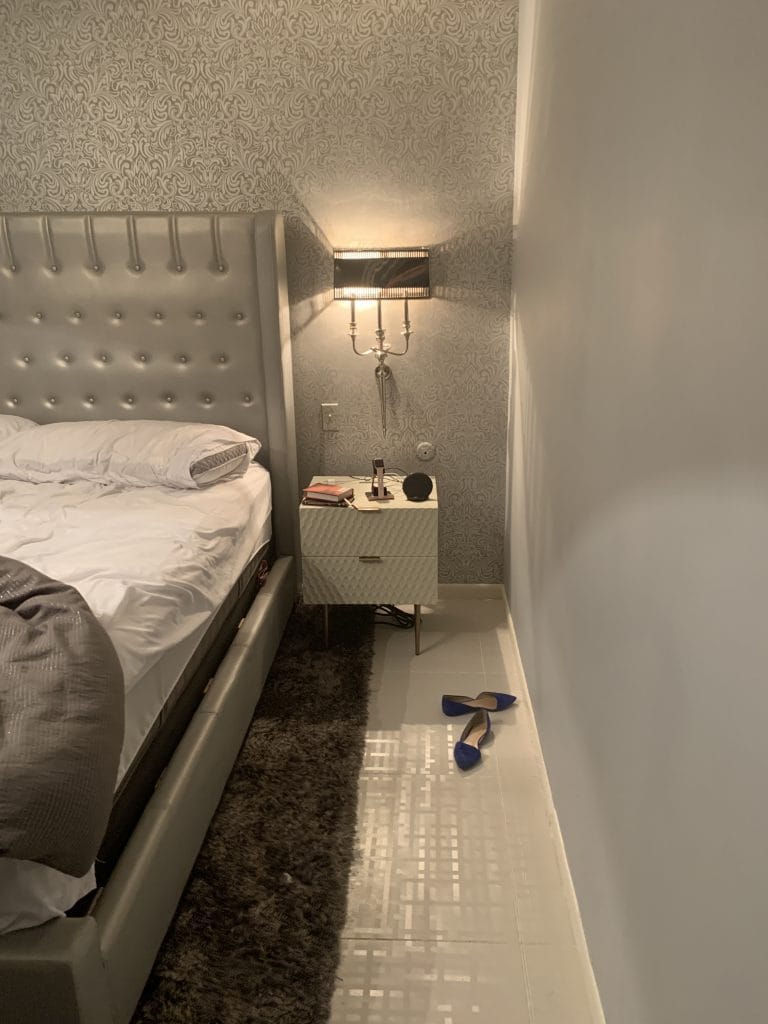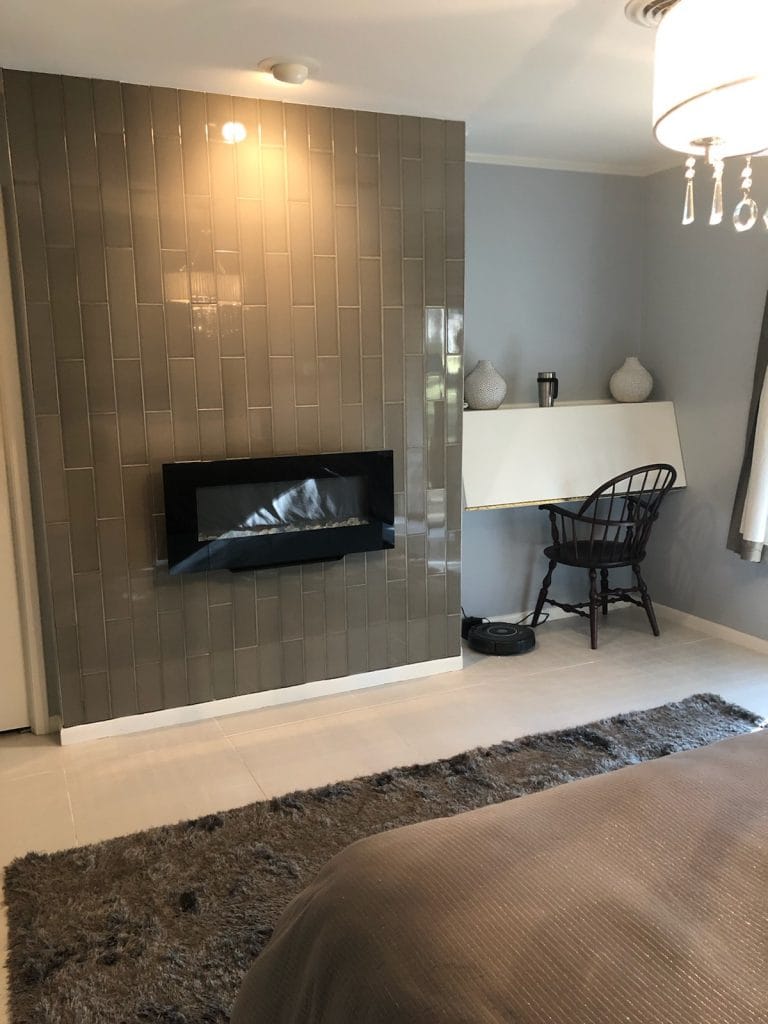 I know. It's so sad and so gloomy. Who would want to get it on in here? I can't imagine feeling – ahem, inspired – in such a dull space.
I love the grey fireplace tiles and contemporary bed, but this room needs some color to bust out of boring! Here's the master bedroom, after: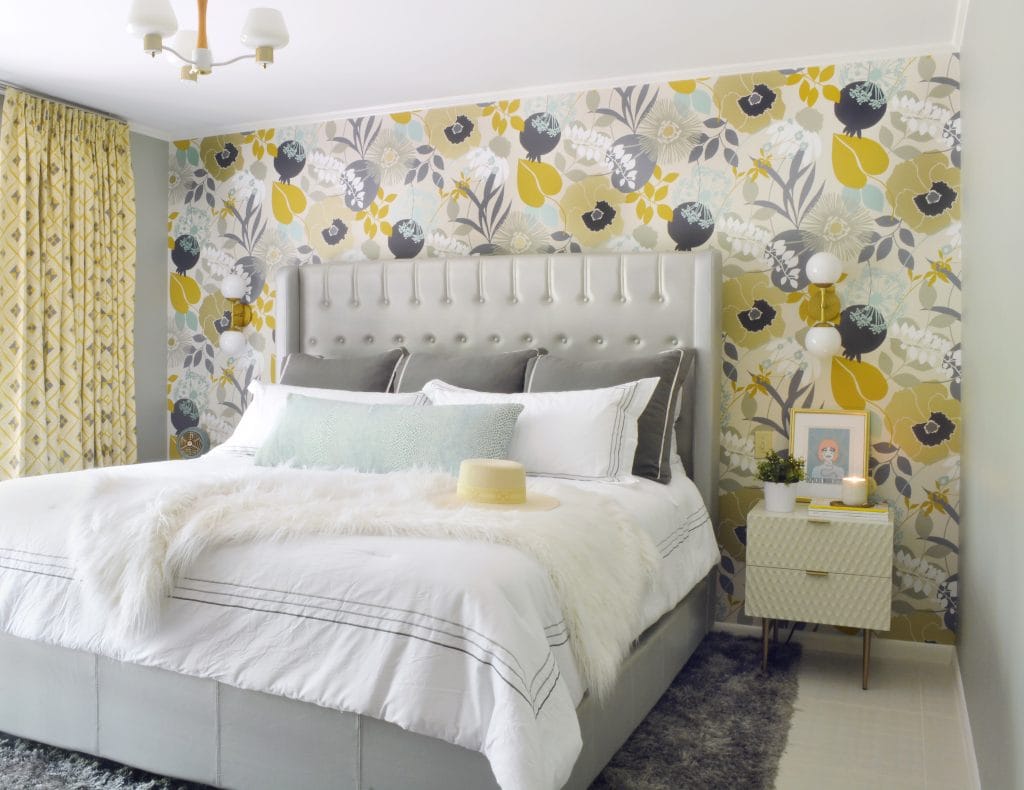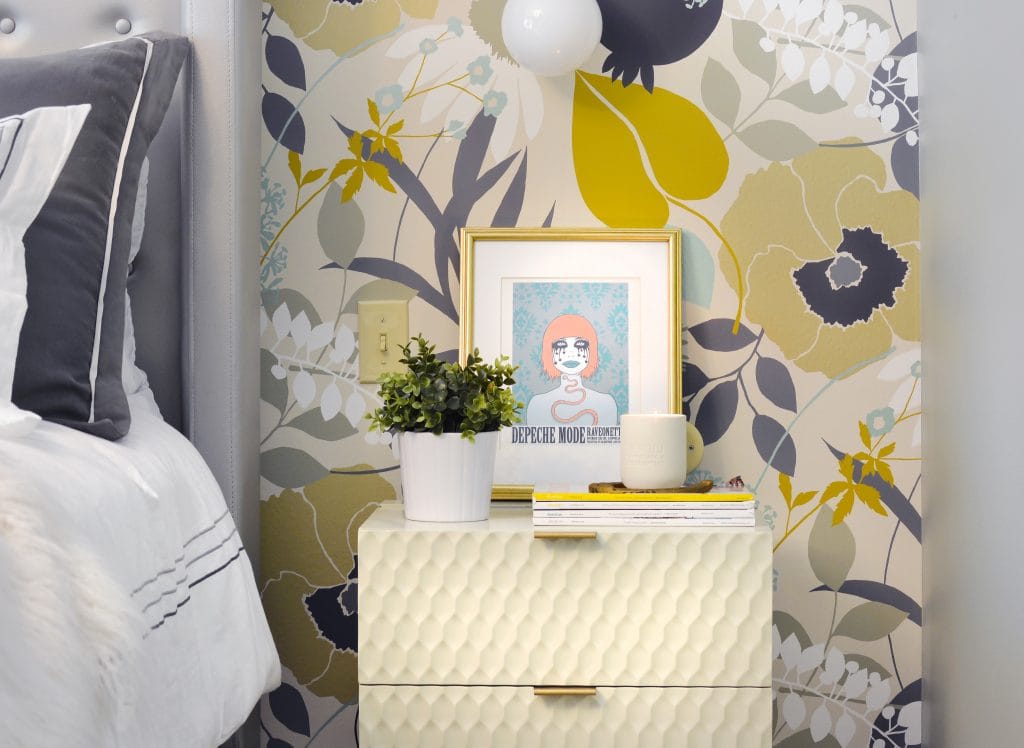 Nothing grabs your attention like a bold floral wallpaper. The accent wall behind the bed creates a focal point in this mid-century master bedroom, and the geometric draperies are a masculine contrast to the ultra-feminine wallpaper.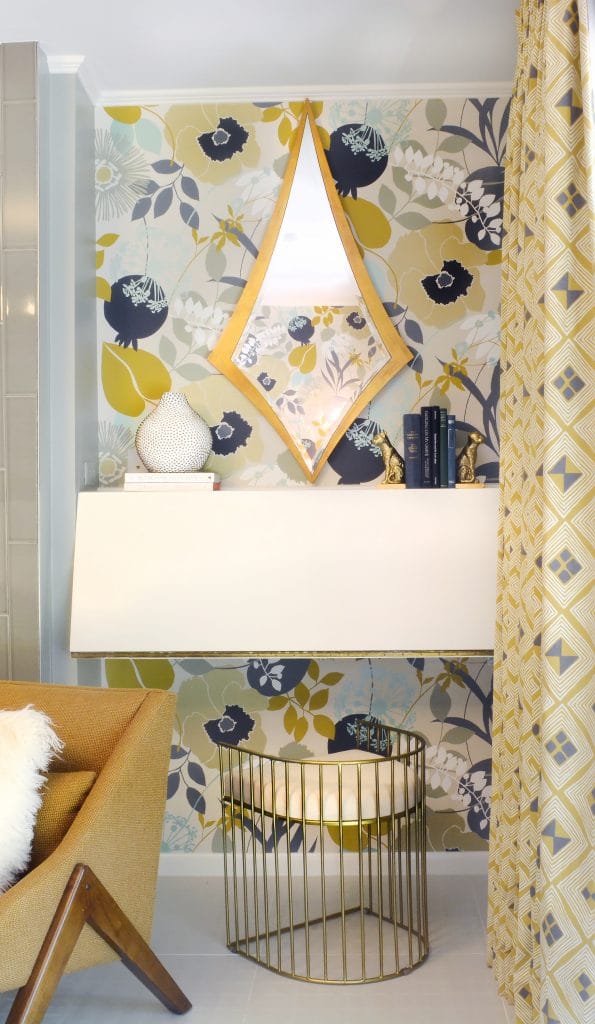 At the last minute, we decided to wallpaper the desk area too, and I'm so glad we did. It balances out the opposite wall and makes it such a special space to sit and work.
I wish I could take credit for sourcing that sweet little brass chair, but it came with the house! It belonged to the original owner of the home in the 1960s. Isn't it funny how everything old becomes new again? That chair feels so current and on-trend despite being nearly 70 years old.
Ready to start your design project? Learn more about our services or inquire with project details to get started.