This is one of those things that seems a little quirky and taboo, and people are really unsure if this is okay – can you use rugs in the kitchen? My answer: heck yes to rugs in the kitchen! Area rugs are an awesome way…
READ MORE...
Your kitchen lighting – just like your diet – needs balance to be healthy, happy, and functional. If you're wondering how to choose lighting for a kitchen, there are 3 types of lighting your kitchen requires, and I'm going to give you the scoop on…
READ MORE...
Designing a kitchen is a TOTAL BEAST. There are soooo many details to consider, from countertops to cabinets to cooktops. I can't tell you how many times I've forgotten to select grout or overlooked including undercabinet lighting when creating a kitchen design for a client.…
READ MORE...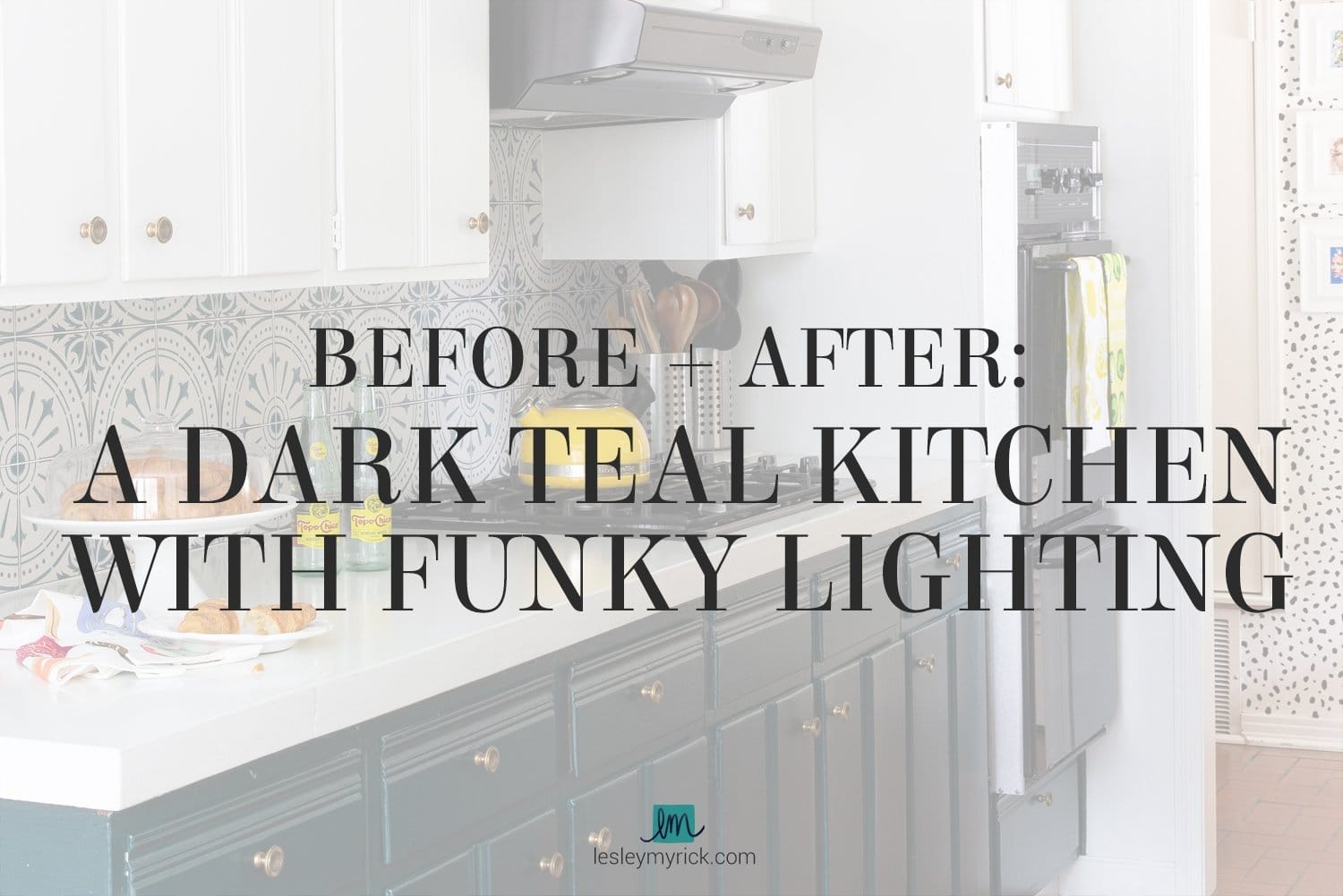 Who doesn't love a good before-and-after? Get ready, because all month long I'm sharing a tour of our Texas home, including the living room, master bedroom, kids bedroom, my office, my husband's office, and the kitchen. Finally – the dark teal kitchen! Disclosure: Some of…
READ MORE...