How much does it cost to decorate a house?
Get ready to kickstart your interior design project and plan your budget like a pro! Download our super helpful guide with room-by-room furnishing budgets and printable worksheets.
My first apartment boasted a hand-me-down beige plaid sofa from my grandparents, a structurally unstable bed purchased from IKEA, and was shared with my suuuuper messy ex-boyfriend. As an interior designer and neat-freak, let's just say these were not my ideal living conditions. I never…
READ MORE...
Hands up if you've ever redecorated a room – and it ended up being waaaaay more that you had hoped to spend. You're not alone! Here's the truth about how to keep an interior design project in budget. You may not like to hear it…
READ MORE...
Should you reupholster – or not? A couple of years ago I chose to reupholster a loveseat for my master bedroom, thinking it would be a delightfully inexpensive way to transform a basic piece of furniture into something badass. Well, that loveseat definitely got a…
READ MORE...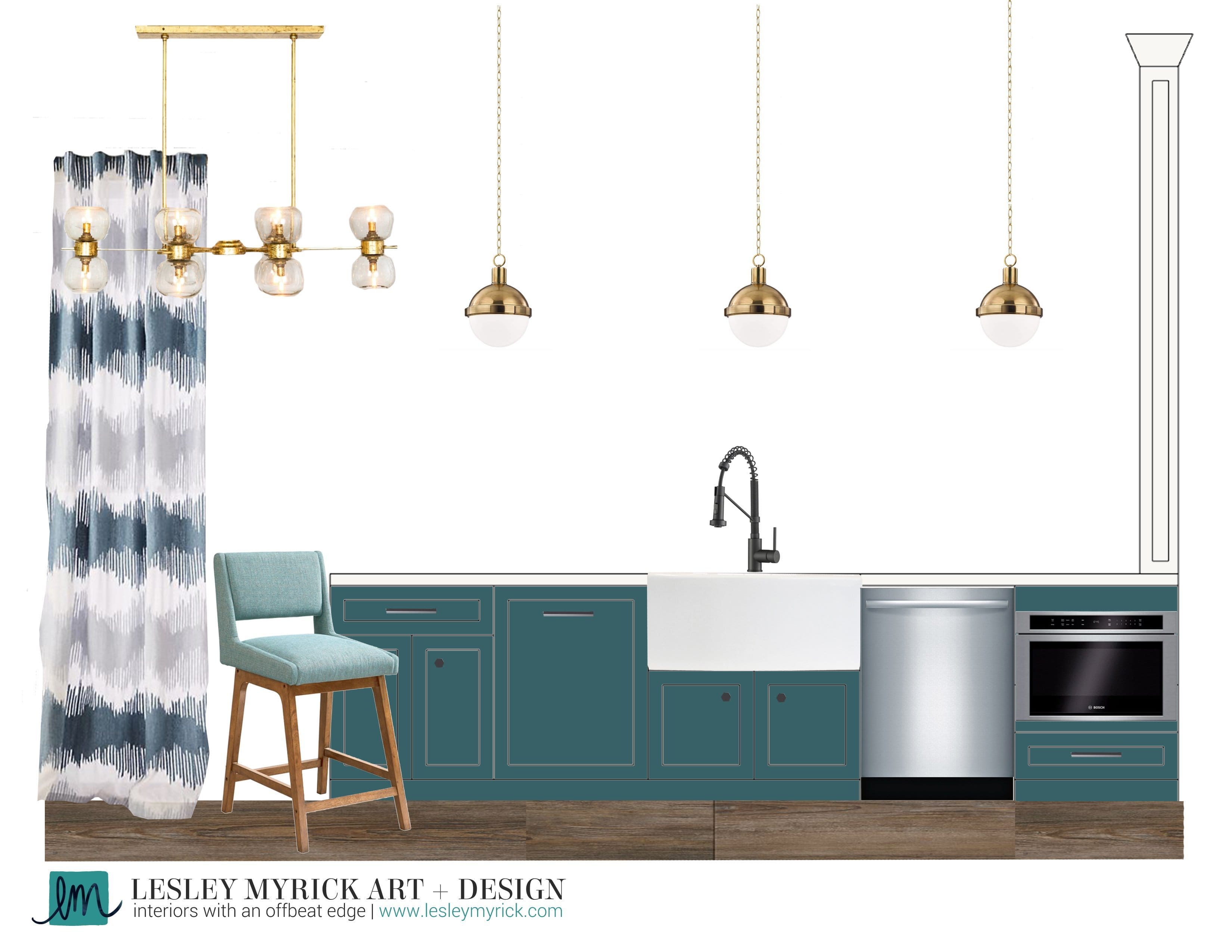 This Waco family-friendly kitchen remodel is in full swing – we're about four weeks in to an eight-week renovation. I love designing projects of this scope. A full-scale renovation means there will be an UHHHMAZING reveal at the end and I can't wait to see…
READ MORE...
I'm totally breaking my own rule here by asking the question "what's the one thing that every room needs?" because I hate those listicles that tell you you must have something! My girl Tina Fey said it best in her rad book Bossypants: "When people…
READ MORE...
I had originally planned this post to be a roundup of 10 of my favorite design books. But as I was thinking about what books to include, I realized that it's not just beautiful hardcovers about interior design that have had the biggest impact. These…
READ MORE...
There's nothing better than a satisfying "after" photo, and I've been dying to share this colorful kids craft room with you! You may remember the "before" photos from this space in Waco, Texas: Yup. Snooooooozefest. But don't worry – some funky wallpaper, chic furnishings, and…
READ MORE...
In the last What I Wish I'd Known post I shared my experience (and hard-earned knowledge) about choosing white paint colors. But what about the other end of the spectrum – choosing dark paint colors? I'm so psyched to see dark wall colors gaining popularity.…
READ MORE...
One of the biggest design investments in the home is your kitchen. If yours is less-than-awesome, how do you know if it's worth investing in a kickass complete remodel or if a less expensive makeover will do the trick? Here's when you should renovate a…
READ MORE...