Shop Lesley's Style: Rustic Glam Dining Room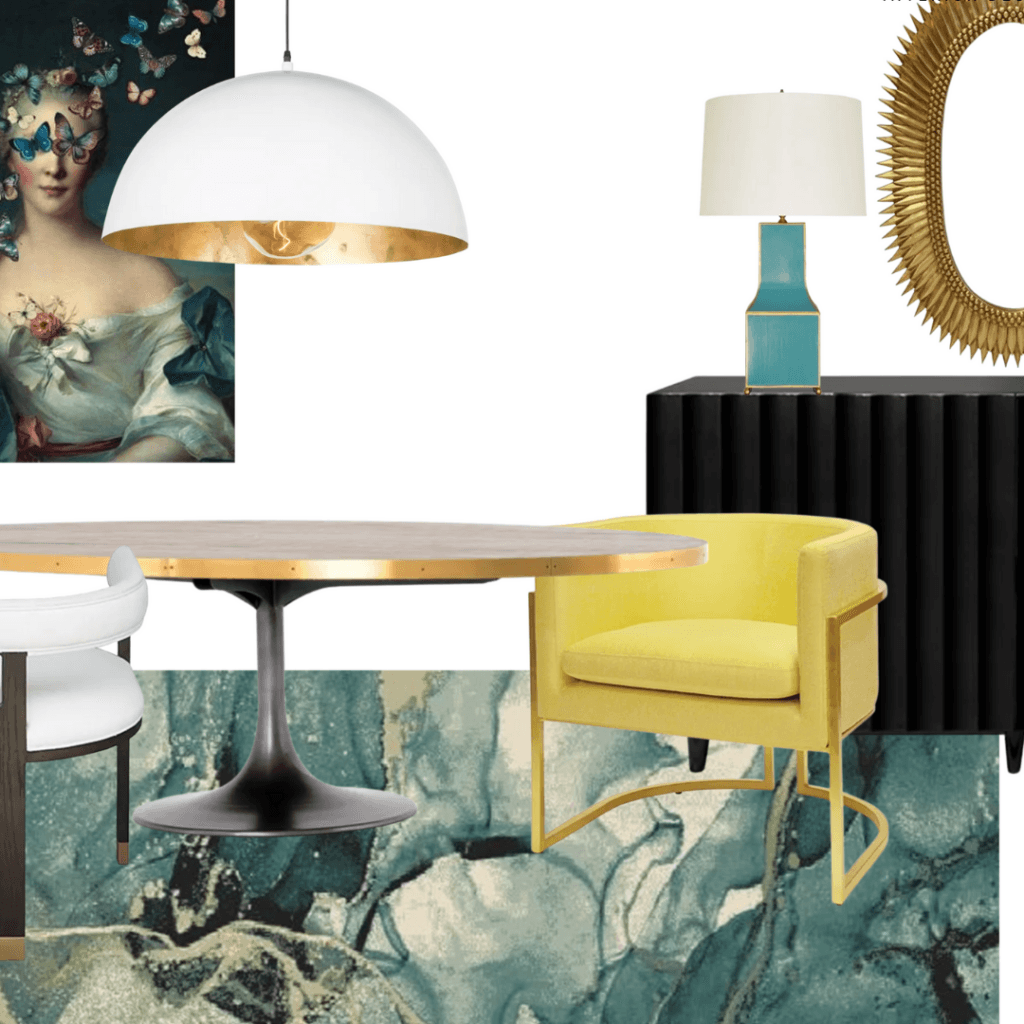 'Tis the season to think about dining rooms! I love the juxtaposition of rustic elements (think distressed wood and hammered iron) with a little bit of glam (like luxe velvet and shimmering gold) in any room, but especially in a dining room. Rustic elements make the space livable and forgivable for entertaining, while glam touches sparkle and bring a magical ambiance after dark.
Shop the Rustic Glam Dining Room here, and if you missed the last Shop Lesley's Style post, here's our shoppable Teal + Chartreuse bedroom.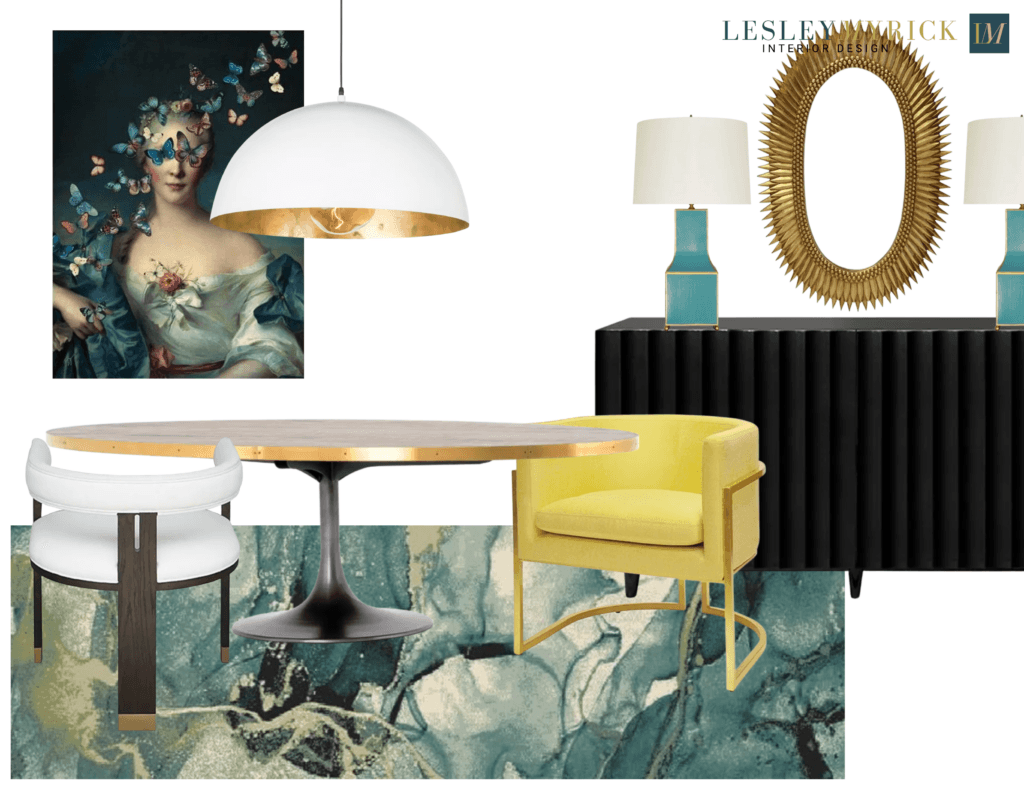 Ready to re-do your dining room? We'd love to learn about your project and see if we're a great fit together. Inquire here to start your design project.