Posts Tagged 'accessories'
This is a weird tip, but it totally works! Here's how to get a designer look with accessories:
Buy accessories at least big as your head.
Wait, what?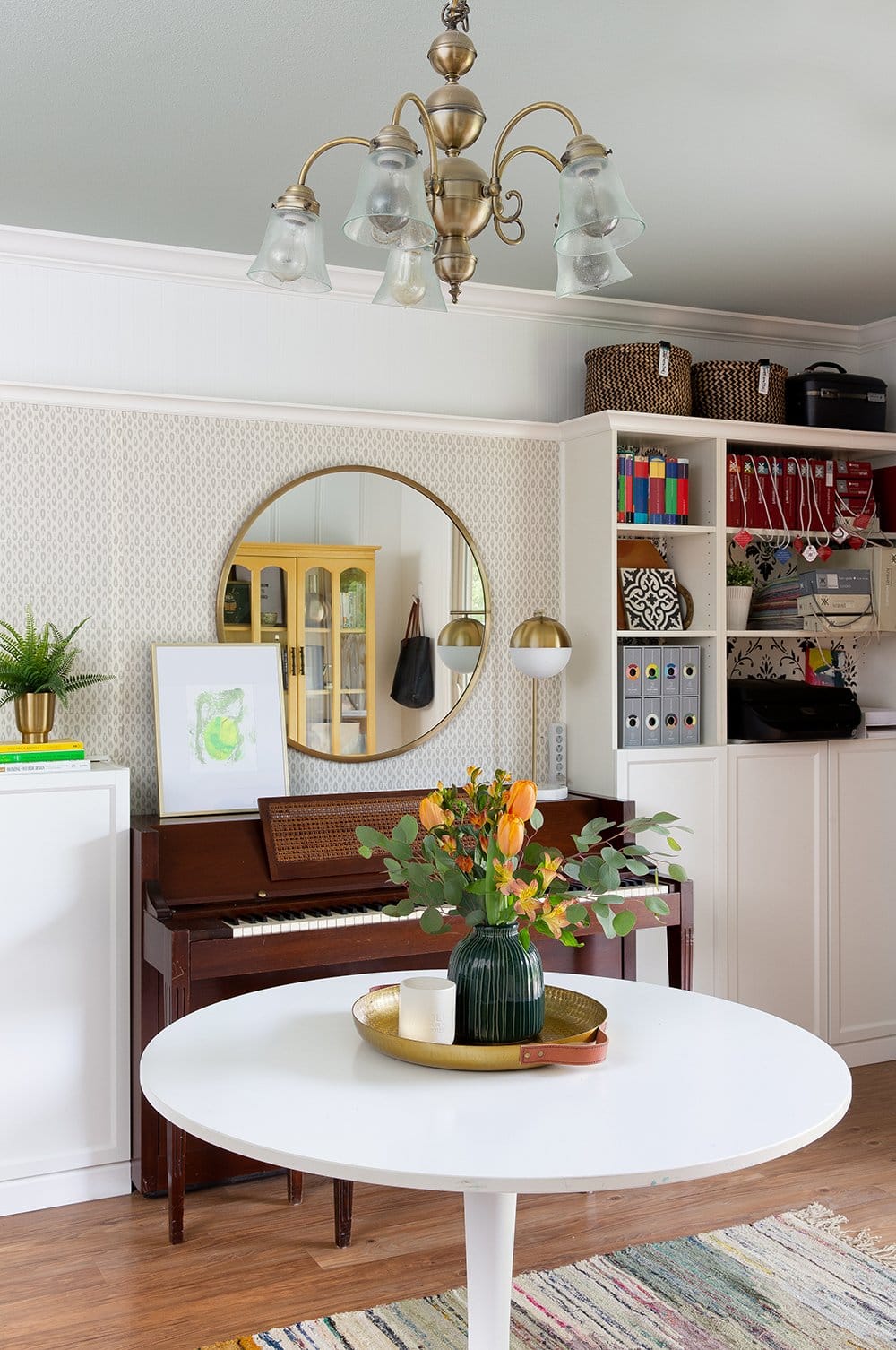 When you look at a design mag or gorgeous interior photos on Pinterest, one of the things that gives a room a "designer look" is the accessories and how they're styled. And if you start to pay attention you'll find that most designers use large-scale accessories.
Check out the photo above. Vase with flowers? Bigger than my head. Framed artwork leaning on the piano? Definitely bigger than my head. Brass vase with ferns? Maybe as big as my head…but on top of the stack of books, it's bigger for sure.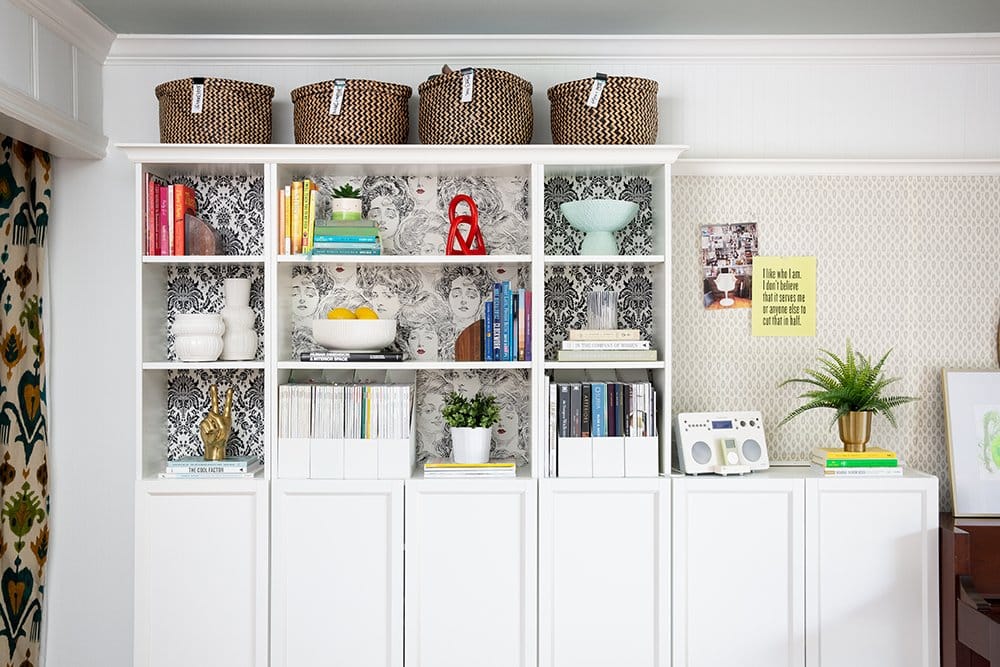 Small accessories tend to look like clutter, even when they're grouped together. Think of your Grandma's china cabinet. No matter how organized and neat all of those tchotchkes were, that thing looked like a hot mess!
If you want to get a designer look with accessories,
fewer larger ones are far more effective than a collection of curiosities.
Large vases, bowls, plants, bookends – and even brass peace-sign hands – look awesome as styling accessories. And if something's feeling too small, place it on top of a stack of hardcover books or a decorative box to give it more importance.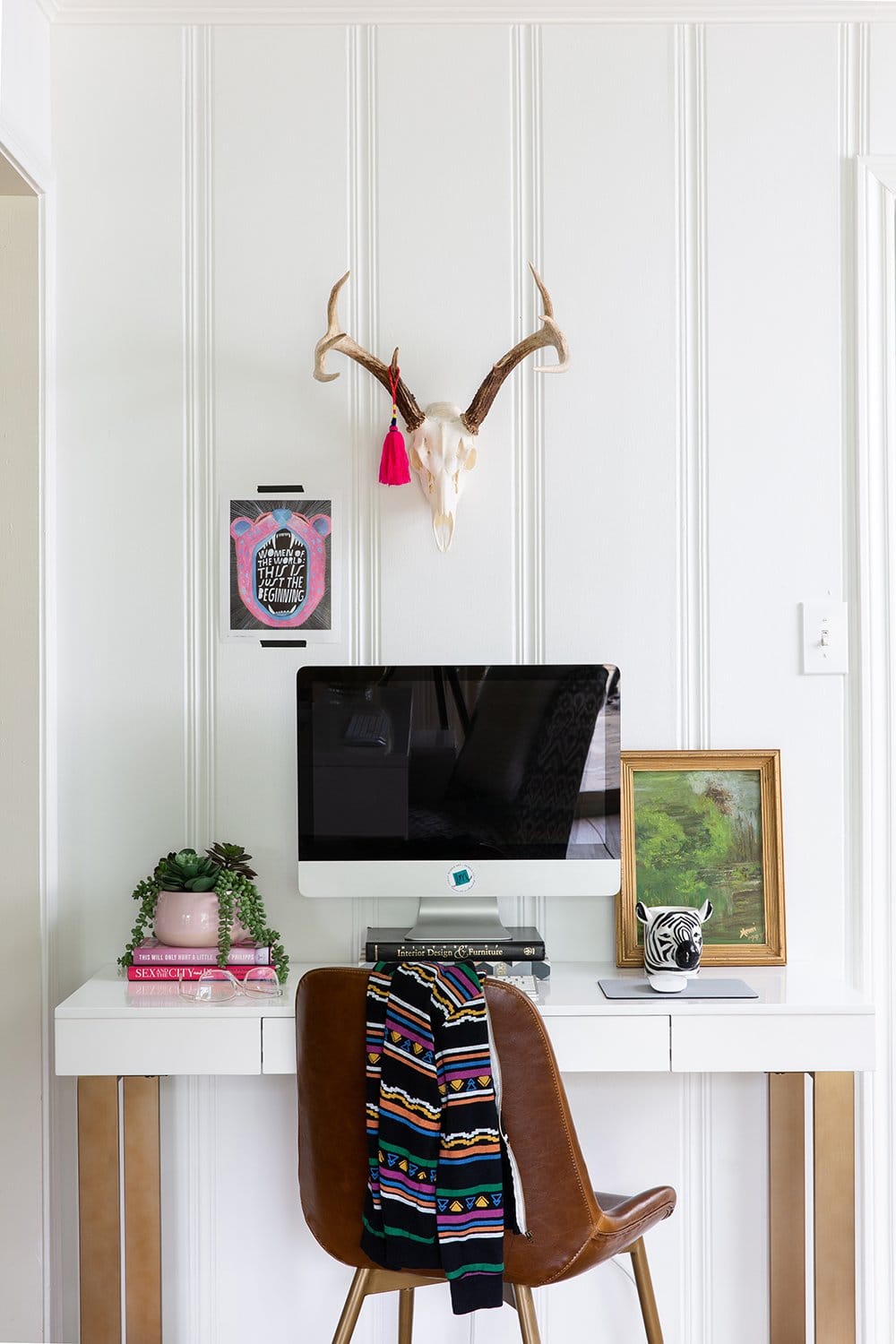 What about candles, you might ask? They're not usually as big as your head.
Yup, you're right. I'd consider candles the exception to this rule. But it the majority of your accessories are as big as your noggin, a more delicate candle will be a welcome visual change.
With a few styling secrets like this in your back pocket, you can get a kickass designer look in your own home too. And I've got a FREE printable Cheat Sheet that you can unlock right here to help you out when accessorizing your own home.