Before and After: Modern 1920s Bungalow Bedrooms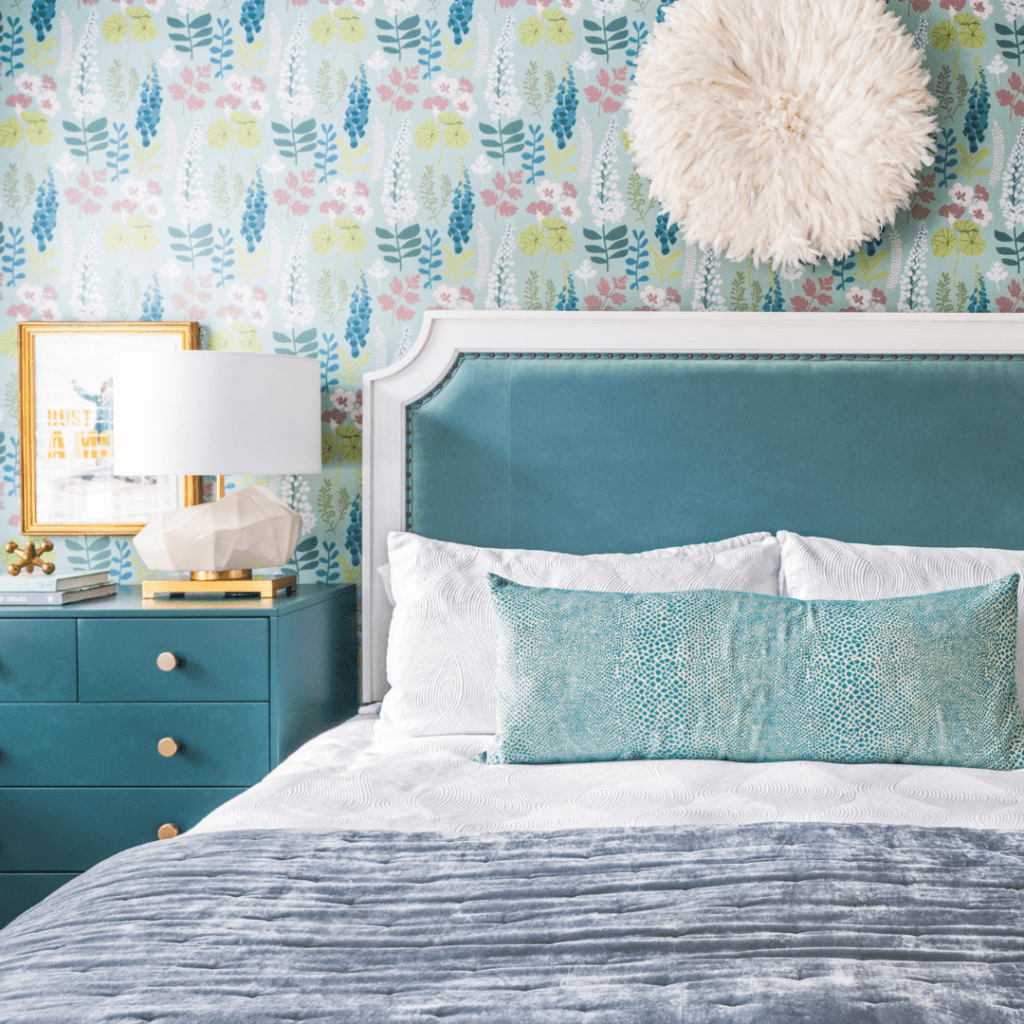 A busy Macon, Georgia CEO reached out to Lesley Myrick Interior Design to update the guest bedrooms of her 1920s bungalow to better meet the needs of her partner and adult children after living in the home for nearly two decades. The goal? To transform a tired space into a fresh, personality-driven home with playful elegance.
Here's a look at two of the homes' bedrooms, before, and after.
"Her" Bedroom, Before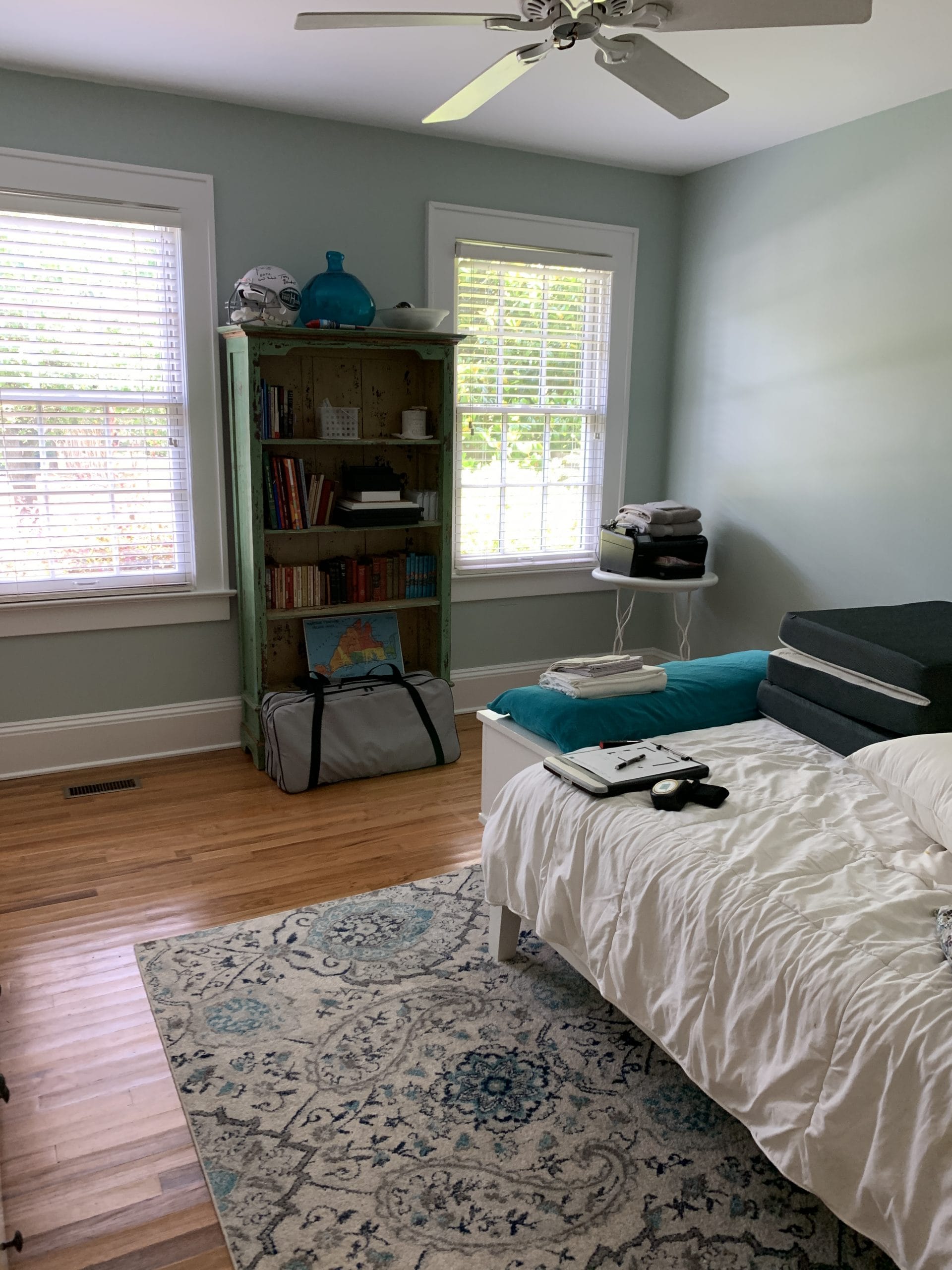 The young adult daughter of this successful professional couple no longer lived at home, but needed a space to return to for weekends with her parents. Classic windows with generous casings and historic hardwood floors set a great foundation, but the rest of the room needed some serious finessing. There was also an unused door on the longest wall in the room (not pictured) that negatively impacted the furniture layout.
"Her" Bedroom, After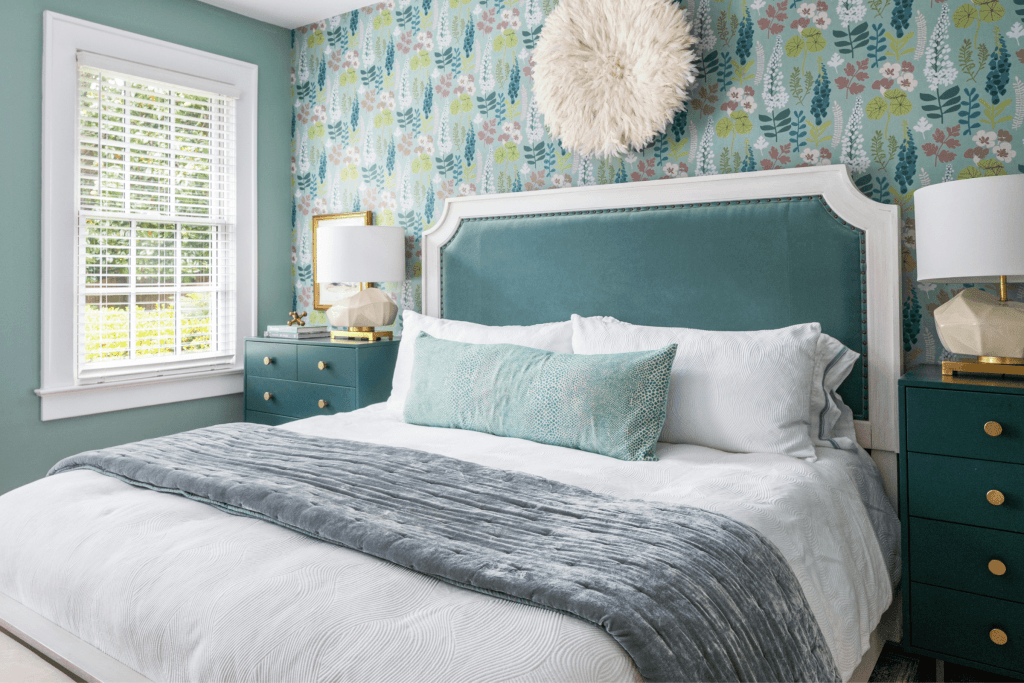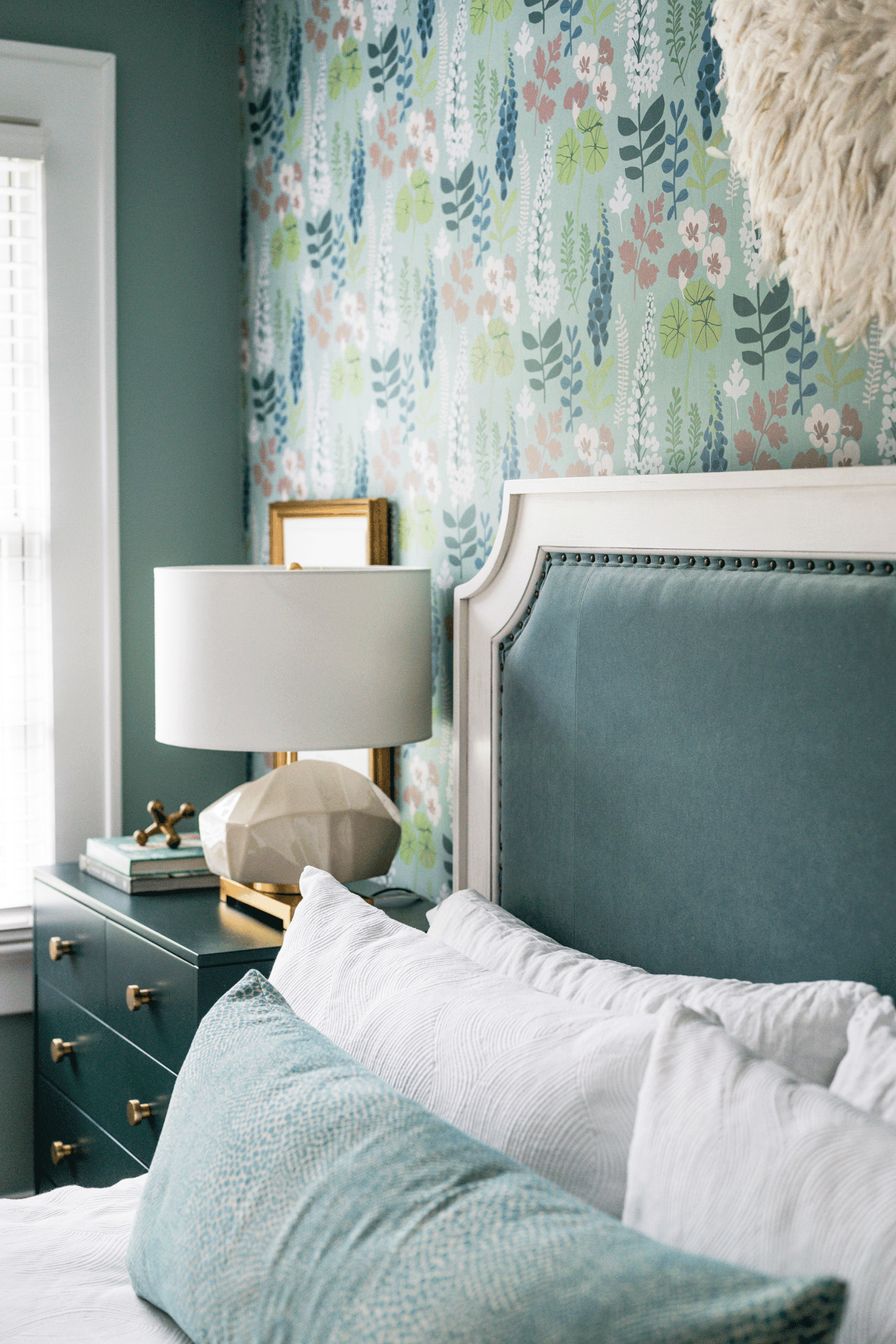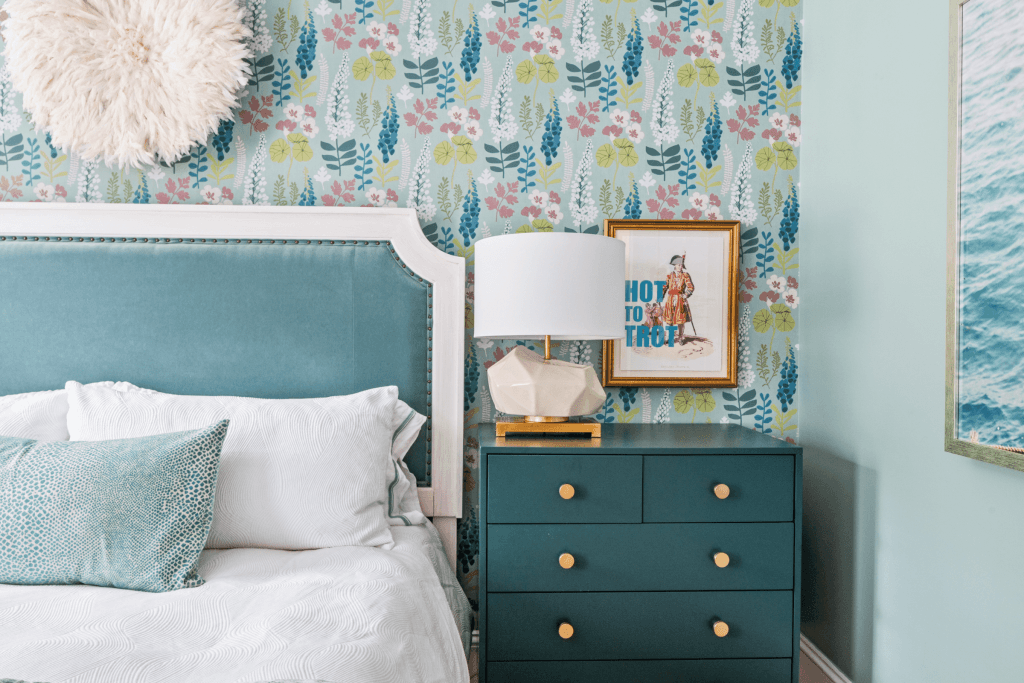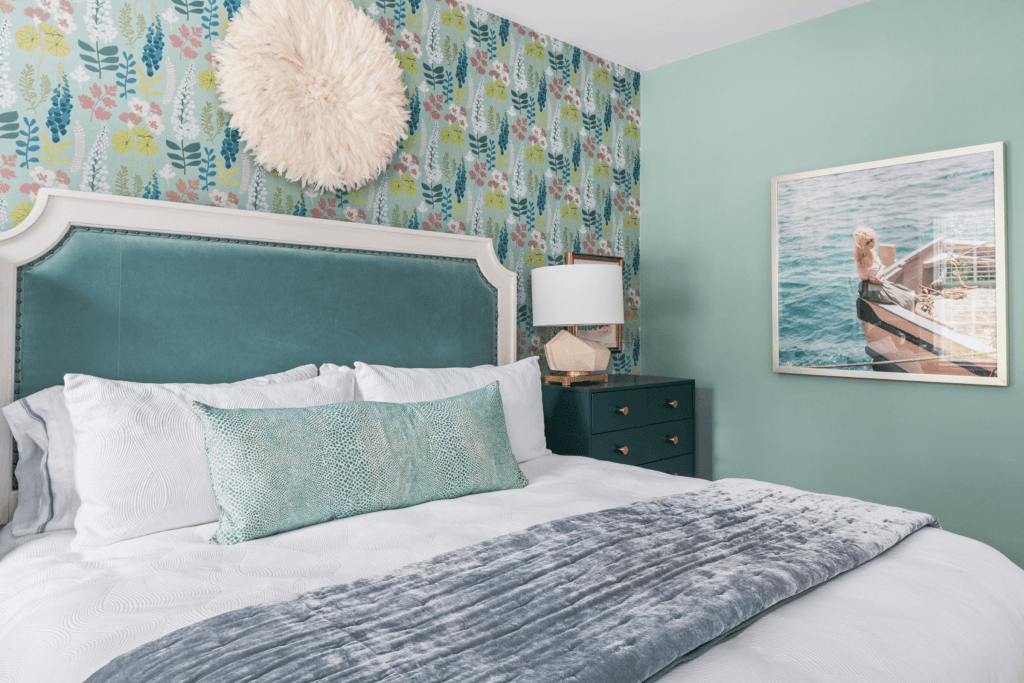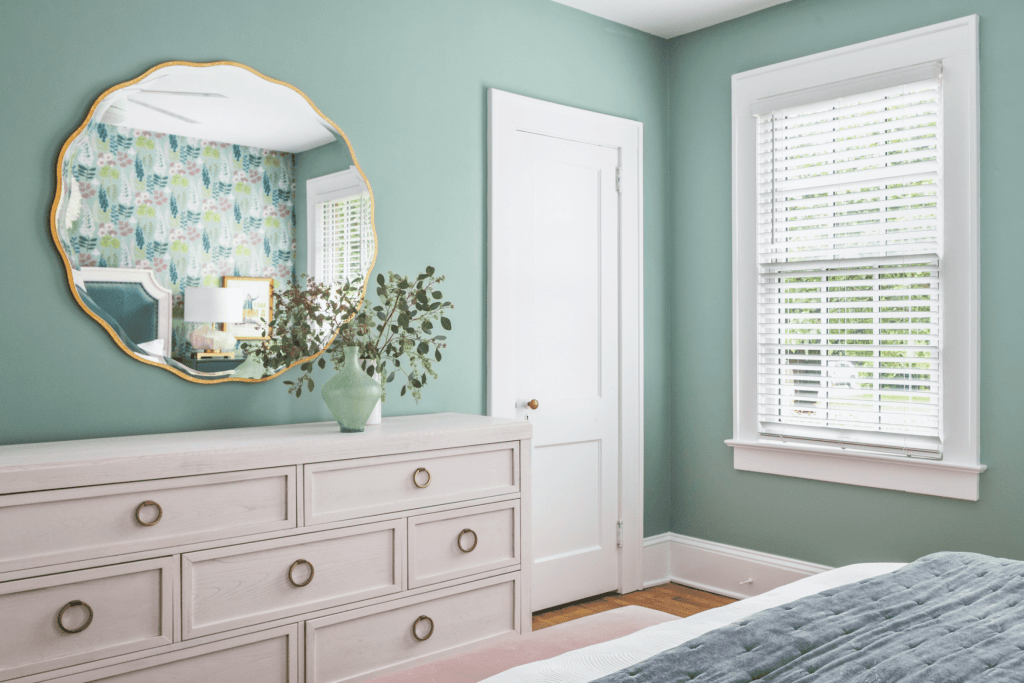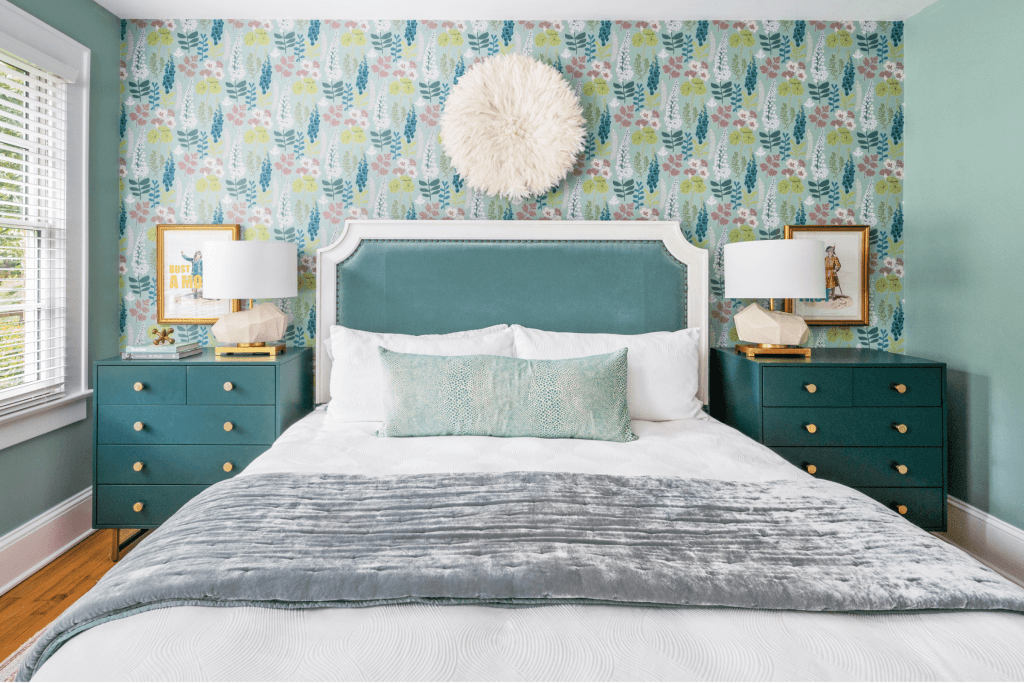 What a difference paint and wallpaper makes! We started by closing in the unnecessary door – it would have been right in the center of the headboard above. This allowed us to use this large wall as the focal point for the room with a fresh and fun wallpaper. A custom king-size bed in washed white wood with teal velvet upholstery pops against the wallpaper, while textured white bedding adds interest and allows the eye to rest.
The artwork selected for the nightstands has a playful sense of humor and keeps the room's decor from leaning too sweet, while the vintage Slim Aarons print is a retro nod in this historic Macon home.
"His" Bedroom, Before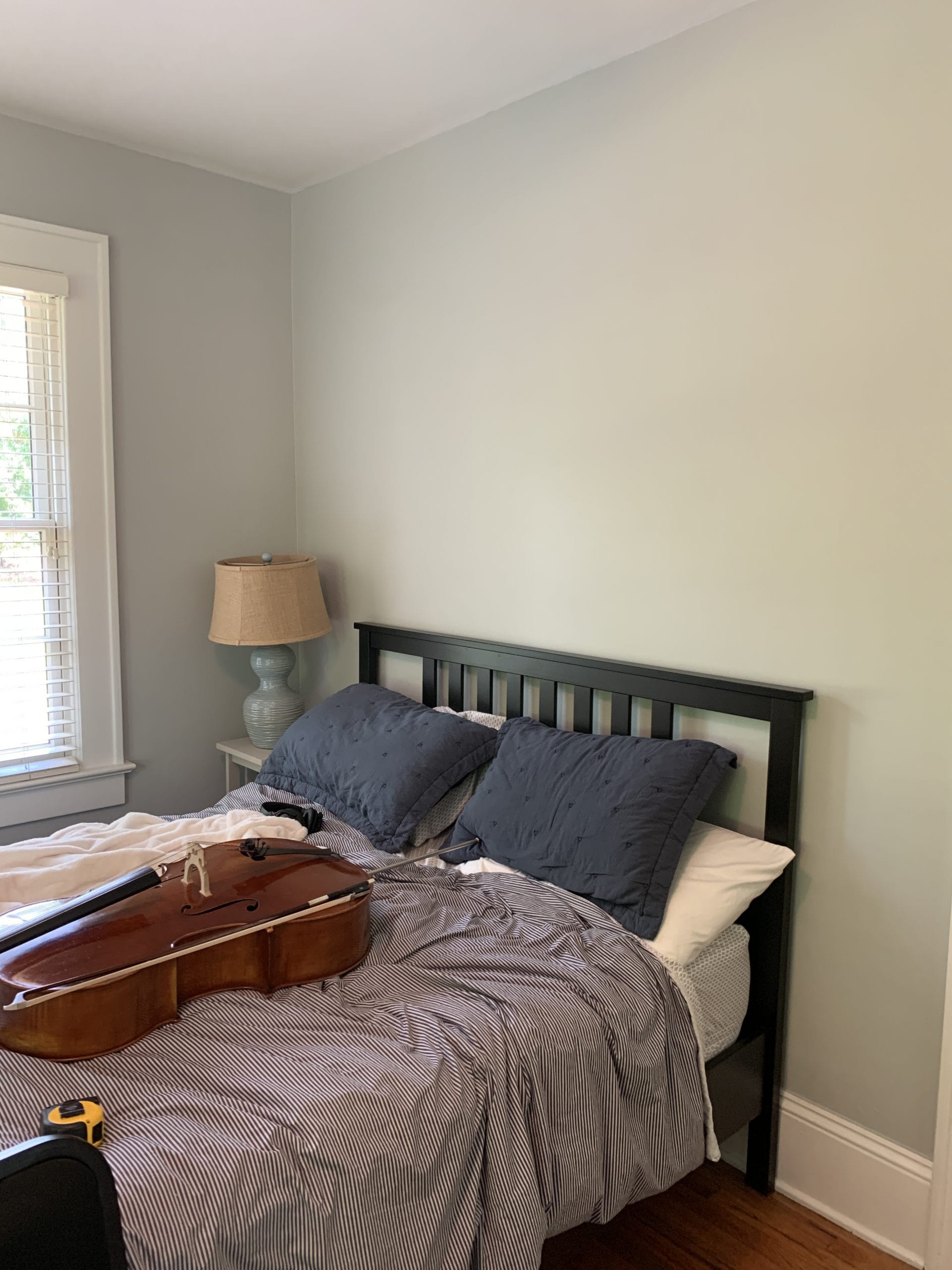 The couple's son, an accomplished professional cellist, also needs a space to return to when he's home from his advanced music studies and performances. His bare-bones bedroom was functional, but had little style and was cluttered with a large underused bookshelf. Our goal? Create space that was fresh, masculine, and modern, with plenty of room for a cello and mountain bike.
"His" Bedroom, After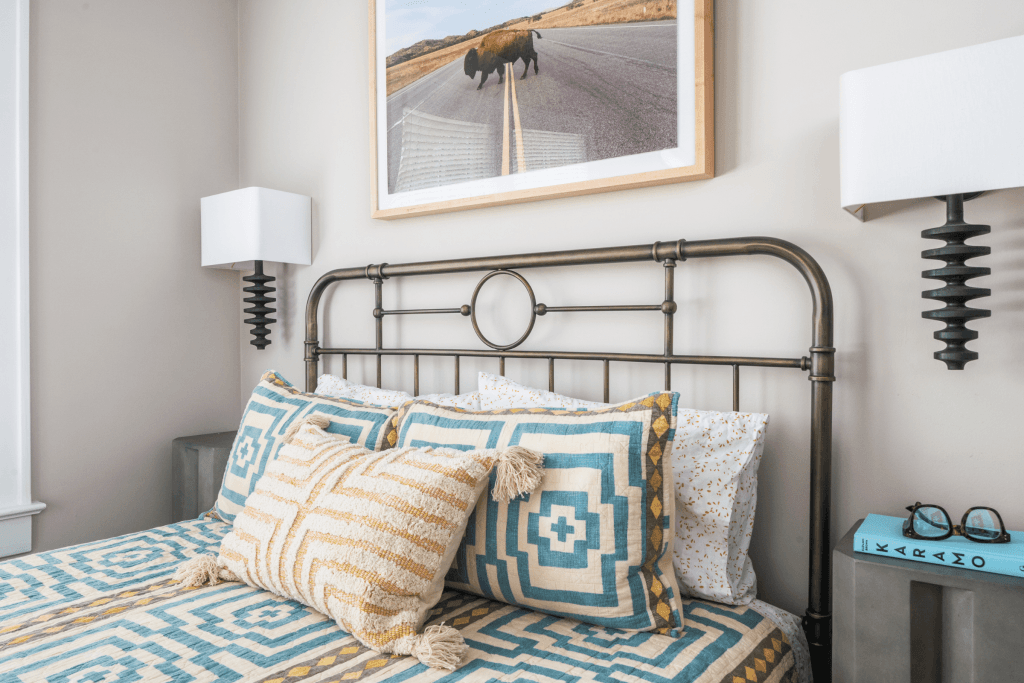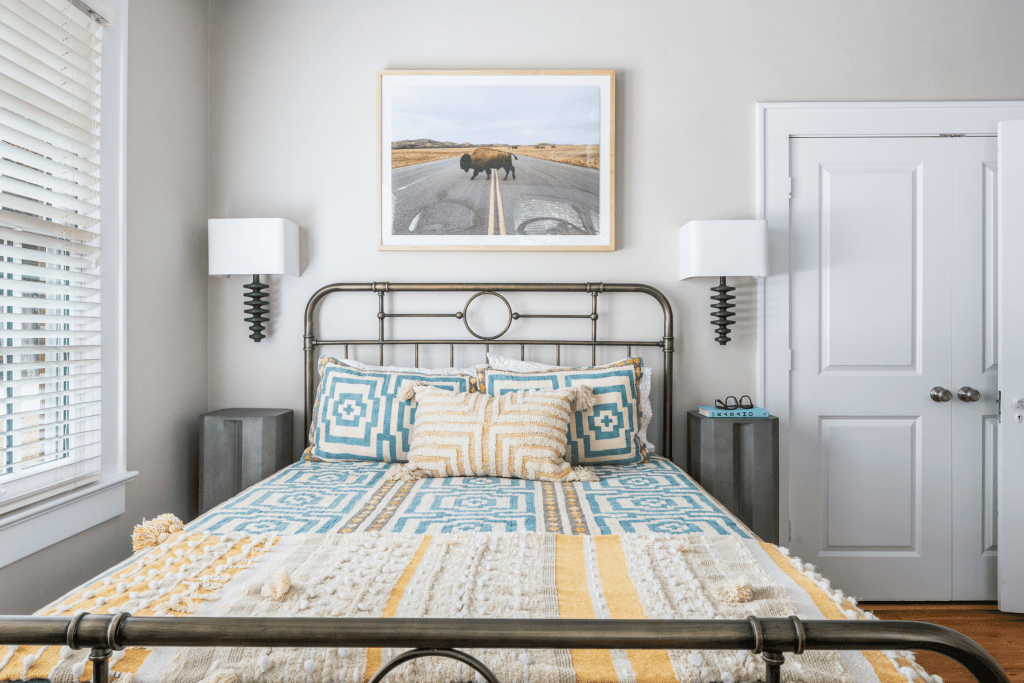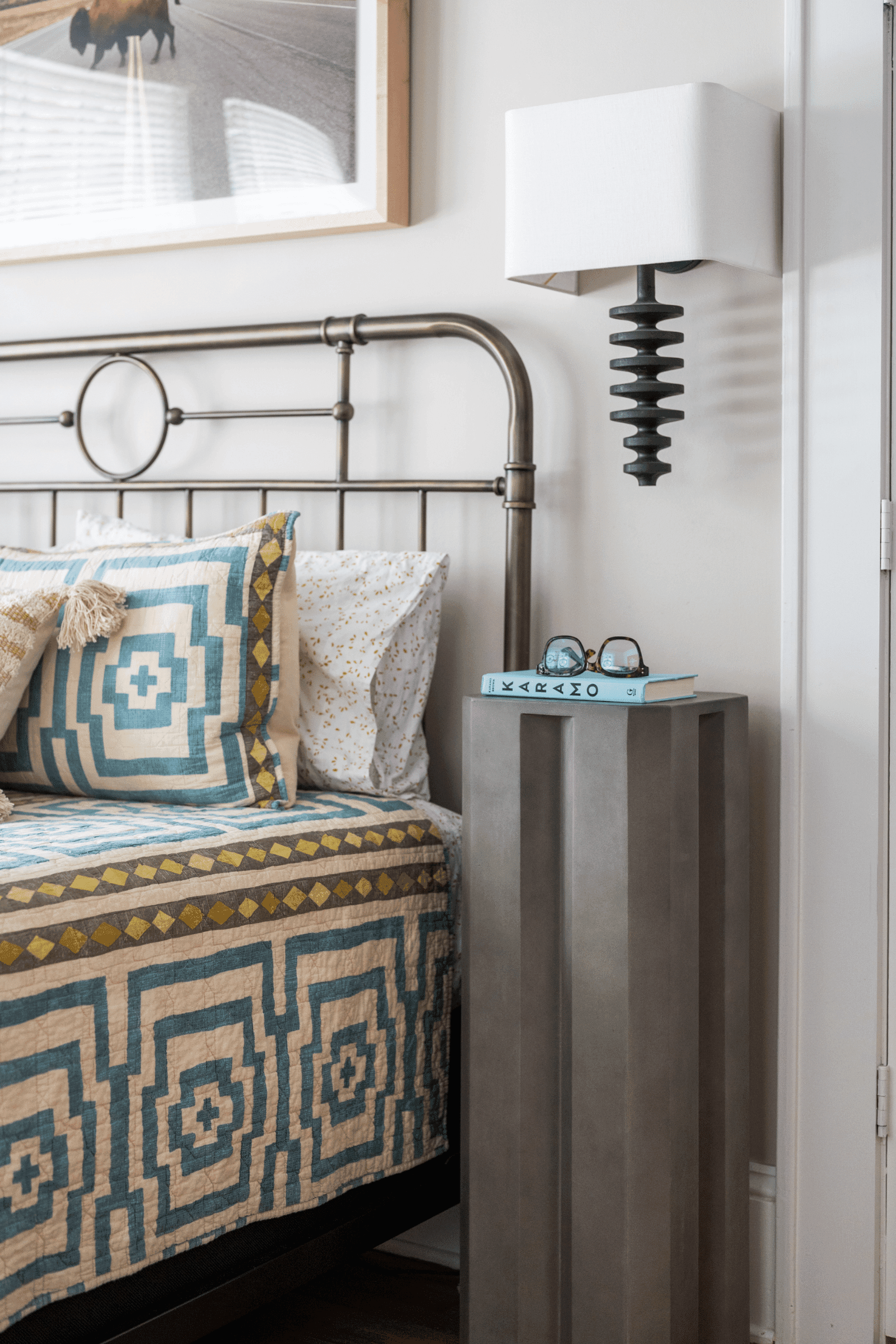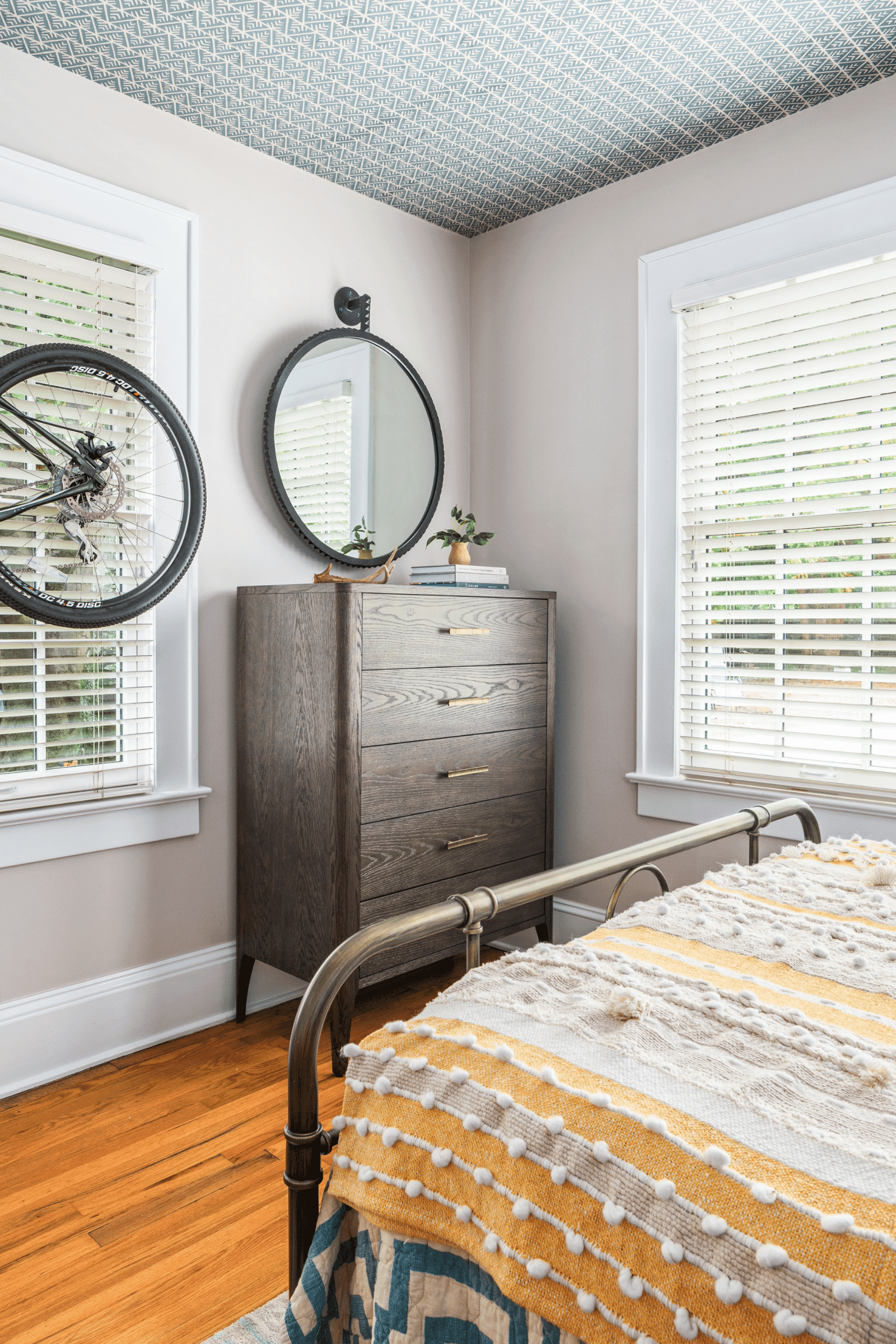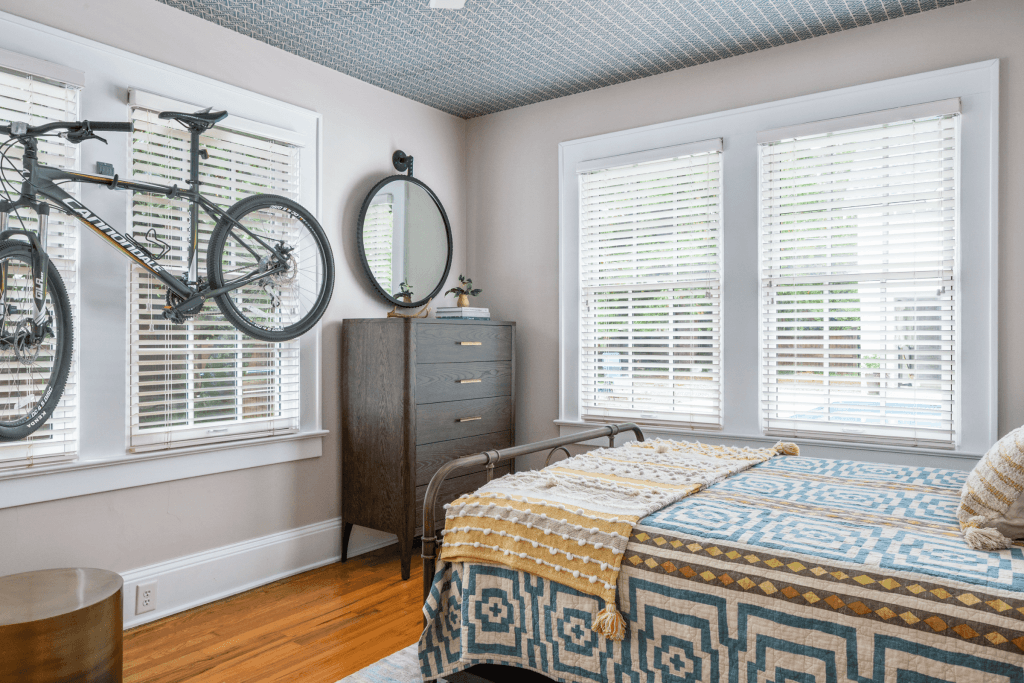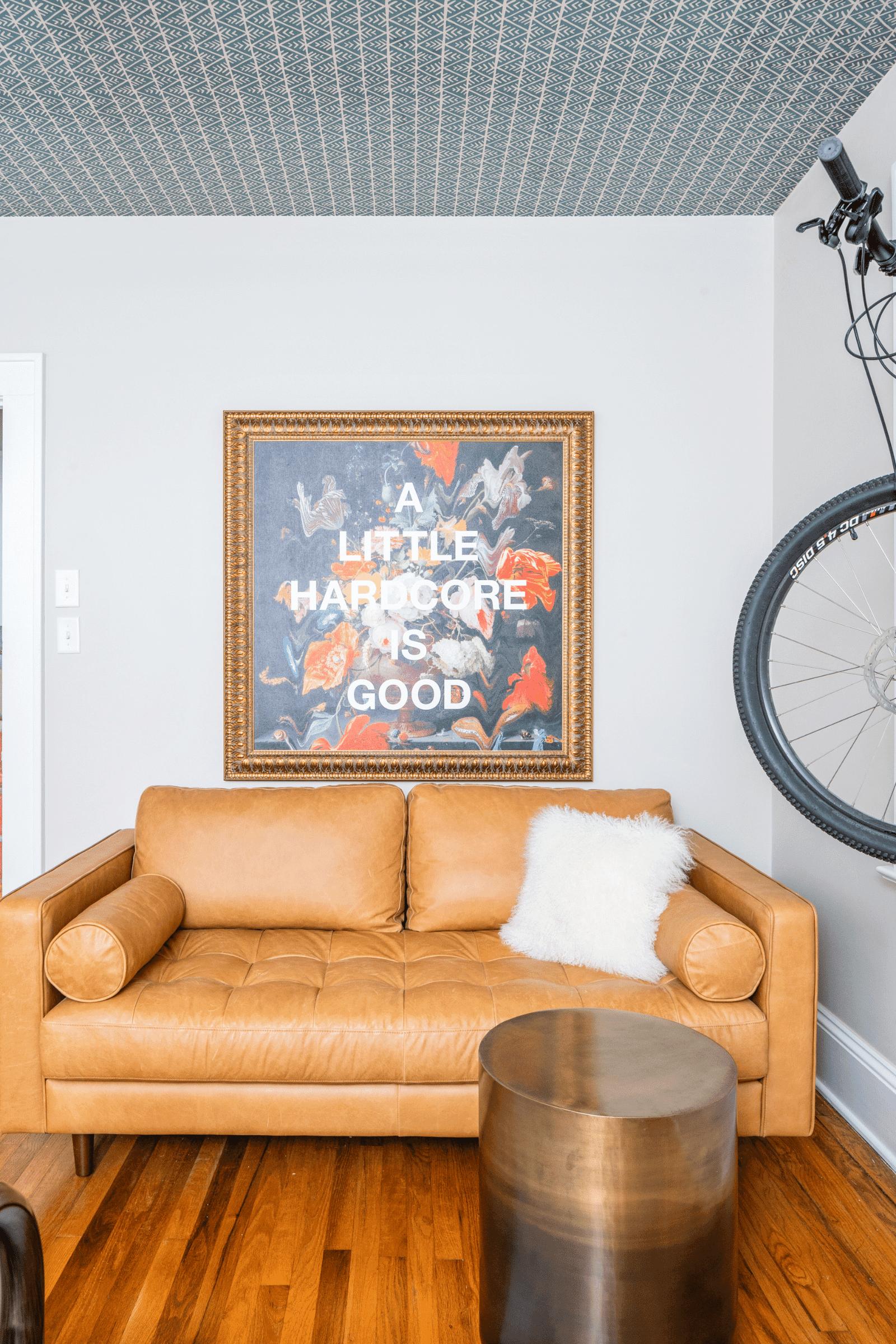 We chose to keep the walls neutral to allow the patterned wallpaper on the ceiling to be the standout design star of this space. Mixed metals and wood finishes, along with richly textured and patterned bedding, brought visual interest without feeling cluttered.
Sculptural sconces above the nightstands function as art, and the mountain bike is an unexpected design element in this hip bedroom. It's the perfect vibe for an ambitious young professional to rest and recharge when he's back at home with his family.
Start Your Design Project
Thank you for touring the bedrooms of this modern Macon 1920's bunglow. At Lesley Myrick Interior Design, we make the typically confusing design process seamless. Our high-touch, deeply engaged design process means that we accept just 12 large-scale remodeling projects per year with clients who are leaders in various industries and are ready to celebrate their successes with a personality-driven home that stands the test of time. Learn more about our full-service interior design and inquire here to start your design project.