Before and After: A Fresh + Cozy Waco Living Room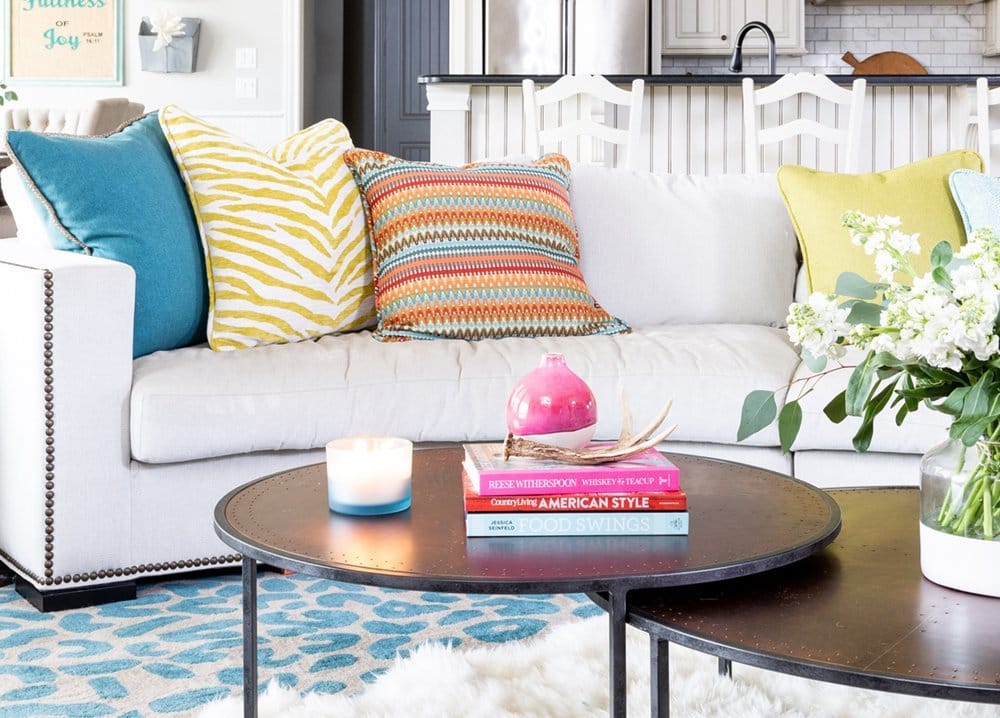 I've been so excited to share this before and after of a fresh and cozy Waco living room with you! This client loves farmhouse vibes but wanted more color, pattern, and energy than just white, grey, and shiplap can bring to a space.
This living room was a total snooze-fest before, and didn't reflect the client's vibrant personality at all. With three kids and two dogs, this young family was craving a home with more function and waaaay more style. And I seriouly couldn't wait to rip down that awful ceiling fan.
Here's the living room, before: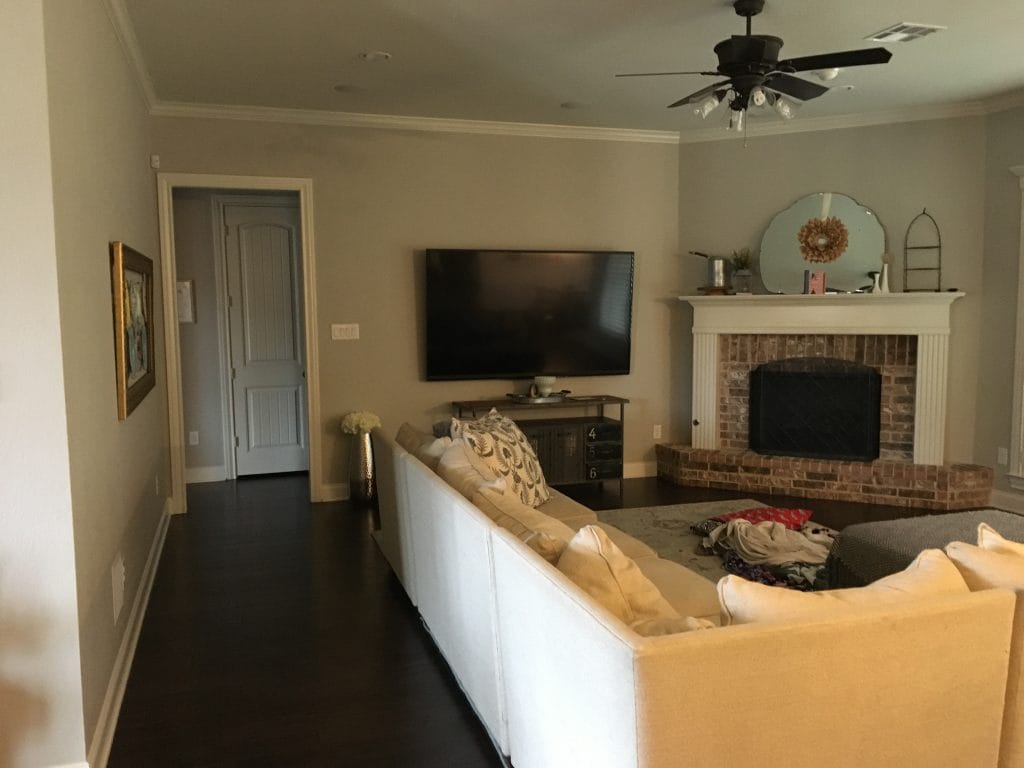 The moodboard, to give the client an idea of what the finished space would feel like: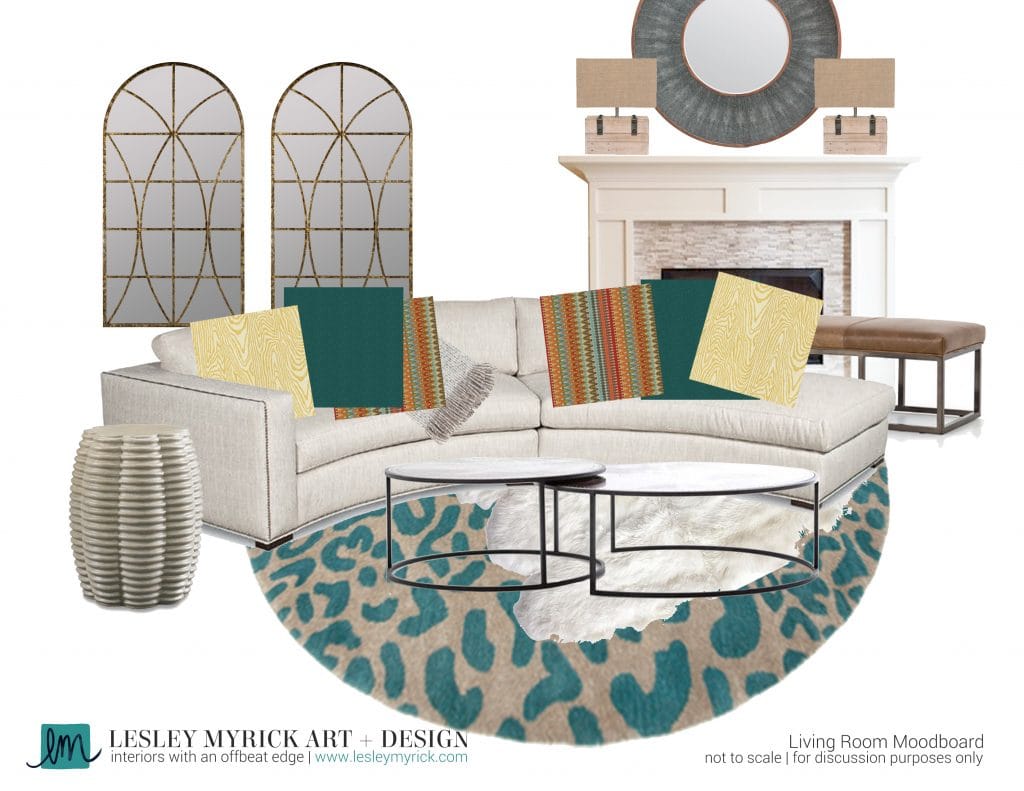 And of course, the living room after: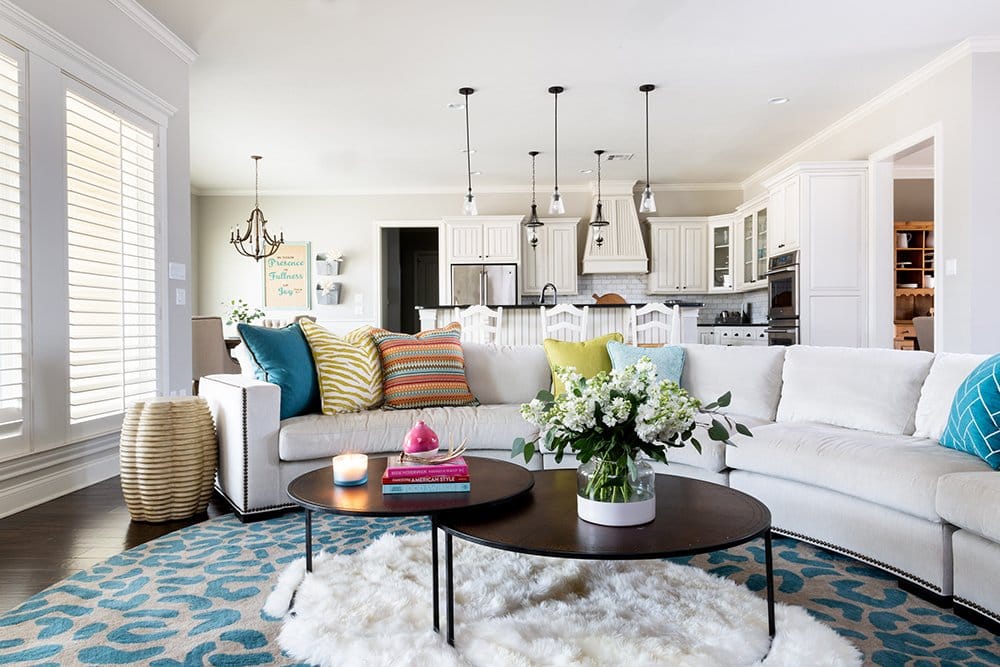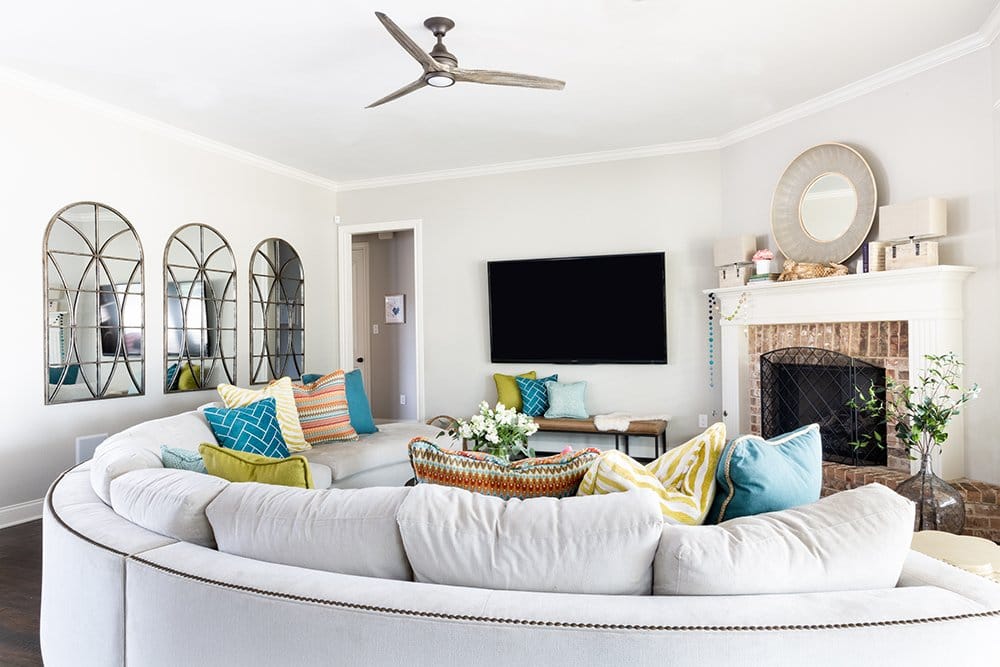 This family hosts and entertains large groups frequently, so bringing in more seating was priority number one. We designed the room around this massive custom sectional – it's a whopping 14′ in diameter. (And it's upholstered in performance fabric, which makes it easy to clean and super livable with kids and pets.) The cognac leather bench also provides another spot for people to perch at parties.
We intentionally kept the main furnishings neutral, so if the client ever wanted to change things up, new pillows and new area rug would completely transform the feel of the room.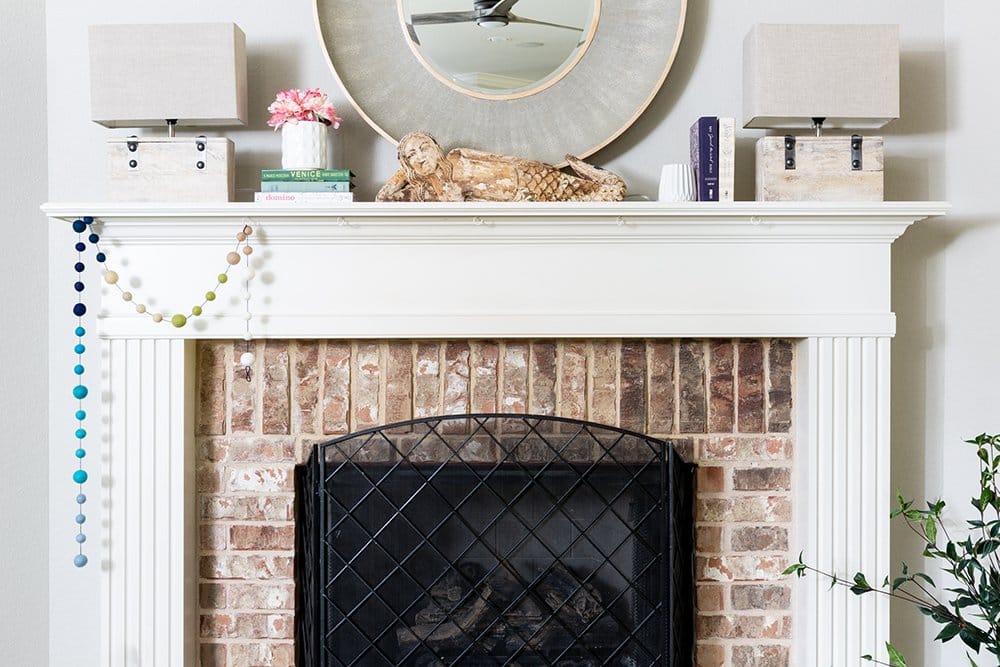 Oh yeah. And just for fun, we designed this client's stairwell too. It's away from the main living area in the home, so we had a lot of fun choosing wallpaper and lighting for this "secret" space! These 20′ ceilings used to just be painted grey. NOT ANYMORE, KIDS.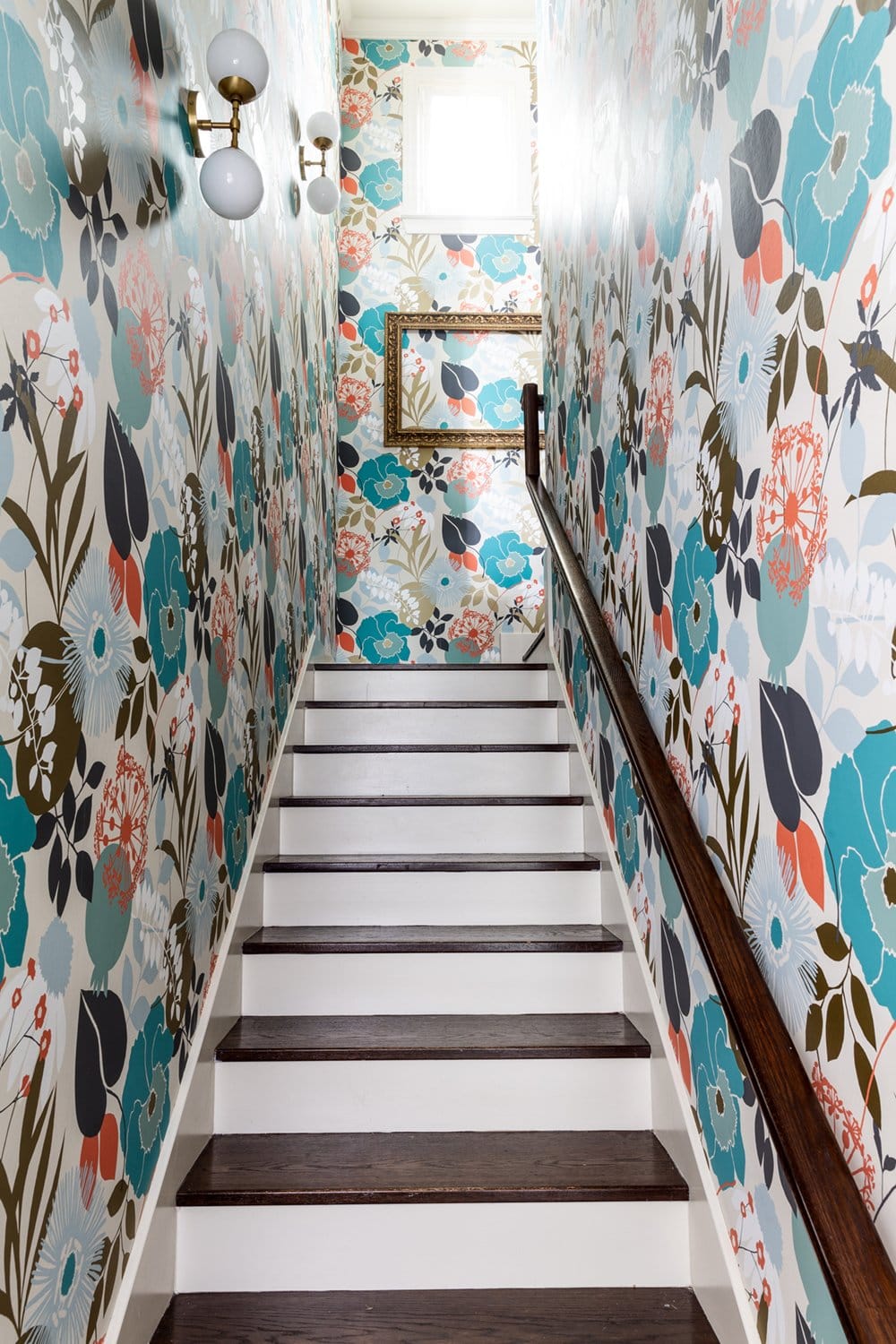 For the view coming downstairs, we snuck in a couple of cool mirrors since there was so much height to work with. You should've seen the scaffolding our wallpaper installer had to build to make this happen.
Ready to start your design project? Learn more about our services or inquire with project details to get started.