Waco Family-Friendly Kitchen Remodel: After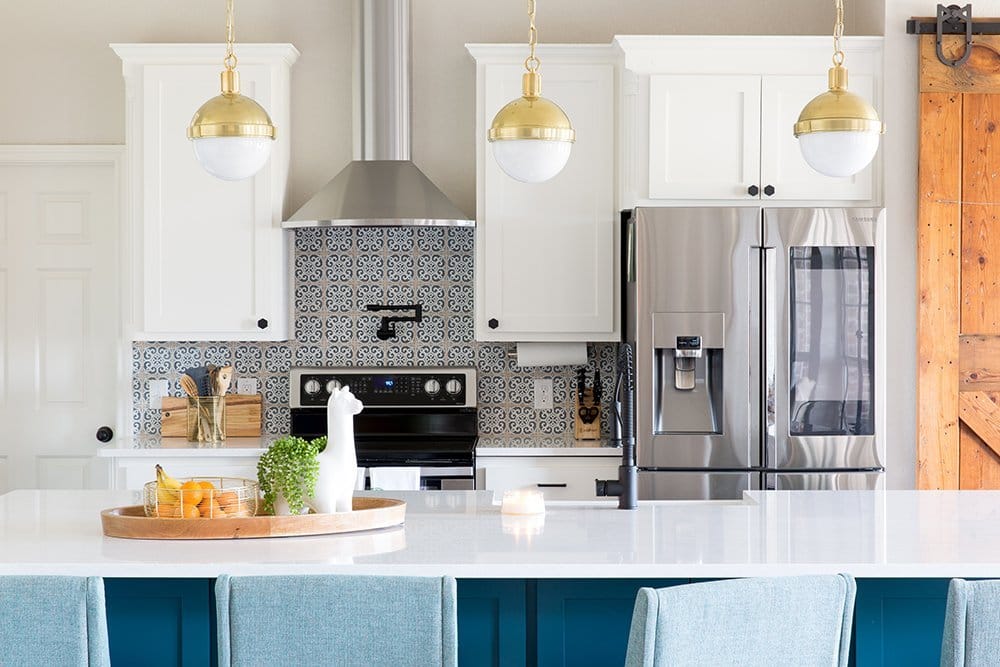 I looooove me a good project reveal! This Waco family-friendly kitchen remodel was such a blast to work on, and any time a client gives the go-ahead for a bright blue island you just KNOW the end result is going to be smashing.
If you remember the "before" photos, my client was trapped in a generic wannabe-farmhouse kitchen with a faux shiplap wall. A sledgehammer took care of our little shiplap problem lickety-split, and the custom-designed massive 11′ long island became a much-deserved focal point. This sweet family has 3 kids under 3 and a large island to seat everyone comfortably was a must-have (as was a low-maintenance quartz countertop).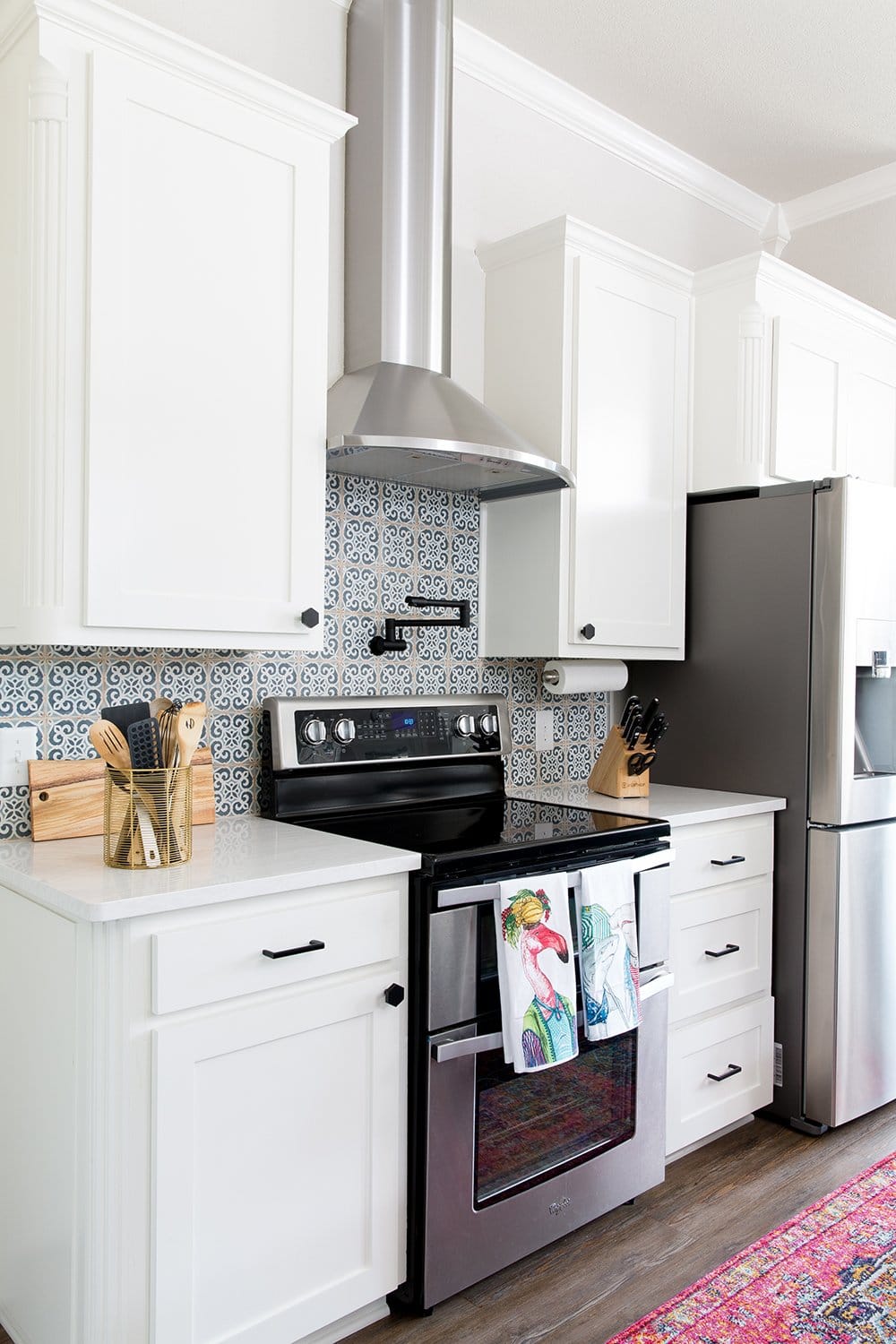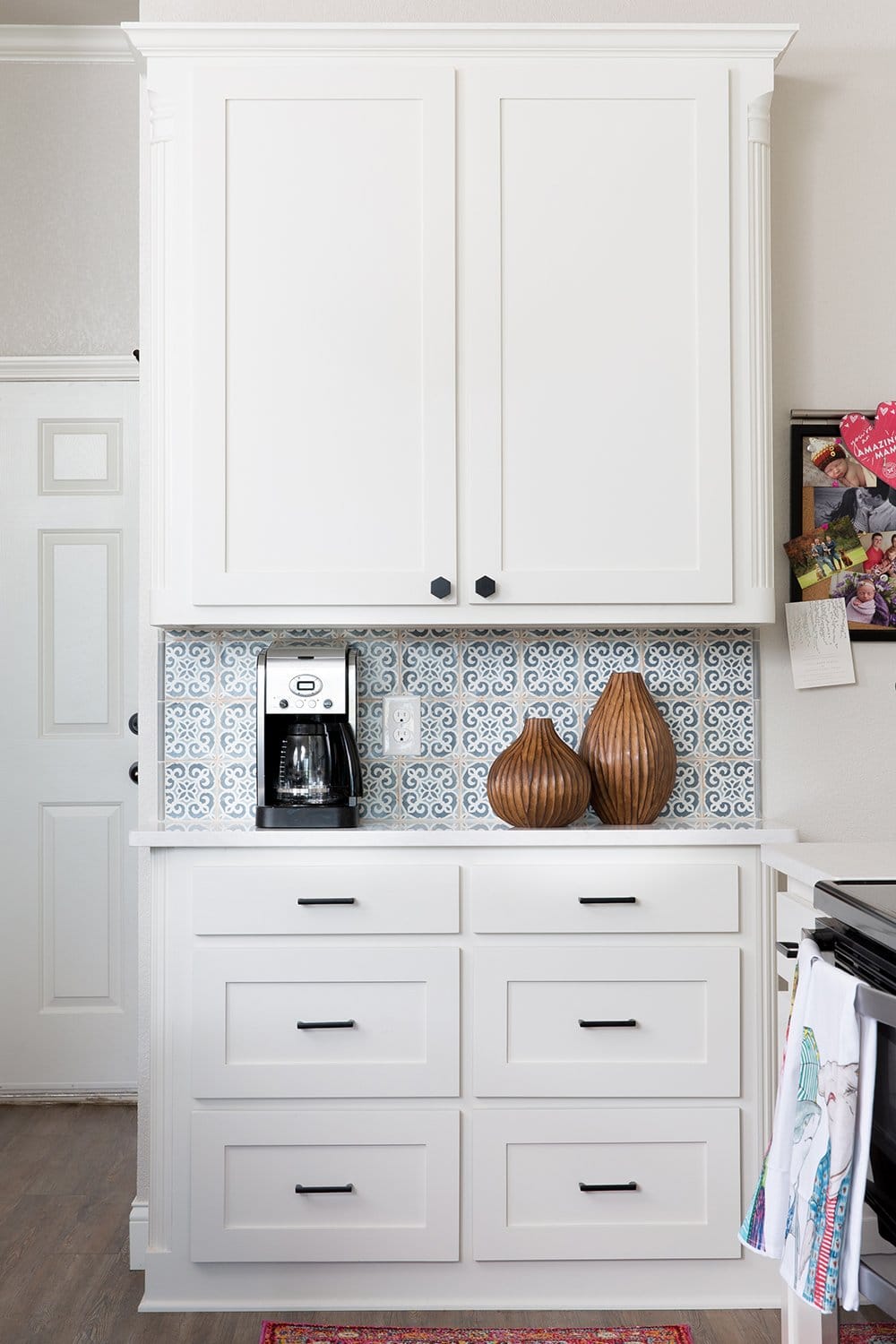 Mixing metals, layering textures, and playing with color and pattern was key to bring interest to this otherwise neutral space. Black hardware and fixtures are unexpected and fresh, which meant that brass and chrome accents could layer in without being too dominating. (I'm obsessed with those black hexagon drawer pulls!)
The large reclaimed barn door was already in the home, and I love it because warms up the otherwise cool palette in the kitchen. Without warm woods, a blue and white kitchen would feel pretty sterile. Brass + wood = instant warmth and contrast.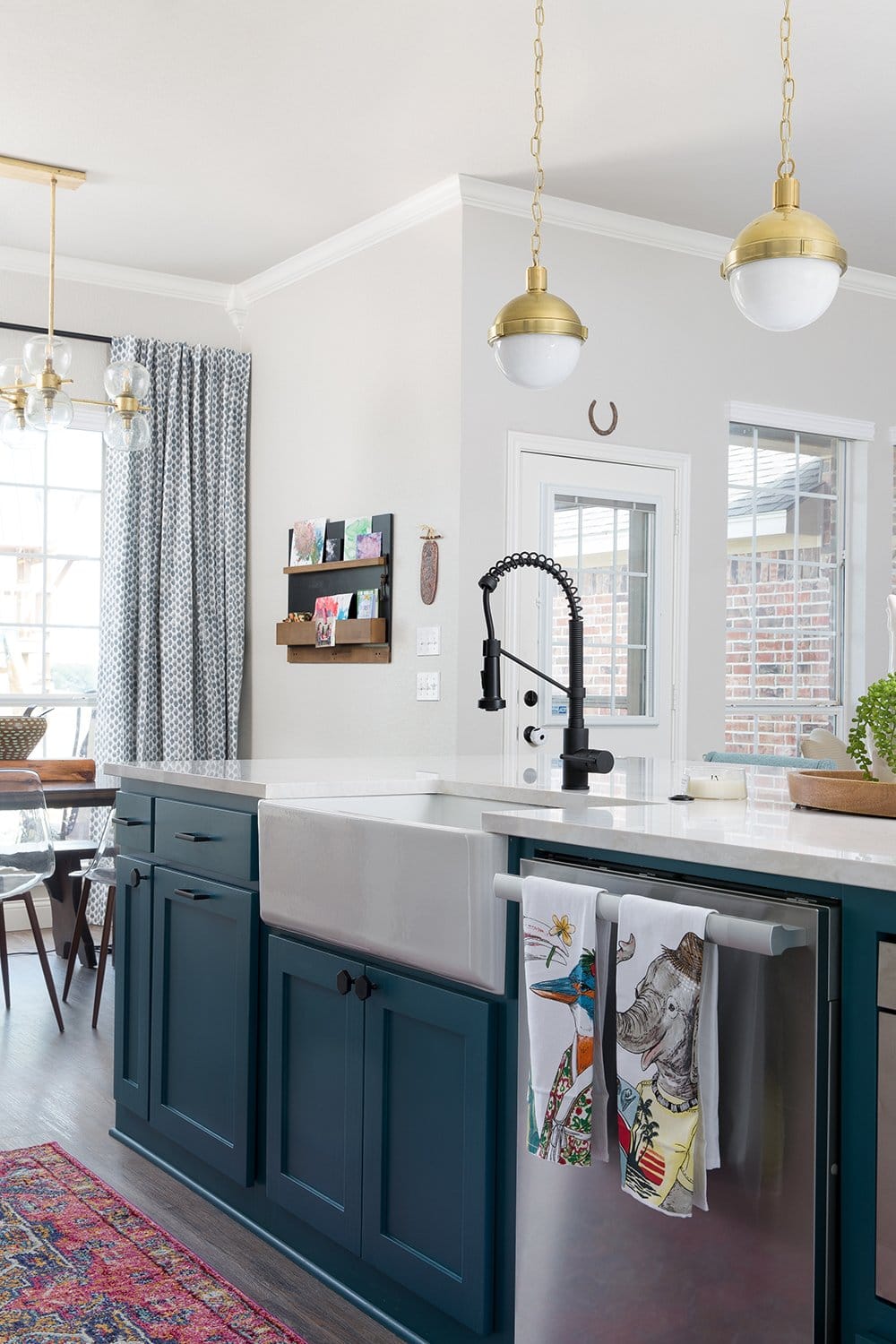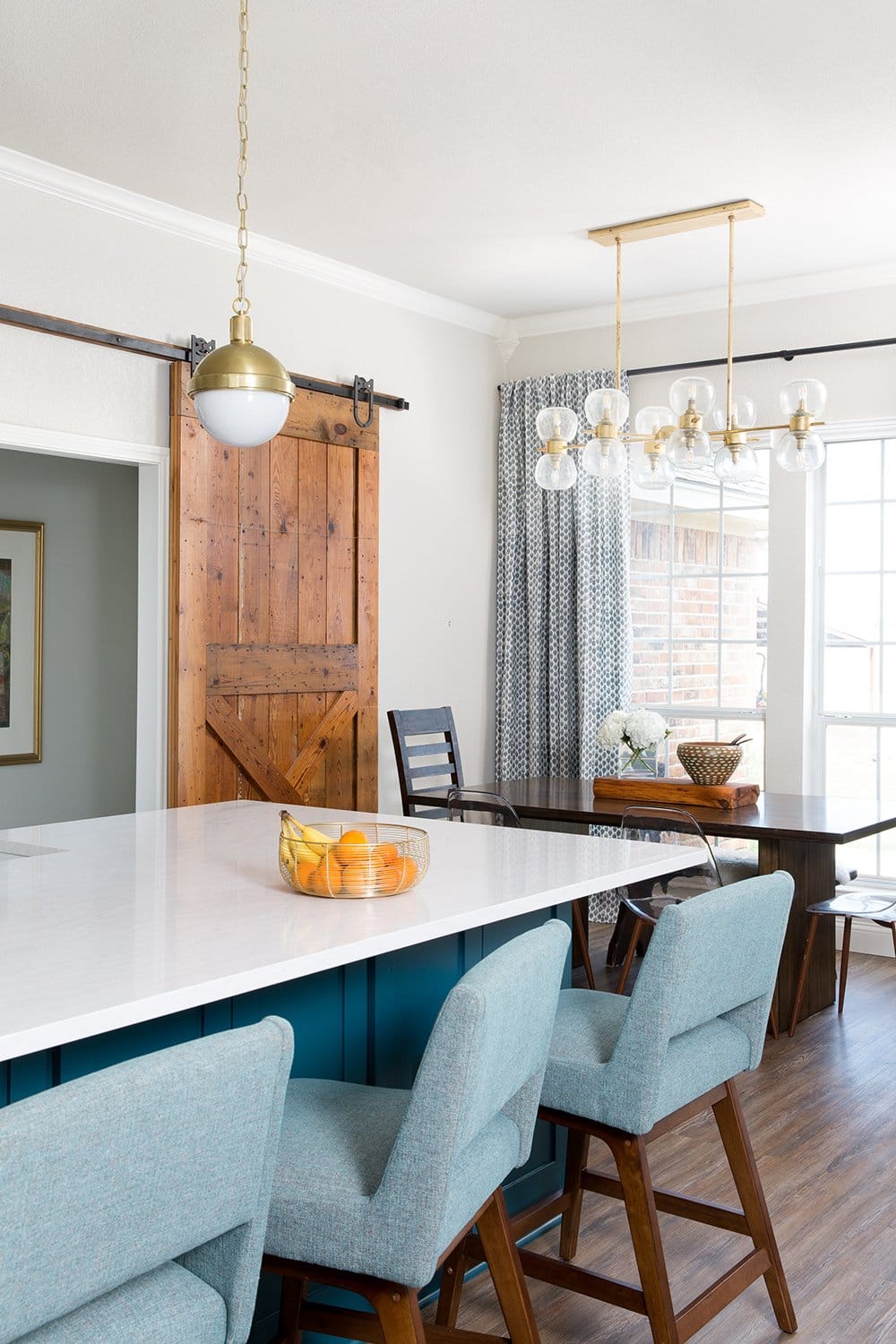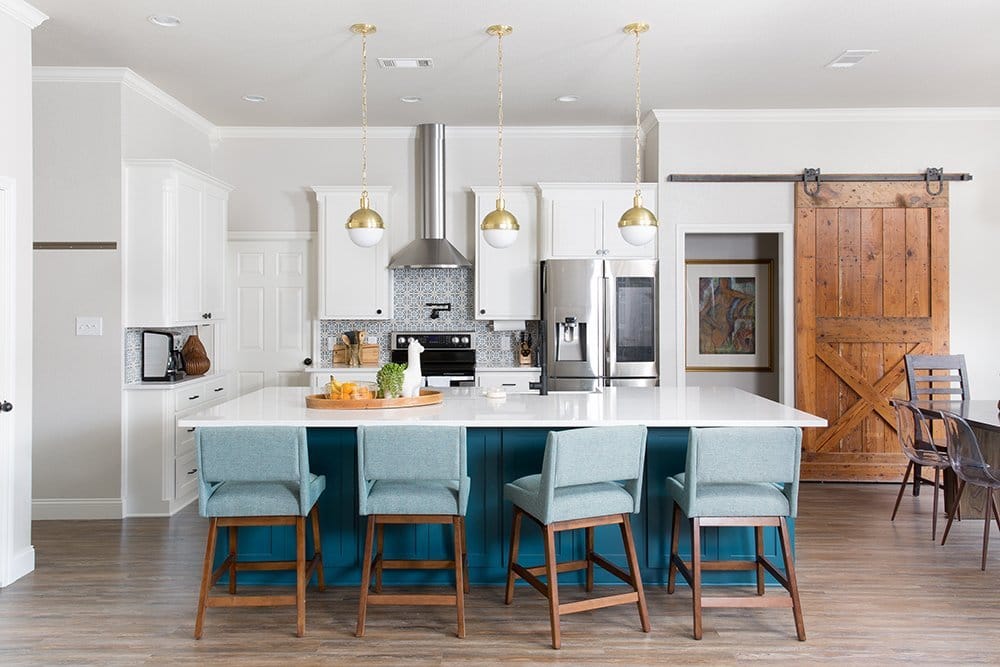 You can never go wrong with tea towels that feature animals dressed like humans, right? Even kitchens need a little quirk factor.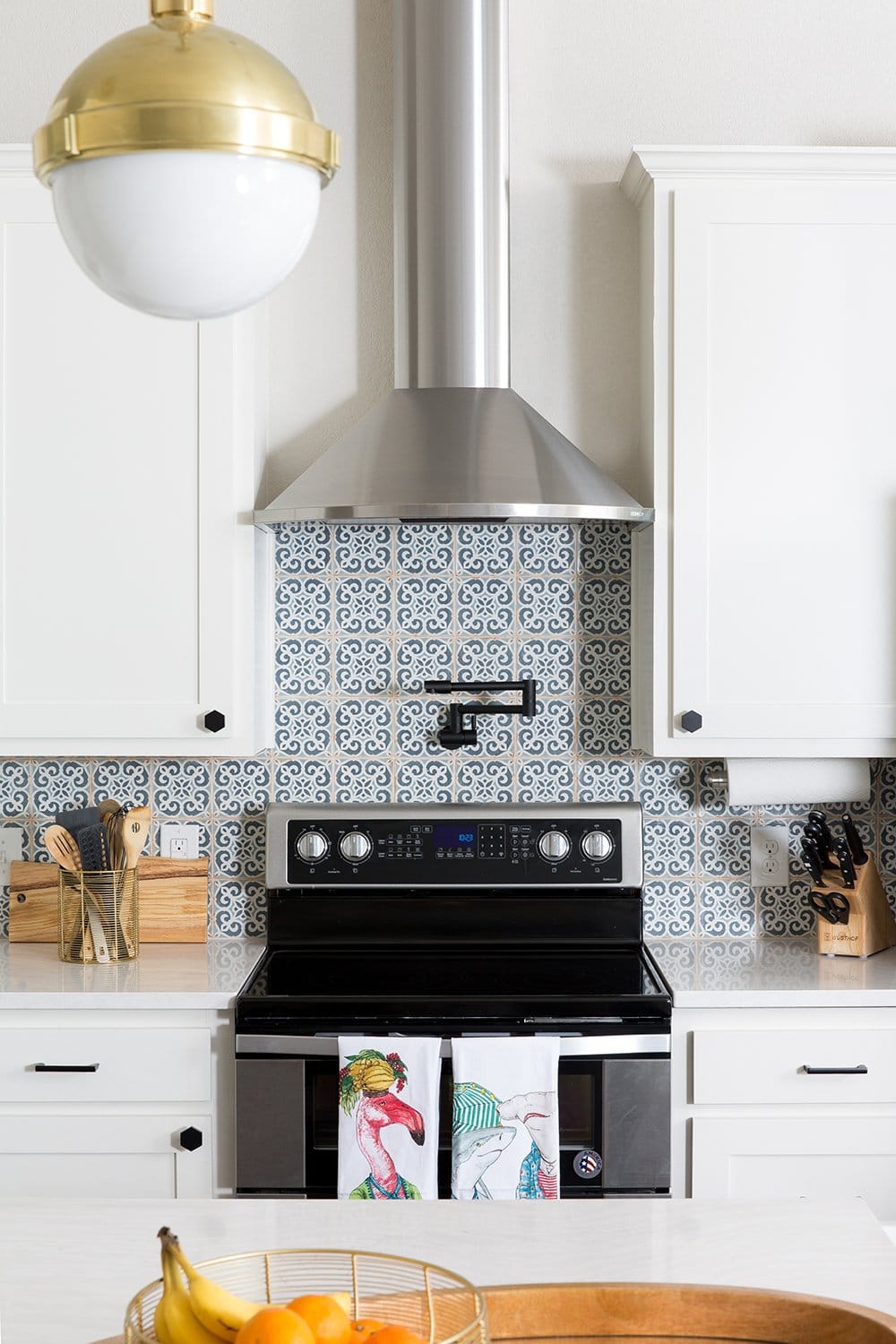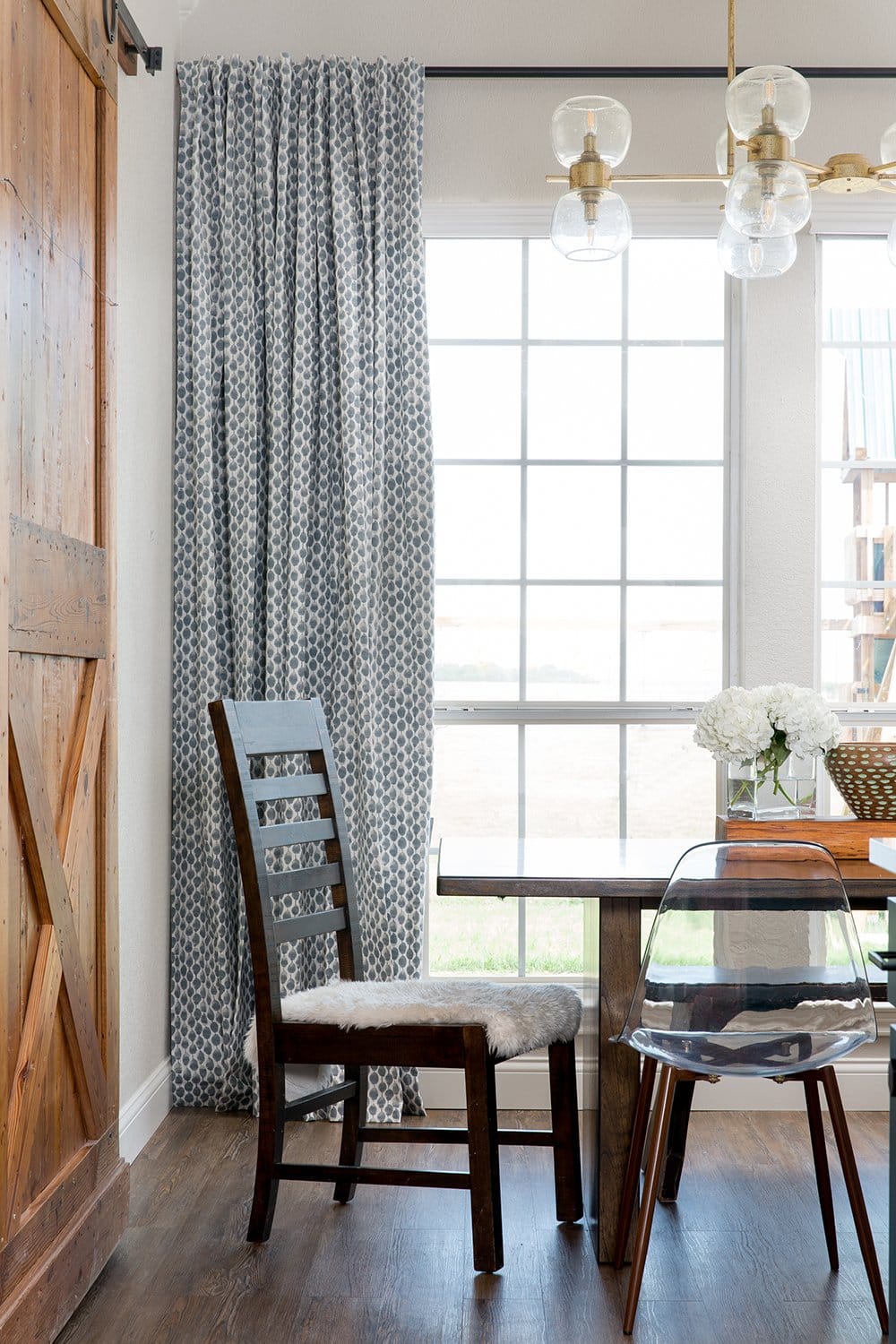 And just for fun, while we were busy smashing down shiplap and busting up bad tile floors we did a little makeover of the laundry room and master closet too. The ho-hum laundry room got jazzed up with graphic concrete tiles and a fresh quartz countertop, and we designed a pretty little office nook in the master closet to create a much-needed private home workspace for mama.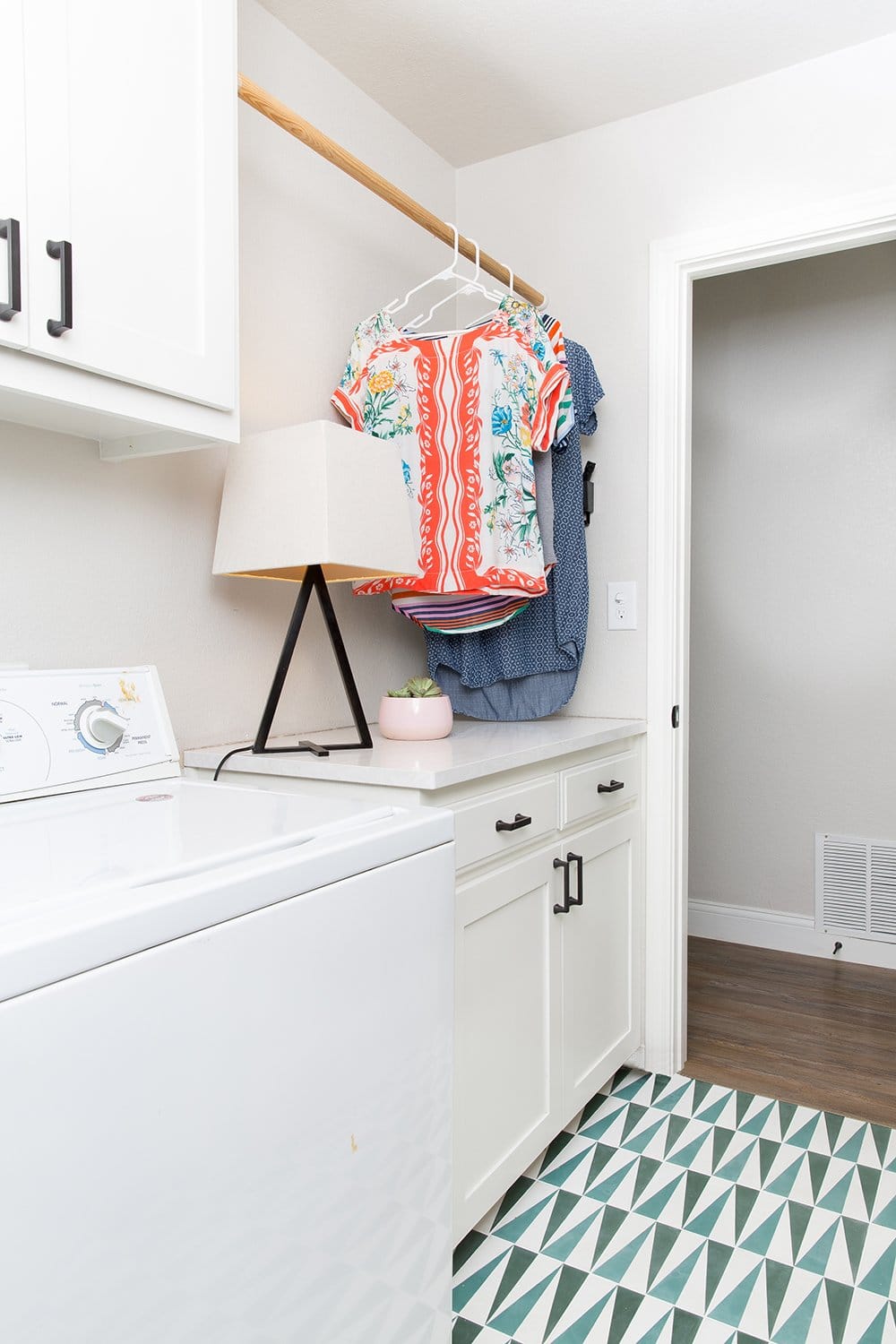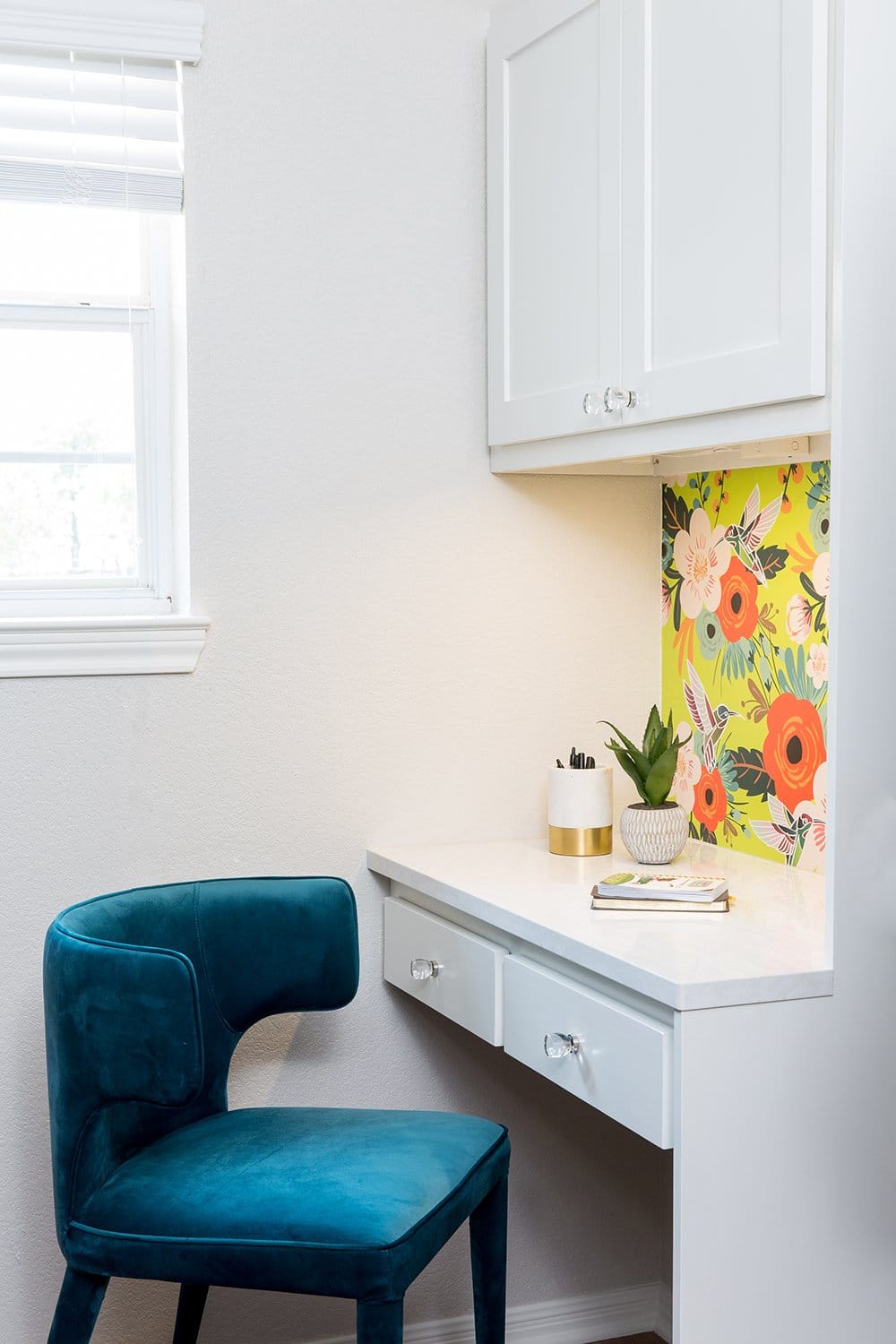 I bet they're going to have a pretty epic Thanksgiving dinner in their new super family-friendly kitchen! (And I hope they invite me, too.)
Photos: Jeff Jones Photography
Ready to start your design project? Learn more about our services or inquire with project details to get started.